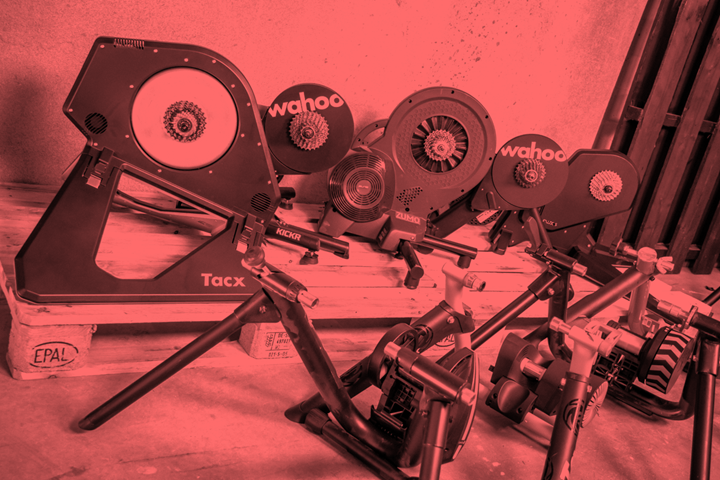 Like clockwork, it's that time of year again! The now annual 20% off sale.  Now technically, it's semi-annual since it happens now and in the spring.  But I don't think anyone's complaining about the chance to buy a brand new just released trainer for 20% off.
No matter what you call it, there are some amaze-balls deals in here.  And while my title says all trainers and almost all power meters, the reality is that this applies to boatloads more devices/products too. More about your imagination than anything else, in terms of finding solid deals.
To briefly back up: Historically speaking we see the biggest sports tech sales clustered in two timeframes: November (up to/around Black Friday), and May. It's now November, and we're starting to see some companies announce sales.  Plus we've seen some Black Friday ads start to appear on the interwebs.
In general, sales fall into two buckets:
A) Retailer driven sales
B) Manufacturer driven sales (specified by the manufacturer, but then sold through retailers)
Within the US, manufacturers have to approve virtually all sales, to stay compliant with MAP policies (Minimum Advertised Price).  Said MAP concept doesn't exist elsewhere.  So in the case of the Garmin sales below, those fall into bucket 'B' above.  Whereas everything else in this post falls into bucket 'A' above. Make sense?  Good.
Garmin Fenix 5/5 Plus Series Sale: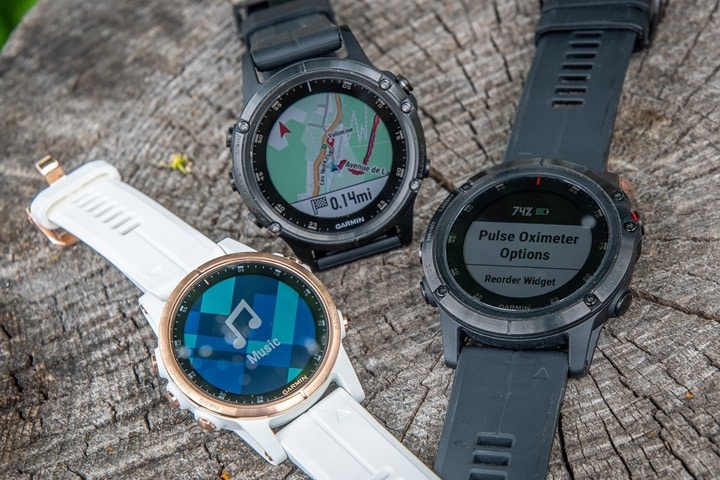 So we've got one major sale here being driven by Clever Training for 20% off, though we've actually got a secondary Garmin sideshow sale that starts as well, which I'll briefly cover first – because it's pretty solid!  The Clever Training 20% deal starts TODAY (right now), but the Garmin deals start TOMORROW/FRIDAY, November 9th.  These do NOT require any VIP deal, but are straight up discounts available starting tomorrow:
Garmin Fenix 5 Series (non-Plus – starting Friday, November 9th!!!):

Garmin Fenix 5S – $150 off (Amazon/Clever Training)
Garmin Fenix 5 – $150 off (Amazon/Clever Training)
Garmin Fenix 5X – $150 off (Amazon/Clever Training)

Garmin Fenix 5 Plus Series (the one with music, contactless payments and maps) – Starts Nov 9th:

Garmin Fenix 5S Plus – $150 off (Amazon/Clever Training)
Garmin Fenix 5 Plus – $150 off (Amazon/Clever Training)
Garmin Fenix 5X Plus – $150 off (Amazon/Clever Training)
I'm going to let Captain Obvious point out that this is the first time we've seen the Garmin Fenix 5 Plus on sale, and Garmin didn't disappoint here.  I do NOT expect this to mean there's an imminent Fenix 6 or something on the way. Instead, this is actually a bit of an annual pattern here from Garmin to put the latest Fenix series on sale. Also, I suspect they want to jab their knife in a bit deeper to Polar's just launched Vantage multisport series.
Note that this being the start of the holiday sales period, things will obviously come into play over the next three weeks.  However, I can say incredibly confidently that you won't see any deals greater than 20% off for the eligible items listed below in the VIP sale.  You'll likely see individual watches/bike computers go on sale, maybe maxing out around 30% or so (primarily in Europe), but since none of those are eligible for this sale, it doesn't much matter in this context.
Retailers and manufacturers work pretty closely this time of year to ensure that someone doesn't buy something on sale this week, only to have it get deeper on sale in two weeks. That results in lots of administrivia overhead that both sides hate. So instead, they tend to vary the specific items on sale so that there's no point in the holiday season where something gets more on sale.
CLEVER TRAINING 20% VIP SALE:

For many of you, this is actually the much bigger sale. And it only happens twice a year, starting now (today).
And it's not just power meters and trainers, it's almost anything.
In this sale, each Clever Training (CT) VIP member is given a coupon code (FALLVIP) that's good for 20% off a single non-sale item including all trainers and most power meters.  It doesn't matter if that item is the Tacx Neo 2 trainer, Wahoo KICKR 2018 trainer or the CLIMB, the PowerTap P2 power meter pedals, the new Polar Vantage series, or Oakley aero helmets.  Your choice, but it's only available to CT VIP members. I explain how to be a VIP Member below.
There are a handful of limitations, most notably that it's not valid on non-power meter Garmin stuff, GoPro, Fitbit, Quarq, Favero, and a few others I list down below in the restrictions. Those are all manufacturer driven restrictions. Note: The Favero Assioma pedals are still valid with the usual 10% off DCR Coupon Code (DCR10BTF).  And if you live in Europe, the trainer-specific deals can't be shipped to you.
With that in mind, there are some incredible deals to be had for trainers and power meters here – or other high-value items.  Especially new trainers and newly released power meters, even more so going into trainer season.  Here's some quick guidance on both categories:
Power Meters: You've seen all there is to see on new power meter announcements for the year.  The next time we'll see meaningful power meter announcements is usually in April, clustered around Sea Otter (usually for shipping months later).  So basically – if you want a power meter for the next 6 months or so and want to save 20%, it won't get better than this anytime soon.
Trainers: This is super simple – everything is out, and don't expect anything new till at least next summer (likely June or July).  And even better is that almost everything is available immediately, save a few last minute stragglers going into the next 2-3 weeks.  This year brought the deepest and most complete trainer lineup we've ever seen.  Definitely check out my just published 2018 Trainer Guide here!
The sale is members only, but it's simple to get started:
Pick out the item you want to buy and add to cart (see below list as a starting point)
Add VIP members-only coupon code (FALLVIP) upon checkout to save 20%.
Enjoy gadget!
There are too many deals to list, because obviously that'd be tens of thousands of items that Clever Training carries, even helmets and other sports gear.  But you can find all trainers Clever Training carries here on the trainer landing page (it's basically everyone).  ALL trainers listed qualify for the sale!  Yes, all of them!

You can find all power meters Clever Training carries here on their power meter landing page.

I'm going to call out the most notable ones in the table below:
DCR Best VIP Tech Deals - Fall 2018
So you're probably wondering about that VIP requirement?  That's basically akin to what REI does with their twice-yearly members-only sale.  Except in this case the Clever Training VIP membership only costs $4.99.  And the proceeds of that go to 'Girls On The Run', a running focused charity.  So it's basically a win-win.  You get a massive savings, and an awesome charity gets supported.
And of course, your gadgetry purchase helps support the site here (as all Clever Training purchases do).
The only power meters excluded from this sale are Favero Assioma and Quarq/SRAM. Those are manufacturer specific choices by those companies. Non-power meter exclusions are GoPro, non-power meter Garmin stuff, Fitbit, again, also per manufacturer requirement.  Finally, the Elite Fuoripista and Tacx Neo Smart Bike are excluded, as is the Wahoo Desk and ELEMNT/BOLT. [Update: The Kinetic R1 has also been now removed from the sale, per manufacturer request.]
Frequently Asked Questions:
Here's what I expect to be a few frequently asked questions:
How many items can I get a discount for?
One item. Just one, and only one.
Is this per household?
No, it's one item per member (per human).  Thus, if you have multiple unique VIP members in a household, then you can have multiple people.  You can sign-up to be a Clever Training VIP member here.  I explain more of the details here.
Which brands doesn't it work on?
At this time, it's not valid on non-power meter Garmin stuff, GoPro, and Fitbit.  Also, the Wahoo bike computers (ELEMNT/BOLT) and Wahoo Desk are excluded. Finally, the Elite Fuoripista, Kinetic R1, and Tacx Neo Smart Bike are excluded. There are some additional non-tech exclusions listed on CT's site.
In the cart it says it doesn't work?
Validate that you only have one item in the cart, and that it's not one of the above listed items.  Also, validate that if you're not already signed in as a Clever Training VIP member, that you've got the VIP membership option in your cart too.
Do I get VIP points on top of this?
No, since it's a large sale item. No double-dipping here.
Are there some fancy details I can read somewhere?
Yes, right here (end of page, some text).
When does this end?
November 17th, 2018 at 11:59PM US Eastern Time.  However, I'd really stress to get orders in now. You're a million times better off getting your order in and canceling later if you change your mind, than waiting.  This isn't so much a sales pitch, but just word to the wise (be it inventory, etc…).  Clever has done a good job stocking up (containers worth!) based on what demand looked like last year for this sale, but it's always hard to know.
What happens when it ends?
It's over. End of the road.  Time to eat turkey for Thanksgiving.  Don't do Thanksgiving? Fake it – eat Ben and Jerry's Ice Cream.
What about Europeans and CT Europe?
In this case, it's a Clever Training USA-specific sale, though per the next item some things can be shipped internationally.  In the case of Clever Training UK/Europe, you get 10% off all year round on everything, whereas the US folks get caught up on the whole MAP thing I mentioned earlier on.
Is shipping free?
Yes, US shipping is free as long as your order is over $49.  For items that can be shipped internationally, it's $29 flat rate.  Generally speaking, trainers can't be shipped internationally.
Should I wait for a better deal?
Frankly speaking, for the items in this post, there won't be any better deals this year. There's never been a case in recent memory where people got trainers or power meters for more than 20% off (aside from accidental small retailers bulk loading sales and then having to undo them).
Typically speaking for the US folks we see Black Friday-specific sales (meaning, just those couple days) as more accessory in nature rather than big ticket items like trainers/power meters. In Europe, you tend to get more selection, but that's because European retailers don't need approval from the device manufacturers like in the US. Whereas within the US, MAP basically means all these sales are pretty much locked and loaded already.
Is this the end of the FAQ section?
Yes.
—
Phew – there ya have it! Go forth and enjoy.  And feel free to drop any questions you have down below on recommendations, etc… I'd be happy to try and help ya out.  Thanks for the support!