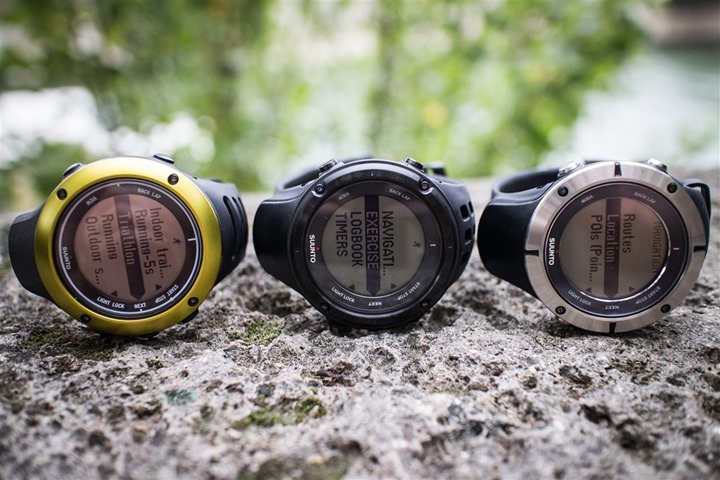 ******[Update: Please note this deal is now expired!]******
As I promised almost exactly one year ago when I announced the Clever Training partnership, I'd only make a full-on post about something deal-related when it was a massive deal.  Thus this will be only the second such post since then (the first was the huge Garmin sale last spring).
This deal represents a pretty huge savings across Suunto's latest line of products that came out this past spring, the Suunto Ambit 2/2s.  Those products have seen nice incremental firmware updates (and feature adds) since then, most recently late last month with a firmware update to both units.
I've broken this post into two pieces.  The first is specifics about the deal itself (pricing/etc…).  And the second is my comparative thoughts between some of the units out there that the Suunto Ambit 2/2s are competing with – hopefully enabling you to make a decision on whether any of these watches are appropriate for your needs.
The Deal:
******[This deal is now expired!]******
Ok, let's run through what's available and the prices, at a high level it's as follows:
Suunto Ambit 2s: $299 ($100 off)
Suunto Ambit 2: $375 ($125 off)
Suunto Ambit 2 Sapphire: $450 ($150 off)
But of course, there's a whole lot more options available, so here's the more complex version:
Suunto Ambit 2s: $299 (Colors: White, Red, Lime, Graphite/Black)
Suunto Ambit 2s with HR strap: $335 (Colors: White, Red, Lime, Graphite/Black)
Suunto Ambit 2: $375 (Colors: Silver, Black)
Suunto Ambit 2 with HR strap: $410 (Colors: Silver, Black)
Suunto Ambit 2 Sapphire: $450
Suunto Ambit 2 Sapphire with HR strap: $485
So basically, the HR strap is $35 more on any of the bundles (saving you $15 more), and you can get any color you'd like that they manufacture.  Make sense?  Good.
Link to purchase here (a simple landing page, color choices after selecting model)
Shipping is free to anywhere within the US for these since it's over $75.  Note however that because it's considered a 'deep-discount' deal, the usual DCR Clever Training coupon code of DCR10MHD doesn't apply here.  However, if you pickup accessories, then it would apply to those accessories.  As usual, you've got 60 days to return the product if something's not making you happy.
The deal runs through October 9th at 11:59PM US Eastern, after that – no more deal.
Finally, as is probably obvious by now – purchasing through Clever Training using the link above helps support the site (if you go directly to the site without that link I don't get credit unfortunately – kinda like a tree falling in the forest thing).  Unlike the past Garmin deal, this deal is exclusive only to Clever Training.  Obviously, I greatly appreciate your support of the site through Clever Training.
Oh, and here's the new white edition below.  It was announced last week at Interbike.  It's only available as the Ambit 2s, and not the full Ambit 2-non-s model.  Probably the first time anyone's actually seen a non-PR shot.  You can see it's more of a white band with a silver bezel, than pure snow-white.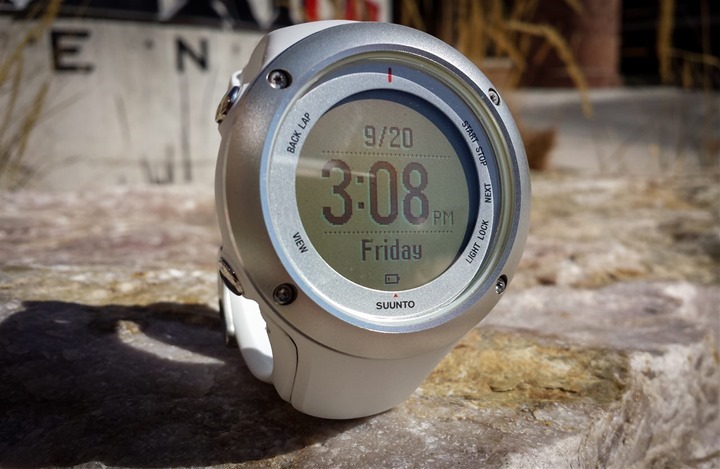 Thoughts on competitive offerings:
Obviously, anytime there are huge deals like this (such as this past spring), folks are curious about where I think things stand.  Thus, it's probably good to point out that the value of a unit is ultimately tied to a combination of price and features, and more importantly – what other products on the market are doing at that same price point.  It's also important to remember that very little in the technology world is static.  And the Ambit 2 is a great example of that.
The changes they've made since release have pushed it deeper and deeper into the category of being truly competitive with the Garmin FR910XT at certain price points, and for certain audiences.  So let's dive into what I believe are the three most common comparisons folks will be looking at.
Triathlon: Suunto Ambit 2/2s vs the Garmin FR910XT: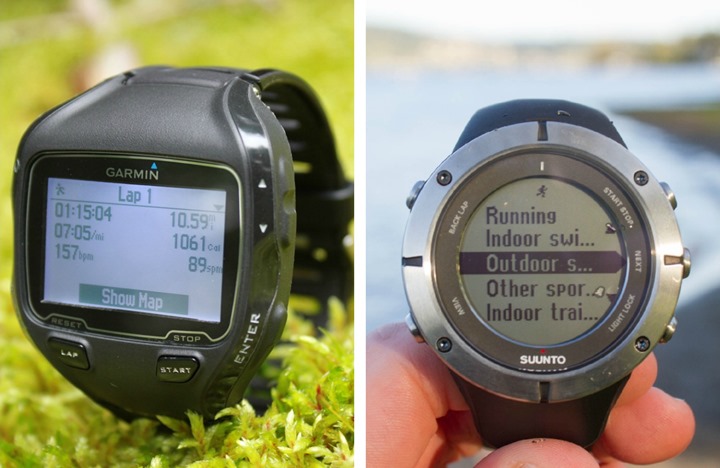 Let's start here.  In this case, the Garmin FR910XT and Suunto Ambit 2/2s all have the core fundamentals of swimming (indoors/outdoors), cycling (indoors/outdoors), and running (indoors/outdoors).  And for most athletes, either unit will work great in triathlon.
It's the little things that we see differences in.  For example, the 910XT has more information/functions for power meter users, while the Ambit has more functionality for anyone needing navigation support (i.e. folks training in the middle of nowhere).  The Ambit 2 can go much longer on a full charge than the FR910XT, though at a cost of data update frequency.  The Ambit's can be used as a day to day watch, the FR910XT not so much.  The recent Ambit 2 change to allow a 5-second recording mode helps the Ambit 2s specifically because it lengthens the time and makes it viable for some Ironman athletes (sub-12hrs).
Many of the nits that I had around the Ambit 2 upon release have largely been solved in their August firmware update.  In fact, about the only thing left that still annoys me is the export function on their site is lacking compared to what most companies are doing these days (thus impacting 3rd party compatibility).  The good news is that's something that Suunto can address without even touching the physical unit's firmware.
As I said above, you can't really go wrong with either unit, and you're going to get happy people on both sides of the aisle here.
Here's a handy comparison table between the Suunto Ambit 2, Ambit 2s, and the FR910XT:
Lastly, to round things up – you ask about the TomTom Multisport unit.  Simply put: the Ambit 2s has a truckload of features over the TomTom unit.  But TomTom has noted that going after the more competitive side of the triathlon market wasn't really their goal with the Multisport edition.
Pure Running: Suunto Ambit 2/2s vs the FR220/FR620: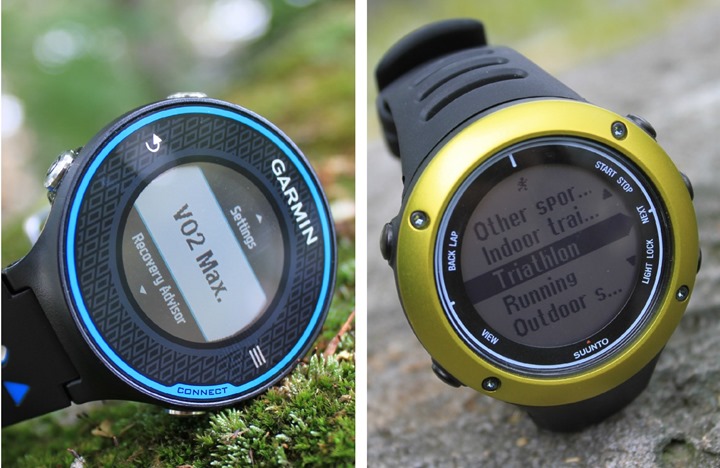 Comparing the newly announced Garmin FR220/FR620 to the Ambits is a bit trickier because unlike the FR220/620 units, the Ambits aren't purely running watches – they were designed to do so much more (hiking/triathlon/navigation/etc..). Whereas the FR220/FR620 are runner-focused watches designed for only one thing: running.
Looking at the standout areas, the new Forerunners have workout and interval modes that are more expansive than the Ambits, while the Ambits have navigation that the Forerunners simply don't have.  The new Forerunners have Live Tracking and phone uploading (with the 620 having WiFi too), whereas the Ambits have longer battery life (in some cases, five times longer).  Out of the gate, the new Forerunners won't have any cycling mode at all, whereas the Ambits can bike and swim all day long – so if you're primarily a runner that strays into cycling, that's something to keep in mind.  The FR620 has the running dynamics metrics, while the Ambit 2 has a temperature sensor.
Comparing prices, you're basically looking at ~$250 for the FR220, and $299 for the Ambit 2s.  And for the FR620, $399 vs a range of $299-$399+ (depending on whether you go Ambit 2s vs full Ambit 2).  Technically speaking the FR620 would be more aligned to the Ambit 2s, since both lack barometric altimeters.
Ultimately, I'd suggest that it depends on what you're after.  If you're after a full-featured watch, then the Ambit 2/2s is a better bet.  If you're after a slimmer watch, then no doubt, the FR220/620 are better bets.  Again, it's a complex question that varies heavily on what you specifically value the most.
Here's a handy comparison table between the Suunto 2, Ambit 2s, and the FR220/620:
Finally, for those who might wonder about the Polar RC3, Timex Run Trainer or TomTom Runner – all three of those units are more appropriately mapped to the $200 price point, rather than the $300 price point we're talking about here.  As such, if you're spending $100 more, you're getting a boatload more features than you do in the $200 price points.
Hiking/Outdoors: Thoughts on the Suunto Ambit 2 vs the Fenix: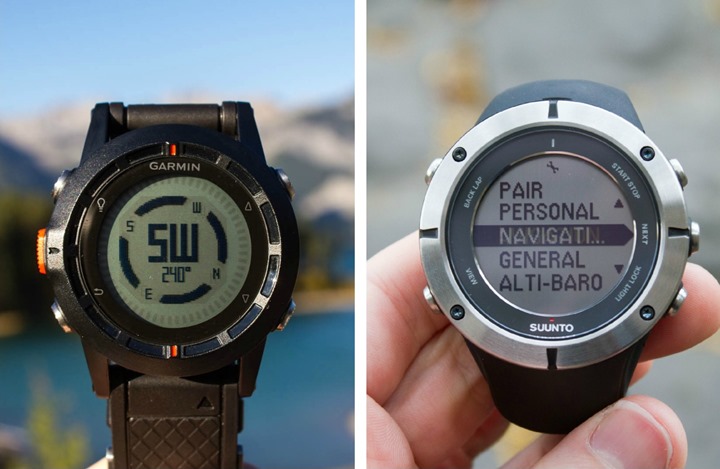 For hiker/mountain folks, a lot of you will be comparing the Garmin Fenix vs the Ambit 2.  I often say that the Fenix is better suited towards hikers, whereas the Ambit 2  is better targeted more towards the athletic side of things.  Meaning that there are more features in the Fenix that appeal to a wider range of folks in the hiking segment than in the running segment, whereas the Ambit 2 aims to satisfy both crowds.  In this case I'm really talking more at the Ambit 2 than the Ambit 2s, since the 2s doesn't have a barometric altimeter (rather, it's GPS based).
At a high level it's very similar to triathlon. Both are what are known as 'ABC' units (Altimeter/Barometer/Compass), and both track your GPS positions.  Both have approximately the same maximum battery life of 55 hours of GPS-on mode (both do so with a hit on accuracy).  Both units will guide you between points using a magnetic compass, and both units can save points along the way.  The Fenix and Ambit 2 both have barometric altimeters, while again, the Ambit 2s does not.
The recent updates for the Ambit 2 around Track Back vs Find Back (implementing a proper Track Back that was missing at launch) helps move it closer to the Fenix.  Ultimately, both diverge a bit in different ways though.  The Fenix has customization in data fields that appeal to folks on the sea and in the air, whereas the Ambit 2 has features that obviously appeal to triathletes and running focused folks (that the Fenix clearly lacks).  Neither has workout/interval features worth a hoot.  Which category you fall in will probably help you decide which unit is most appropriate.
Like the triathlon side, you'll find folks that enjoy both units with opinions one way or the other.  Thus, here's a chart to help you make sense of all the features between the Ambit 2/2s and the Garmin Fenix:
Finally: Ambit 2 vs Ambit 2s: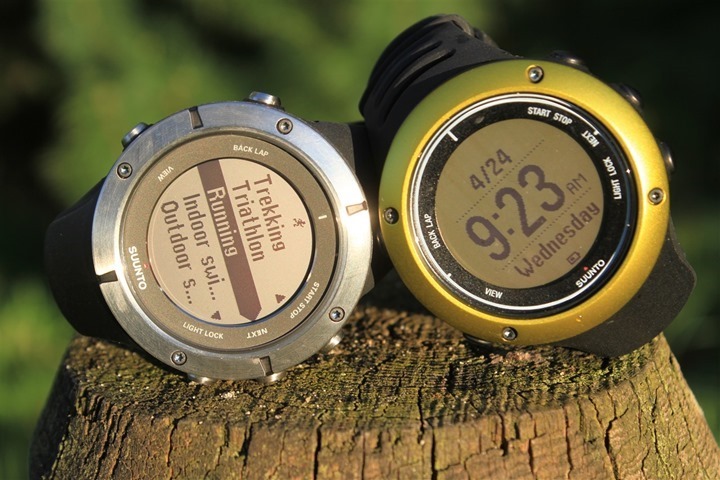 I find this question probably the simplest to answer.  It comes down to two things:
1) How much battery life do you need?
Technically the Ambit 2s has 25 hours of battery life (the Ambit 2 has 50+), but that's in every 60-second recording mode, so I don't find it great for most sports (though fine for hiking).  They recently added a new 5-second mode, which in my testing is quite fine for most running and cycling (power meters gets tricky though).  In the 5-second recording mode, you get 12 hours of active GPS-on battery life.  The standard 1-second recording mode is 8 hours of battery life.  If you need more than 12 hours of battery life, go with the Ambit 2 over the Ambit 2s.  The new 5-second recording mode really helps a lot here, but it may still be too short for some folks doing an Ironman.  You can try and address that a bit by lowering the recording rate further on certain segments with the 2s, but that's kinda a crapshoot.
2) Do you need a barometric altimeter during the activity?
If so, then the Ambit 2 is the way to go over the 2s.  The Ambit 2s will use data from the GPS-based altimeter, which in my testing is impressively good.  Whereas the full Ambit 2 has a barometric altimeter in it, which can give more accurate elevation data.  For many folks, once back home and uploaded to various online sites, you're going to get elevation correction anyway – so it really comes down to whether you need it during the activity itself.
It really is just those two items as the big-ticket differences.  You can see the charts above for all the minor differences between them (but there's very few actually).
Still Can't decide?
If you're still having trouble I've got two ways I can help you make a choice – whether that be to buy or not to buy, or trying to figure out which model to buy.
First is the Product Comparison Tool.  You can mix and match any units you'd like with it and see how they rank up.  Quick and easy.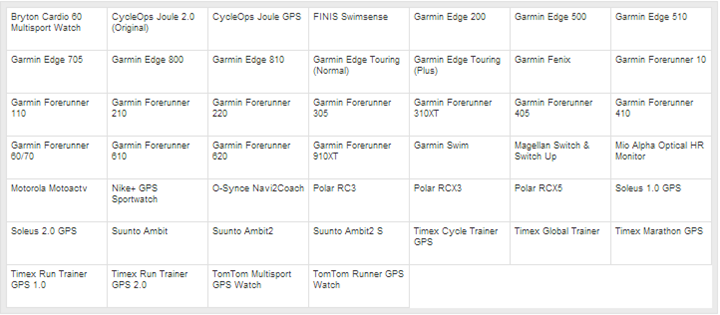 Second is to simply drop a comment in the notes below.  I'll try and help out as best as possible.  For technical feature questions, the reviews (and those comments) are best, but for comparisons, down below is probably the best bet.
Thanks for the support, I appreciate it!