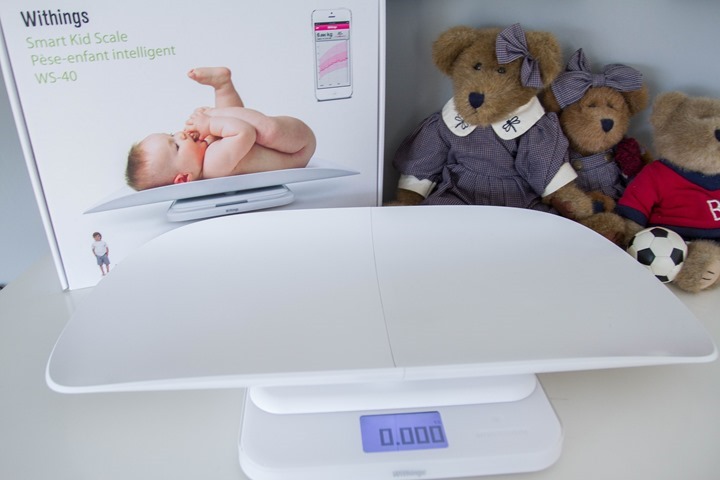 DCRainmaker's, AKA "The Girl's" approved baby list of must haves. Readers more often than not want to know what we are using in our household to successfully wrangle three tiny hoomans, and still manage a crazy busy schedule that never seems to let up.
Well, I have always maintained that we are by no means baby experts. But now, by our third baby, we have done a lot of sorting and filtering what baby and toddler products are worth hanging on to, and what are total fluff that the baby industry has conned you into thinking you need.
Keeping in mind we live in Europe and space in our house is a commodity. We continuously beg family and friends not to send more toys, especially plush toys, as they just end up in a giant bin of plush animals that never see the light of day. So if there's a toy that has made the lists below, then it MUST be the holy grail for our kiddos (within that specific age category).
Hope these lists help you in your baby buying struggle! Below you will find, "Infant", "Toddler", "4 Years and Under", and "Baby Transportation".
Please remember anytime you are shopping through the product links below, you are helping support our family and keeping the website in business. It's like shopping local, and we can't say thanks enough!
~The Girl.
Infant:
| | Product | Amazon | Note |
| --- | --- | --- | --- |
| | Baby Activity Floor Mat | Amazon | The first few months, babe can't do a whole lot. Being able to lay back and whack at some floating animals is the name of the game. |
| | Baby Einstein- Neptune Turtle | Amazon | Lots of fun for babe as they start to coordinate their hands and get the cause and effect reaction. "I smack turtle, it plays music". Best of all this music won't drive you nuts! |
| | Black and White Baby Cards | Amazon | I had no idea until I received these as a present, that infants can only see black and white! It takes about 5 months before they have a full spectrum of color. So these baby cards are a great way to get baby's attention and help them focus and track objects! |
| | Boppy Lounger | Amazon | We found the Boppy Lounger to be the best propping up vessel for the first few months. Gentle incline avoiding the dreaded chin to chest position. **Also great holding device for infant photos! |
| | Bright Stars- Tummy Time Mirror | Amazon | This mirror was one of few things that would hold our daughters' attention for more than a few moments during tummy time. Call them vain, but baby's love looking in the mirror! |
| | Dock-a-Tot Deluxe | Amazon | This baby pod is a sleep miracle. With the bumpers on the side it helps calm those startle reflexes. As well a great way to ween off swaddles. Bonus, we traveled with this instead of a bulky travel cot up until four months or so! |
| | Foam Safety Floor Mat | Amazon | Undoubtedly babe will tire of tummy time and whack their forehead on floor. So, having some foam below is a nice concussion avoidance tool! Also, keep in mind these foam mats are going to occupy your flooring for the better part of 3 years, so best to buy "nice looking" ones than the bargain buy. |
| | Infant Bath Insert | Amazon | Do yourself, or better yet your back, a favor and have a bath insert for the bath, counter top, kitchen sink… wherever you are going to bathe the babe. |
| | Lille Baby Complete 6 Position Carrier | Amazon | This carrier would single-handedly be the one item as a mom that I would not, could not, go without. Maybe because of our travel heavy lifestyle or car-less living situation. But all three girls LOVED being in "the pack", and I simply could not count the hours spent in there. Also of note, I'm still using our original purchase, and 4 years, 3 kids, and countless continents later it is in fantastic condition! |
| | NoseFrida SnotSucker | Amazon | I was totally grossed out when I received this as a baby shower gift with a note "don't knock it until you try it". Then, the first time I tried to breastfeed our eldest with a stuffy nose, I understood! |
| | Wubbanub Pacifiers | Amazon | Also loving referred to as "wubby" or "wubs" in our house. We did not know about Wubanub on our first daughter, and having one on hand for P2 and P3… game changer! Just do it. Yes, they are worth the money! In fact, buy two! |
Baby to Toddlers ~ Under 2 Years:
| | Product | Amazon | Note |
| --- | --- | --- | --- |
| | Crayola BathTime Crayons | Amazon | Yesssss. These super washable Crayons let your kiddos sit in the bath for a long time and be creative, and a little naughty coloring on the (bathtub) walls! I have spent many a Saturday mornings enjoying a quiet coffee as the littles become bath time Picassos! |
| | First Toddler Slide | Amazon | A great first birthday present! Since it was raining the day it arrived I built it inside just for fun… it has since never left the living room. *** I specifically like this model because it has a bit of a "landing" area at the top of the stairs for the toddler to learn to transition from stairs to sitting and then swinging legs around to the slide. Makes for less falling backwards off the slide situations! |
| | Fisher-Price Jumperoo | Amazon | If you have the space for a "Jumperoo" please please don't hesitate on this. You won't regret it! It's basically a built in babysitter. |
| | Fisher-Price Poppity Pop Musical Dino | Amazon | a gift we received from a seasoned mom. Too much fun watching baby crawl after balls getting "bopped" out of the dinosaur and getting to throw them back into the bouncy pit! |
| | Fisher-Price Sit-Me-Up Floor Seat | Amazon | It's a sit me up sling that is more developmentally appropriate than other prop-up seats to encourage baby in the sitting position. Our daughters loved this! |
| | Monster Pop Up Surprise | Amazon | This toys is a must. Hours and hours of entertainment. Honestly, even our 3.5 year old still steals it from the youngin's to have a go at it from time to time! |
| | Munchkin Brand Snack Catchers | Amazon | The girls call them "snack traps", and I also call them awesome. Once your kiddo can start eating dry cereal or baby puffs, this baby accessory is a must. Also, starts the era of your little one getting to gain a little independence! |
| | Munchkin Heat Safety Spoons | Amazon | For first time parents entering the puree stage of life, these were great. Just a good mental reminder that "hot" for adults and "hot" for a baby are different temperature standards! |
| | Nesting Blocks | Amazon | So simple yet, so entertaining. You as the parent will likely do most of the building, but toddler getting to crash the blocks is well worth it. |
| | VTech Sit-to-Stand Learning Walker | Amazon | Great for babes who are just sitting- it has an interactive front panel to play with while sitting. Then it is awesome for the transition to start pulling themselves up to standing… eek… and then walking! |
Toddler – 4 Year Old:
| | Product | Amazon | Note |
| --- | --- | --- | --- |
| | Baby Doll Stroller | Amazon | If it's any indication of the popularity of these things, keep in mind we don't have a ton of space, there are now two of these doll strollers in our house. **Doesn't have to be fancy no expensive! As long as they can put their doll in it, it's a winner! |
| | Kids Kitchen Playset | Amazon | This is a no brainer. It's just simply choosing what style kitchen to get and how big! Also a fun present to let family chime in on, as they can buy the accessory fruit, plates, coffee makers, etc! **We try to stick to the wooden playsets and accessories** |
| | Little Blue Truck Book Series | Amazon | We have been avid readers to our girls since day one. This series of books has been slowly collected as our girls have continued to fall in love and recite by heart ALL the books! If we had to burn all of our books but one "set", these would be our family's fav. Don't miss out on the seasonal Blue Truck Adventures "Beep Beep Beep" |
| | Melissa & Doug Stack and Sort Colors | Amazon | In general Melissa and Doug brand comes up with fantastic learning toys. Almost always of wood, are creative and quality! This one is a favorite because of the continuous learning we can teach with it. |
| | Micro Kickboard - Mini Deluxe | Amazon | Huge hit in our house. And since we are European living, it's a good thing to get started early on these as it soon becomes a regular mode of transportation! But don't forget your helmets! |
| | Nutcase - Little Nutty Bike Helmet for Kids | Amazon | We love the Nutcase brand. They have quality helmets from one year up. Great designs that the kids love and want to wear! |
| | Osmo - Little Genius Starter Kit | Amazon | We LOVE this educational game! Especially through out the different lock downs and stay at home orders, our 4 and 5 year old get really into it. |
| | Play-Doh EVERYTHING! | Amazon | There is good reason why Play-Doh is a house hold recognized brand name. Honestly some mornings I send a text message to my parents in Canada stating "God Bless Play-Doh". That's it. The text message needs no further explanation. |
| | Ready Bed | Amazon | If your little one has graduated to a "big kid bed", this little bed has been a game changer for us and travel! Also when guests who are coming for a visit with other kiddos, super easy to pull out for a nap or over night. I'm SO happy to get rid of our "pack and play"/Travel cots! |
| | Stand Up Water & Sand Table | Amazon | There came a point our winter was so cold and long here in the Netherlands, that I put one of these in the shower for the kids! Suddenly all was right in the world again! **There are so many size and accessory options for these tables. It's just a matter of what works best for your home |
| | Tommee Tippee Okay to Wake Clock | Amazon | Yes. Just yes. This idea of teaching the child to stay in bed, or even just stay quiet (haha…serious), "until the sunshine wakes up", is a must. Both of our daughters totally get it. And if they happen to wake one day 30 minute before normal, they just sneak over to their book shelf and get a story and sit in bed until they know they are allowed to get up! We started as young as about 18-20 months with our oldest! **Comes with great story book about the "sleepy farm" |
Baby Transportation: 
Keep in mind we do not have a car. I would not want to recommend a specific car-seat model, as different countries have differing regulations, as well, everyone's car and child size requirements are broad spectrum. We rely heavily on "wrangling children devices", and these are our best finds!
| | Product | Amazon | Note |
| --- | --- | --- | --- |
| | Baby Jogger - City Select Stroller | Amazon | The famous double stroller that Ray hoofed along in a 5km race in Cape Town, SA. This stroller has been our work horse for the last 2 years. At the moment the stroller currently supports the baby bassinet, 2nd seat, scooter board for eldest, and Lucy (yes the dog) in the bottom basket. All 4 sisters in one mode of transportation! **Buy just the single stroller and then build on it as your family grows! |
| | Baby Jogger City Select LUX Pram Kit (Bassinet) | Amazon | I didn't know about the bassinet attachments on our first daughter, so she (angrily) spent a lot of time in the car seat attached to stroller! This is so much better to have the space to stretch out and snooze just like it's a crib "to go"! |
| | Baby Jogger Glider Board | Amazon | Awesome stroller "graduation" accessory! Our eldest daughter doesn't want to ride in the stroller anymore, but often we need to keep her "contained" and moving quickly! So the scooter board keeps her happy and us moving quickly! This stroller system is basically our car after all! |
| | BOB Revolution PRO Jogging Stroller | Amazon | There's just no competition in our minds on the best running stroller - it's what we use. In fact, we actually have two of them - one at home in Europe, and one with family in Canada that we picked up used. Go Bob Go! |
| | Lille Baby Complete 6 Position Carrier | Amazon | This carrier would single-handedly be the one item as a mom that I would not, could not, go without. Maybe because of our travel heavy lifestyle or car-less living situation. But all three girls LOVED being in "the pack", and I simply could not count the hours spent in there. Also of note, I'm still using our original purchase, and 4 years, 3 kids, and countless continents later it is in fantastic condition! |
| | Yepp Maxi Bike Seat | Amazon | The Maxi seat goes on the rear of the bike, just double check your bike set up as there are two "mount" options for the rear option! |
| | Yepp Mini Bike Seat | Amazon | The Mini mounts on the front of your bike. I LOVE the front seat. I was super intimidated at first, the seat was on my bike for about 2 months before I had the nerve to put our daughter on it. But now, I find the balance and steering with the weight of the child on the front easier than the back. Also, I think the girls love being up front right next to mom to sing songs! |