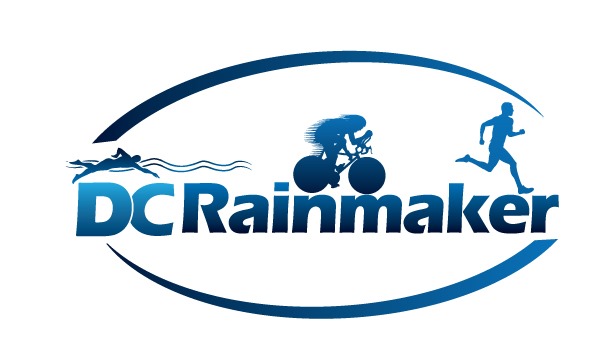 Summary: You get a 10% discount on everything that Clever Training sells with discount code DCR10BTF, and free US shipping.
Update: As of May 6th, 2014 a VIP program has been launched.  Full details here!
I'm pretty excited to announce a new long term DC Rainmaker Partnership.  One that I'm certain will actually bring you real value (simply put: save cash).  But first, a bit of back story.
Over the past year or so, I've been approached by a lot of companies wanting to develop a partnership with the site, but none of them really put any skin in the game.  In other words, they wanted the traffic and visibility, but didn't really want to offer you (my readers) anything.  And in many cases, didn't offer me anything either.  It wasn't exactly a win-win.
In my mind, if I was going to enter any partnership with any organizations, it had to meet the following requirements:
1) It couldn't be a company whose products I review: Plain and simple, I don't see how you can review a product if the company is sponsoring the site.  I've never understood it on big sites, and certainly not on small sites.

2) They couldn't just offer me something, you had to be in it too: The first question I asked any company was what you (DCR readers) got out of it.  Preferably something monetarily valuable, or at the very least, absolutely unique and unachievable elsewhere.

3) It can't take any more of my time: This one may sound minor – but at present my biggest constraint is time in the day.  Between a full-time job, tons of travel, training, and life – I have virtually no time remaining.  Whatever it was, I didn't have the time to manage.

4) And it had to be of value to me too: Obviously, if I'm going to enter a partnership – it has to work out in my favor and be worth being excited about.  Life's too short to get excited about non-exciting things.
With that, after meeting with Clever Training – I was pretty impressed with their management team.  And, the fact that they understood where I was coming from.  In particular, on #2 above.  Thus, we sketched out a partnership that benefits you – DCR Twitter followers, Facebook friends, Google+ followers, RSS subscribers, and YouTube channel subscribers.
Here's what's of note:
1) You get 10% discount on everything you buy at Clever Training.  They focus on sports technology products (just like me).  And thus, they have all the brands you want – everything.  Yes, you can do the math – if you're buying a $1,000 trainer – $100 off is pretty sweet.  This is exclusively for DCR readers.  Oh, and US shipping is free for anything over $75 (which is basically everything I review).  And they ship internationally as well.

2) Anything they don't stock that I want them to, they'll get: This is important to me.  Ultimately, if I'm reviewing a product, I want you to be able to get a discount on it.  They've already taken every product I've reviewed and are working to get those products in-house.  Since then they've signed agreements with companies like Wahoo Fitness and others to stock those products (Woohoo, Wahoo KICKR Trainer!).  You'll see the handful of products not yet on their list coming shortly.

3) They'll take care of all my giveaways: I love giving away stuff.  But over the past few months with the move to France this has become a bit more complicated than I expected – mostly since I haven't quite mastered the French post office (as some of you have found out unfortunately).  Going forward, I run the giveaways like I normally do – picking whatever (usually expensive) product floats my boat, and then I just simply tell them an address anywhere in the world and they take care of it. Donezo.  Clearly, this means more giveaways in your future.

4) Really sweet DCR-specific deals from time to time: We're still working on this – but one area you told me about in the survey I did last year was that you'd be open to exclusive deals if I could arrange them.  The challenge for me has been figuring out a way to do this that's non-compromising from an editorial standpoint.  This solves the problem, as no product company is involved.  Don't worry, I'll make it obvious when something like this is happening, and it'll be off a separate page you can go to.

5) They cover the cost of my gadget re-purchases: As you probably know, I return all products to companies after review, and then buy them back myself.  The returning part doesn't change – everything always goes back to the respective company.  They're helping out here on the product buyback front. This is a huge expense for me, even more so now that I'm in France (where things cost far more to obtain). 
Here's a few more items of note:
1) They don't have any control over the site or content: None, zippo, zilch, zero.  If they don't like something, tough nuggets for them.

2) Don't expect any posts with advertising: The site isn't a platform for Clever Training to push out a post to you with the deal of the week or anything in its own post.  If there's some sort of DCR-specific deal, it'll likely go in the Week in Review post.  Unless it's something crazy – like 50% off the hottest gadget just released.  But not 20% off a gizmo from three years ago.

3) It won't change my review content: At the end of the day, you've always been able to support the site via buying products I review through Amazon.  As you know, I'm happy to slam products in reviews as applicable for failing to live up to the hype or being bug ridden.  It doesn't matter the company.  You'll see that again tomorrow…

4) Speaking of Amazon.com: This isn't going away, nor being phased out.  Supporting the site through Amazon.com is absolutely appreciated.  Ultimately, there isn't a discount on gadgets there, but feel free to buy anything you like there (I get credit for everything you pick up after clicking the Amazon link).  In fact, most folks that support the site simply click on the big Amazon logo on the sidebar, and then do their shopping as usual.  Normal stuff like boxes of Kasha bars, Dixie cups, and even corn holders (all on the list from last month).  And nope, I can't see who ordered what.  Just a total list of items.

5) Using the Clever Training links and code supports me: This is probably obvious, but I wanted to point it out.  In case you're curious – yes, it's a better deal for me than Amazon.  So gadget purchases through Clever are appreciated.
Ok, phew, I think that's it.  Sorry for being so detailed in this post.  I want to make sure everything I do is transparent and clear.  Plus, I really think the discounts are pretty sweet, since most discounts out there don't apply to cool gadgets.  And I only do cool gadgets.
So here's how you take advantage of it.
You can use this link here.  You'll need to add the 10% DCR reader exclusive deal coupon – DCR10BTF – to your cart upon checkout to get 10% off everything in the cart.
Alternatively, anytime, you can click on the sidebar and the info is right there —>>>.
And, it'll eventually make it's way to the end of each review as I update them over the next week or so.  In the meantime, you can simply click the logo above and then search after that on their site and apply the code.
As always, thanks for reading!