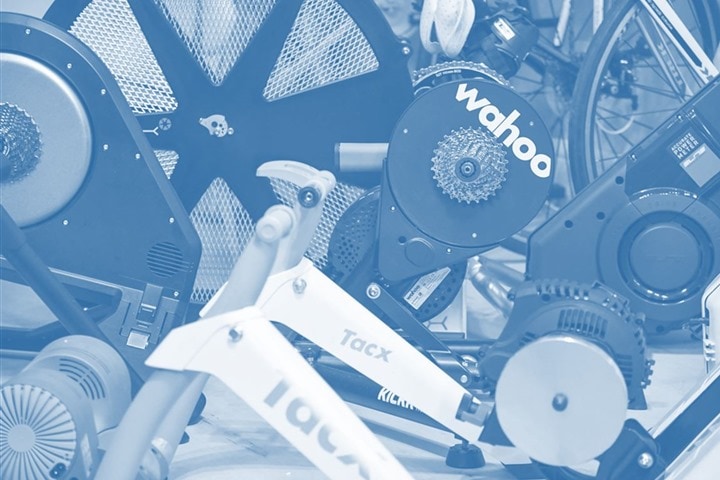 It's that time of year again – the semi-annual VIP 20% off sale! As with last fall and last spring, there are some amaze-balls deals in here.  And while my title says all trainers and many power meters, the reality is that this applies to boatloads more devices/products too, especially if you think outside the box.
Historically speaking we see the biggest sports tech sales clustered in two timeframes: November (up to/around Black Friday), and May. Currently, it's May. May usually brings sales from all wearable tech companies, as they often try and offload older products ahead of the summer.  We've seen that the last few weeks with a slew of product sales rotating through.
So for background, in general sales fall into two buckets:
A) Retailer driven sales
B) Manufacturer driven sales (specified by the manufacturer, but then sold through retailers)
Within the US, manufacturers have to approve virtually all sales, to stay compliant with MAP policies (Minimum Advertised Price).  Said MAP concept doesn't exist elsewhere.  So in the case of the Garmin and other sales below, those fall into bucket 'B' above.  Whereas everything else in this post falls into bucket 'A' above. Make sense?  Good.
So we've got one major sale here being driven by Clever Training for 20% off, though we've actually got a couple Garmin & Suunto sideshow sales on a handful of wearables as well.  Ironically, all of which are current year models (usually they've been older models).  As with past years, I expect we'll see a handful more sales this month, though I wouldn't expect any overlap with the way you could save 20% off on a given included product.
Said differently: No, you're not going to see 20% off on Vector this month (or anytime soon), nor will you see 30% off on a Tacx Neo. Make sense?
Manufacturer-Specific Sales:
Here's the handful of manufacturer driven sales that are currently announced:
Product

Sale Price

Amazon

Sale Notes

Garmin HRM-DUAL (ANT+/Bluetooth Smart Strap) - 35% off!
$69
$45
Amazon
This is Garmin's ideal strap if you just want an affordable dual ANT+/Bluetooth Smart option, especially when it's on sale like this - it really becomes the best deal out there right now for a multi-connection strap.
I'd keep checking back on the above table, especially over the next week or so.  As most of the times manufacturers have lit up deals by mid-May.  The table automatically updates as soon as a new deal shows up.
REI 20% off Sale:
[Update! Just added this section in!]
If you missed the much larger Clever Training 20% VIP sale, fear not – you've got two days to make it up. From now till May 28th you can still take advantage of the REI 20% off sale, which has a handful of sports tech items that are of interest here (plus of course all sorts of the usual REI stuff like tents and backpacks). All of these links help support the site.
CycleOps Hammer (REI Link: $959 from $1,200)
CycleOps Magnus (REI Link: $479 from $600)
Tacx Flux Smart (REI Link: $720 from $900)
Tacx Neo Smart (REI Link: $1,280 from $1,600)
Wahoo KICKR 2017 (REI Link: $960 from $1,200)
Wahoo KICKR SNAP (REI Link: $479 from $600)
Technically it's a members-only sale, but it only takes a second to sign-up and then use coupon code ANNIV18 for REI.
For those curious, the Tacx Neo is my go-to trainer that I use when I'm not testing something else.  But if you're looking for the best bang for the buck from the available trainers in this sale, it's the Tacx Flux. Sale ends 11:59PM Pacific Time May 28th. Oh, you can get free shipping to your local REI store. Woot!
Clever Training 20% VIP SALE:
[This sale has now ended]
In this sale, each Clever Training (CT) VIP member is given a coupon code (SPRINGVIP) that's good for 20% off a single non-sale item including all trainers and most power meters.  It doesn't matter if that item is the Tacx Neo trainer, Wahoo KICKR 3 (2017) trainer, a WatTeam power meter, or Oakley aero helmets.  Your choice, but it's only available to CT VIP members.
There are a handful of limitations, most notably that it's not valid on Garmin, GoPro, Fitbit, Quarq, Favero, and a few others I list down below in the restrictions. Those are all manufacturer driven restrictions. Note: The Favero Assioma pedals are still valid with the usual 10% off DCR Coupon Code (DCR10BTF).
With that in mind, there are some incredible deals to be had for trainers and power meters here – or other high-value items.  Especially new trainers and newly released power meters.  Here's some quick guidance on both categories:
Power Meters: As I said earlier this year, I do not expect 2018 to be rich in new power meters, or significant price shifts.  You've got the new SRM pedal-based power meter coming in a few weeks (they recently said to stay tuned for June 1st), but we don't know a lot of details on that at this point (be it accuracy, pods or no pods, or price-point).  Beyond that, virtually every major player in the market has released or started shipping a new power meter in the last 12-16 months. And there's of course been a handful of Kickstarter and startup projects too recently. Certainly, it's likely someone unknown might come out of the woodwork this summer at Eurobike or Interbike, but I wouldn't expect any summer 2018 announcements to result in new summer 2018 shipments (since it never historically has worked that way). So basically – if you want a power meter for this year and want to save 20%, it won't get better than this.  Here's my power meter buyers guide a well.
Trainers: Trainers are trickier of course, especially with Eurobike now shifted to July. We typically see new trainers announced at Eurobike/Interbike, though the last few years we saw them as early as June. I think we'll be back to Eurobike though again for anything meaningful.  And remember, none were available earlier than Eurobike (only the new Wahoo KICKR3 and new Elite trainers managed to be available then), while virtually everyone else was delayed into late fall and beyond. Despite these companies' best intentions to be shipping in August/September, it didn't often happen.  I do expect 2018 to be a reasonably solid year for indoor cycling gear, but not necessarily massive changes in new models of trainers. I think you're mostly going to see companies shift towards the Wahoo/Apple model of minor tweaks this year to a given product and stamping it with a new version number.
Meaning, if you see an option on the market you like today – go for it.  If however you want the latest and greatest next fall and don't mind waiting until fall for availability…then hold your cards.  Here's my Winter 2017-2018 trainer recommendations post, which still holds true today.
The sale is members only, but it's simple to get started. If you're already a member, just skip step #2.
Pick out the item you want to buy and add to cart (see below list as a starting point)
Add VIP members-only coupon code (SPRINGVIP) upon checkout to save 20%.
Enjoy gadget!
There are too many deals to list, because obviously that'd be tens of thousands of items that Clever Training carries, even running shoes and other sports gear.  But you can find all power meters Clever Training carries here on their power meter landing page.

And all trainers Clever Training lists are carried here on the trainer landing page (it's basically everyone).

I'm going to call out the most notable sports-tech ones in the table below:
DCR Best Tech Deals - Spring 2018
Then there's a pile of non-sports tech products that last year a bunch of you bought, or talked about. Or that you probably didn't even know would be included in a sale like this but it's worthwhile noting.  I figured I'd dig into the analytics from last time and see what oddities you bought that I didn't mention as well. I suppose if some of you bought these, there might be something that others will appreciate as well
All Oakley Sunglasses
Oakley Cycling Helmets – $180-$250 normally
Redshift Sports Cycling Components
Topeak Bike Travel Cases – $799 normally
Yeti Coolers/Cups (apparently y'all liked this stuff last time, I've never touched one)
So you're probably wondering about that VIP requirement?  That's basically akin to what REI does with their twice-yearly members-only sale.  Except in this case, the Clever Training VIP membership only costs $4.99.  And the proceeds of that go to 'Girls On The Run', a running focused charity.  So it's basically a win-win.  You get a massive savings, and an awesome charity gets supported.
And of course, your gadgetry purchase helps support the site here (as all Clever Training purchases do).
Here's what I expect to be a few frequently asked questions:
How many items can I get a discount for?
One item. Just one, and only one.
Is this per household?
No, it's one item per member.  Thus, if you have multiple unique VIP members in a household, then you can have multiple people.  You can sign-up to be a Clever Training VIP member here.  I explain more of the details here.
Which brands doesn't it work on?
At this time, it's not valid on Garmin, GoPro, Quarq, Favero, and Fitbit.  Also, the Wahoo ELEMNT/ELEMNT BOLT and Wahoo Desk are excluded.
In the cart it says it doesn't work?
Validate that you only have one item in the cart, and that it's not one of the above listed items.
Do I get VIP points on top of this?
No, since it's a large sale item. No double-dipping here.
Are there some fancy details I can read somewhere?
Yes, right here (middle of page, some text).
When does this end?
May 23rd, 2018 at 11:59PM US Eastern Time.
What happens when it ends?
It's over. End of the road.  Time to eat Ben and Jerry's Ice Cream.
Is shipping free?
Yes, US shipping is free as long as your order is over $49.  For items that can be shipped internationally, it's $29 flat rate.  Generally speaking, trainers can't be shipped internationally.
What about Clever Training Europe?
Unfortunately, this sale is CT US focused.  However, you are welcome to ship any items that they can overseas, which is the $29 flat rate noted in the previous question item.  You will have to do customs on your own, but if you live overseas as I do you're familiar with that game. And you'd be able to do the math on whether it makes sense given any fees you might face.  In most cases it probably will still save you money, especially for more expensive items.
As for the 'why' of not having this deal in CT Europe, it's somewhat simple: There's already an always-on 10% off coupon deal there.  Obviously that's different than 20% off, but that gets into some of the differences between the US having 'MAP' (Minimum Advertised Price) policies, whereas the rest of the world (including Europe) sees that as illegal.  I explain a bit more in detail back this past fall.
To be super clear – it's definitely something that Clever Training Europe would love to do, but it simply has to be viable from a business standpoint too.
Is this the end of the FAQ section?
Yes…you made it!
—
Phew – there ya have it! Go forth and enjoy.  And feel free to drop any questions you have down below on recommendations, etc… I'd be happy to try and help ya out.  Thanks for the support!