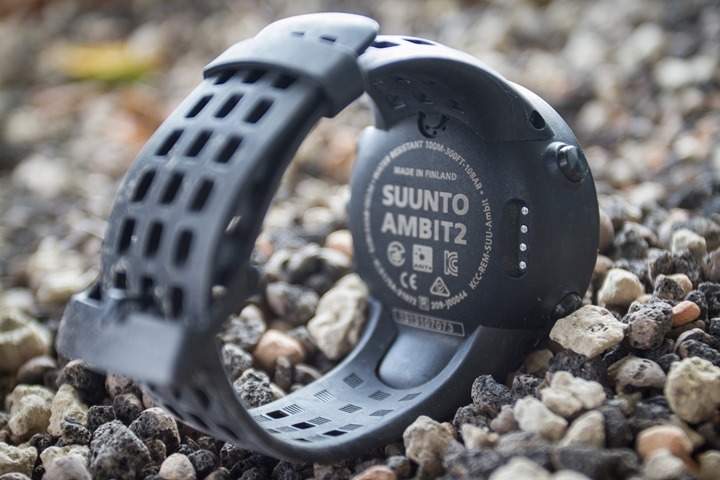 Effective immediately until June 30th (Update on July 9th – extended for an unknown time period): Extended  there's a pretty substantial sale on the Suunto Ambit2 & 2S exclusively at Clever Training.  The 2S is down to $219US from $350.  Meanwhile, the full Ambit2 is down to $319 from $500.  All colors and bundles with and without the HR strap are on sale.  Neither the Ambit2 R nor the Ambit2 Sapphire are on sale, and since this is a deep-discount item it doesn't qualify for the usual DCR Reader discount.
Ambit2 S Base (Editions: Black, White, Red, Lime): $219
Ambit2 S Heart Rate Bundle (Editions: Black, White, Lime, Red): $249
Ambit2 Base (Editions: Silver, Black): $319
Ambit2 Heart Rate Bundle (Editions: Silver, Black): $349
My take here is that the 2S is the best deal of the bunch – especially if you're a triathlete (or rather, primarily if you're a triathlete).  The core differences between the Ambit2 and the 2S is that the Ambit2 has a longer battery and a barometric altimeter.  That's basically it.
For those who are getting into the sport of triathlon and in need of a watch for the summer, this (2S) is a pretty fantastic deal – and the cheapest we've seen the Ambit2/2S ever.  While the regular Ambit2 is also a solid deal, it's less of a steal because the FR910XT is on a $50 rebate right now down to $349 (and of course, that's valid for the DCR discount).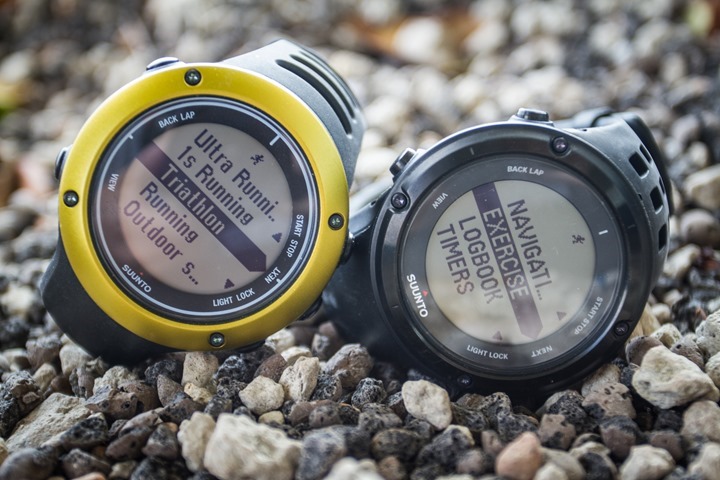 So why the sale?  Well, likely due to the internet rumors/postings (including even Suunto's own site and that of an exhibition guide) of new models coming down the pipeline.  But, I'd caution that said rumors haven't specified a date for actual availability.  And I'd point out that I don't expect to see any new units actually available in your hands this summer (from any company).  To that end, that's why I'd reason this is a fantastic deal if you're lacking a watch and want something to carry you through to next year.  And as always, it's better to train now with something and improve – than just always be waiting for the 'next best thing'.
On the flip side, if you've already got a perfectly functional GPS watch for this summer tri season – I'd probably stick with it.   The reasoning being that a number of companies are past due for new releases (including Suunto and Garmin), plus you'd be able to see how the Polar V800 is maturing by fall as well.
And what about for runners?  Well, the 2S at that price is really solid – but, for a pure runner there are a lot of options in the $200-$250ish range, so you'll want to balance features and customization with price.  The 2S at that price would easily be the most customizable device there.  However, it would lack Bluetooth connectivity to your phone – which both the TomTom and Garmin units have.  If you're more of an ultra runner, then the 2S is a far better option than the FR220 or TomTom unit, because it includes navigation related functionality.
And for those that can't quite decide between all the options – I'll be publishing an updated version of my Sports Technology recommendations tomorrow morning (Summer 2014 Edition, here's my winter 2013 edition).  Plus, you've always got the product comparison tool that you can mix and match and compare any number of watches and their features.
Thanks for reading (and thanks for supporting the blog via Clever Training)!