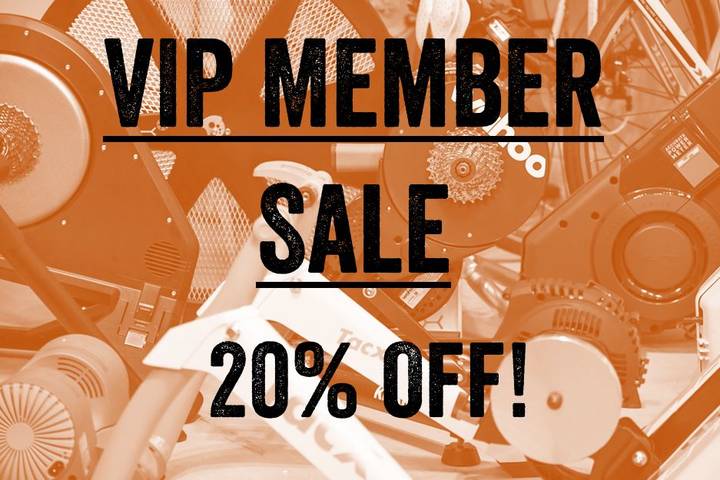 Update: Head over to my full Black Friday Deals Page here!
As I noted a few weeks ago, we're seeing companies shift their holiday sale efforts earlier and earlier each year.  It used to be that Black Friday marked the beginning of the holiday sales period, but these days, that started all the way back the last few days of October.
This year, we're seeing that continue, with virtually all the major brands jumping in on sales over the next 24 hours.  These sales will basically be 'as good as it gets' this year for products.  The sales fall into two buckets:
A) Retailer driven sales
B) Manufacturer driven sales (sold through retailers)
Within the US, manufacturers have to approve virtually all sales, to stay compliant with MAP policies (Minimum Advertised Price).  Said concept doesn't exist elsewhere.  In general, this is bad for consumers, though the one time of the year where it sometimes works out is Black Friday, where other continents don't tend to see these deals (since retailers have pricing freedom whenever they want).
In this case, we've got two simultaneous events occurring.  The first is a retailer sale (Clever Training), offering 20% off one item to VIP members.  The second is the start of manufacturer sales, including Garmin and Suunto (TomTom kicked off this past weekend).  Here's how this works:
Clever Training 20% Sale: Starts Thursday (TODAY), valid on many brands, including *all* trainers
Other Sales: Starts Friday (tomorrow), including Garmin and Suunto products
Let me explain what's most interesting about each one.
Clever Training 20% VIP Sale:
In this sale, each CT VIP member is given a coupon code (GIVETHANKS) that's good for 20% off a single non-sale item.  It doesn't matter if that item is the Wahoo KICKR2, or gel packets.  Your choice, but it's only available to CT VIP members.
There are a handful of limitations, most notably that it's not valid on Garmin, GoPro, Fitbit, or Suunto.  I'll let Captain Obvious point out that most of those same brands are likely having various sales of their own (as described in this post) – those sales are generally greater than 20%.
With that in mind, there are some incredible deals to be had for trainers here – or other high-value items.  Especially trainers that aren't even released yet. It's virtually unheard of for companies to allow sales on pre-order items, but that's the case here.  For example, the Tacx Flux and CycleOps Hammer trainers that are still forthcoming.  Same goes for just-announced and now shipping products like the KICKR2, Elite Drivo, and CycleOps Magnus.  Here's my Winter 2016-2017 trainer recommendations post.
The sale is members only, but it's simple to get started:
Sign-up as a Clever Training VIP Member here. Complete that.
Then come back and pick your item of choice out (see below as starter point).
Add members-only coupon code (GIVETHANKS) upon checkout.
Enjoy gadget.
There are too many deals to list, because obviously that'd be tens of thousands of items that Clever Training carries, even running shoes and other sports gear.  Instead, I'm going to call out the most notable ones in the table below:
My Favorite Picks
So you're probably wondering about that VIP requirement?  That's basically akin to what REI does with their twice-yearly members-only sale.  Except in this case the Clever Training VIP membership only costs $4.99.  And the proceeds of that go to 'Girls On The Run', a running focused charity.  So it's basically a win-win.  You get a massive savings, and an awesome charity gets supported.
And of course, your gadgetry purchase helps support the site here (as all Clever Training purchases do).
Here's what I expect to be a few frequently asked questions:
How many items can I get a discount for?
One item. Just one, and only one.
Is this per household?
No, it's one item per member.  Thus, if you have multiple unique VIP members in a household, then you can have multiple people.  You can sign-up to be a Clever Training VIP member here.  I explain more of the details here.
Which brands doesn't it work on?
At this time, it's not valid on Garmin, GoPro, Yeti, Suunto, SRAM, or Fitbit.  Also, the Wahoo ELEMNT and Wahoo Desk are excluded.  That's it.
In the cart it says it doesn't work?
Validate that you only have one item in the cart, and that it's not one of the above listed items.  Also, validate that you're a VIP member.
Do I get VIP points on top of this?
No, since it's a large sale item. No double-dipping here.
Are there some fancy details I can read somewhere?
Yes, right here (middle of page, some text).
When does this end?
November 19, 2016 at 11:59PM US Eastern Time.
What happens when it ends?
It's over. End of the road.  Time to eat ice cream.
Is shipping free?
Yes, US shipping is free as long as your order is over $75.  For items that can be shipped internationally, it's $29 flat rate.  Generally speaking, trainers can't be shipped internationally.
Garmin and Suunto Sales:
Next, we've got Suunto and Garmin sales.  A couple of quick notables on these pre-Black Friday deals.  Note I do not expect any further Garmin deals this season beyond these.  And obviously, don't expect any new product announcements from anyone at this point.  The time is over for new products.  The next time that train arrives at the station is CES 2017 (first week of January).
Here's the current listing of sales that start Friday (Nov 11th) for Garmin (you can also find all Garmin product deals here and all general Holiday Deals here.):
Garmin 2016 Holiday Deals
Here's my very brief notes on why you see some of these products and whether they make sense to purchase.
Forerunner series: With the FR230/235/630 only a year old, I don't see a near term replacement there.  This to me just seems like a typical Black Friday type sale of a 1yr+ old product.  With the FR920XT, that's two years old.  Given the FR735XT came out this past summer (not an exact replacement, but kinda close), I think we'll see Garmin continue to wait on a direct FR920XT replacement for the near-medium term.
Fenix3 series: Garmin has pretty much established a yearly cadence of Fenix series units.  2014 saw the Fenix2, 2015 saw the Fenix3, 2016 saw the Fenix3 HR, and I suspect 2017 will bring whatever is next. In all recent cases, these products were announced at CES in early January, but not available until the February-April timeframe (depending on exact product).
Vivo Series: These are Garmin's favorites to discount, since they have a much wider appeal.  I see these sales as 'simply keeping up with everyone else's sales', and by 'everyone else', I mean Fitbit.  I wouldn't read into these too much other than being good deals. Oh, and for Vivofit Jr, that was just announced last month – so these sales are just a vehicle to get more exposure there.
Edge Series: While the Edge 1000 may be due for an update, any release cycle there would likely be tied to late Spring (i.e. Sea Otter announcement), which Garmin has favored in recent years for announcing products.  In the meantime, it continues to get new features on a near monthly basis.  As for the Edge 20, not sure there, seems like it just came along for the ride.
Suunto Ambit3 Series: Suunto virtually always puts the previous edition of their Ambit lineup on sale at Black Friday each year.  This year is no exception.  With the Spartan series being the new variant, the Ambit3 becomes the old variant, thus the sale variant.
*Fenix3 HR Deal for $399 [Update]: As some noticed, this Black Friday sale started as a Best Buy mistake price on their ad.  It was supposed to be $449 and the same at all retailers.  Clever Training will honor the $399 price as long as Best Buy is still selling it on their website.  Historically speaking, when Best Buy makes a advertising mistake, they'll limit inventory and just list it as 'sold out' shortly thereafter.  Once Best Buy pulls their price, then Clever Training will put the price back to $449 (intended sales price). So get your fingers ready on Friday morning!  All times US Eastern!
And here's the current listing of sales that start Friday (Nov 11th) for Suunto:
Suunto 2016 Holiday Deals
The Ambit3 Sport at sub-$200 is very solid for that particular device.  For the Ambit3 Peak (which nets you barometric altimeter access), it's a good deal, but not a great deal in light of the FR920XT being at $199 above.
Finally, in case you missed it, here's the listing of sales that are already under way for TomTom (and you can make your own sale for the newer items up top with the 20% deal):
TomTom Runner – $89 (normally $129)
*TomTom Spark – $89 (normally $149)
TomTom Spark Music – $129 (normally $199)
*TomTom Spark Music + Cardio  – $174 (normally $249)
TomTom Spark Music + Cardio w/headphones – $224 (normally $299)
Phew!
All Holiday 2016 Deals Page: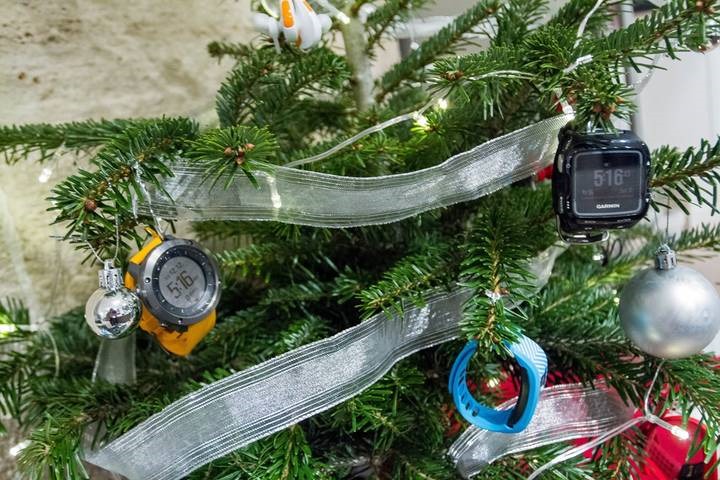 In case you're finding this later on, then definitely also hit up my continually running 2016 Holiday Deals page here.  That'll include all upcoming Black Friday and Cyber Monday deals as they happen, plus any other magic between now and the end of the year.
I don't expect (after tomorrow), any further Garmin deals, nor any trainer deals that will beat (or even meet for that matter) the deals I noted above.
With that – thanks for reading, and more importantly, thanks for supporting the site!