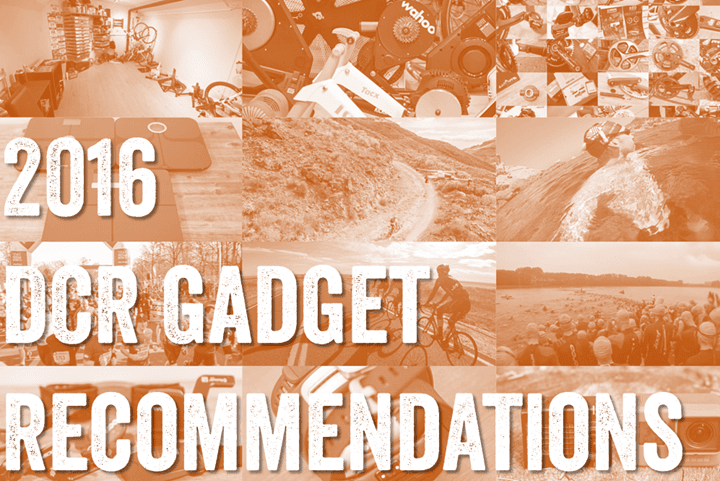 (Before we start, you can find my Holiday 2016 deals post here, expect a massive churn on that post over the next 5-7 days, as we go through both Black Friday and Cyber Monday.  This guide attempts as best as possible to take into account pricing there, though I've also made it clear where specific price points may change recommendations.)
It's once again that time of year for my recommendations guide.  I tend to time this to be just ahead of the holiday buying season, but more importantly to take into account what is usually a glut of new devices that have arrived over the past 45-60 days.  Typically I've had to hold off on recommendations a bit longer to run through these new products, but over the last few months I've managed enough time with virtually all of them. I may not have full in-depth reviews published on all of them (yet), but I have been using them.
My goal here being to give my specific recommendations – exactly the same recommendations I'd give to my own friends and family.  This post isn't here to list every option on the market in an effort to make every manufacturer happy.  Of course as more and more companies get into the market, there ends up being more and more possible scenarios as the products expand in functionality.
If you're looking for a listing of what I use day to day, check out my 'Gear I Use' list, as well as The Girl's list too (about the only new things different on my list is I now use a combination of the Edge 520 & Edge 820 now for cycling, and then I use the FR735XT for running/triathlon).
Finally, if you use either the Amazon or Clever Training links, you help support the site.  I've partnered with Clever Training to offer all DC Rainmaker readers exclusive benefits on all products purchased. You can read more about the benefits of this partnership here. You can pickup most devices below through Clever Training using the links in the tables. By doing so, you not only support the site (and all the work I do here) – but you also get to enjoy the significant partnership benefits that are just for DC Rainmaker readers (like saving 10% on non-clearance/deep-sale items). And, if you are picking up items that are more than $75, you can get free US shipping as well.
With that, let's dive into it!
Running GPS Watches: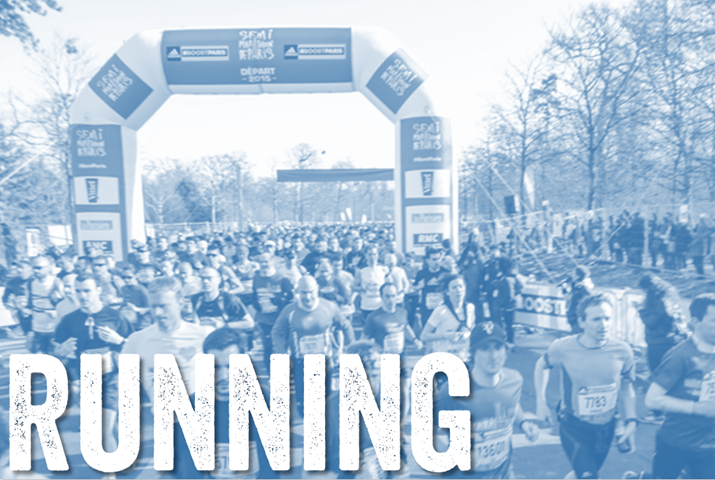 We've seen some awesome options in the running GPS watch market over the last 6-8 months. There's been some solid contenders coming in from numerous brands.  Note that in this case I'm specifically referring to running watches, not multisport (triathlon) watches; they have their own category.  For this category I assume that you're going to spend 80%+ of your time running.
Do keep in mind that this category is semi-heavy Garmin at the higher end, because quite frankly – neither Polar nor Suunto have released much at the high-end recently.  Sure, Suunto released their Spartan Ultra this fall, but I don't wish that on anyone.  And at the higher end, Polar is pushing three years since their latest high-end offering.  Polar has however put together a very solid budget option though – which I outline below.
Road Running – Best All Arounder: Garmin Vivoactive HR
Last year Garmin really nailed it with the Garmin FR230 and FR235 series, and those watches continue to be very solid.  Especially for those that want a bit more customization and features like structured workouts.  However, I think for those that are just looking for a great all-around running watch that can double-down in other workouts on the fly (i.e. swimming, cycling, and even stand-up paddle boarding), the Vivoactive HR that was introduced this past spring is really a better bet.
The unit is about $80 cheaper than the FR235, which is somewhat funny since in many ways the Vivoactive HR has more features (both have optical HR).  Where things differ though is that the FR235 has functions like structured workout support (the Vivoactive HR doesn't), as well as VO2Max estimation (again, not on the Vivoactive HR).  It also has deeper data page customization.  But beyond those big ticket items, the Vivoactive HR is the winner.
Road Running – Geekful of data: Garmin FR630 or 735XT
If you're looking for more data than the Vivoactive HR or FR235 will deliver, then I'd recommend the FR630 or FR735XT.  Both are going to give you all the advanced metrics like Running Dynamics and structured workout support, as well as deeper customization of data fields.
However, the $50 price point between the FR630 and FR735XT is notable.  First, the 735XT will give you full multi-sport support, so you can do a triathlon with it (and in fact, it's what I used for my triathlons this summer).  Both have plenty long battery life for the vast majority of running events; the FR735XT has enough battery life for an Ironman if you're closer to the front of the pack.
What's most important though is actually that the FR735XT is running significantly newer hardware internally.  Hardware that's compatible with the upcoming generations of apps on Garmin Connect IQ (their 3rd party app platform).  So if you're on the fence, it may be worthwhile to future proof yourself with the 735XT (if the price is only $50).  But if you're looking at a $100+ price gap (such as the FR630 being on sale), then honestly as a pure runner I'd probably just go with the FR630.
Finally, in case you're wondering – the FR735XT is what I've been largely using for running when I'm not testing something.  No, it doesn't have the barometric altimeter (nor does the FR630), so if you run in the mountains a lot – you might skip that if you care about exact altitudes during the run.  However, once uploaded all altitude data is corrected.  So for me, that's fine.
Running – With Music: TomTom Spark and/or Spark 3
This recommendation remains pretty much the same, because…umm….there's no other options.  Well actually, that's not true.  There is the new Polar M600 Android Wear GPS watch, and the Apple Watch Series 2 with GPS, both of which have music.  But both have horrible battery life, and both are effectively tied to their respective platforms (yes, you can technically use Android Wear on iOS, but you can't load music with it on iOS).
The TomTom Spark includes 3GB of music storage, and you can use any Bluetooth headphones to connect to it. It also has 24×7 HR monitoring, activity and sleep tracking, and now even basic navigation.  Plus, the original Spark is often on sale, and it contains identical features except the newly added basic navigation.  There is no Spark 2, they skipped that.
I actually loaned my Mom the original Spark version of this watch to try out for the last few months, and she was pretty happy with it overall, especially the simplicity of the HR monitoring.
Running – Sub-$200 Watch
There's a lot of great options in this range.  I'd look at the Polar M400 or Garmin FR35 as your best bets.  I've been wearing the FR35 the last month and it's a very solid little watch.  The M400 is older, but Polar has mostly kept it up to date with various firmware updates.  The FR35 has optical HR, whereas the M400 doesn't.  You could look at the Polar M200 for optical HR inclusion, but honestly it doesn't do 24×7 HR (though it does do structured workouts).  To me that's still a really big gap in the Polar lineup, compared to almost everyone else out there now (Fitbit, Garmin, Apple, TomTom, etc…).
What about the TomTom Spark watches?  Well, I'd look at the next category.  In many cases you can get them for sub-$100.  Though the ones with optical HR are in the sub-$200 range, and those do include optical HR.  In some ways TomTom has more features than the base Polar units do.  Yet in other ways, Polar has more features (again, structured workout support).
So, to summarize, I'm good with: Garmin FR35, TomTom Spark (1 or 3), and the Polar M400.  I'm not fully sold on the Polar M200.
Running – Best Sub-$100 Watch: TomTom Runner
TomTom continues to nail this category.  With their original TomTom Runner watch often sub-$100, it's a no-brainer.  It usually floats in the $89-$99 range.  It's got GPS, a few different running modes, and some might even find the original Spark for that price range as well (which nets you the other sport modes like swimming and cycling).  Seriously, it's an awesome deal.
Sure, there are other cheap no-name GPS watches in that ballpark (usually more $60-$80), but overwhelmingly the complaints I hear from folks is that the software on those platforms is flaky at best, and cumbersome at worst.  In my occasional testing of units out there (I buy a lot of random stuff to try out), I find the user interfaces super-old school and support rough.  It's usually just worth an extra Starbucks Frappuccino or two to get a unit from TomTom here. Note that semi-rarely you might find a Garmin FR15 or FR25 sub-$100 on a sale or something.  I'd say the FR25 at sub-$100 would be worth it, but the FR10/FR15 at sub-$60 would be more appropriate..
Hiking/Trail/Ultra Running – Best in Class: Fenix3/Fenix3HR, or Ambit 3 on sale.
My advice here is nearly the same as the last two years – that's how little has actually changed here in this category.  If you're spending time out in the woods, get the Fenix3.  It's simply the best all around option for people spending time out in the trails.  If you want optical HR and 24×7 HR monitoring, get the Fenix3HR version.  Note that you can easily swap any of my recommendations above on running (or triathlon below) for the Fenix3 if you'd like.  It's simply that I believe the Fenix3 is overkill for most runners, albeit just as easy to use as the other watches.
However, you'll note the Ambit3 is in there.  Some believe the Ambit3 has better GPS accuracy in certain harder conditions than the Fenix3.  I think that may be barely true, but only to a certain point.  I've done some tough trail tests and found that in the hardest of conditions, all three companies (Garmin/Polar/Suunto) can get into trouble just as much as each other.  However, if you can find a good deal on the Ambit3, then it's still a superb product. Just one that lacks all of the features of the Fenix3 lineup.  Simply decide if you need those features.
Note that I don't recommend the Epix, even if you really want mapping.  First, I didn't like Epix that much.  And second, neither does Garmin. It hasn't received any updates since…forever a go.  And the company was clear they plan no further feature updates (or apparently by the looks of things, even bug-fix updates).  Finally, no, the Suunto Spartan isn't going to make this list anytime soon.  Frankly, it's a disaster.  Just go read my review on it for all the details there.
Gasp – what about the Apple Watch Series 2?!? It's hard for me to find a place here for it in this lineup, specifically targeting runners.  I see the Apple Watch as something that you arrive at from the other side of the smartwatch equation.  Meaning, if you want the best smartwatch out there, it's the Apple Watch.  As a smart watch with app support, there's nothing better.  But as a running watch, it's just not that great.  At least relative to its price.  At $369 for the GPS version, it doesn't really compete with other GPS watches in that price range from a runner's standpoint (specifically it can be cumbersome to use without dedicated buttons).  So aside from just creating a category for it, simply to create a place for it, it doesn't fit in my sports-focused guide.
Product

Amazon

Garmin Forerunner 235
$249
Amazon
Garmin Forerunner 35
$169
Amazon
Garmin Forerunner 630
$399
Amazon
Garmin Vivoactive HR
$249
Amazon
TomTom Runner
$99
Amazon
TomTom Spark
$149-$199 (Features Vary)
Amazon
TomTom Spark 3/Runner 3
$149-$299 (Features Vary)
Amazon
Triathlon GPS Watches: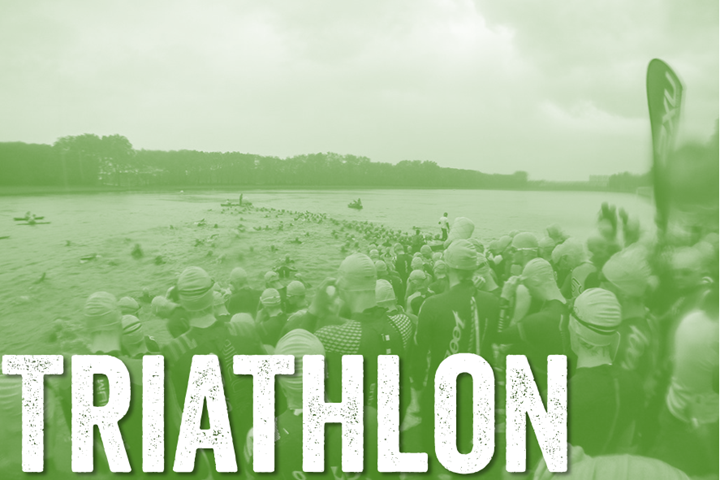 This category is for what the industry calls 'multisport' watches, but that typically just translates to triathlon watches.  They track your time/distance/etc… within the three sports – swim/bike/run.  From a non-triathlon multisport aspect, these watches are often used by everyone from wind surfers to skaters, mostly because of their versatility and flexibility in configuration and display customization.
Overall Best in Class: FR735XT & Fenix3/F3HR
There's a reason that Garmin dominates the category – it's simply got the most features for the price.  No other triathlon watch comes close in terms of breadth of features.  And unlike competitors, Garmin offers a quick release kit for quickly moving the Fenix3/Fenix3HR from your wrist to your bike handle bars, and then back to your wrist for running.  Though, the FR735XT doesn't yet have a quick release kit.
As for choosing between the two, it's honestly mostly going to come down to style choice and display preferences.  The Fenix3 is more fashionable in an office setting, whereas the FR735XT is a much slimmer profile.  For both those with small wrists, or just small in nature (especially females), the Fenix3 may seem overbearing.  On the flipside, there is one feature the FR735XT lacks that the Fenix3 has: A barometric altimeter.  The FR735XT uses a GPS based 'altimeter', resulting in lesser accuracy of that data during the event.  Conversely again, the FR735XT has Strava Live Segments, which the Fenix3 lacks.  Said differently: You'll want to do your research a bit here – and I talk to some of the nuances between the Fenix3/FR735XT/FR920XT in the FR735XT review towards the end.
Budget Options: Suunto Ambit's on Sale
Now if you're looking for a budget watch, the Suunto Ambit's when on sale tend to be great alternatives.  Both Peak and Sport models are strong contenders in the triathlon realm, though they lack really strong power meter support – so if you have a power meter, you might want to look elsewhere.  But if you're getting into the sport, there can be some great deals here.  Note that the Ambit3 Run does NOT include swimming or cycling sensor support – so you'll want to avoid that.  But the Ambit3 Peak and Sport both include it, and I often use the Ambit3 as a solid reference unit in openwater swim tests (I find it consistently tends to perform the best there out of all openwater swim units I use).
As for deciding between Peak and Sport, the key difference is the barometric altimeter.  I find that Suunto has done a superb job with GPS based elevation, so I think the Peak is less valuable for triathletes (but more valuable if you're out on a trail/hike).
Finally – all that said, note that you can find the FR920XT on sale right now for $199, through the holiday periods. I'd personally get the FR920XT over the Suunto Ambit series for purely triathlon purposes.  However, if you're doing more hiking/navigation, then the Ambit series is a better bet.
Note: For triathlon I do NOT recommend the TomTom Cardio/Spark or Vivoactive/Vivoactive HR:
I want to be really clear on this.  The reason I don't recommend these watches is twofold, but mainly centers on the fact that they don't support a multisport mode.  Yes, it supports running, and cycling, and indoor swimming.  But you can't tie all those together in a race or training.  Further, it doesn't support openwater swimming.
This is pretty similar for some of the other running watches like the Polar M400/M600 or Garmin FR230/235/620/630.  Yes, they all support running and cycling, but none support swimming metrics and none support multisport modes.  If you cycle sparingly and don't swim, then they're all still viable options.
Cycling GPS Units: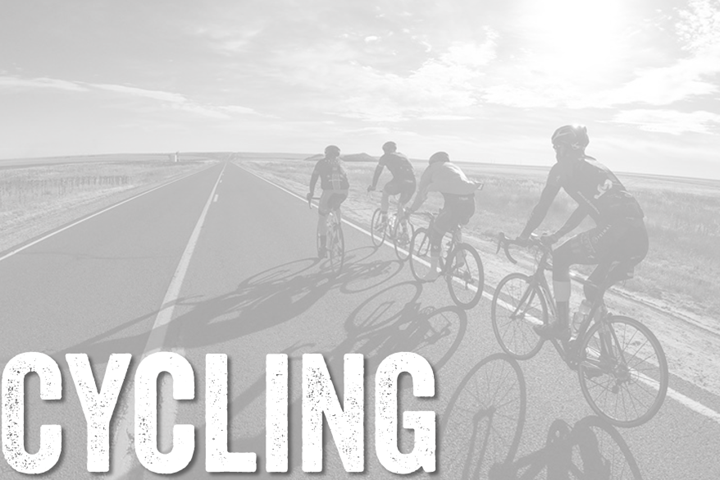 This is another category that has been dominated by Garmin in recent years, with many competing players largely abandoning or otherwise not updating their devices.  For example, PowerTap pulled out of the head unit market earlier this year, discontinuing the Joule GPS lineup.  And Mio says they're in the market, but haven't delivered a whole lot in the last few years.
But at the same time, we saw an awesome entrant in the Wahoo ELEMNT bike GPS – a unit that's starting to find its own through each successive firmware updates and now rivals the Garmin Edge series.  We then saw Lezyne inject some more fresh blood with their Super GPS series, offering really interesting options at the $100-$200 price point.  Seriously very interesting options.  And finally, Sigma has even stepped in with their Sigma ROX GPS 11 series that's finally got the ability to sync via Bluetooth with a phone, giving folks another lower-end option.
And of course, Polar has been occasionally updating their Polar V650 mapping-focused unit, albeit their M450 budget unit hasn't seen as much action.  That's too bad because the budget unit might be my favorite Polar product in recent years.  And even despite the lack o'love, it's got a spot on the list, just because of how solid an offering it is.
Best All Around Cycling GPS: Garmin Edge 520
Despite all the competition, the best all around GPS bike computer is still the Edge 520 from Garmin.  I love it.  Even more than I love the higher end Edge 820 or Edge 1000.  It's just the size of the Edge 520 over the Edge 1000, and it's the quickness I can operate the non-touch screen unit compared to the Edge 820.  To be clear, there's nothing wrong with either of those options, it's just as my daily bike computer, I love the simplicity yet power of it.  I do almost all of my power meter comparison tests with a fleet of four of them.
It's got built-in Strava segment support (something that virtually every head unit has now), while also having the ability to add maps to it for basic navigation/awareness.  Plus it has Garmin Connect IQ support for 3rd party apps like Xert and those I've highlighted here.  All in just about the right size and it really nails the experience.  This hands-down wins this category.
Of course – some will ask why not the Wahoo ELEMNT?  80% of the reason is size. The ELEMNT is just bigger, and specifically bigger than I like.  Next, the ELEMNT still lacks structured workouts, ways for 3rd party apps to be developed, as well as the depth of sensor connectivity that the Garmin Edge units have (i.e. action cams, FE-C trainers, radar, lights, etc…). And their live tracking sucks.  Wahoo does have plans to address all of these, it's just taking time.  On the flipside, Wahoo is doing some amazeballs cool stuff.  Their Best Bike Split integration is awesome, their newly added (just this past week!) ability to create/send map destinations on the fly from the phone is sweet, and their control of Wahoo trainers is better than Garmin's of FE-C trainers.  I strongly suspect that by this time next year, if they can find a smaller form factor, they have a very strong chance of taking this spot.  But they aren't quite there yet.
Best Budget GPS Unit: Polar M450 or Lezyne
At half the price of the Edge 520 is the Polar M450.  It was announced about two weeks prior to the Edge 520 last year, and is a sweet little unit for $169.  It's essentially the core features you want on a GPS bike computer, in a rather nice little size.  It can sync your rides afterwards via Bluetooth Smart, and soon also send those completed rides to Strava wirelessly (a major step forward for Polar).  Basically, if you don't have a power meter, don't care about on-unit mapping, and don't care about Strava Live Segments then I'd definitely consider this unit – especially if you have Bluetooth Smart sensors.  Another key benefit of the Polar M450 is the backend Polar platform, which Lezyne lacks.  So you're getting things like structured workouts and the entirety of Polar Flow.
Next we've got the Lezyne Super GPS at $149.  Lezyne has like 98 different models between $100 and $200, I tried to explain it all here. They've all got minor nuances.  The strength of this unit over the Polar is the ANT+ sensor support (in addition to Bluetooth sensor support).  So if you have ANT+ sensors already, you may want to consider this.  Whereas if you have just Bluetooth Smart sensors you're more of a free agent.  Also, this unit features Strava Live Segments while Polar only has Strava integration.  On the flipside, they don't have a lot of the nuanced features you'll find within the Polar or Garmin lineups.  But the budget options are still really solid.  Again, check out my detailed post on it to understand those specifics.
Best Commuter Options: Wahoo RFLKT
This still remains the best option out there for a simple commuting bike computer.  Unlike others, this uses the GPS in your phone, but has the display capabilities of most head units.  Historically for Black Friday, Wahoo has dropped the base unit down to $49, which is awesome sauce.  Otherwise, it's at about $63, which is still very solid.
For the price you get something that you can easily pop on a commuter bike and ride with to record stats and quickly upload them to various sites.  Plus, you can connect to Bluetooth Smart sensors too (if you get the RFLKT+ version, you can also connect to ANT+ sensors).  And if you somehow forget it on your bike handlebars after commuting to work, it wouldn't be the end of the world if someone stole it (plus, all your data is always on the phone).
Swimming: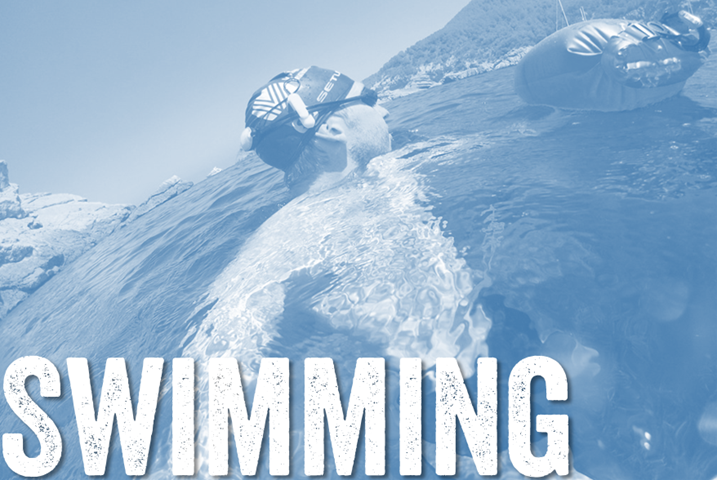 Swimming devices continue to be a funny realm that mostly gets ignored by companies, since many competitive swimmers don't like to wear tech (or even a basic watch).  So it's hard to make inroads into the category with such a small market.  Still, here's some thoughts.
Indoor Pool Watch: "It's Complicated"…with a side of Vivoactive.
This one is also messy, because I've previously recommended (and loved) the Garmin Swim watch.  It was roughly sub-$150, but it's also now like 3-4 years old and basically untouched.  From a functionality standpoint it was great having a year-long battery life so it just hung out in your swim bag and sync'd when it was close to your computer.  However, it lacked Bluetooth Smart for your phone to download that way, so it's kinda lost favored nation status.
Instead, your next best bet is the Vivoactive, which usually sits around $150-$170 these days.  It's slimmer than the Garmin Swim was, and just as capable in the pool.  Plus, it has running and cycling and activity tracking and all sorts of other jazz.  Still, I wish there was a Garmin Swim2 with Bluetooth…and done.  Until then, my recommendation just stays the same as last year.
Openwater Swim: No good answer
Quite frankly, nobody makes a good dedicated outdoor swim watch.  Your best bet here is to either get one of the multisport/triathlon watches for openwater swim mode (on your wrist).  If so, check out the budget triathlon section.  You'll find the FR920XT or Suunto Ambit series is your best bet.  I seem to get marginally (barely) better openwater swim accuracy out of the Suunto series.  Otherwise just use any GPS you have and plop it in your swimcap using the swimcap method.
MP3 Players: FINIS Neptune
Last year FINIS came out with the FINIS Duo in the weeks before my guide.  And that's a good little unit, which built upon the original SwiMP3 and fixed the charging issues found there.  However, I personally prefer the slightly older FINIS Neptune
This has been my mainstay recommendation for a swimming MP3 player for about a few years now, mostly because I like the display aspect, since it makes it easy to get things queued up, while the sound quality is also just fine for a pool.  And then finally, the buttons also makes it easy.  If I look at reader feedback, most are quite happy as well there – with the only complaints coming from folks that require swappage of the device after significant use (which FINIS covers).
Sensors and Mounts:
If you're getting any of the units listed above, you may be in the market for accessories.  Obviously, some bundles include accessories, while others do not.  Here's what I recommend based on having entire buckets worth of accessories to test with.
In general, almost nothing has changed here except one minor tweak from the Garmin speed-only sensor to the Wahoo one, simply because the Wahoo one is dual ANT+/BLE and the Garmin one is only ANT+.
Which is a good time to note that when possible I'd highly recommend folks buy dual ANT+ & Bluetooth Smart (BLE) sensors.  These are available in almost all categories now.  The reason for going dual is simple: It allows you the flexibility to choose whichever device you want and know it'll work with it.
Heart Rate Sensor (Optical): Scosche Rhythm+
This is my primary and singular running/cycling/hiking/etc heart rate sensor (when not testing something else).  I just love it.  While I liked the Mio Link wrist straps, I've found the signal too weak in some cases and then also not quite as stable as the Scosche from a measurement standpoint.  The Scosche is dual ANT+/Bluetooth Smart, so it can transmit to just about anything.  I've used it now as my primary strap for almost two years.  You'll see it in almost all my tests these days.
Heart Rate Sensor (non-Optical): Wahoo TICKR or 4iiii Viiiiva
Looking for a non-optical HR strap? I mostly use the basic Wahoo TICKR, though occasionally also the 4iiii Viiiiva.  The TICKR is nice in that it has small LED's on it so I can validate the battery hasn't died.  Whereas the Viiiiva has a boatload of extra features around ANT+ to BLE conversion, offline storage, etc…
Speed/Cadence: Wahoo BlueSCv2
Wahoo's BlueSCv2 is what I use when I want a combo speed/cadence sensor, which includes both ANT+ & Bluetooth Smart (dual)  Thus, two for the price of one.  I love this model though because of the quick release bands making it easy to move between bikes if you need to.  You'll find this on all my bikes where I'm doing power meter testing, as I use the magnets as a 'known good' for validating cadence readings.
If however, you're looking for a cheaper (ANT+ only) combo option, just simply pickup the Garmin GSC-10 – which usually hovers around $30-$35.  I believe Bontrager also has a dual option out these days too, but I haven't tried it yet.
Cadence-Only: Wahoo RPMv2
This one is another unit that you'll find on many of my test bikes, mostly because of portability.  I also take it with me travelling when I'm using a hotel spin bike.  It's a small pod that attaches to the side of your bike crank and it transmits on both ANT+ and Bluetooth Smart, so you can use it with your Garmin device or your smart phone.
Note that technically I find the Garmin cadence-only attachment system slightly better than Wahoo's, as it doesn't require zipties.  But that's not enough to sway me from dual ANT+/BLE.
Speed-Only: Wahoo SPEED
Wahoo finally came out with a dual ANT+/Bluetooth Smart speed-only sensor this past spring.  I've been using it on my bike since (with a review I haven't quite finished taking photos for).  It simply attaches to your wheel hub and that's it.  No magnets or anything else to deal with.
Running Footpods (ANT+): The Timex, Suunto, and Garmin mini-footpods (whatever is cheapest that day)
As long as you pickup any of those three above they all work the exact same way and all function with any ANT+ device.  In other words, just pickup whatever is cheapest that day.  Ensure that you aren't picking up the giganto footpods of yesteryear.
If/when in doubt, check out my post on 'All you ever wanted to know about the ANT+ footpod'.
Running Footpods (Bluetooth Smart) : Adidas miCoach Bluetooth Smart Footpod
For Bluetooth Smart footpod capable devices or apps, I'd go with the Adidas one.  It's the smallest BLE footpod on the market and works great with most devices.
Note however that I'm seeing evidence that this has actually been discontinued, leaving only the fugly-large Polar Bluetooth Smart footpod as the last/only Bluetooth Smart footpod out there.  Note that technically Stryd's new footpod based power meter is also Bluetooth Smart footpod compliant, but that's a wee bit of overkill in terms of price for just a footpod.
Best ANT+ to BLE Bridging Solution: 4iiii Viiiiva
While this may seem an odd category, I keep getting requests for it – so I'm putting it here to assist folks in my recommendation.  There is really only one other competitor in this space, which is the Mio Velo.  However, I find that 4iiii has done a much better job with the overall 'package' on the Viiiiva, which just got a huge pile of cool updates even this week (years after release), including the ability to save data while away from the phone and the ability to work with ANT+ gym equipment (something Garmin watches used to do).  Oh, and it's still a dual ANT+/BLE HR strap.
Note that there's a runner-up coming with the North Pole Engineering CABLE pod, but it won't start shipping till December.  I've been using it lately though, and showed it off in my recent Zwift Treadmill post.
Bike Computer Mounts (just computer): Barfly Mounts
I love my Barfly, specifically for triathlon, the TT/Aero Barfly.  I reviewed it back here, but it just works perfectly.  While K-Edge does make some great (and really darn sturdy) mounts for Garmin units, I simply don't think your Garmin unit needs that much mount durability to justify the price.  Note that I easily recommend the Barfly for just the bike computer, but if you plan on attaching an action camera to the same mount, read the next section.
One of the other things I do love about the new Barfly units though is that in the box it has compatibility pieces for every bike computer out there.  Garmin, Polar, Wahoo, Mio, etc…. Seriously, all of them. Even has a GoPro mount built in (which is still pretty good).  The integration story with BarFly now is awesome and brilliant.
Bike Computer with Action Cam Combo Mount: K-Edge Combo Mounts
In the event you're going to hang an action cam from your bike computer mount, that's where I typically recommend you transition away from the Barfly mount and more to the K-Edge mount, due to the stability for cameras.  Read more on that in my action-cam section though.  Seriously, I've bought more K-Edge mounts from the store around the corner than I know why I've bought them.  Actually, I buy so many because sometimes I'll mount 2-3 mounts on just the front bars alone for action cam comparative testing.  These mounts stay-put and make everything awesome.
That said however, I've got no issues with the new Barfly rear seat post action cam mount, it's rock solid too.
Weight Scales (WiFi):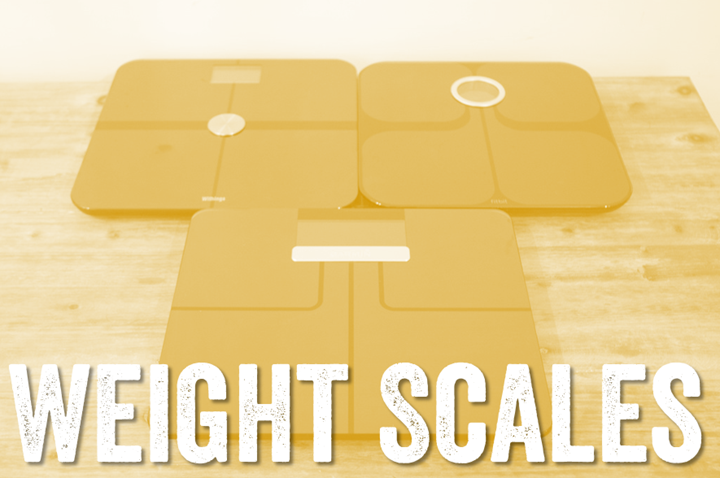 I wrote an entire post about WiFi weight scales last winter, and virtually all of it still applies since very little has changed, so it's probably best to just read that weighty awesomeness.  That post also covers how to get the Fitbit/Withings scales to feed data into Garmin Connect and other platforms.
Best Options: Fitbit Aria or Withings Body
I've been including little snippets of these scales in my Fitbit Surge and Withings Activité reviews.  Overall, either scale is a solid option and really just depends on if you're aligned to either of those platforms already (Fitbit or Withings).  If not, poke at the slight differences with 3rd party partners, and see if either of those partnerships matters.  Failing that…flip a coin.
Seriously – they're near identical scales (exempting the more advanced Withings Body Cardio with advanced metrics like Pulse Wave Velocity).  Any other relevant differences are partnerships or platforms.  And, again, they're both great scales.  I use them both, frankly just depending on which bathroom I'm in.
*The one exception here is the new Garmin Index scale, if you're heavily aligned to Garmin and want advanced metrics.  But otherwise, I think all of the fancier/higher end scales are overkill compared to these usually $100/sub-$100 options above.
Action Cams: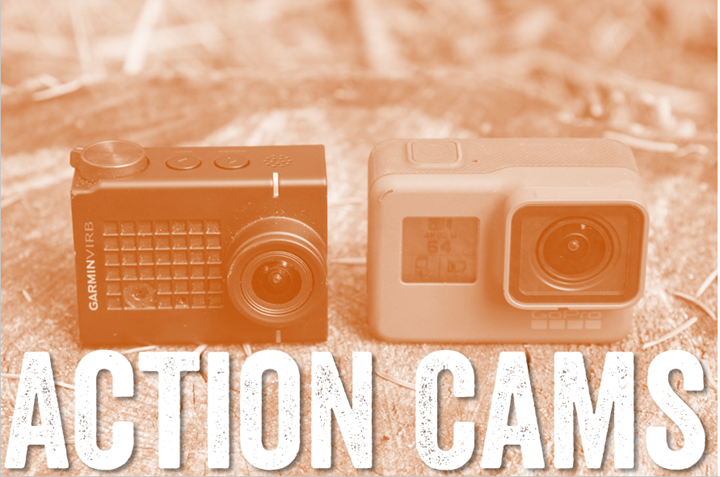 Best All Arounder Action Cam: GoPro Hero5 Black
GoPro narrowly (and I mean barely) holds onto Best All Arounder category this year with the new Hero5 Black.  And it does so for one single reason: Complete waterproofing without a case.  If they lacked that, or if Garmin had it in the VIRB Ultra 30, then Garmin would have swept this category easily.
That waterproofing is just key to not having to think or worry about the camera, especially in aquatic situations – especially the beach or with a family.  Plus, the size of it is slightly smaller than the VIRB Ultra 30 once you include those cases.  The back touchscreen is brilliantly clear, and the video quality is equally as awesome – especially the new linear modes.  The new voice control also allows you to not only shout stressfully at your family on that long road trip, but at your camera as well.  Plus, the WiFi upload is handy for having all your videos is one spot (even if the quality is degraded).  Also, for pros, the ability to record the three internal mic audio tracks to separate .WAV tracks is very helpful.  As is the RAW photo mode.
Best Cam for Sports Metrics: Garmin VIRB Ultra 30
If you don't mind having to take a case along for waterproofing, then go with the Garmin VIRB Ultra 30.  I think this may be the best product Garmin has released in years.  Most people don't understand how far Garmin has come in the action cam market in the last few years until you've used one.  They threw down the gauntlet this year, and from a features standpoint they largely came out on top.
The ability to overlay metrics on it – like power, speed, pace, etc… is so far above and ahead what GoPro recently introduced, it's not even funny.  They do a hundred times more stuff than GoPro does in this area, and they do it on desktop and mobile platforms.  It's not even close to a competition, Garmin dominates.
So why not just use the GoPro combined with a Garmin wearable to record the data and mix after the fact?  Well, it's just one more thing to deal with.  For me, I find the time savings worth it.  So if I'm shooting something that I want to share that type of info (i.e. a ride or something else that would have data overlaid), I'm going to go for the VIRB Ultra 30.
Best Safety Cam: Cycliq Fly6 & Fly12
Next we've got the Fly6.  If you're not familiar, this isn't an action cam per se, but it's the closest category I've got.  It combines a rear light (which you'd want anyway) with a camera.  Basically, this is a safety cam.  And not in the sense that it's going to save your ass, but rather, it's like an insurance policy for later.  I have it on my bikes while riding around the vast majority of the time and it's just silly easy to use.
Now, this isn't really a replacement for a GoPro or the like, it doesn't have that level of quality.  Rather – it's just so in the event something bad happens to you – you can prove it wasn't your fault, or even better – catch the person if they left you at the scene.
There's also the Fly12, which is for the front side.  I'm not as big of a fan of this since it's a bit bulky/heavy for my tastes (though, I fully understand why – given longer battery desires).  But since there's nothing else out there…the Fly12 it is.
Action Cam Mounts: K-Edge Action Cam Mounts
Now, while I often use the Barfly for my bike computers, I really prefer the K-Edge mounts for my action cams.  I've come to love the sturdiness of the K-Edge mounts, especially the new combo mounts they've made (Garmin + GoPro).  It's hard to explain to someone how incredibly rock-solid these mounts are until you attach a camera to them and don't even get a sliver of a millimeter of sway on them (unlike a stock mount).  Incredible.  I've bought front/back mounts for every bike I have, love them.
Drones:
A new category this year!  And one I have the most fun playing with lately.  Probably just because it's combining a few of my passions: Photography, sports, and aviation.
Drones have advanced so much in the last 12-18 months it's mind-boggling.  Now you've got obstacle avoidance, person tracking, 30 minute battery life, 4K stabilized cameras are the norm, and automated cinematic moves are expected.
When it comes to drones you've gotta decide what you want the drone for.  Is it 100% to capture sports action of yourself, or is it cinematography/photos/etc…with a side of sports action?  That will help you decide which drone is best.  Personally, I've come to prefer an all arounder, since I think it's more useful on vacations/etc.
Best All Around Drone: DJI Mavic Pro
This recently started shipping a few weeks ago and is probably the best consumer drone ever made.  The thing folds up smaller than a running shoe, while still packing in the most advanced cinematic shots of any consumer drone (well, until they released the new larger Phantom 4 Pro last week).  It's got 4K shooting capabilities without any fisheye lens effect, along with the ability to live stream videos to sites like YouTube and Facebook.  Further, it can even use just your phone for control – versus always having to use the provided controller.
You'll see my in-depth review of this, focused on sports elements, within the next 7-8 days.  But I can already tell you it's my favorite and hands-down the drone I'd recommend.  I just wish DJI would make a small waterproof tracking module I could buy, à la the Airdog.  Speaking of which….
Best Solo Shooting Sports Action Drone: Airdog
If you're shooting yourself, then the Airdog is the clear winner here.  The Airdog is really focused on shooting sports action, and it's really not all that great at general cinematography.  But the unit differs from every other drone on the market in that it has a small waterproof transmitter that you wear on your arm.  That transmitter includes controls, but also GPS tracking so that the drone can follow not just your position but also your altitude.
That ensures the drone can follow you – even through the trees, which is something that causes the DJI drones challenges with their 'Active Track', which follows you with its camera.  Yes, you can use the follow-me mode for controller following, but that's also limited in terms of altitude changes and camera moves.  With the Airdog you have numerous ways you can position the camera, both preset and on the fly.
Again, if you plan to film yourself, the Airdog is your better bet.  Whereas if you have a buddy to film all your exploits, the Mavic is the better bet.
Activity Trackers: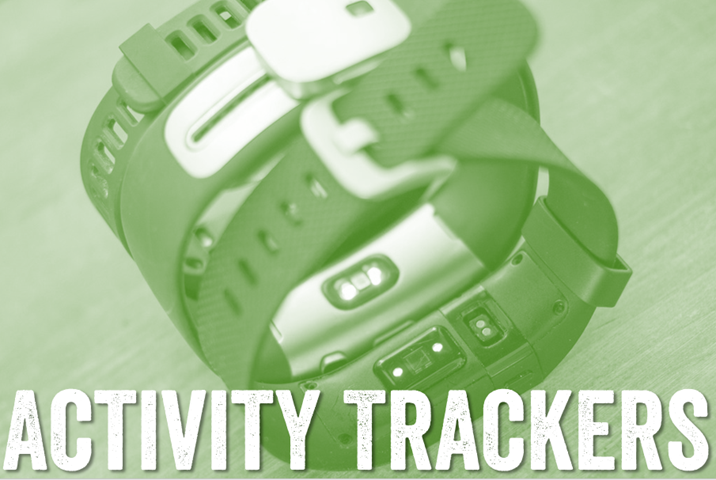 So…here's the thing, in the past, I used to have a section here on activity trackers.  But the market has simply gotten so big, and the features in general overlap each other on so many units.  It's nearly impossible to simply say "Go get a Fitbit" or "Go get a Polar Loop" or "Go Get a Jawbone" (actually, no, don't get a Jawbone).
Instead, it's really best to look at whatever activity trackers either:
A) Your friends are using
B) Your existing device is on
Seriously.  If you're motivated by competing with friends, then you want to be on the same platform as them.  So if they're all on Fitbit – go get a Fitbit.  And same goes for Garmin or Withings, or anyone else.
Secondly, if you already have (for example) a Garmin device, heck, it's likely it has an activity tracker in it.  But say you want something else – in that case, get something on the same platform as that – so you can track everything in one place.  It'd make no sense to have a Fitbit activity tracker and a Garmin GPS watch.
There are of course nuances to each unit out there.  Some do optical HR slightly better than others.  While some have more sports modes than others.  And some have coaching, while others have better smartphone integration.  And of course, now some even have GPS (like the Vivosmart HR+).  Most of them are within a pretty small price window, so it's really best to figure out what suites you.  For example, the last few weeks I've been using the Fitbit Charge 2 – which works fine and dandy.  If I had bought that, I'd be happy.  Yet at the same time, I was also using the Garmin FR35, which doubles as an activity tracker – and I would have been happy there too.  Both are good options.
Next to last – the vast majority of activity trackers are roughly accurate.  To that I meant that no activity tracker on the market is perfect.  None.  Instead, they are estimations – treat them as such.  Each company tries to fine tune their algorithms for various use cases.  Some might be better at guarding against false positives in the shower, but less so doing dishes.  Others the inverse.  What matters is that at the end of the day if your activity tracker said you only did 2,000 steps, and you're goal was 10,000 steps – then you were…lazy.  Meanwhile, if it says you did 9,782 steps and you think you really did 9,923 or 9,458 – just go walk around the block an extra time.  It's about tracking trends – not exacts.
Lastly, in general I prefer activity trackers that have a display on them.  If I didn't need a display, then most phones these days can track 99% of your awake time anyway.  So for me, I want to be able to glance at my wrist and see how many steps I have and how far from a goal I am.
Cycling Power Meters: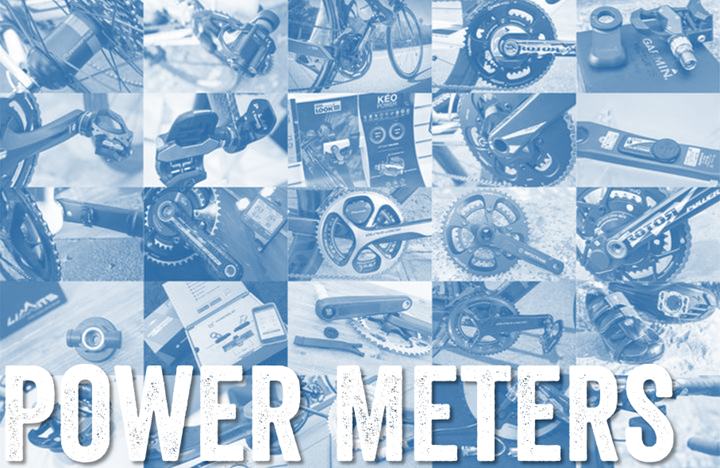 Choosing a power meter is a tough decision matrix.  Anyone who answers the question "Which power meter should I choose?" and instantly names a specific brand name/model upfront, is full of crap.  The correct answer is "Tell me more about your usage plans?"
There are so many variables that go into that decision beyond just price.  For example: How many bikes?  What type of bike? What type of pedals? Do you want to move it around a lot? Race wheels or not? What do you want to measure?  And on and on.
The good news is that I cover these in-depth in my Power Meter Buyer's Guide from this fall.   Nothing has changed there since then (neither in products nor in my opinions), and I don't expect any shifts in the near future.
Cycling Trainers: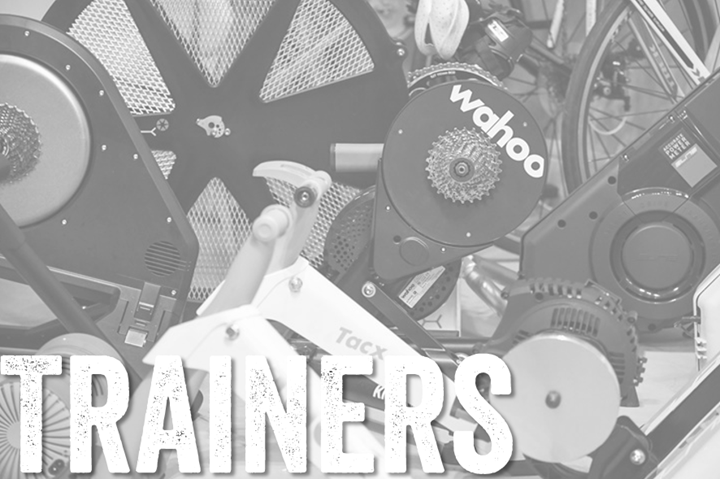 The best way to cover this section is to go read my complete 2016-2017 cycling trainers guide, so again like power meters, I'd go over and check out that post for all my recommendations (a massive list on a slew of categories).
Obviously, given it's now basically the trainer season, there's no more trainers coming out till at the earliest mid-next year, with most announcements typically happening at Eurobike in August each year.
Don't forget the comparison tool!
Ok, lots of recommendations.  If there's a category I've missed (entirely plausible) – just drop a note in the comments and I'll try and come up with a recommendation and add it above.
More importantly though, you can mix and match just about everything I've talked about above, with in-depth comparison tables over at the product comparison calculator, which today supports: Action Cameras, Drones, Heart Rate Straps, Watches/Bike Computers, Power Meters, Activity Monitors, and Trainers.
Select product use/budget for a comparison from the drop down menus:
Select product use:

Select price range:

Note: While many running watches have a basic bike mode, only running units that are multi-sport focused are also included in the bike-only results (in addition to bike-specific units). Hiking units are those that include a Barometric Altimeter, Magnetic Compass and navigational functions.
Or select products for comparison by clicking the product boxes below:
Apple Watch Series 2 & Nike+ Edition
Bryton Cardio 60 Multisport Watch
CycleOps Joule 2.0 (Original)
Garmin Edge Touring (Normal)
Garmin Edge Touring (Plus)
Garmin Fenix 5 Plus (5/5S/5X)
Garmin Fenix 6 Pro Solar Series
Garmin Fenix 6S Pro Solar
Garmin Fenix 7 Pro Series
Garmin Forerunner 255 Music
Garmin Forerunner 645/645 Music
Garmin Forerunner 945 LTE
Garmin Forerunner 955 Solar
Garmin Vivoactive 3 Music
Magellan Switch & Switch Up
Mio Alpha Optical HR Monitor
Suunto Spartan Sport Wrist HR
Suunto Spartan Trainer Wrist HR
Timex Cycle Trainer 2.0 GPS
Timex Run Trainer GPS 1.0
Timex Run Trainer GPS 2.0
Wahoo ELEMNT BOLT V2/2021
Wahoo ELEMNT ROAM V2/2022
—
As always, thanks for reading – and supporting the site!