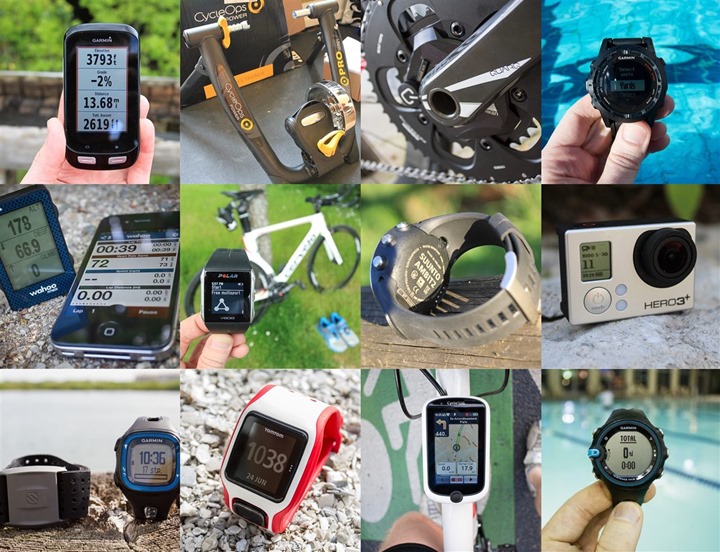 Sleep?  You didn't need no stinkin' sleep!
With the 2014 edition of the Annual DCR Giveaway Extravaganza behind us, it's time to get on to the most important part – the winners!  (Or, perhaps in some cases…sleeping).
Thanks to everyone who entered in yesterday – it's much appreciated!  Y'all collectively broke a huge site record for the day (perhaps to the chagrin of my hosting company), and it looks like everyone had a bit of fun.
This morning I went through and removed any accidental (or otherwise) duplicates of comments.  You were allowed one comment per giveaway, though you could enter as many giveaways as you'd like.  So I got those all cleaned up as well as ensured that any comments that got tangled up in the SPAM filters were carefully put back in place.  Thus everyone is all accounted for (once per giveaway)!
From there it was off to Random.org for the winners.  Here's the full tally (and here's the screenshot of all the Random.org winners)!
Total Entrants: 1,765
Winner Number: 499

Congrats Even S. – go forth and create video awesomeness!
Total Entrants: 2,282
Winner Number: 1,806

Congrats Antonio!
Total Entrants: 2,303
Winner Number: 358

Congrats Den!
Total Entrants: 3,370
Winner Number: 3,028

Congrats Robin!
Total Entrants: 4,585
Winner Number: 370

Congrats Felix E.!
Total Entrants: 3,925
Winner Number: 3,157

Congrats Reman!
Total Entrants: 3,283
Winner Number: 937

Congrats Harliv! Looks like you'll get to try it out now!
Total Entrants: 4,502
Winner Number: 125

Congrats Randy!
Total Entrants: 4,461
Winner Number: 4,433

Congrats Kevin!
Total Entrants: 3,231
Winner Number: 2,929

Congrats Jun!
Total Entrants: 3,054
Winner Number: 2,001

Congrats Navnit!
Total Entrants: 2,792
Winner Number: 2,538

Congrats Tim Lo!
Thanks for the support!

Of course, the giveaway wouldn't be possible without the support of Clever Training.  They're my partner here on the site and sell just about every sports tech gadget around.  And not only that, but as a DCR reader you'll save 10% off anything you purchase with them – either via the VIP club or DCR reader coupon code, plus free US shipping for orders over $75!
Below is a listing of all the products that were given away yesterday, as well as all the links to reviews and to support the site.  I appreciate it!
Product

Amazon

Wiggle

CycleOps PowerBeam Pro
$799
Amazon
Garmin Edge 1000
$599
Amazon
Garmin Forerunner 15
$139
Amazon
Garmin Swim
$150.00
Amazon
GoPro 3-Way Grip/Arm/Tripod
$69
Amazon
GoPro Hero3+ Black
$399
Amazon
Mio/Magellan Cyclo 505
$429
Amazon
Openwater Swim Buoy
$45
Amazon
Polar V800
$449
Amazon
Quarq Riken R
$1099 (with cranks, no chainrings)
Amazon
Scosche RHYTHM+
$79
Amazon
Suunto Ambit2
$319
Amazon
TomTom Multisport Cardio
$299
Amazon
Wahoo Fitness RFLKT+
$130
Amazon
Wahoo TICKR (Original)
$49
Amazon
Wiggle
Thanks for reading!