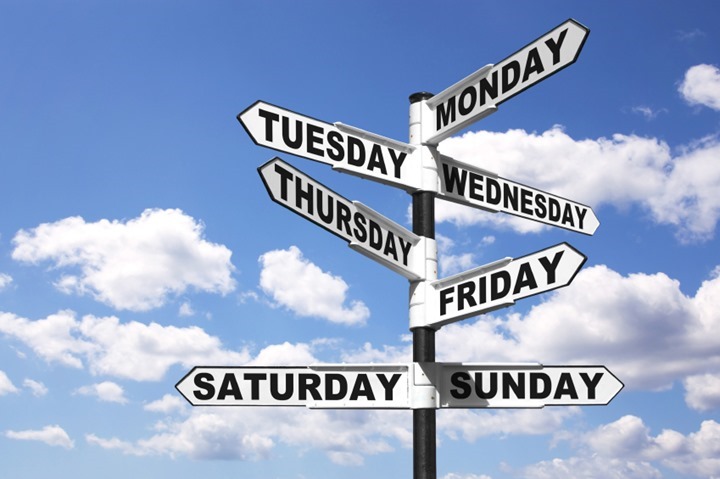 The Week in Review is a collection of both all the goodness I've written during the past week around the internet, as well as a small pile of links I found interesting – generally endurance sports related. I've often wondered what to do with all of the coolness that people write, and while I share a lot of it on Twitter, Facebook, and Google Plus, this is a better forum for sending it on to y'all. Most times these different streams don't overlap, so be on the lookout at all these places for good stuff!
So with that, let's get into the action!
DCRainmaker.com posts this past week:
Here's all the goodness that ended up on the main page of DCRainmaker.com this past week.
Saturday: A behind the scenes look at my TV appearance yesterday (and the actual video clip!)
Sunday: Week in Review–June 22nd, 2014
Monday: 5 Random Things I Did This Weekend
Monday: Lots of Garmin Updates: FR620 gets cycling mode, AutoSync with MyFitnessPal, full Fenix lineup support for Android
Tuesday: A metric crap-ton of giveaway extravaganza posts
Wednesday: The 2014 Annual Giveaway Extravaganza Winners!
Sports Technology Gadget Deals of Note
It's a deal twosome.  Things to be aware of:
1) Just as a reminder, the big Suunto Ambit2 sale ends at the end of Monday, starting from $219US.
2) Starting on Tuesday (July 1st), the TomTom Runner (only that edition) drops its price permanently to $149US – and that's eligible for the exclusive DCR Reader 10% discount on top of that.
That's all!
Stuff that I found interesting around the interwebs:
Here's a not-so-small smattering of all the random things that I stumbled on while doing my civic duty to find the end of the Internet:
1) The Win Tunnel – The Draft Debate: Another very cool video from the Specialized wind tunnel folks.  Continue to love all these. (via Jay Prasuhn)
2) Bribery, spam, and harassment: the dark side of Kickstarter promotion: Thankfully, I haven't yet been harassed like some of these guys – but everything else is par for the course.
3) The Chris Froome TUE debacle is not an encouraging sign: A good piece by Joe Lindsey on a bit of a fumble by the UCI in a recent waiver for using a prohibited substance by the reigning TdF champion. (via NYVelocity)
4) Is this your bicycle?  Here's a gigantic pile bikes confiscated from a theft ring in Marin County, CA.  Awesome work there by the local law enforcement folks.  Note that you can actually use the image slider on their page to see each bike individually for follow-up with them.  (via Revolights blog)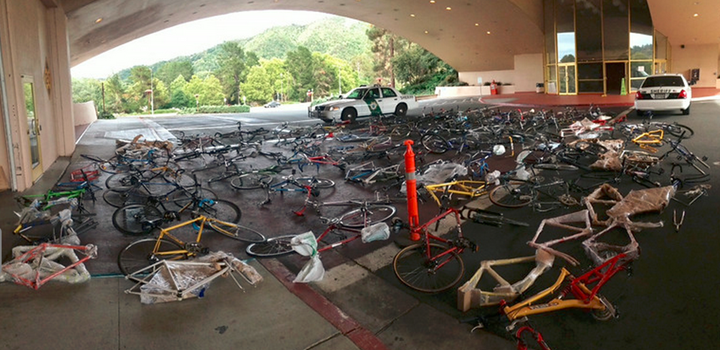 5) Update on Training Peaks WKO4 development: Short version…keep waiting. Longer version…they're continuing to tweak a lot of things and hope to be complete by the end of the year.
6) Withings Activité announced: A really cool looking merge of a sleek watch and a Bluetooth Smart connected activity tracker.  Since Withings is Paris based I've got a meeting early this week with them to get some hands-on time, so look for a more detailed post mid-week.  Also neat that about 80% of the video below was shot just down the street from me where I do my weekly 800m and 1600m repeats.
7) Magellan announces Android support for Echo: The current plan is July for Android support on a number of phones that meet certain technical requirements.  You'll remember Echo is their fitness smart watch that requires a phone, but allows individual apps to customize display screens.
8) Android Wear wearables announced: Lots of new smart watches this week announced, including a few aimed at fitness.  For example, you've got the beautiful looking Moto 360 (I remain skeptical on actual delivery timeframe), Samsung's Gear Live (looks just like a hardware re-hash of the Gear2 Neo just rolled out two months ago), and the LG G.  I'll be ordering a few to poke at.
9) Google Fit announced, counters Apple HealthKit: Except, as folks will note – it actually appears to contain far more than Apple has in their HealthKit platform.  Apple's is heavily slanted towards medical metrics (in large part due to initial partners), whereas Google's appears focused a bit more on fitness.  Also of note is that there's some pretty big names on the compatibility chart – including Polar and Adidas.  I've reached out to Polar for clarification, and have a chat with Adidas tomorrow as well.  Perhaps Garmin will join the party?
10) How long is a marathon graphic: Pretty fun look at a bunch of different activities or foods that you would need to do X number of times to hit the same number of calories burned in a marathon. (via TriFuel)
Crowd Funded Projects of Athletic Note:
Most of this content used to be found within the main section, but I figured I'd just call it out up here and make it easy to find. I regularly sift through Kickstarter and Indiegogo (plus a few others on occasion) looking for sports projects.  If you're unfamiliar with projects, read my detailed post on how I decide which projects I personally back.  Note that as always with crowd funded projects, assume the project will be late and will under-deliver on features. Thus far, on the numerous products I've helped 'fund' (except a leather bike handle), that's been the case.
BareBands: Customizable watch bands, by a triathlete.
Sports Technology Software/Firmware Updates This Week:
Each week I quickly highlight some of the new firmware, app, software and website service updates that I see go out. If you're a sports technology company and release an update – shoot me a quick note (just one liners is perfect, or Tweet it at me is even better) and I'll make mention of it here. If I don't know about it, I won't be able to post about it. Sound good?
Site/Firmware Updates:
Adidas miCoach Website Updates: A handful of nice little feature updates there.

Garmin VIRB Edit software update: Added new gauges and templates.
iPhone Apps:
iPad Apps:
Android Apps:
Windows Phone Apps:
(No sports/fitness related app updates this week on my Windows Phone)
—
Thanks for reading all!