Ok, it's not entirely true all this happened this past weekend, but it did all happen in the last 5 days or so.  So, think of it like an extended weekend, or 5 Random Things in 5 days.
1) I rode around Siesta Key a bit
As we left off last weekend pre-giveaway craziness, we were down in Florida visiting family and friends for the past week.  While down there I rented a bike for the week, which astoundingly only came to $50 for the duration.  Crazy.  And, it was even a triathlon bike too.  Well, triathlon bars anyway.  Albeit it looked a bit more 'classic' than most tri bikes you'll find at races these days.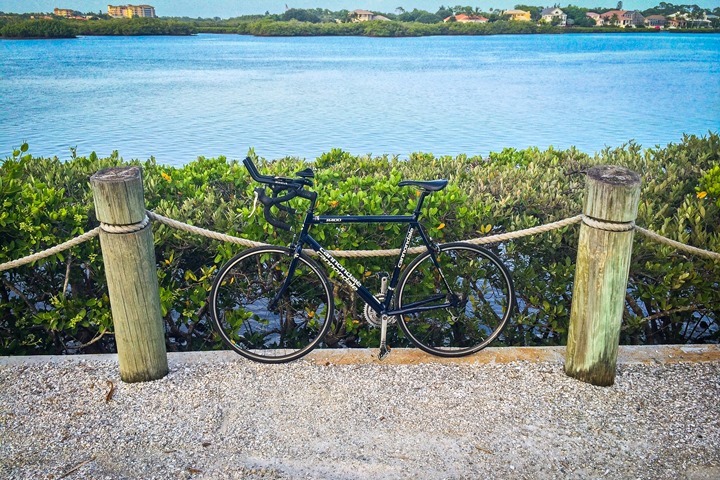 Further, it afforded me lots of space to test lots of things (I like tri bars in that respect).  Plus, like most rentals it was well maintained and shifted cleanly and silently, despite its age.  Like trips in past years we were staying in Siesta Key.  It's actually kinda nice for doing cycling loops because you can do a bit of the UPS 'only right turns' thing to make a fairly quick and traffic free loop out of some of the roads.
But you know what the best part was?  Not having to lug my bike up or down the stairs and into the mini-elevator in our apartment at home.  Instead, just rolled it right into the condo rental at ground level. Perfect.
2)
Went fishing…caught nothing.
In deciding to try my hand at another sport, we went fishing with some friends – about 15 or so miles off the coast.  The goal being to catch fish (preferably of the edible variety).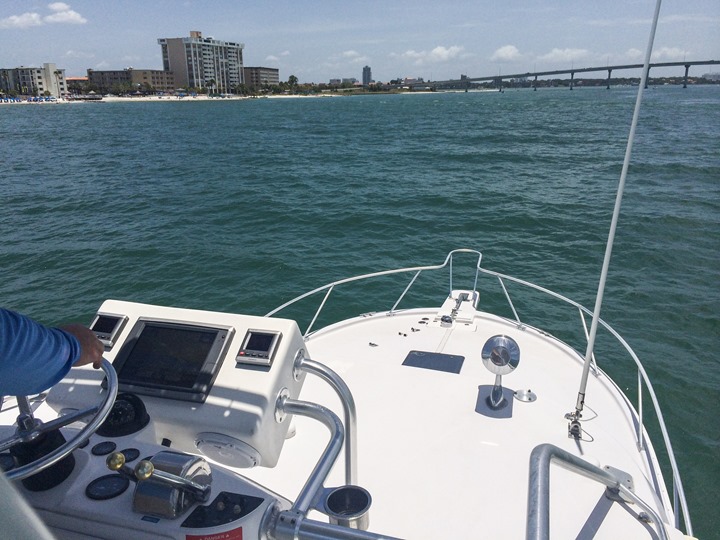 However, luck was not on our side. Not a single edible fish bit.  Though, I did get one small shark on my line before it swam away.  On the bright side, the beer had a bike on it.
And interestingly, the boat had a Garmin system on it.  I thought it was cool that it actually showed you all your previous tracks on the map.  Why can't my Edge 1000 do this (or any Garmin cycling computer)?  That's kinda cool.  It's like having your own Strava Heatmap on the unit itself.  Of course, it'd be even cooler if such a heat map on an Edge unit could be a global heat map as you ride, dynamically pulling from your cell phone.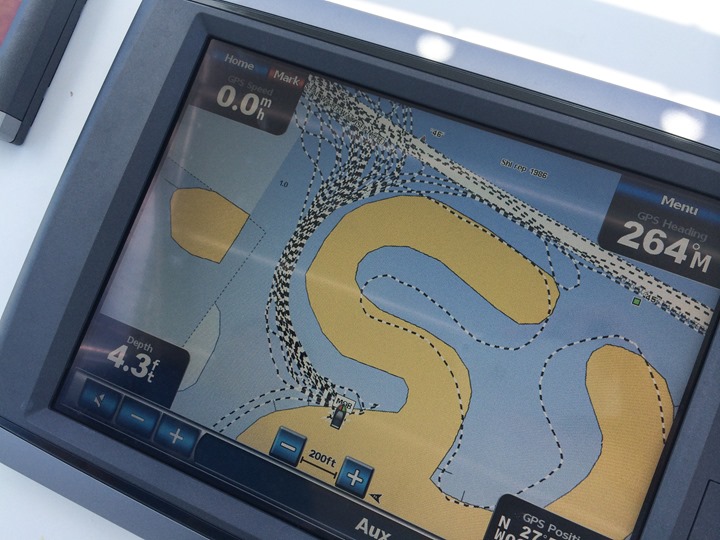 Obviously there's a bit more value in that in fishing and getting back to the same spot (or just marine navigation in general).  Still, I thought it was cool.
3) We got lots of stuff for the shop
As is often the case when we're in the US, we're usually picking up stuff for the CupCakery (or, just for us).  In most cases we're looking for hard to find items in Europe.  Or, we're getting stuff simply because they cost a fraction of what they would in Europe (even with an import duty).
Most of the time The Girl is looking for decorative type pieces.  With the cake and custom order business becoming more and more popular for us, we often rent cake stands with cakes.  Or elaborate cupcake stands for events.  So having a diverse (and plentiful) selection of them available is key.  For these The Girl doesn't turn to some fancy shop, but rather just to our low-cost favorites: HomeGoods, TJ Maxx, and Marshalls.  Oh, and the Dollar Store – which is great for random accessories.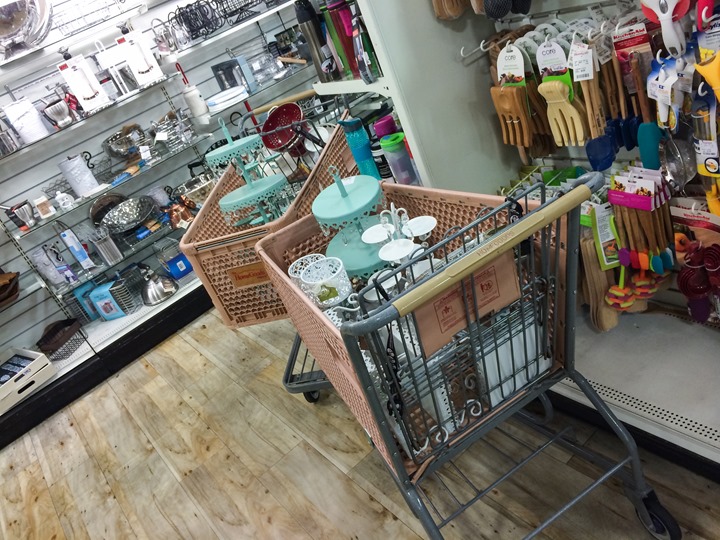 In this case, I accompanied her on her multi-hour and multi-shopping cart trek through each store.  We bounce ideas off of each other, as well as the logistics of trying to bring back various pieces.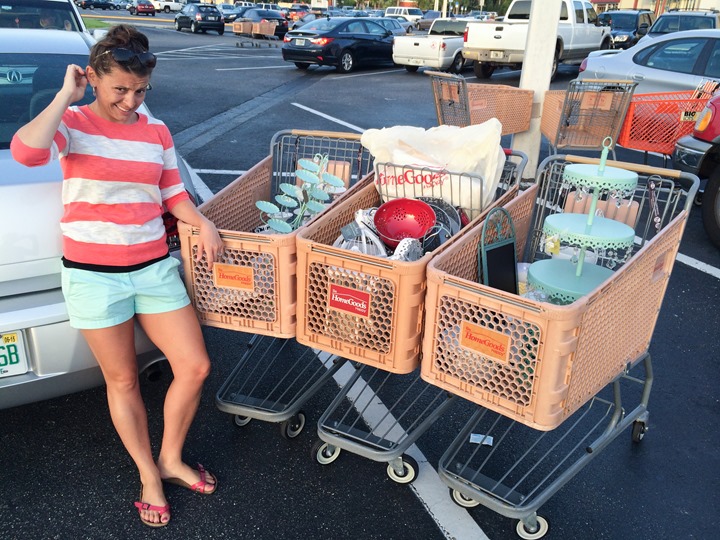 Then, later that night we begin the packing process.  It's basically a giant game of Tetris.  Luckily due to all my flying for work I've got a fairly high frequent flyer status level, so we can each bring back three boxes weighing a fair bit.  By the way, when trying to get goods one-way, never bother with buying a cheap suitcase or duffel bag.  Simply buy a $3 box at Staples/Office Depot and a roll of tape.  Then you don't have to deal with it once you arrive at the destination.  And in most cases they'll protect your goods better anyway.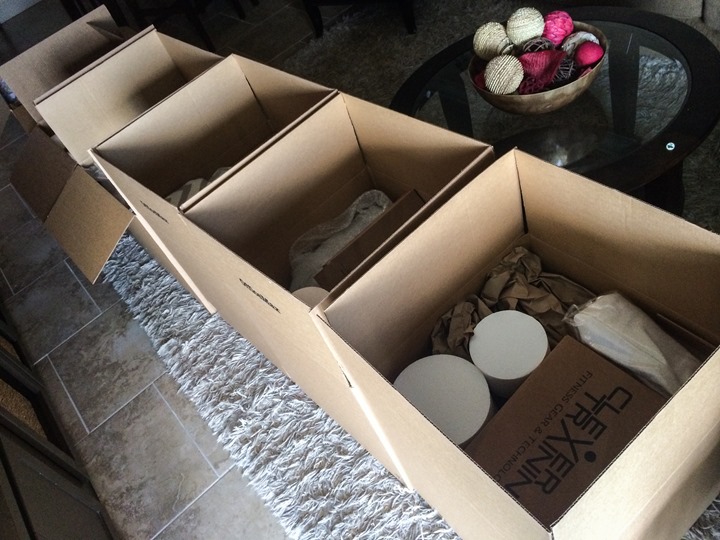 Of course, the trick to this entire system is that much of what we're bringing back is glass or easily breakable, so trying to minimize breakage is key.
4) We flew back from the US
With everything packed up we left the US on Friday and headed on back to France.  On the flight over I watched '3 Days to Kill', which is almost fully based (and shot) in Paris.  Some of our friends were even extras for a day when it was shot last year here.  It was interesting seeing all the local places, and in particular how they'd piece together some of the car scenes.  The montages for example had some awfully funky routing – especially from the airport to the city (even the worst of my Parisian taxi drivers wouldn't take such a looped routing).  Still, fun to see so much of the city.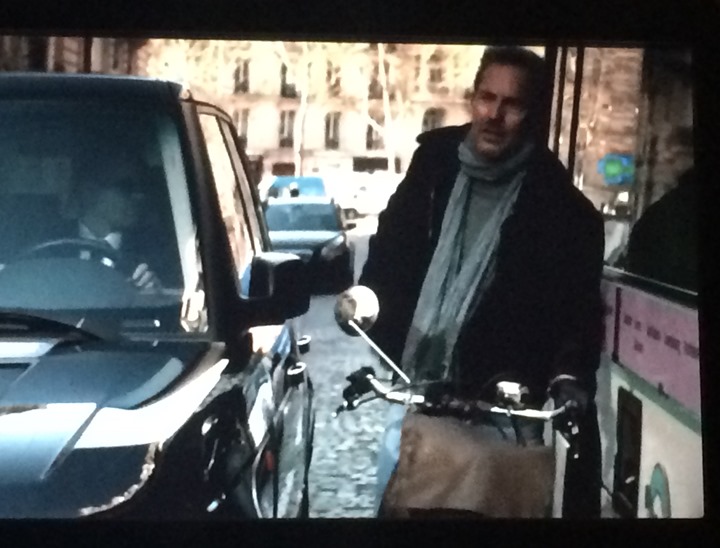 Once we landed I was rather excited that not only did our boxes all arrive – but did so rather quickly.  Sometimes at Charles de Gaulle Airport the boxes are the last to come, and do so via a man with a pushcart.  So you have to wait until he's ready, which is sometimes an hour or more later.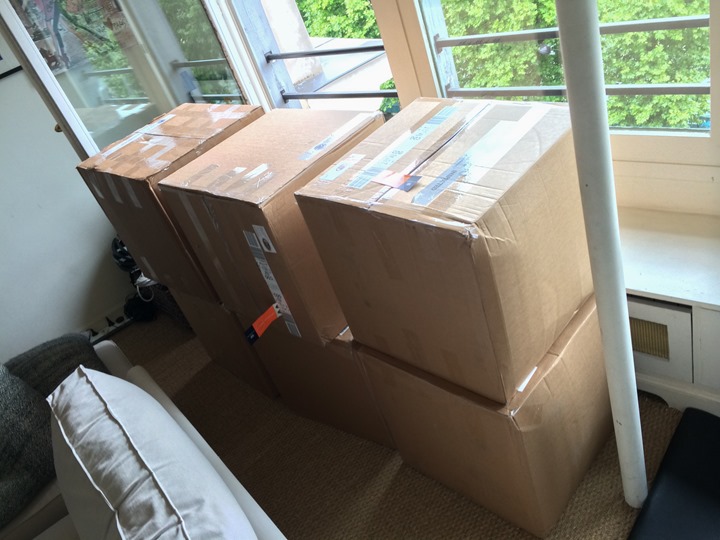 Even better though was that my packing job was quite solid!  Only a single broken cake platter (about $10US).  Given the quantity of awkwardly shaped breakables we packed, that's actually pretty darn good.  One has to remember that TSA often 're-organizes' the box contents along the way, so sometimes even the most optimal packing job gets a bit changed.
5) Went to the Versailles Masquerade ball
Last but not least, later that same evening after lugging our boxes up to our apartment (and flying from the US) we went to the Versailles Masquerade Ball. But, I covered that all here in this post, so swing over to that for all the details.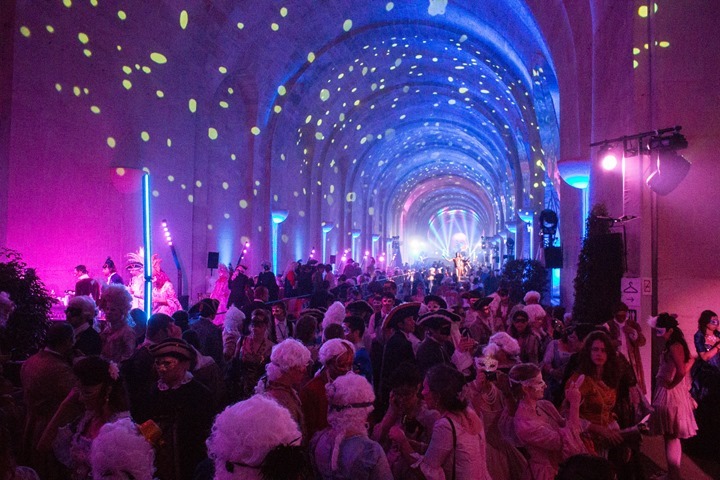 With that – thanks for reading!  Lots of product stuff coming up this week, should be an interesting one!