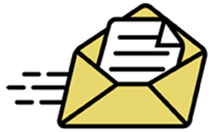 The Week in Review is a collection of both all the goodness I've written during the past week around the internet, as well as a small pile of links I found interesting – generally endurance sports related. I've often wondered what to do with all of the coolness that people write, and while I share a lot of it on Twitter, Facebook, and Google Plus, this is a better forum for sending it on to y'all. Most times these different streams don't overlap, so be on the lookout at all these places for good stuff!
So with that, let's get into the action!
DCRainmaker.com posts this past week:
Here's all the goodness that ended up on the main page of DCRainmaker.com this week.
Sunday: Week in Review–September 16th, 2012
Monday: StageONE $699 ANT+ & Bluetooth Smart crank-based power meter announced
Tuesday: The Belgium Runaround
Wednesday: And thus begins Interbike 2012…
Wednesday: First look at new Wahoo Fitness RFLKT Bluetooth Smart bike computer
Wednesday: Wahoo Fitness announces KICKR trainer pricing/availability
Thursday: An early quick look at the Tacx iPad trainer app
Thursday: A photographic look at the CrossVegas Cyclocross Race 2012
Thursday: 4iiii's debuts Viiiiva Bluetooth Smart and ANT+ Consolidator Heart Rate Strap
Thursday: Hands on with the ICEdot helmet crash notification alerting system
Thursday: Quick FYI- StageONE power meter post updated with answers to a gazillion of your questions
Thursday: First look at the BKOOL ANT+ resistance controlled trainer
Friday: The Interbike 2012 Sports Tech Golden Nuggets (with Polar, Garmin, Timex, TrainingPeaks, Metawatch and more! (Note: answered a ton of your questions on Sunday)
Paris blog posts this past week:
Here's all the Parisian fun we've been having on our Paris sub-blog. This week we look at what happens when everything closes around us:
Thursday: Paris Blog- Bertie's CupCakery Opening in Paris! (Side note, it occurred to me later that you may not understand that Bertie's CupCakery is OUR bakery, not some random one.  Yes, we are opening a cupcake storefront here in Paris.  Soon…very soon.)
To see all previous Paris Blog posts, simply click here.
Stuff that I found interesting around the interwebs:
Here's a not-so-small smattering of all the random things that I stumbled on while doing my civic duty to find the end of the Internet:
1) Interbike – non-tech posts: Swing over to CyclingTips for tons of pretty pictures about everything non-tech.  In their last post, I too played around trying to get the right shot of the Giro trophy…though, the Giro lady they show/noted, was nowhere to be found.  In fact, there was nobody there.
2) The Paul Kimmage fiasco: Yes, cycling politics never ceases to amaze me.  We just don't have this stuff in triathlon.  Go read that post for a general overview of the situation.
3) The fastest bike change you'll ever see in a race: No, really, you need to check this out.  It's unreal.  (via Gerard Vroomen Twitter)
4) Chocolate Bars Fitted with GPS trackers: I'm not sure what to think of this…but, it's certainly unique! (via GPSTracklog)
5) Bia Prototype Video Shown: A short little clip of the innards of the Bia as they show off touch acknowledgement of the display.  Neat to see some of the behind the scenes.
6) Nokia Lumia 920 has Bluetooth 4.0 (and thus Bluetooth Smart compatibility): Sweet to see this phone amongst many new entrants with BTLE support.  Looking forward to picking on up and seeing apps released for it.  Also the 820 as well. (Thanks Cauld for heads up!)
7) First awesome ski film coming out: This one's releasing Oct 20th, and amazingly enough – in Paris.  Woot!  Un-woot though because I have meetings in Barcelona that weekend. No ski film for me. (Thanks to my brother for sending over)
8) Second awesome ski film coming out: This one kicks off its US tour here in about 10 days.  All of the details are at the link above.  Or, you can just be like me and watch the pretty video instead.
9) For the geeks: Programming the Recon Heads Up Display glasses: Cool stuff, but really, for the geeks and coders in the house.  Everyone else will just glaze over.  Enjoy!
10) Magellan (maker of GPS stuff) opens some form of beta program: I'm not clear on what this is for, nor their criteria for entering, nor when it ends.  I just know from their Twitter feed it's for their beta program. That is all.
Sports Technology Software/Firmware Updates This Week:
Each week I quickly highlight some of the new firmware, app, software and website service updates that I see go out. If you're a sports technology company and release an update – shoot me a quick note (just one liners is perfect, or Tweet it at me) and I'll make mention of it here. If I don't know about it, I won't be able to post about it. Sound good?
Garmin releases Basecamp for iPhone, connects to Fenix: You can grab the free (and fairly limited) app at the link above.  Worked well for me.
Garmin updates Fenix, fixes a ton of stuff: You'll definitely want to pickup this update.  I think they fixed more things than Lindsay Lohan gets in trouble for.  That said, still seeing lots of oddities with FIT data on the unit.  In short, the Fenix has the potential to be a good runners watch (even great), but today, if you have a Forerunner, you'll be disappointed as a runner with Fenix.  Potentially occasionally frustrated.  Lots of weird quirks.  Outdoor/hiking first, running second.
TrainerRoad will be releasing Bluetooth 4.0 support on Monday: For Kinetic inRIDE and Wahoo KICKR primarily.  On Friday they'll release their workout creator.
FitBit iPhone app updated: Fixes some crashes and adds iOS6 compatibility.
A whole crapton of other iPhone Apps were updated this week.  Rather than detail each and every one – you can just scroll through the listing below to check them out.  I'm sure there are many more, but these are just the ones I have installed (or people tell me about).
Ok, that's all folks.  Thanks for reading!