While the Interbike show was winding down Friday morning, I was skipping to the airport to make my flight back home.  Just a short jaunt you know, a 3 hour & a 10 hour flight.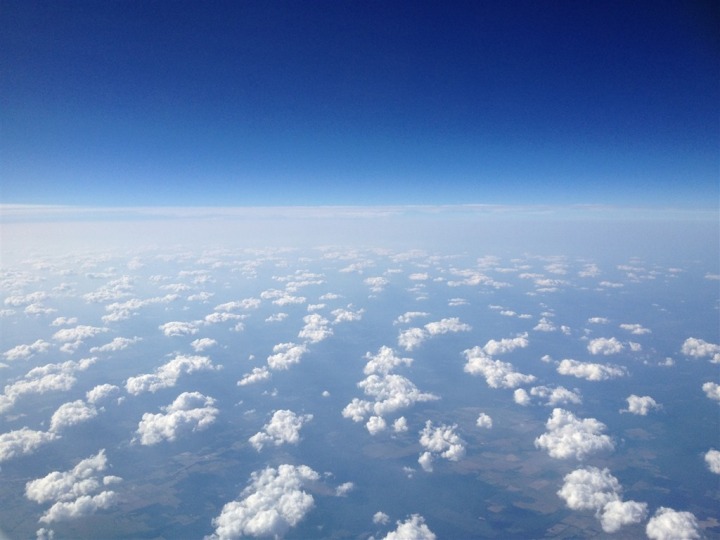 I actually rather like the longer flights.  In this case, I slept 8.5 hours of the 10 hour flight.  An attempt to make up some of the sleep lost while burning the midnight oil at Interbike.  The 3 hour flight was spent writing up Friday's post.
On the plane I carried a host of presents for The Girl, notably, a sign she had made for her cupcakery opening shortly.  This is just a banner for tables and the like at events, and not the real store shop sign she's having made (in Britain actually).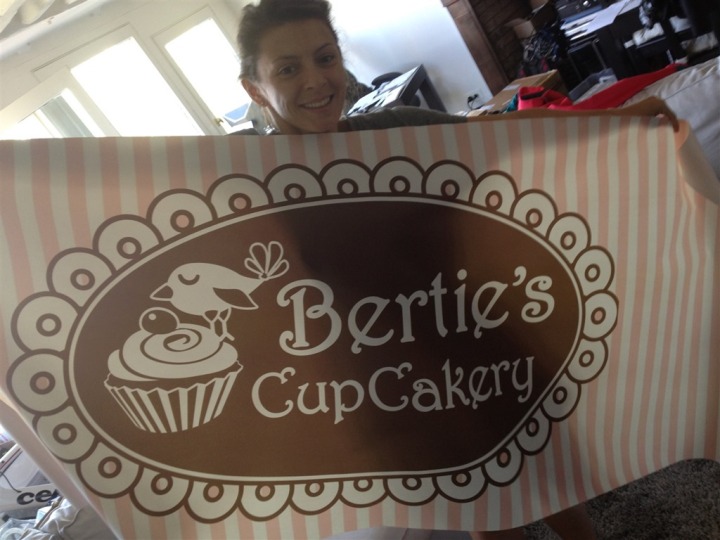 With her presents complete, it was time to open mine.  Mine mostly consisted of a slew of items vendors handed to me at Interbike to try out.  It's far easier to get them to me in person there, than navigate international shipping waters.
For example, the updated Power2Max power meter.  This addresses power drift issues and also adds a faux left/right balance measurement.  Faux in that it's calculated/assumed, like the Quarq Cinqo does as well, as it doesn't measure each leg independently.  That said, most folks buying the Power2Max are doing so for the lower price point, so I'm interested in seeing if this updated unit with temperature compensation addresses those problems.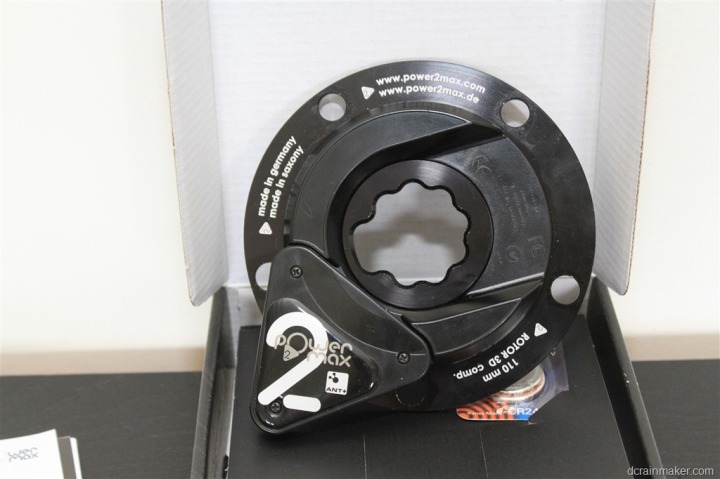 Regrettably, my vice grip wasn't big enough (to remove the old unit off of the crank per their instructions).  And here in Paris, everything is closed on Sunday morning, so I have to go back and get a bigger vice grip Monday at the hardware store.
Next up, the Garmin Fenix temperature sensor – Tempe.  This $30 little footpod sized unit measures temperature away from your body.  Of course, I'm not convinced that the shoe is the best place to do it, but since it can clip on anywhere (back of backpack being an example) – you could remedy this other ways.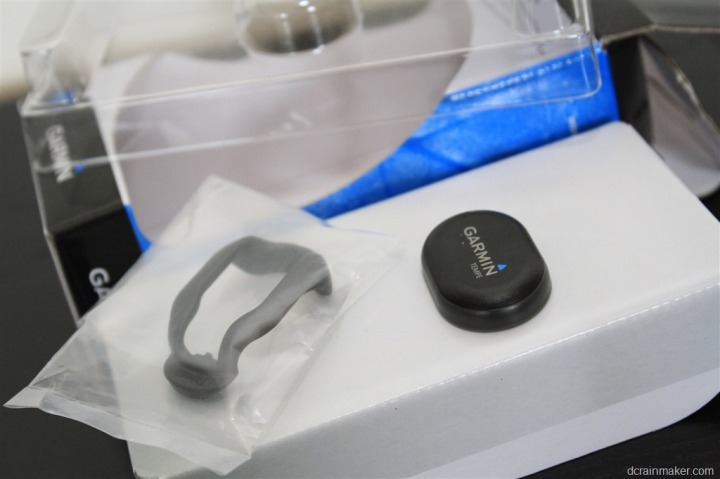 On tonight's run, I placed the Tempe on my shoe.  Interestingly, you can see where the temperature drops at the 8PM spot, which is exactly when it started to rain buckets, monkeys and elephants.  You can see it's definitely better with changes in temperature than the internal temp sensors tend to be (which are very slow and look like big blocks, compared to the constantly changing below).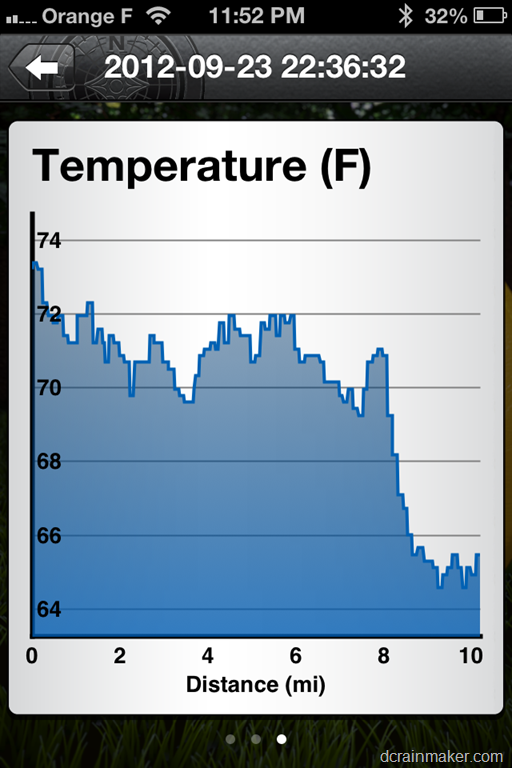 Next up, another Garmin item – a pair of blue and green FR910XT wristbands.  These are not of the quick-release variety, but just standard FR910XT straps.  They'll be available in about two weeks.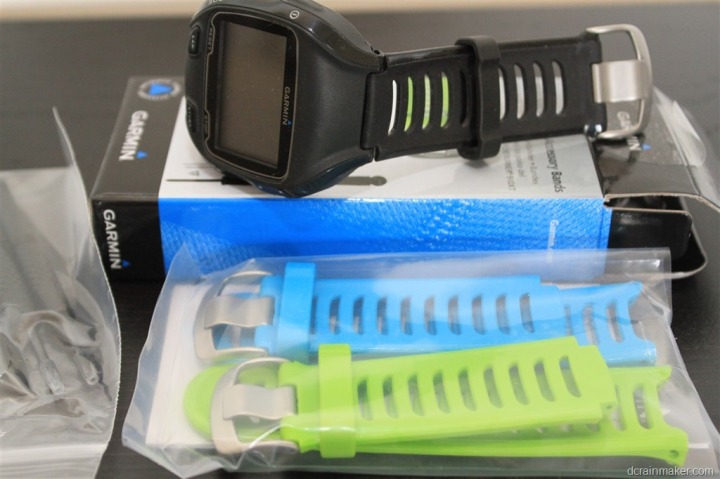 I stuck on the green one, for your viewing pleasure.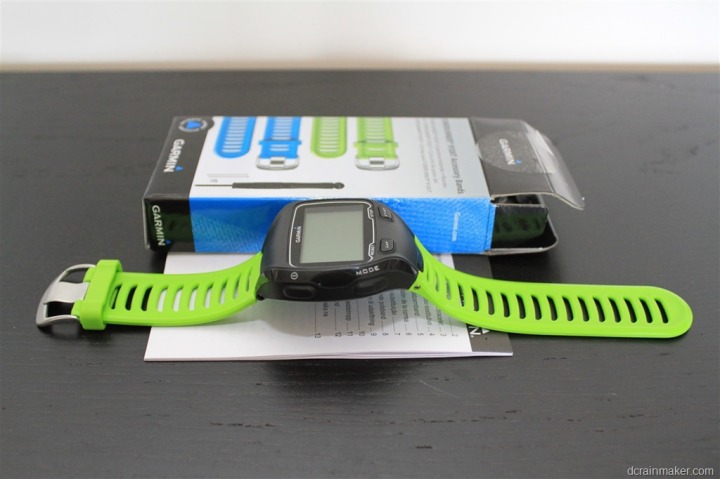 Speaking of brightly colored objects, up next is a decibel meter.  Yup, this little baby (actually, it's rather larger, really large in fact) will allow me to tell you exactly how loud each of the trainers I'm including in the roundup is.
I'm working on defining a test to show off loudness at different levels.  I'm thinking about a 60-90 second plan with video showing the decibel meter and the speed.  Additionally, at 2-3 speed levels (i.e. 15MPH, 20MPH and 30MPH) – since on almost all trainers I have, speed is the primary factor in noise.  Again, current/rough thought.  Feedback appreciated.  Also, I've already been told I should set this for 'Slow' setting and 'A-weighting'.  Noted.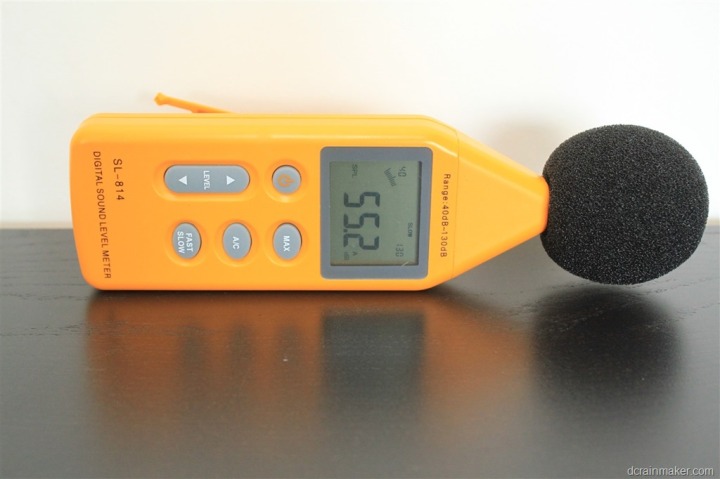 Last but not least is this muscle oxygen monitor from MOXY.  It's a prototype, and still not final.  Like early beta.  They've been trying to get a test unit to me for months, but it's strangely been stuck in French customers since August.  Go figure.
At any rate, it monitors the oxygen levels within your muscles, and is worn on your thigh.  It's a bit bulky at present, and not even for sale.  Mostly within the realm of scientific and academic testing to see how the data could be used.  We did some test runs while at Interbike so I knew how to use it, and now I'm ready to start playing with it and gathering data.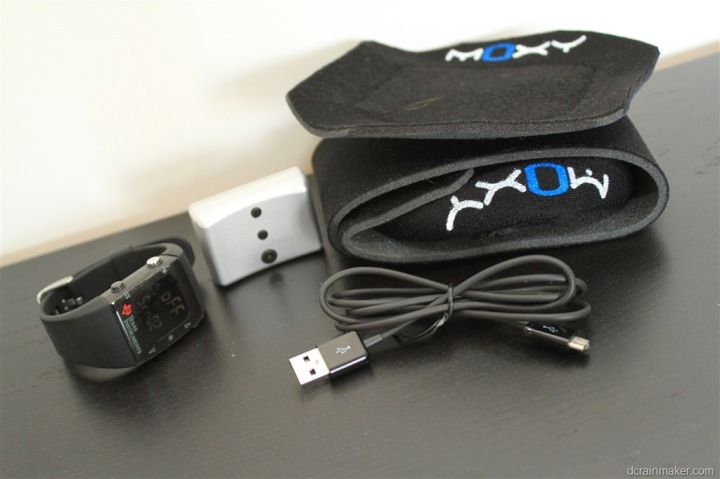 With my unpacking complete, we took a minor diversion and went over to some friends house in Paris.  In what I believe to be our first non-airport outing via taxi – we delivered cupcakes to them.  We didn't have a good way to do it on our bikes without them becoming a giant house of cupcake frosting.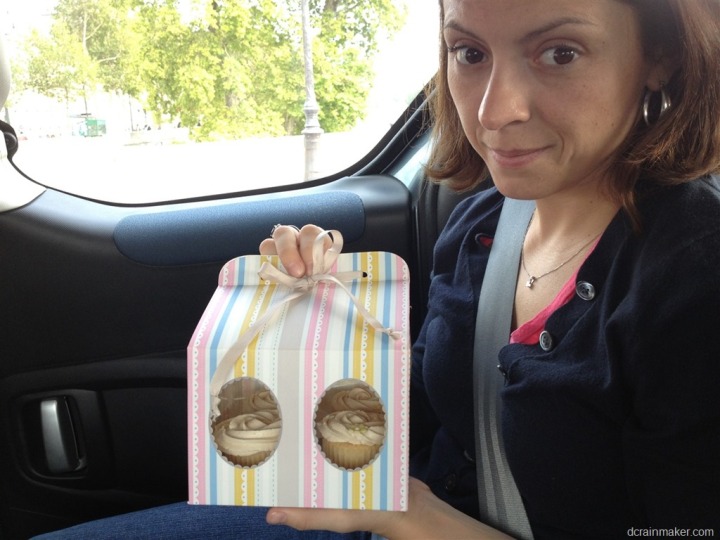 While up in that area, we checked out a antiques market.  The Girl was looking for some new door handles for her shop.  Door-handles found, but the correct compatibility was not.  But, did you need a key?  Plenty below.
After our visit with friends, we rode the bikes back and got ready to head out for a run.  It would be a nice evening run with The Girl on her 90 minute long run.  This would also give me a chance to test out the Tempe sensor footpod, seen to the right below.  The other footpod (standard ANT+ running speed/cadence footpod) on the left shoe, wasn't in use this time.  Regrettably for reasons I can't comprehend, ultra-running focused Fenix doesn't support the running footpod.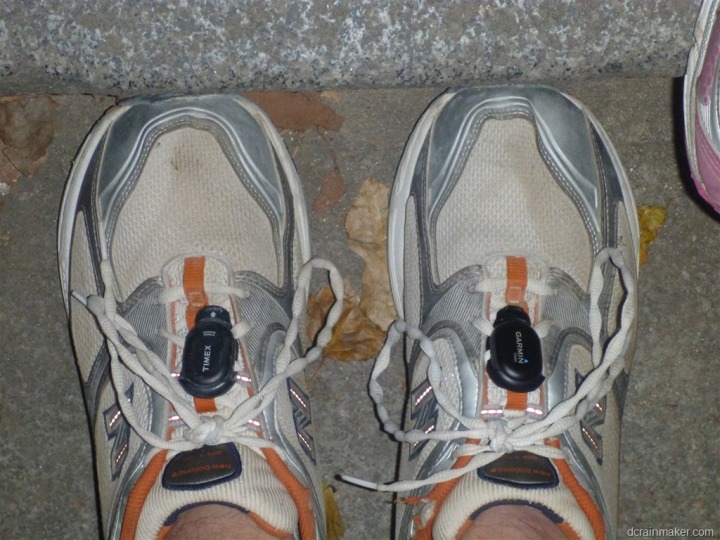 The run started out great – nice calm, and rather warm and humid actually, evening run in Paris:
We were mostly just exploring.  We didn't really have a set route, but rather were trying to piece together some known locations with a lot of unknown territory.  It mostly worked.
But around 8 miles, the weather gods decided that we'd had too much nice weather.  And they dumped on us.  First a sprinkle, then a gentle rain, then just outright downpour: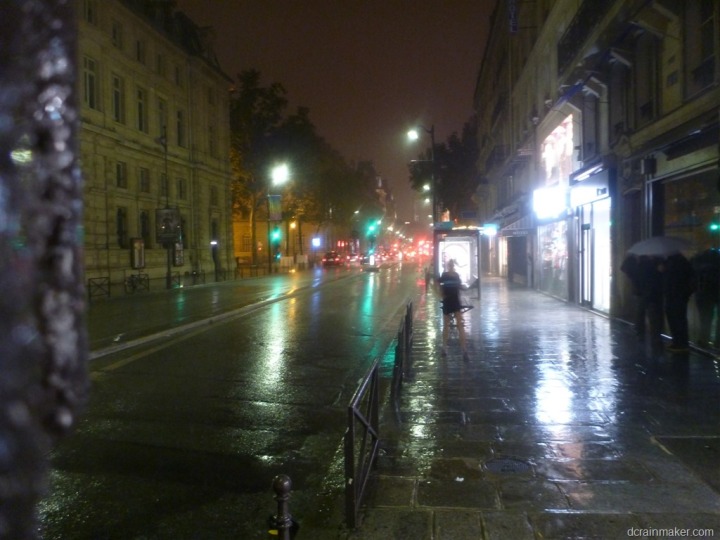 Later on, it lightened up a bit – though the rain still continued throughout the night.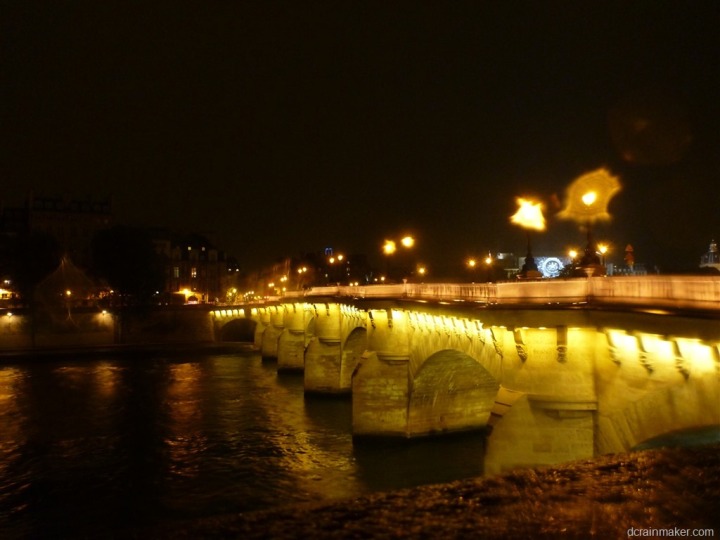 When all was said and done, we had a nice 10.5 miler on the books.  A good easy run pace.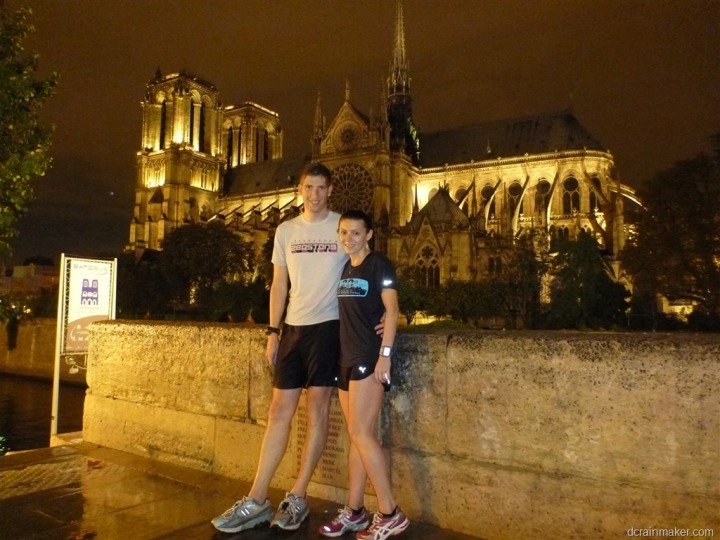 I used the new Fenix app to download the data.  The app connects to the phone via Bluetooth Smart, and then allows you to view your route.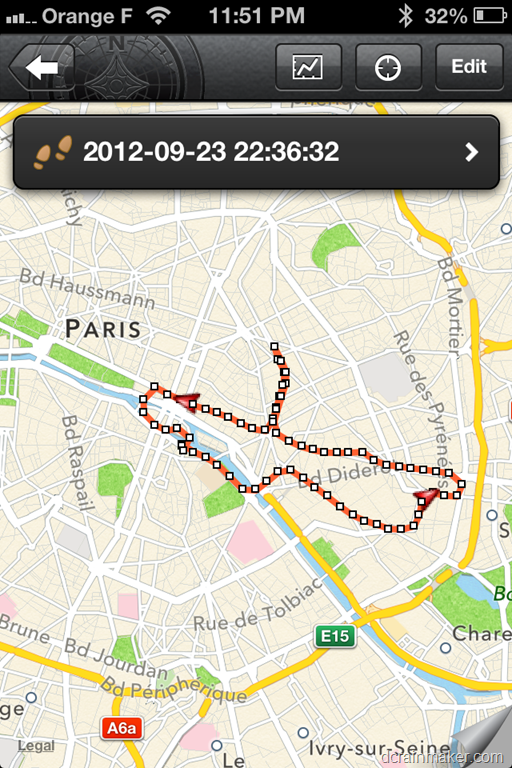 Which, is unfortunately all the app does (no pushing to Garmin Connect or anything else).  But, it's a start, and more importantly – it's sweet to see this sort of functionality growing on the Garmin lineup.
With that, the end to our weekend.  It's a really busy week ahead, with me heading out mid-week to the mountains of Alberta, Canada to present at the ANT+ Symposium.  Oh, and run with Simon Whitfield.  You know…just another week. 😉
Thanks for reading all!