Since this is a Paris life post I thought it was important to give everyone the fantastic news of how Paris life for us as we know it is about to change!  This is because Bertie's CupCakery is now officially a registered business here in Paris, France.
Things have been in the works now for a little while, but we wanted to keep it under wraps until we knew for sure all of the nitty gritty legal stuff was out of the way.  If you want to know more details on the shop, grand opening dates, or even just upcoming flavors be sure to head over to the new website and sign up for the newsletter!
For now, since I already have your attention, I'll give you a sneak peek of the street view of the shop and some sketches I drew up for the interior designer/architect.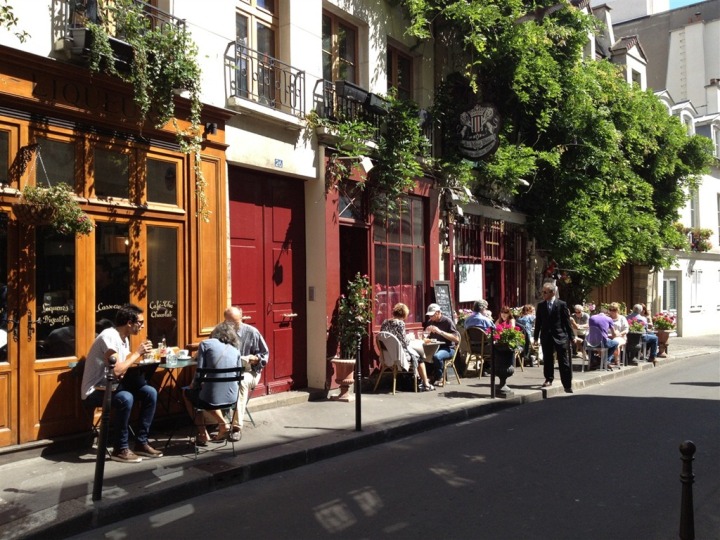 This is just the street view, Bertie's is the little red shop there in the middle (taken before construction started). If you want to know the street address you can find it here.
These are my "ideas" drawings to help communicate to designers, carpenters and construction crews what I am looking for in some of the aspects of the shop.  This helps to transcend some of the language barriers.  Below is the main cupcake display stand as folks enter the CupCakery.
And here's what it would look like from behind the stand – looking out towards the street.  Yup, those be centimeters you see there – we've cutover from Americana measurements into the land of metric.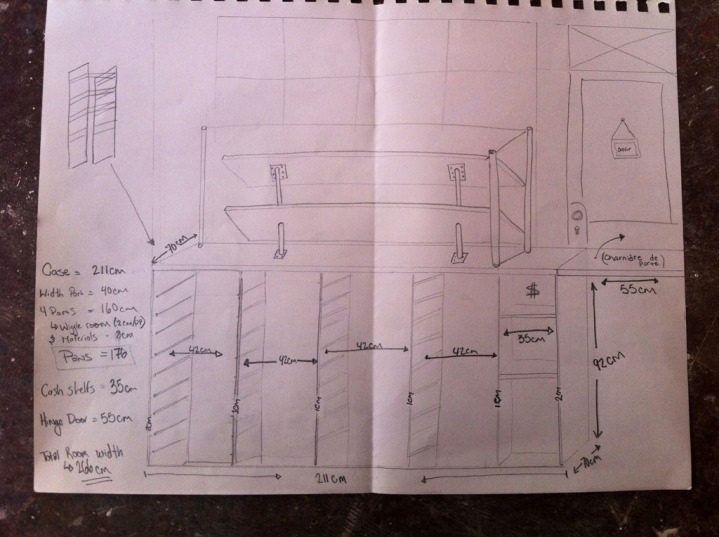 I am sure this hasn't painted the clearest picture for you, but I've been picturing this I my head for years!  So have no worries, this is going to be one classy cupcake boutique!
I hope you are excited as well are, live is about to take on a whole new meaning!
Bon appétit!