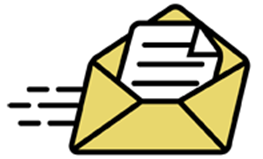 The Week in Review is a collection of both all the goodness I've written during the past week around the internet, as well as a small pile of links I found interesting – generally endurance sports related. I've often wondered what to do with all of the coolness that people write, and while I share a lot of it on Twitter, Facebook, and Google Plus, this is a better forum for sending it on to y'all. Most times these different streams don't overlap, so be on the lookout at all these places for good stuff!
So with that, let's get into the action!
DCRainmaker.com posts this past week:
Here's all the goodness that ended up on the main page of DCRainmaker.com this week.
Sunday: Week in Review–September 9th, 2012
Monday: Norway in a Nutshell
Wednesday: The Swim It In-Depth Review
Thursday: The Girl's 2012 swim/bike/run gear I use list
Friday: Coolness- Me and Simon Whitfield presenting at ANT+ Symposium
Paris blog posts this past week:
Here's all the Parisian fun we've been having on our Paris sub-blog. This week we look at what happens when everything closes around us:
Saturday: Paris Blog: Going to the farm and picking fresh produce!
To see all previous Paris Blog posts, simply click here.
Stuff that I found interesting around the interwebs:
Here's a not-so-small smattering of all the random things that I stumbled on while doing my civic duty to find the end of the Internet:
1) New helmet sensor/dot/sticker thing detects bike crash, calls family/friends: I'm looking forward to getting some hands-on time with this device this week at Interbike.
2) Joe Friel has a new book out about power meters: This book isn't designed to replace the book by Dr. Coggan, but rather fill the gap towards the newer power meter user.  Note that Joe Friel is the guy behind the Triathletes Training Bible, amongst other books.
3) Flags on the WashDC 14th street bridge bike path for 9/11 victims: Earlier this past week, flags with names were placed along the bike path in DC for each of the 9/11 victims.
4) An interview with the age grouper that had the fastest women's time at Ironman Canada: You probably saw the story a few weeks ago about the age grouper that bested the pro women's time.  Here's a good interview with her.
5) Head of UK Olympic Athletics program quits, didn't get enough medals: Interesting perspective on things.  Worth a quick read.
6) How to install [a Crankset] series from Slowtwitch.  This follows the how to install a bottom bracket post.  I'm excited to see these type of posts, as I think they are definitely pretty useful for a number of folks.  You know, like me…who has to uninstall a crankset tonight.
7) A photo of an early CycleOps Joule GPS unit: Here's a look at one of the conceptual designs that the early Joule GPS units looked liked.
8) 1,000 Kilometer bike race video.  It's cool, and inspirational, and well shot.  But yet still not enough to make me want to ride my bike 1,000 kilometers at once.  For those that do desire spending that much time attached to your saddle, here's more info on the race. (via Luc)
9) Go big or go home.  A look at a proposed ski jump.  This crazy but awesome looking one is planned for Serbia. (via Recon Instruments)
10) Team Garmin Mechanics Time Lapse: A cool sub-60 second video showing the Team Garmin mechanics flying through bike fixes.
Team Garmin Mechanics Timelapse
11) A look at US bike supplies, via infographic (PDF).  A cool map breakdown of US bike supplies.  By Toby Shingleton.
12) USADA shows up at mountain bike race to do doping tests…cops get called: Definitively spend a couple minutes to read both of these scanned police reports.  Pretty funny stuff.  Note, click on the image to zoom.
13) Artsy and trippy tree video, potential use in sports videos?  Check out the video on that page, as well as the authors comments.  Indeed, some cool uses potentially there – especially in mountain bike videos probably.
14) Man rides Capital Bikeshare bike during Nation's Triathlon: This is the interview afterwards about it.  Pretty funny stuff.
15) The Paul Ryan Marathon Time Calculator: Regardless of political party associations, I thought this calculator was pretty funny.  It says with my actual time, I've got a 2:06 marathon time – just three minutes from a world record!
16) 12-year old wins Xterra race.  Seriously.  Not entirely sure what to think about this (on multiple levels).  I'll just leave it for your consideration.  Be sure to read the entire article.
Sports Technology Software/Firmware Updates This Week:
Each week I quickly highlight some of the new firmware, app, software and website service updates that I see go out. If you're a sports technology company and release an update – shoot me a quick note (just one liners is perfect, or Tweet it at me) and I'll make mention of it here. If I don't know about it, I won't be able to post about it. Sound good?
Garmin FR910XT gets update, fixes course issues, amongst other things.  Swing on over to update your unit.  This was about two weeks ago, but I forgot to post on it in the business of Eurobike.

Timex Run Trainer gets firmware update, adds lap distance and lap pace, as well as auto-off option.  Very nice to see these key fields added.

Rubitrack (Mac app) announces massive software update.  I've been meaning to review this Mac-specific app for some time.  Definitely worth checking out after their big update.  the list of new features would take you a few solid minutes to read.

Runkeeper gets updated, training plans now free, changes in history.

Digifit adds Bluetooth Low Energy sensor support, minor other fixes.

iBike gets minor software update to address bugs and add battery swapping support.

LogYourRun gets bike update, including iOS6 support.

GPSBabel adds support for Motoactv, enhancements for Garmin FIT files, and more.

 
That's all folks, thanks for reading!