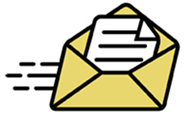 The Week in Review is a collection of both all the goodness I've written during the past week around the internet, as well as a small pile of links I found interesting – generally endurance sports related. I've often wondered what to do with all of the coolness that people write, and while I share a lot of it on Twitter, Facebook, and Google Plus, this is a better forum for sending it on to y'all. Most times these different streams don't overlap, so be on the lookout at all these places for good stuff!
So with that, let's get into the action!
DCRainmaker.com posts this past week:
Here's all the goodness that ended up on the main page of DCRainmaker.com this week.
Monday Morning: Eurobike Sports Technology Things That Didn't Fit- Part I
Monday Evening: Eurobike Sports Technology Things That Didn't Fit- Part II
Tuesday Morning: The fun side of Eurobike- Day 2 in photos
Tuesday Evening: Our wanderings through the French countryside
Wednesday: The 2012 Swim/Bike/Run gear I use list
Thursday: A Norwegian Runaround
Friday: Size matters- Time for a bigger piece of wood

Stuff that I found interesting around the interwebs:
Here's a not-so-small smattering of all the random things that I stumbled on while doing my civic duty to find the end of the Internet:
1) Well, that's one way to out dopers: I like Vaughters (head of the Team Garmin pro cycling team) – I think that overall he's doing things to clean up the sport.  But, I'd love to know whether he gave any advance notice to his team members that he just ousted for doping.  Good piece to read.  I think this may be the legit start of an avalanche of things that can finally fix doping in cycling.
2) Velocomputer jumps onto Kickstarter: I talked with these guys last week at Eurobike, and turns out this week they're on Kickstarter.  Kinda surprised me.  I'm not convinced $100K is a reasonable goal.
3) New chip can detect which stair in a building you're on: And with that, maybe we'll finally get some accuracy elevation data from a watch company one day.
4) Want to be a bike babe/dude at Interbike?  The TrainerRoad guys are looking for a few cyclists to sit on a bike and pedal all day long at Interbike in Vegas, which starts in about 10 days.  You get free access to the show and the chance to get more beta testing hours on the Wahoo KICKR trainer than me.
5) Interview from Slowtwitch with Dr. Lim: He's always great resource to listen to for endurance athletes, and one that really pays attention to the emerging trends in technology (like sleep monitoring).  Good post.
6) RunKeeper adds running training plans: I think we'll start to see this becoming more and more common with tech companies.  And the kicker is, it's actually rather easy.  Find someone that's already written a book about it, offer them a bit  of cash, work complete.  Or, just find a coach to write these plans.  Small effort, big benefit.
7) Tourist in Iceland reported missing, finds herself: For the record, this was not me.  First off, I wasn't in Iceland, and secondly, I'm not a she.  Well, not anymore anyway.
8) Triathlon set to become a NCAA sport?  If things go as planned, it might be.  Here's the details on the proposal being put forward.
9) Are you a triathlon/sports blogger? Here's some tips: I've long thought about writing up tips for triathlete bloggers, but Fat Cyclist via Triathlete Magazine put together something instead.  A good quick read.
10) Ironman Louisville Recap Video: This is pretty long – and fairly impressive actually.  Worth a watch, even if for part of it.
Ironman Louisville Recap Video
Sports Technology Software/Firmware Updates This Week:
Each week I quickly highlight some of the new firmware, app, software and website service updates that I see go out. If you're a sports technology company and release an update – shoot me a quick note (just one liners is perfect, or Tweet it at me) and I'll make mention of it here. If I don't know about it, I won't be able to post about it. Sound good?
Withings WiFi Scale App gets a basic update:

Digifit adds support for new Wahoo BlueSC sensor, as well as integration with a few partners:

Quarq's power meter app – Qalvin – got a substantial makeover with a ton of new updates/features/fixes.  Interestingly, phasing out of the name 'Cinqo' – likely due to the SRAM ownership.

And RunKeeper added new training plans, as noted above – plus a bit of support for iOS6, which will likely be finalized next week together with the new iPhone.
Thanks all for reading! Have a great weekend ahead!