As some long time readers may remember, back a while ago I stumbled upon a little snafu where the US Government (in particular, the Social Security Administration) thought I was female. It all bubbled to the surface two summers ago when my employer sent me an e-mail letting me know what there was a 'gender mismatch' based on reporting data with my SSA information when they prepaid my taxes. This resulted in me calling the SSA (Social Security Administration) to see what I could do to have it fixed. They said in short I had to go to a local office and submit 'evidence' of my malemenship.
Because I'm really on top of things I may have procrastinated a bit…and now it's almost two years later.
Unfortunately, during the past 26 years as a girl, I can't say I've taken advantage of the benefits. I haven't been able to frequent the female shower rooms, nor have I been able to race in the female age classes. Had I been seen by the rest of society as female, I'd have qualified for USAT Elite Status this past year. Further, even running in a skirt didn't seem to help solidify my female citizen status. Finally, this also begs the question – if I'm a girl, and 'The Girl' is most definitely a girl…does that makes this a girl-girl relationship? Just wondering…cause..(as my co-worker said)…that's kinda hot!
So that all brings me to today…when I finally got around to visiting the local social security office during lunch to try and change my state of my…umm…state.
First up, I had my little completed form with all my updated information. Of course, there isn't really a box that says what I want to change, so I just fill it out hoping I can explain it.

Along the way I notice some text that talks about evidence, but it doesn't really clarify what it means.

Which, begs the question – what exactly do I put in this box. I mean, normally you might put in a finger-print or some photo ID. But..uhh..I'm not sure if they want that kinda print or 'photo-id'. That'd be awkward for all involved.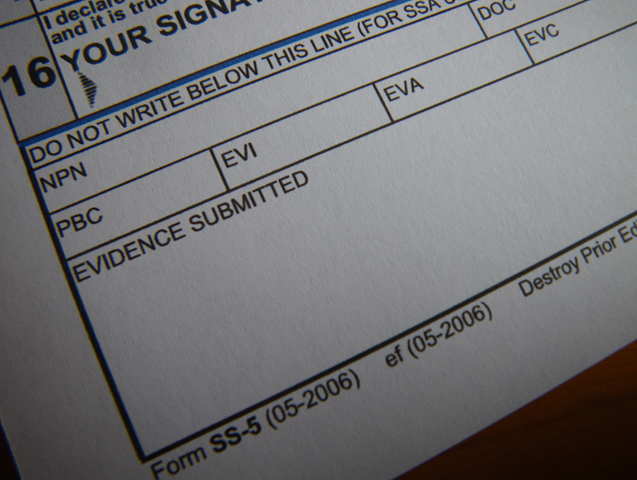 I also take along my original official county birth certificate card with fancy seal – which shows me listed as male shortly after I was born (thus vindicating my parents of any wrong-doing, a source of much teasing lately).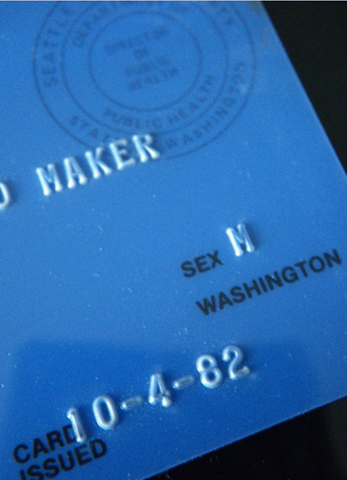 So, armed with that, a license, and a slew of other government ID's, I head on into the office and prepare to defend my case – however that might go down.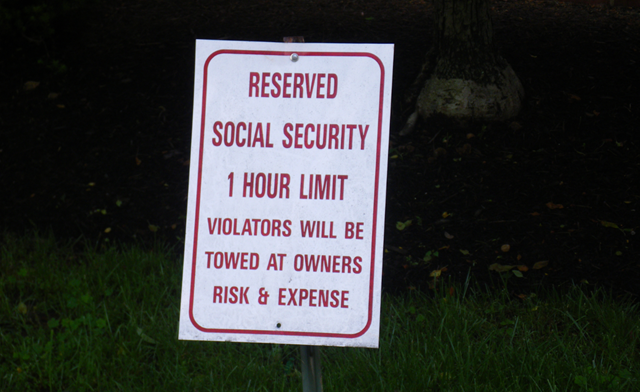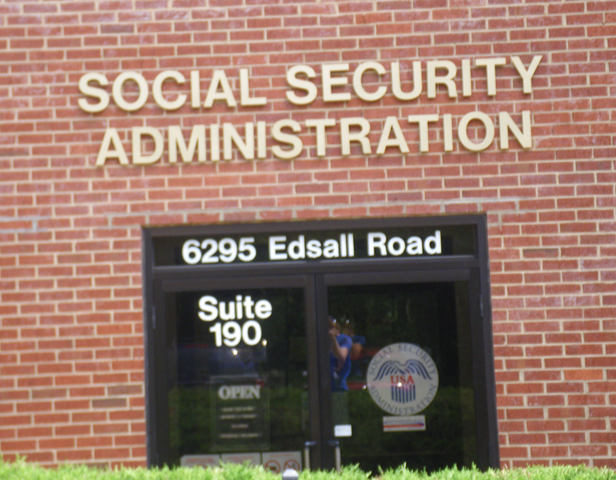 (Note that my car is parked in a '1-hour for SSA' spot per the picture above)
Of course, for some odd reason you can't use any electronic devices in the office – so no pics in in the office. But the first thing I notice is a BIG ASS PILE OF PEOPLE inside. I get a number…and proceed to wait some 90 minutes. Sweet!
After 90 minutes I get to speak to a dude. Now, for the purposes of keeping this as short as possible, I'm going to streamline this whole thing a LOT. The real first interaction took over 30 minutes of back and forth.
Dude #1 Interaction-
Me: Hi, I've got a little issue…I'm apparently listed as female with you folks, and I'm…well..not female. Can we get this somehow fixed?

Dude: Hmm..hummm…hmmm…ID..hmm…more hmm…other ID…birth certificate…more hmmm…huuuh.

Me (standing there in awkward silence for a while): So…does this sorta thing happen often?

Dude: No.

(More minutes tick by)

Dude: Sir, I can't change it. You need a copy of your birth certificate that shows both of your parents listed…(Then pulls out paperwork that basically has me re-filing to be reborn as a new person). You'll need to get a copy of that, and then fill out this paperwork and then come back in again with all your ID's.

Me: (Stunned). Umm, I just wanna be male, that's it – I don't want to be reborn.

Dude: Sorry, I can't help you. Good day.
So, with that, I head on home. I then call up the SSA again and basically say "WTF".
SSA Call Interaction-
Me: WTF

Them: WTF

Me: Help

Them: Talk to a supervisor at the office, dude #1 was waaaay wrong on so many things. Bye!
So…I drive back again and that leads to (again)…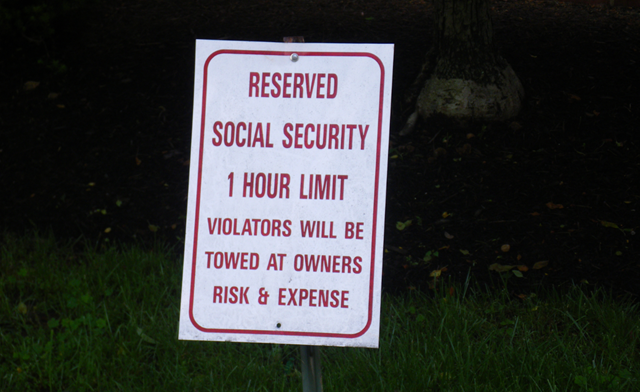 Dude #2 Interaction (new dude)-
Me: (Explain my problemo, my previous 2-hour ordeal, phone call, and lay out even more government documents on his desk).

Dude: (He then prints out my record where it shows that I'm listed as female.) Ok, let me talk to someone else. (He goes away and I hear a threesome conversation over the wall with lots of confusion). "Male but female", "Female but Male here, and female listed here", "I don't think we can", "I think we can", "Male", "Female". (Dude eventually returns after much bickering).

Me: So…all good? And can I have a copy of that paper there showing me as female.

Him: No, you can't have that. And yes, we can change it.

Me: Why can't I have it – I was told I could get a copy of my record from my phone call, and I even have a printout from the site saying I can have a copy of my record.

Him: We can't give it to you.

Me: OK, it's my record – I really actually want a copy of it – can you ask a supervisor?

Him: (Ignores my question and officially changes me to Male, printing off a new sheet showing me as male that I have to sign)

Me: (Signs new sheet) Can I have a copy of that sheet too? (the one now showing me as male)

Him: No, I can't give you that either.

Me: Um, I really want these sheets – can you please ask your supervisor?

Him: (Grudgingly) Let me find out. (Walks away)

Supervisor: Hi, you can't have a copy of that record, as it would be a [and I quote] "security problem".

Me: (Stunned – the sheet only has five pieces of info on it: Name, Birthdate, Parents, SS#, City Born…and sex). How is it a security problem?

Supervisor: I'm sorry, goodbye and have a good weekend (and basically pushes me out the door).
So, the good news is that I'm OFFICIALLY A MALE! The bad news is that despite my best efforts, I don't have a copy in my hands (yet or perhaps ever) showing that I'm either a male or a female. 🙁
Oh, and no further evidence was required for that little box. 🙂
Have a good weekend all!