Yesterday was the Celtic Solstice 5-Miler held in Baltimore.  A small group of us went up the night before and had a big ol' slumber party.  Well, as exciting a slumber party can be when you're a bunch of runners heading out the door at 6:45AM to run…and you're up till 1AM putting the finishing touches on a bunch of kilts.
(Well actually…my role in the kilt creation was functionally quite minimal.  The girl did all the complex stuff and made them from scratch.  I simply folded and then ironed flat the pleats as they came off the assembly line.  However I did have a pretty significant model role, where I basically stood there trying them on while she hemmed and hawed.)
Anyway… both the girl and I had extra mileage to get done pre-run, so we were out there pretty early making random loops in the park.  We met up with the rest of the group shortly before the race to get the kilts all fitted and ensure we were correctly matching on other accessories.
I did notice these porta-potties.  Purple?  Like a purple people eater.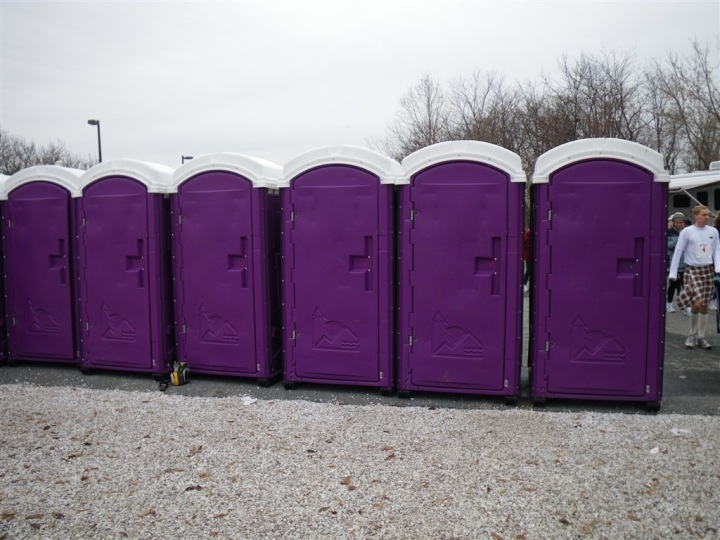 The race started off uphill on what could only be considered the most 'creative' (aka whacky) course I've ever seen: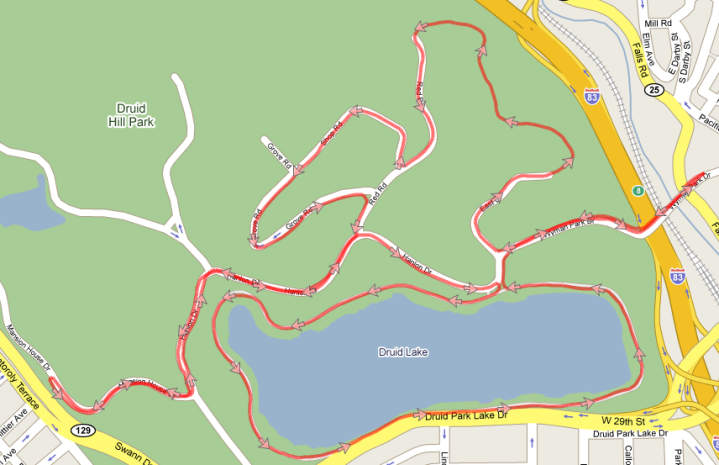 Almost all my in-race pictures came out super fuzzy, like this one: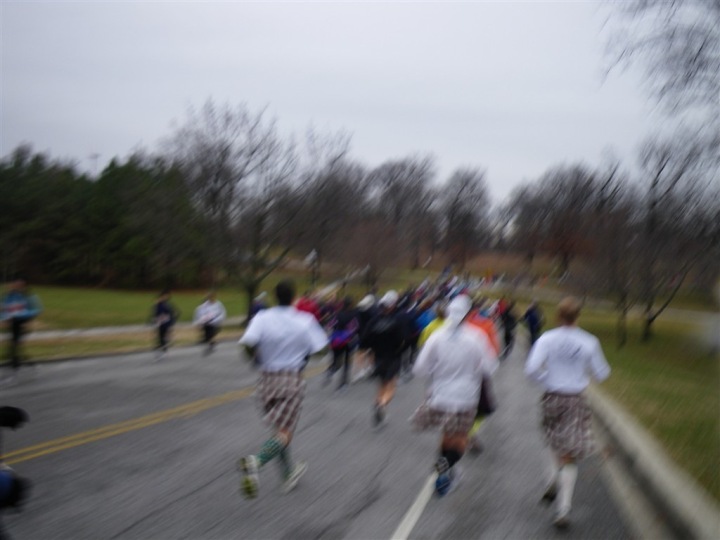 And no, it wasn't because we were going fast.  We just ran it for fun – and at times a pace of 11/min/mile.  Although, we did add some fun pickups in here and there (pickups are quick semi-sprints).
Here's a few more photos en-route: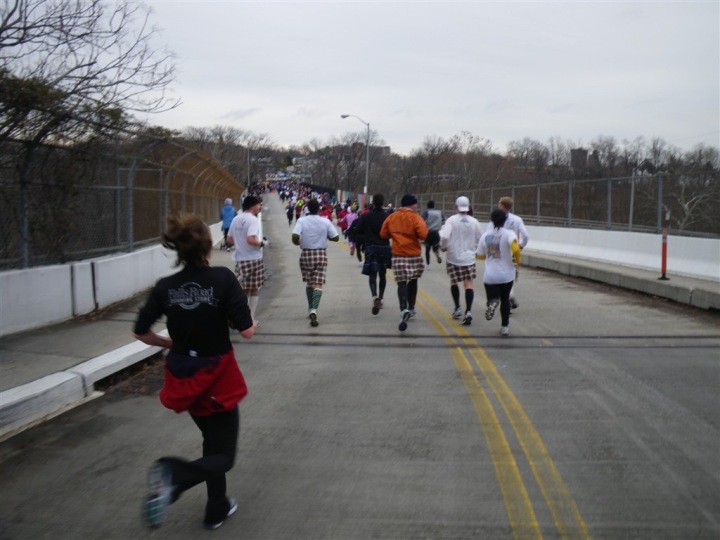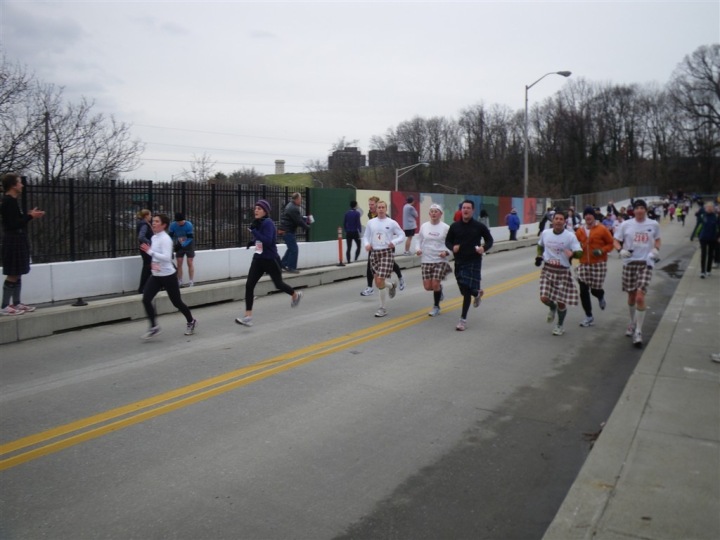 And finally…the group shot.  Note the t-shirts we're wearing (you may have to zoom in to see the text).  Well, one person's wearing a Team Failboat shirt…because…it just seemed appropriate given he didn't have the correct shirt.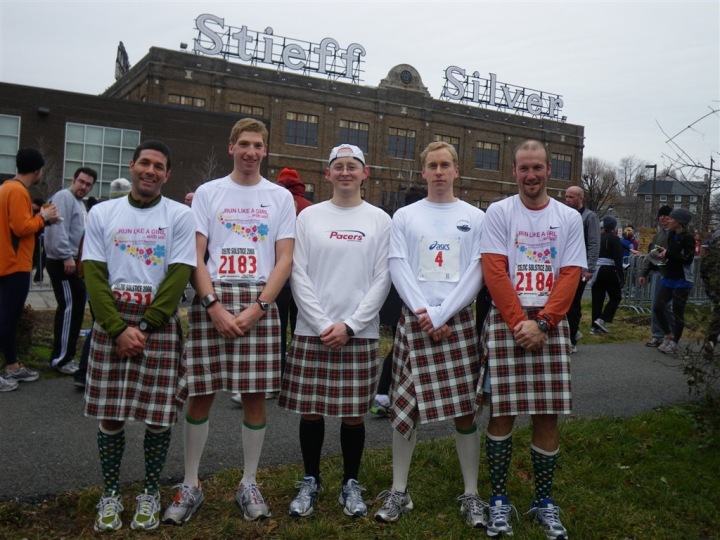 Oh yes…you know you love those socks, thank you Target women's sock department. Hope you're having a good weekend!