I arrived into a cold and snow Seattle a bit later than planned Sunday afternoon. Apparently, SEATAC airport does not own any snowplows, as there was no discernable difference between the runway and the grass.  Both were covered in snow.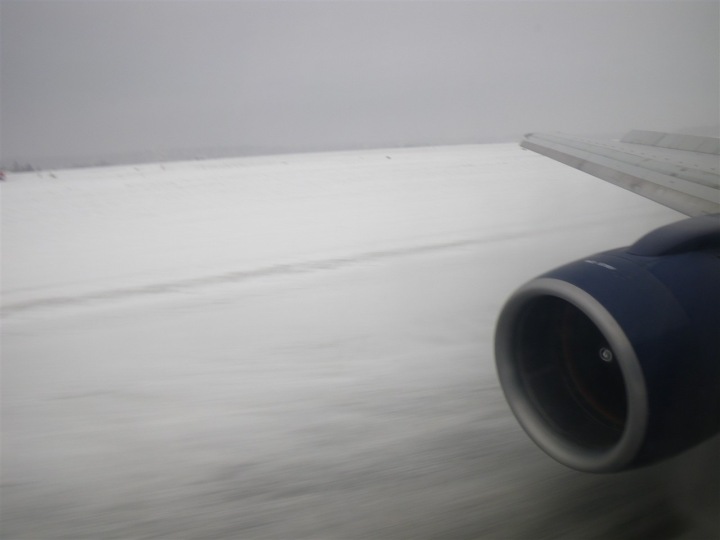 After a 5 hour drive north across the border (no, not like the Taco Bell 'Cross the border', but the Canadian variant), we arrived in Whistler for a few days of skiing.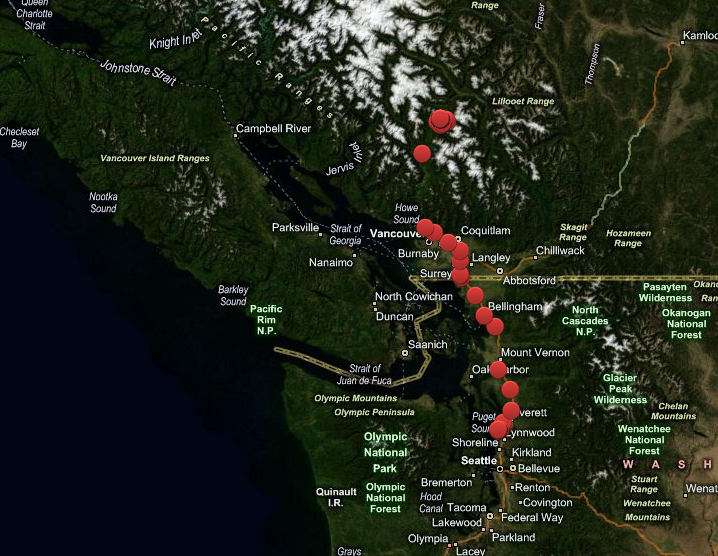 Upon waking up the next morning it was time to figure out how many layers I would need to wear for the day.  A quick web search for temperature conversion revealed it was DAMN cold.  Took 5 layers to keep warm, and this isn't even including any wind chill factor. A whopping 1.4*F once converted from Canadian currency.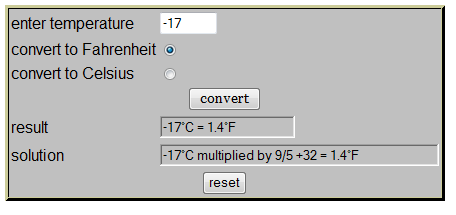 But…at least the weather was incredible.  Here's a stream of photos I took over the course of the few days.  I'm in blue, my brother in green and my dad in yellow.  My mom was out running and walking a gazillion miles on the snow covered cross country trails.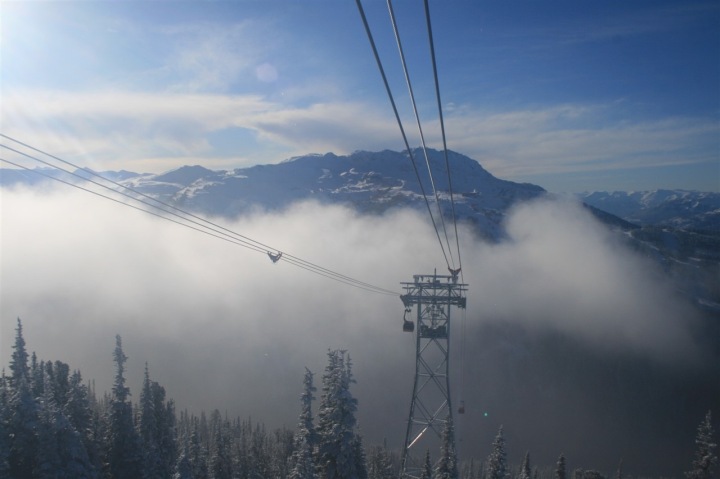 Oh – and we got to try out the new Whistler Peak to Peak Gondola (just opened about a week ago)– which is over 1,400 feet over the valley floor to connect the mid-mountain stations of both Whistler and Blackcomb mountains.  The next few photos were all taken from inside the gondolas.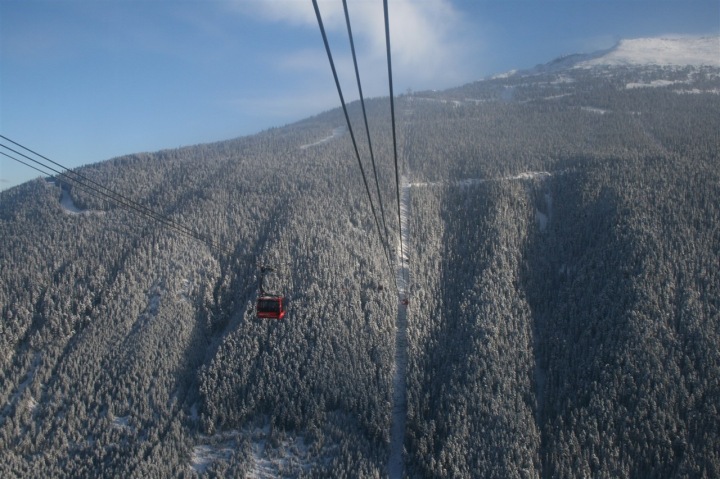 We even got one of the few (only 2) gondolas with a window in the floor: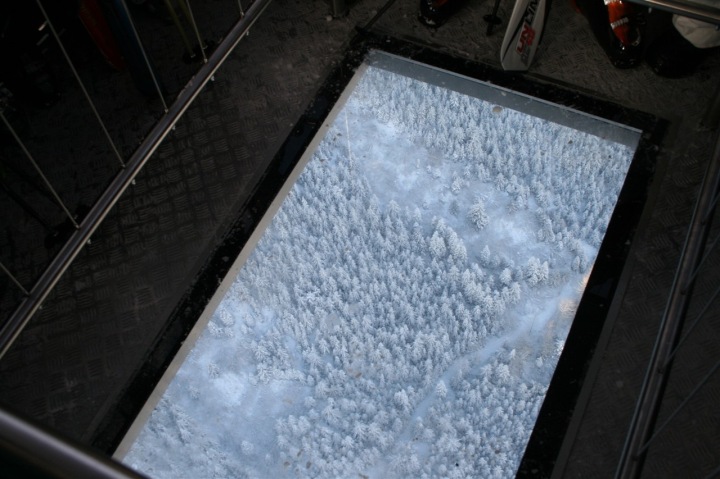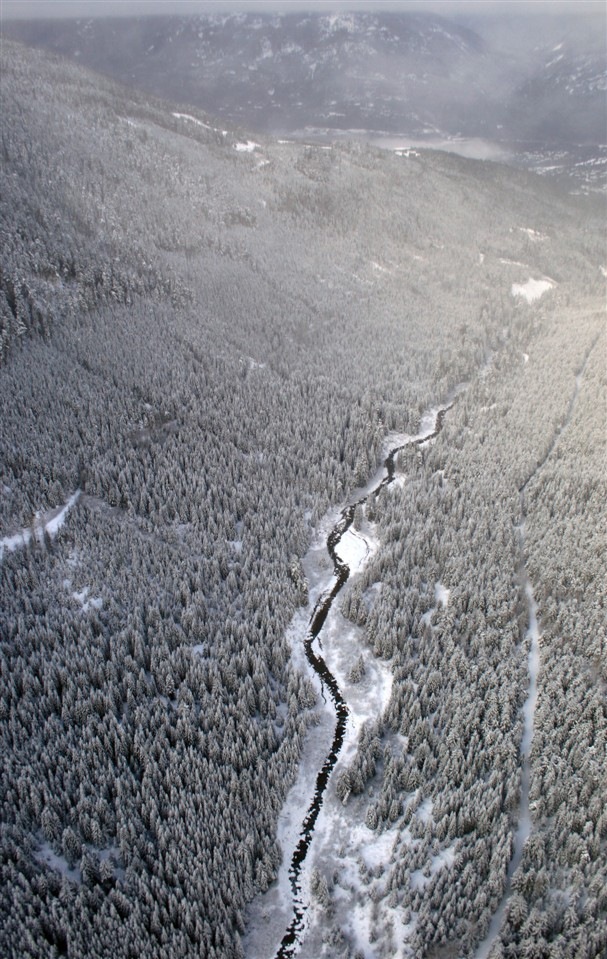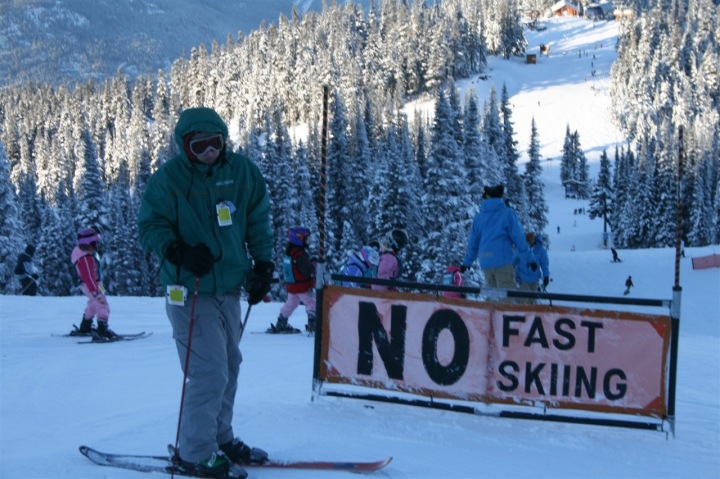 Both my brother and I are perplexed about this "No Fast Skiing" sign, what are they implying?  Most of the time we keep it below 70MPH…most of the time.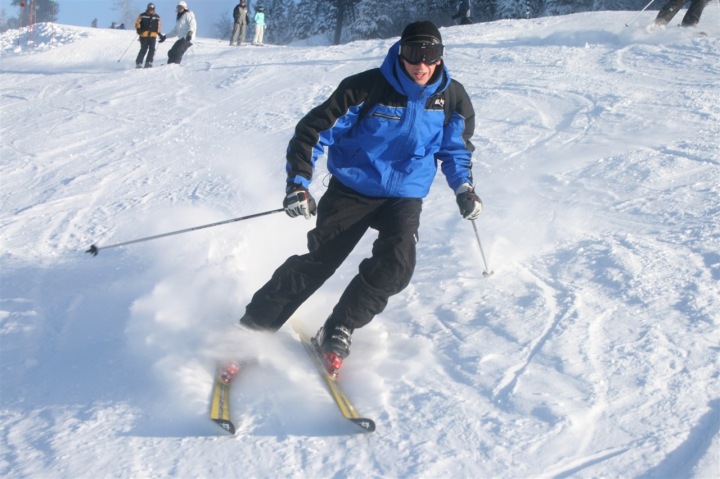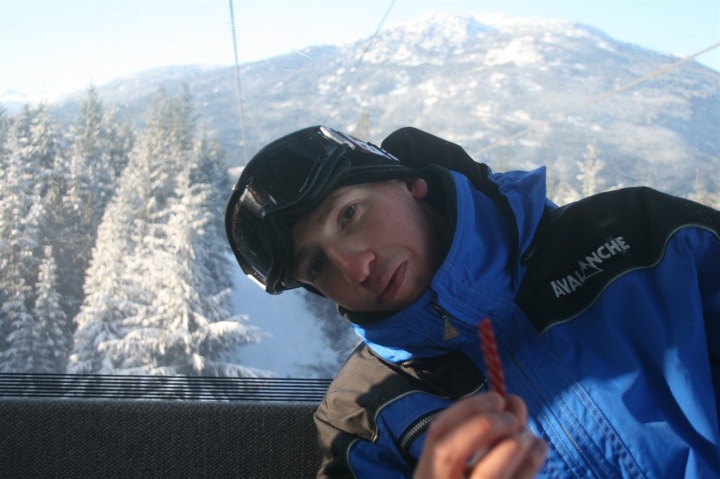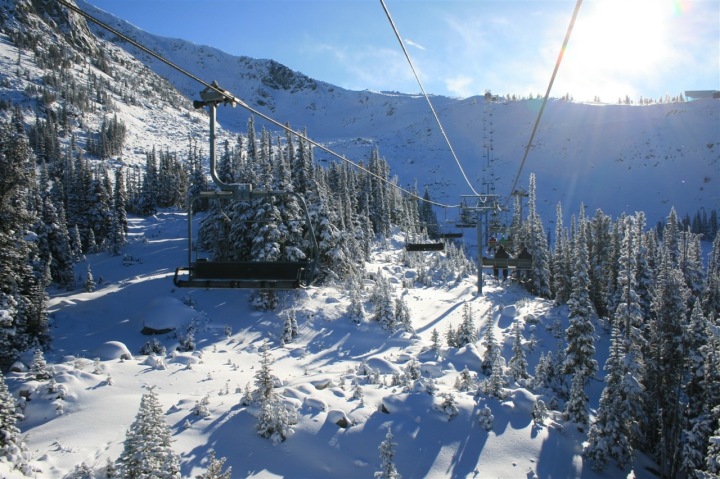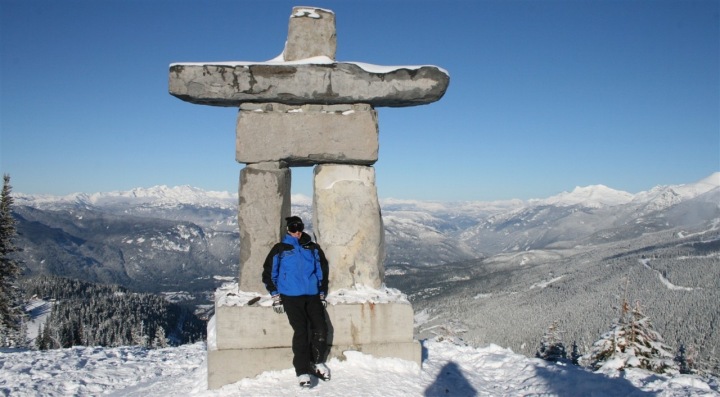 This is the little icon of the 2010 Olympic Winter Games, held in Vancouver/Whistler.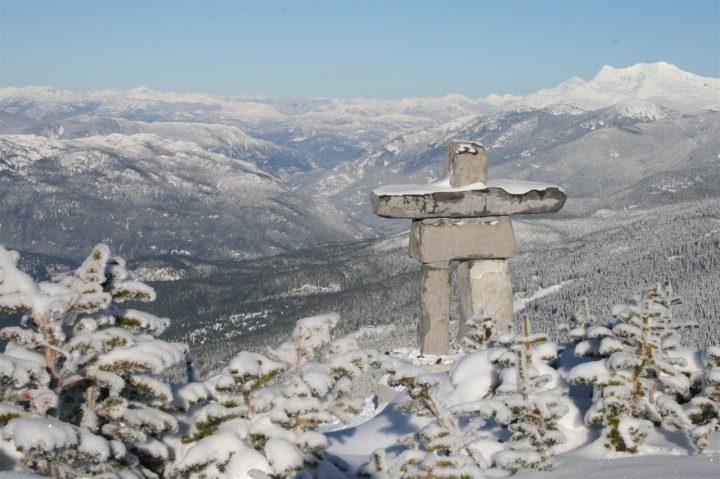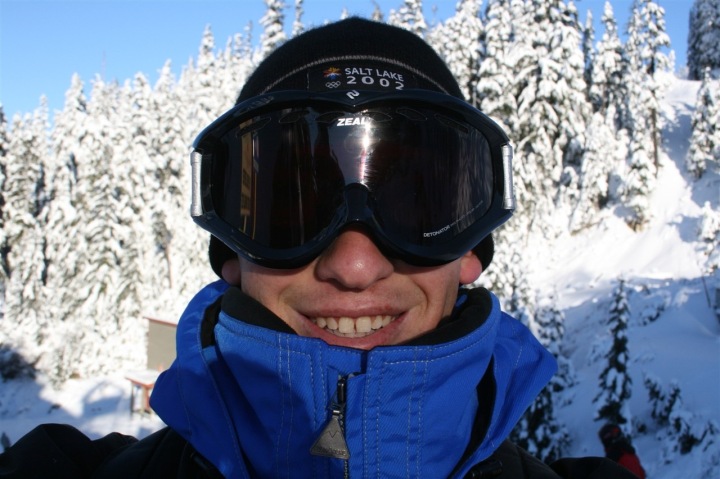 Check out those goggles.  You know where they are from?  Zeal Optics courtesy of EverymanTri.  See – remember back a month or so ago when I took the Bronze medal in the Best Endurance Blog category?  Well, I got to choose a product from Zeal – and I chose goggles.  Sweet!
Just like their sunglasses, these have photochromatic lenses– which means they automatically adjust based on the light conditions.  Oh – and if you use the coupon code 'everymanzeal' – ya get 20% off.  This way you can go buy yourself the Christmas present you didn't get. 🙂
Without a doubt, they are the best ski goggles I've ever used (and remember, I used to ski A LOT – 4+ days a week).  I'm super-happy about these.  No fogging up or anything.  Thanks for voting and thanks for the goggles!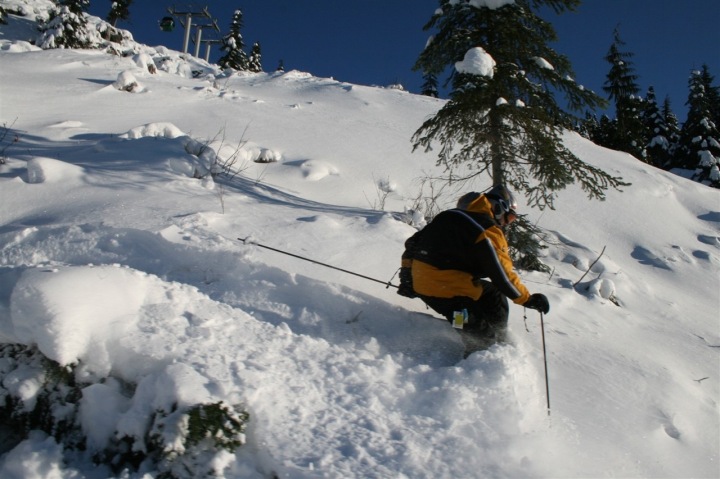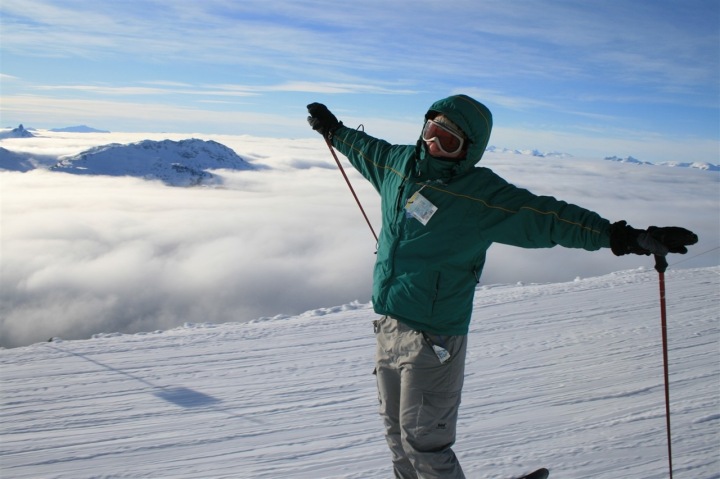 One fun part about skiing is that both my brother and I can both easily ski frontwards/backwards/sideways with a camera and get to take all sorts of fun action shots.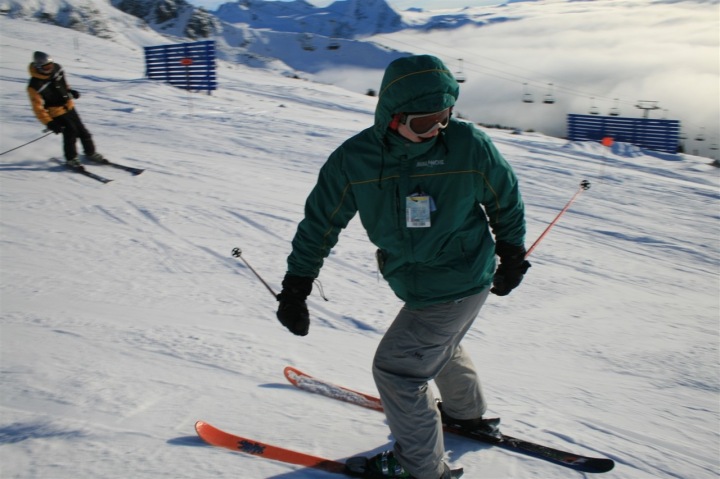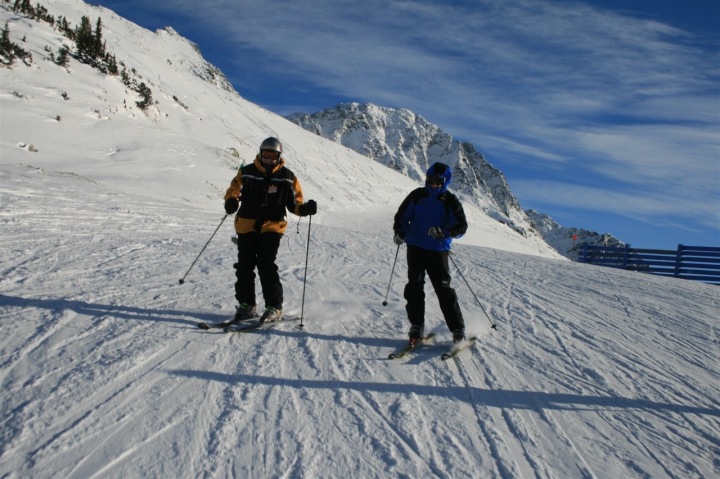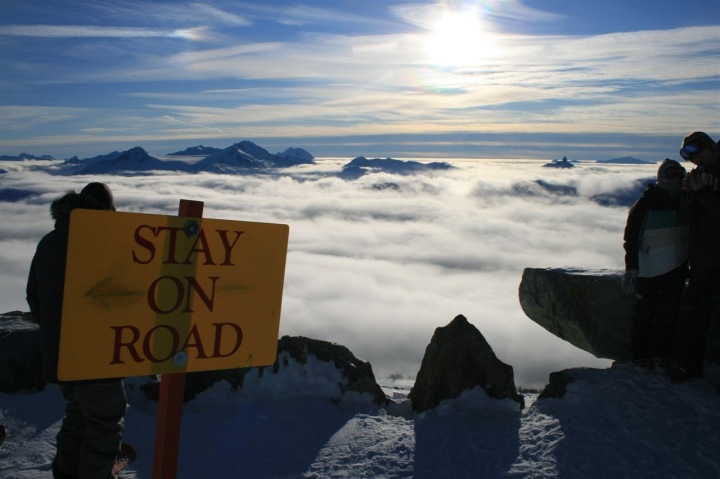 Regrettably, we couldn't find any houses to jump up at Whistler.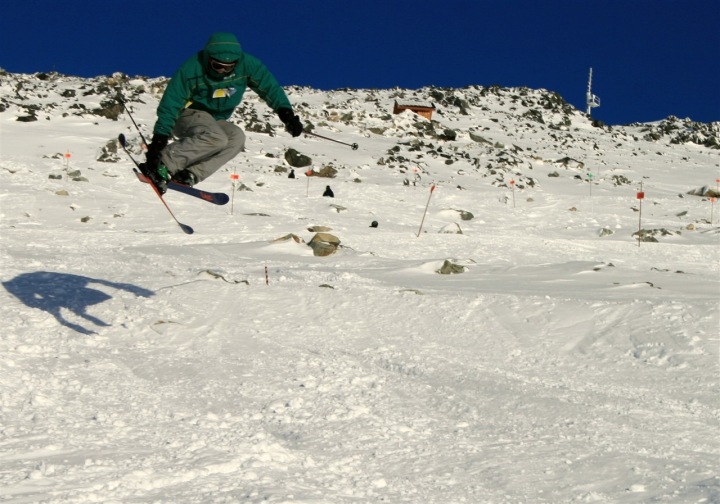 And finally..the last run of the ski trip – this one came out really well: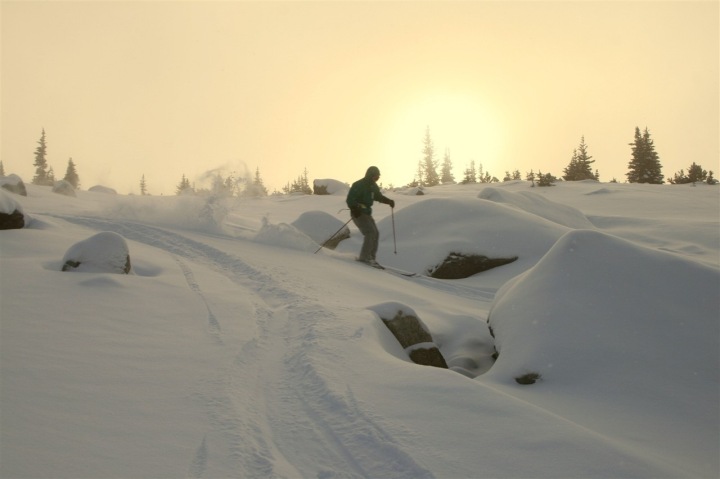 Post skiing I went for an easy run on the myriad of trails that are everywhere at Whistler.  They were all snow-covered, but that's exactly what I wanted.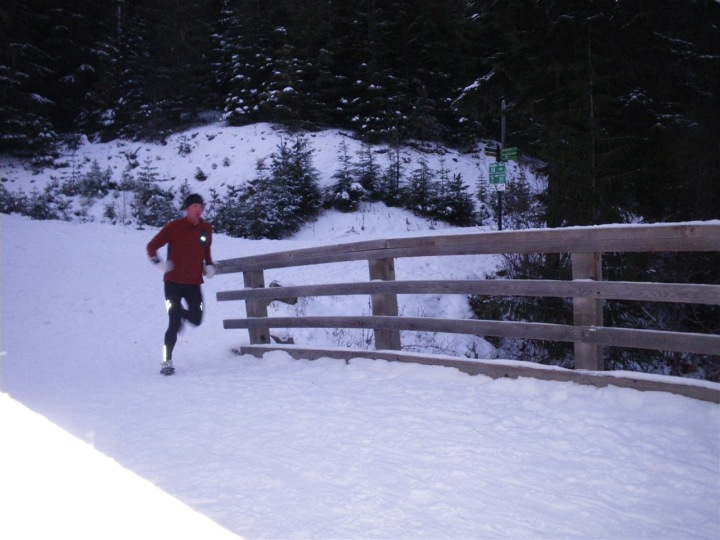 After reading Steve's blog, I picked up a pair of Yaktrax at REI (they are super cheap at $29) and snapped them to my shoes.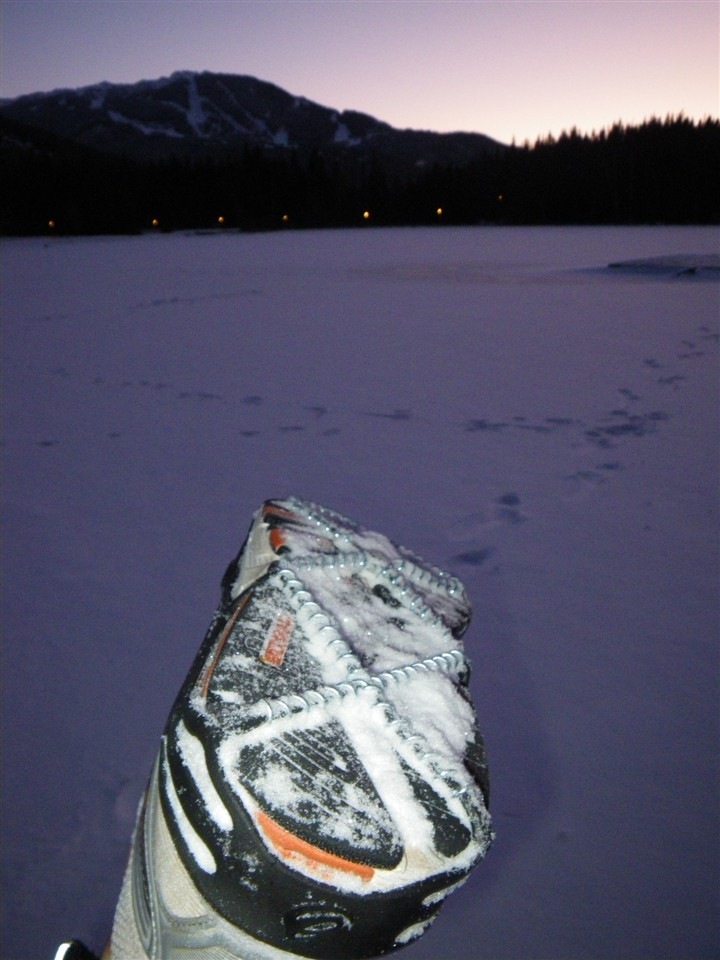 I ran on snow, ice, ice-covered cement, a frozen lake, and everything in between.  I didn't slip once.  They.are.freakin.awesome.  I want it to never stop snowing so I can keep running in them.
Have a great holidays everyone!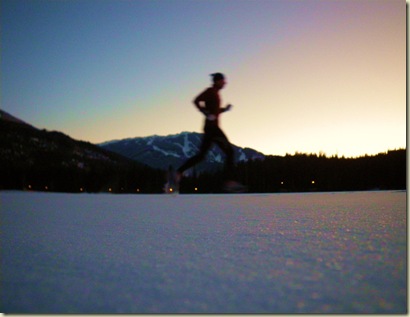 (Me running on a frozen lake at sunset…after about 32 attempts to get this self-photo)