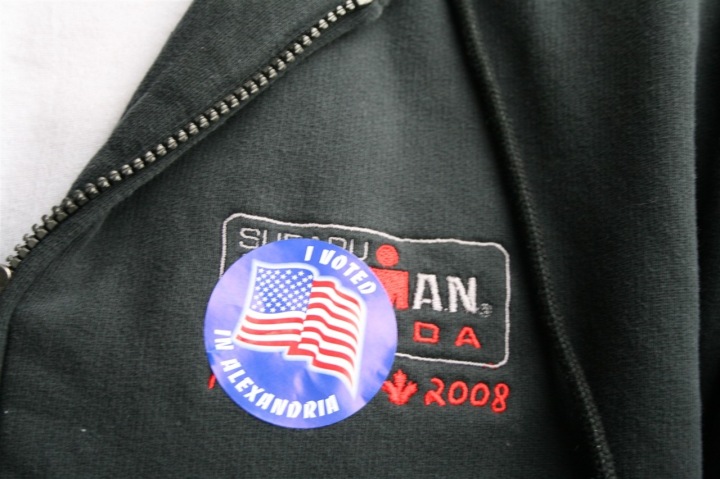 (It's sad, I only have one sweatshirt… I think I need to get some more)
I was quite happy to find that the polling place line was only 16 seconds long.  Woohoo!  After reading Lesser's post, I was fairly concerned I'd have to read through the last 6 months worth of free Cycling and Triathlon magazines that seem to show up in my mailbox.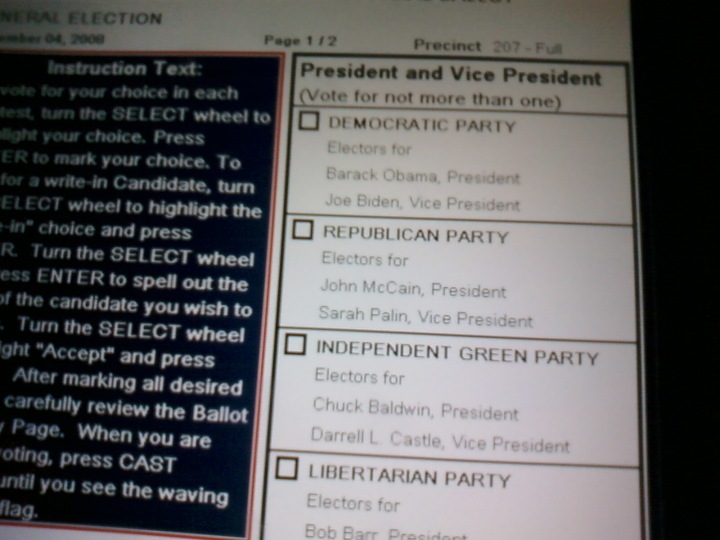 Speaking of lines – did you know that in Washington State (and I assume other locations) most counties don't even have polling places anymore?  That's sad. 🙁  I remember very clearly always going up to my elementary school to vote with my parents on election day.  No more.
However, in positive voting news – I found out this morning I was nominated as one of the '10 Best Sport Endurance Blogs of 2008' by EverymanTri.  Wootage!  Thanks to all who nominated me, and of course – even more so – thanks to all who read all my ramblings.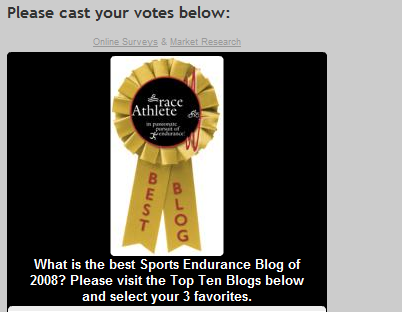 Of course, there are some awesome blogs on that list out there that I read religiously – like Steve in a Speedo and Triboomer.  So I'm up against some stiff competition.  But…I'd appreciate a vote.  Ya see, I need a new pair of sunglasses.  And the ones they give to the winners – they look stylish.  And remember my turkey costume?  Or showering with my bike. I could see how someone might think I need some style.
So vote here..for style.  Or vote cause ya like me.  Either way…
In other news – I've been making all sorts of good pumpkin stuffs this week.  At a rate of two things per day.  They'll be a massive pumpkin post in the next few days, kinda like the blueberry one.
Oh, and I knocked out 15 miles on the track this morning.  It was the perfect track morning.  Overcast, cool, and just barely misting/raining.  Things went quite well.  I start tapering next week for the Philly Marathon.