If you're a triathlete or cyclist – then you likely find bike grease on just about every object you own.  And if you're a runner, then you'll still find this stuff pretty darn cool.
Back last winter the bike shop dude introduced me to degreaser as a way to clean my bike up.  The point of the conversation was primarily around cleaning up some gunk near my gears.  So I picked up a bottle for about $5 and used it for that task.  And then I squirted a little elsewhere on the bike out of curiosity.  Instantly – MAGIC occurred!  No matter what I squirted it at – it came off effortlessly with just a single wipe.  Dirt, grease, grime, gel packet goo, bugs, small rodents – you name it.  And it wasn't just limited to my bike.  Nuh-uh – I sprayed it on my car, a small cooler, my hands, legs, arms, even my wood and tile flooring!   Rumor has it that some plastics aren't too fond of it, but I haven't personally seen any issues thus far.
Anyway – it's freaking awesome!  Clearly the best part though is that it instantly picks up whatever you want it to with just one wipe.
Check out this quick before/during/after photo sequence with some grease on my wheel.   I tried using a rag with simple water first, but no luck.  With just one squirt and one wipe – check out the difference.
Before Squirt: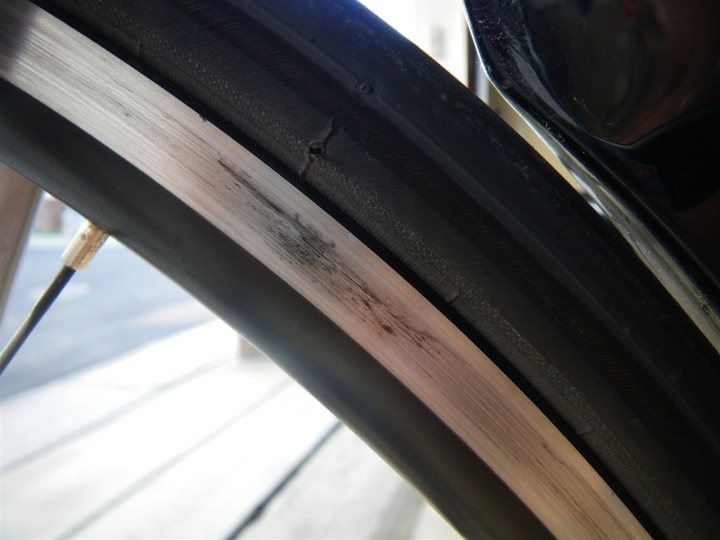 During Squirt: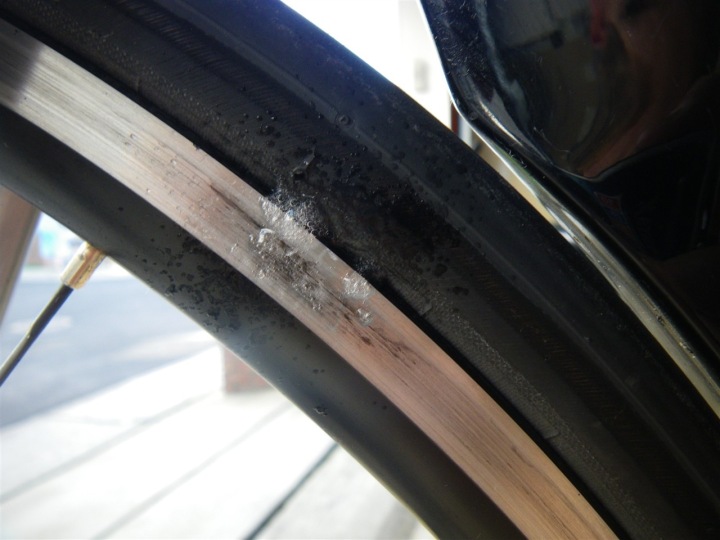 After Squirt: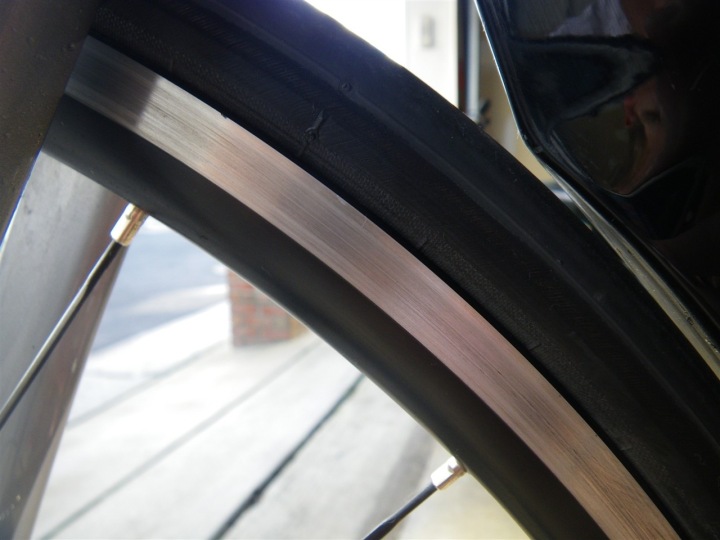 It works great on the frame too – keeping it all nice and reflective.  Look – I can see myself above the reflection of the camera below.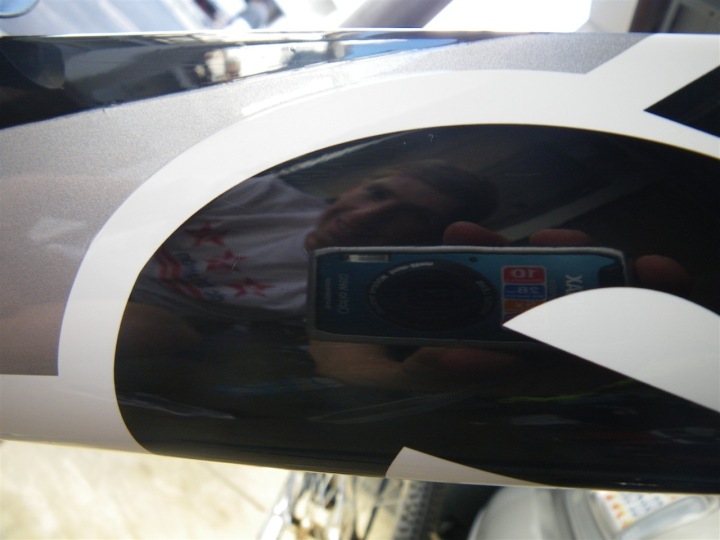 Anyway – I thought I'd share this little magical juice with ya.  It's cheap – $5 – and lasts forever.  And it gets the grease off your bike  and your hands quickly and easily.  You can find any brand at any local bike shop.