I set off at just after 6:30AM on Saturday morning. My plan was to run about 21 or so miles in the 2 hours 30 minutes I had allotted for Saturday's long run. The plan consisted of a run from my house in Alexandria to Rock Creek Park – where I would meet up with the running group and finish off the run.
Except…things didn't exactly go according to plan. Around mile 2.5 I felt the urge. The 'oh crap, this isn't good' urge. Unfortunately there isn't much around at 6:50AM on a cold dark morning in Alexandria. But I was a Boy Scout. What's the Boy Scout motto? Be Prepared! Well, I wasn't prepared. But what's in the Boy Scout Law however? 'Be Thrifty'. Check.. Way #1 to lose weight…and done.
I get up the road a bit to mile #5. More unhappiness. Although it's just prior to sunrise, so it's still a bit dark and luckily I found another rather nice…Boy Scout time. (Way #1B, and at mile 13, #1C). Oh, side note – thank god the leaves aren't quite gone yet.
I eventually continue on and wander into the district. I'm feeling good though. At this point it occurs to me that I actually haven't hydrated or eaten anything. I bailed out of the door without breakfast, and I have a bottle with two gel packets worth in it. Except… I couldn't figure out the bottle. It's sorta new fangled with a gel bottle inside a water bottle. I gave up on it for a while. During the whole 22 miles I end up I drinking a sum total of roughly 12 ounces of liquid. And intake about 1.5 gels. Way #2 to lose weight (or…not gain weight). Done.
Oh, and worst of all – due to all this stoppage, I never actually got to meet up with them. So I ran alone. Sad panda. I did manage to cross a few state lines though (yes, I know the district isn't a state). I ended up going into Maryland a bit and then back across to DC. It was a long-ass run.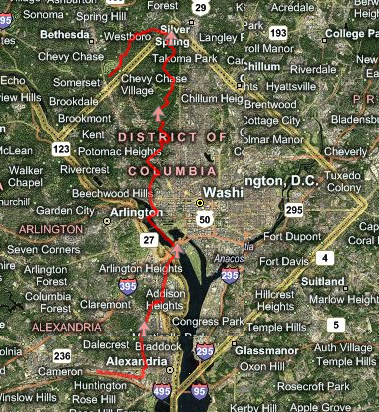 I took a nice little bike ride afterwards. Actually – scratch that. I first had to take the Metro home. Scratch that again. I had to take the Metro to within 1.3 miles of my house. Then I had to waddle 1.3 miles home. Ok…then I finally took a nice little bike ride on my new path. Which – btw – they painted! It looks…cute.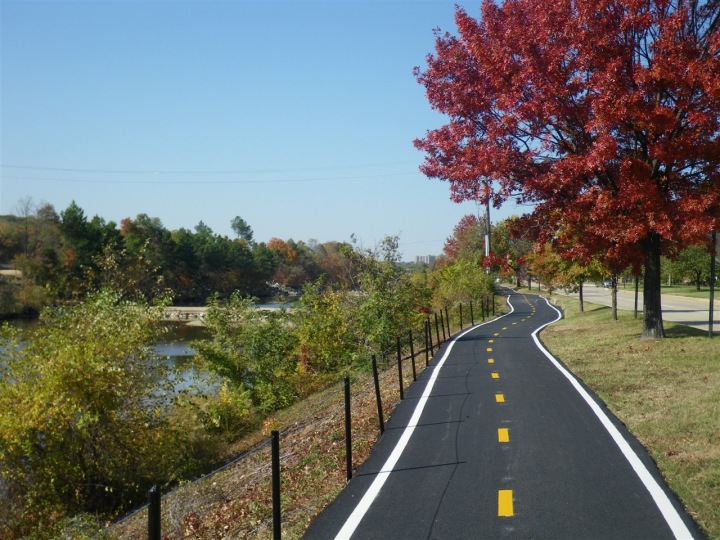 Sunday was nice. I went out again and watched some friends in the second race of the Backyard Burn trail running series. Here's a few random shots of some random people.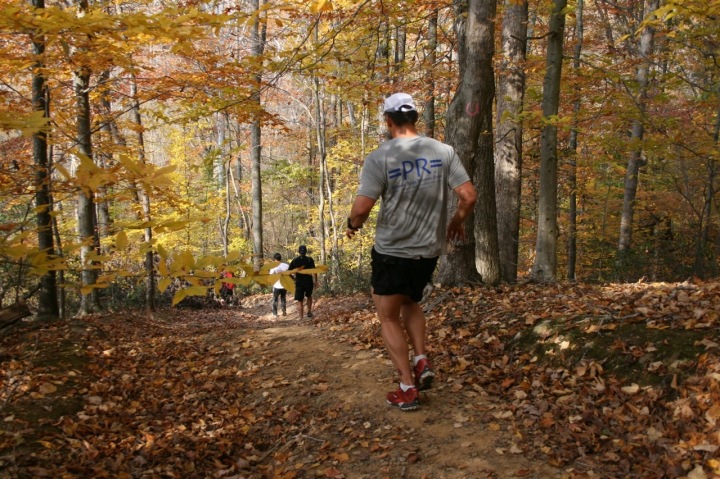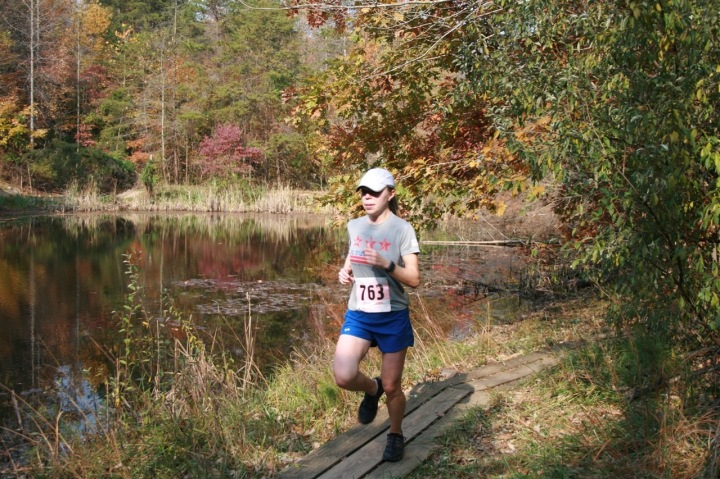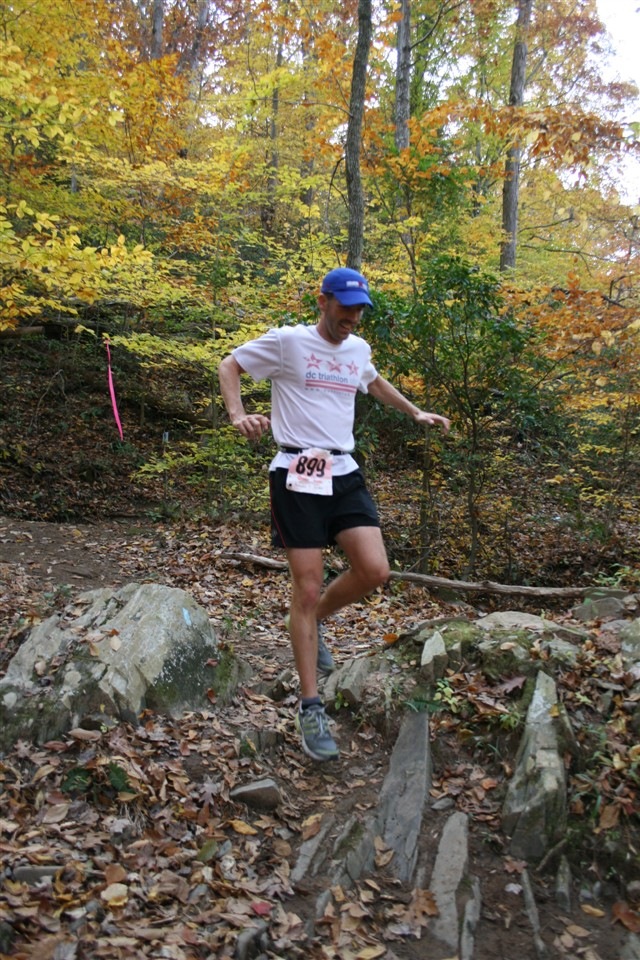 Ok, so that's not entirely truly. They're not exactly random. They're various DC Tri folks that I happened to see out there. If you see your photo above, and want high res versions (or any of the other gazillion photos I took – just shoot me an e-mail).
After that we zipped down to Prince William Forest National Park to get in about 30 miles worth of bike loopage. It was a nice day for it – perfect temps after a few minutes on the bike.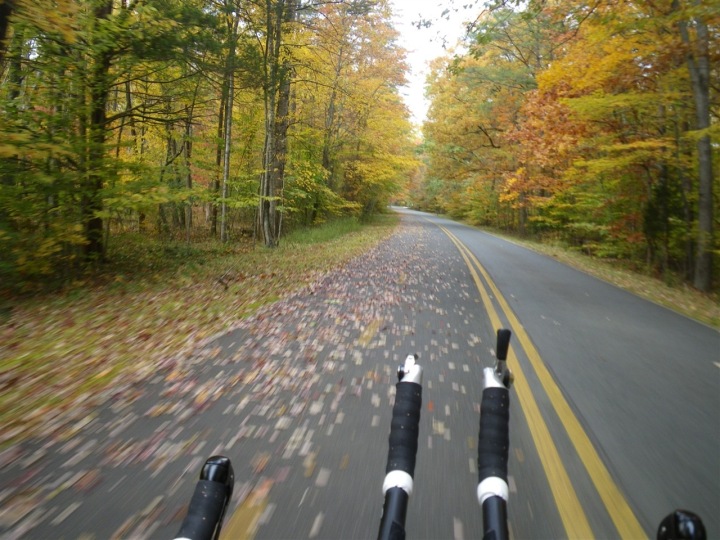 I was playing around with different camera angles on the bike. I started off at slower speeds holding the camera down next to my feet (like above). But actually did one descent at about 40MPH with it – the result of which is below.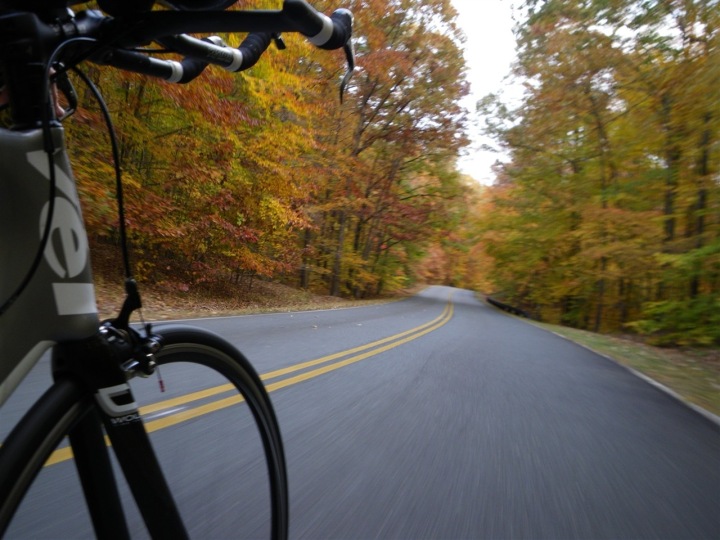 On three completely unrelated notes…
I've/we've decided on my annual winter trip with my brother (last year was

Palau

). Details will remain unposted for now – but in total it will include about 20,038 miles of flying. And will cover two continents (three if ya include North America), starting the day after Christmas.

I've also started to draft next year's race schedule. With tri's filling up so quickly these days…ya kinda have to. For example, the

Philly Tri's

open tomorrow (Monday) at 10AM.

I just cooked a crapload of pumpkin. I've got all sorts of fun pumpkin recipes planned for this week. Woohoo.
Anyway…that's it. Hope ya'll had a good weekend. Congrats to those who completed either Ironman Florida or the NYC Marathon.
Just three weeks to go for me till the Philly Marathon…I can't wait…to get break.