Over the last week and a half I've had the entertainment of watching various road/construction crews rebuild the bike path in front of my house.  I have a 'running path' on the side closest to my house, and a 'bike path' across the street along the river.  Over the last few years the bike path had gotten pretty rough – more for mountain bikes than anything else.  I would never ride my road bike there, but would occasionally ride my bike there.
About two weeks ago they posted up a big ol' sign that said they were going to close the bike path and repave it.  Woohoo!
Since I work from my 'home office', this gave me the chance to watch them over the last 10 days.  Ya know…to look at my little window and take pictures as they did all sorts of interesting things to me dear little bike path.
So, if you ever wanted to build a bike path – here's how you do it in ten easy steps:
Step 1: Put out a big ass sign saying you're about to make a mess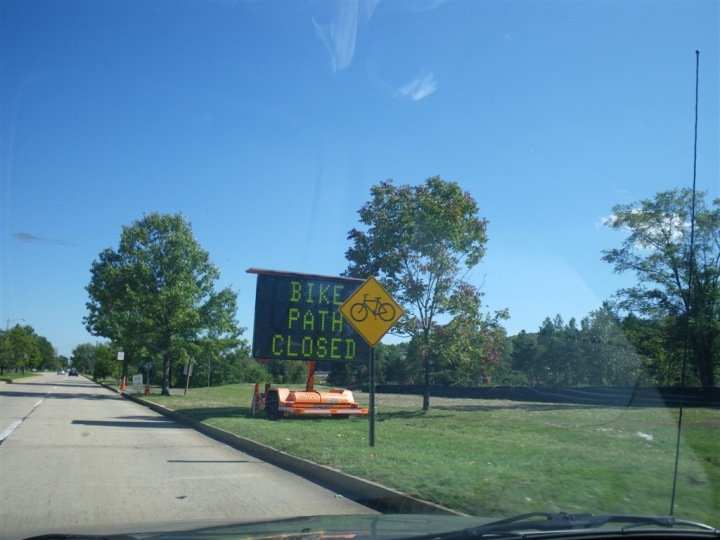 Step 2: Get yourself a whole bunch of 'peoples'.  Some of your peoples will do stuff and some of your peoples will just pretend to do stuff (Actually to be fair to the Alexandria folks, they really were doing work virtually the whole time – much better than the Virginia DOT folks)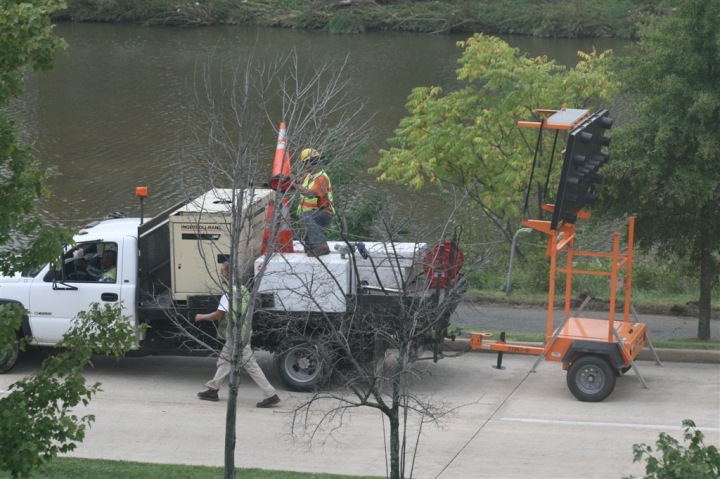 Step 3: Clean up the previous mess – and make a bigger mess
This involves taking either a grinder machine (which, regrettably I lost my photos of), or a edger machine.  The below machine rips up the nearby grass/shrubs and trims them back.  One piece I wasn't able to figure out is why sometimes they actually ground up the previous pavement with the grinder and other times they just paved over the top.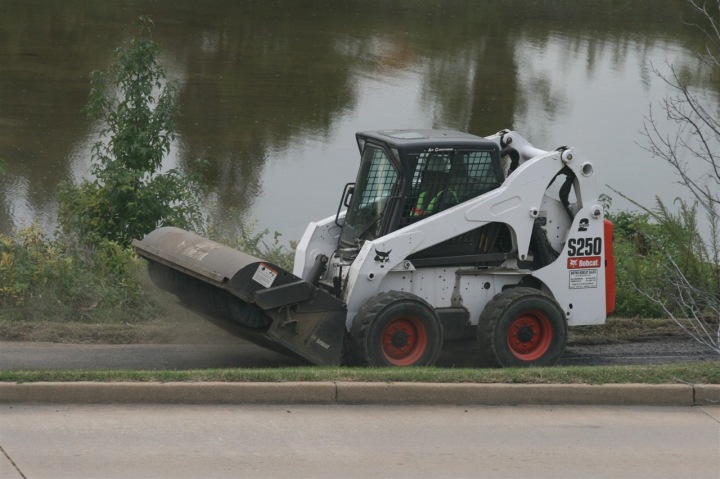 Step 4: Take your peoples, and clean up the little mess you just made with the edger machine – and make it look prettier with a shovel.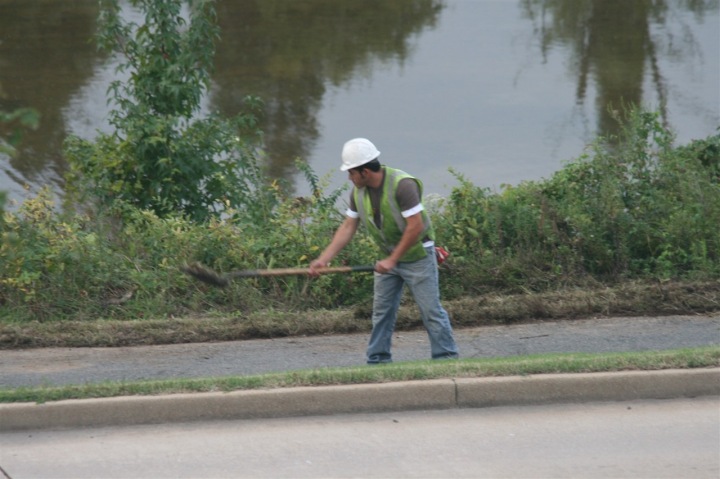 Step 5: Kinda pave the path.
Don't really pave it, just sorta sprinkle down some stuff and generally make the situation worse.  This requires a little paver machine, and a few trucks worth of asphalt.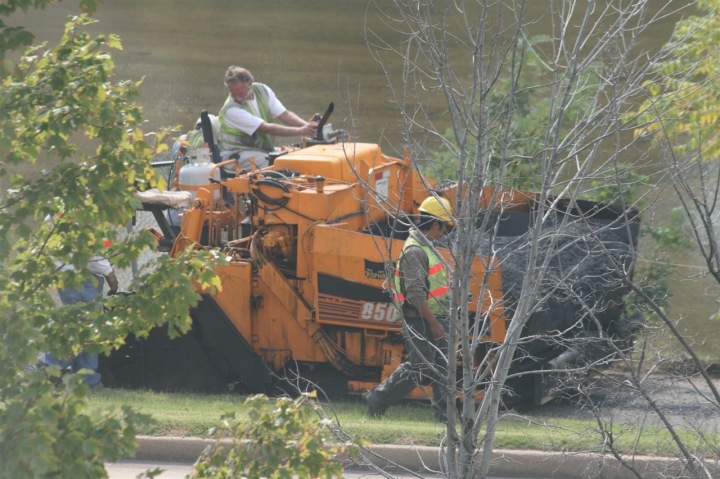 Make sure your truck leaves random piles of smoking asphalt around.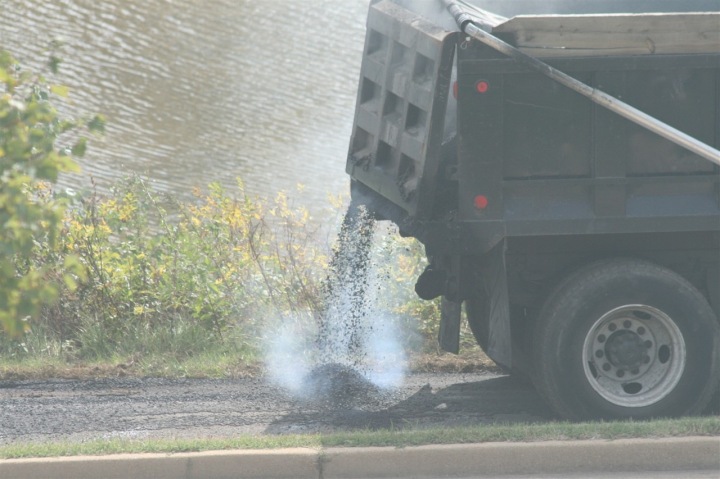 Step 6: Make it like a pancake!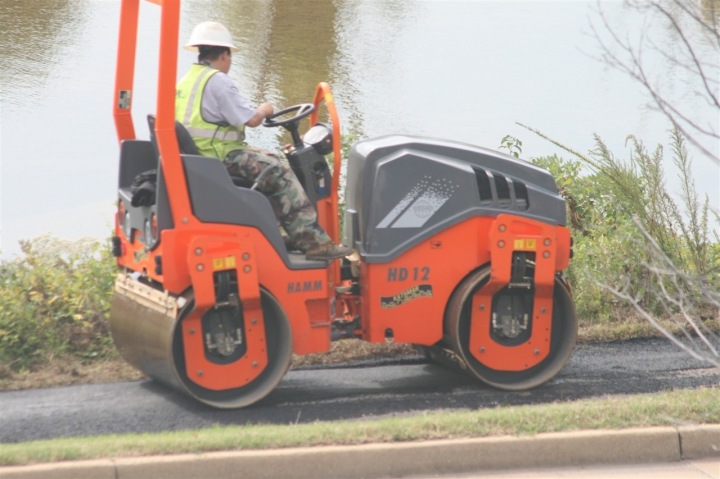 When your done with this pass, it will look like the upper section of the following, it's pretty awesome.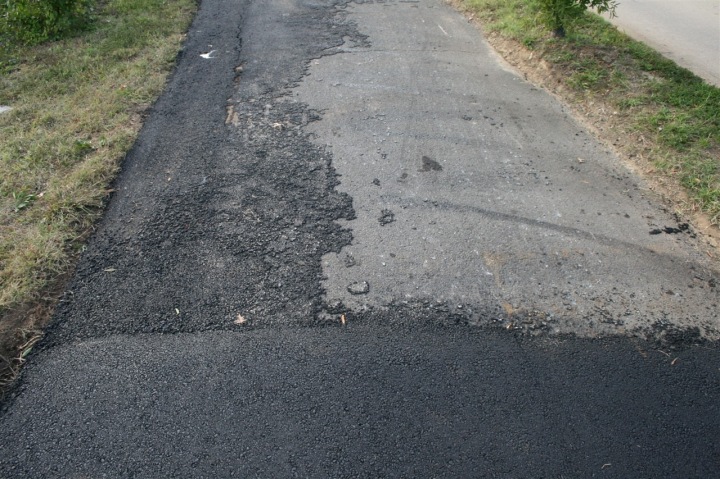 Step 7: Pavement Try #2
This time, actually lay down enough asphalt to make a really pretty path.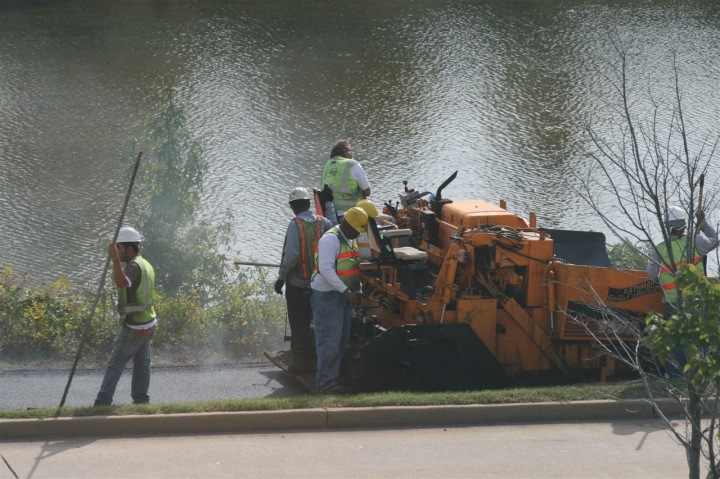 Step 8: Run out of asphalt.  Lie under a tree while ya wait for new asphalt.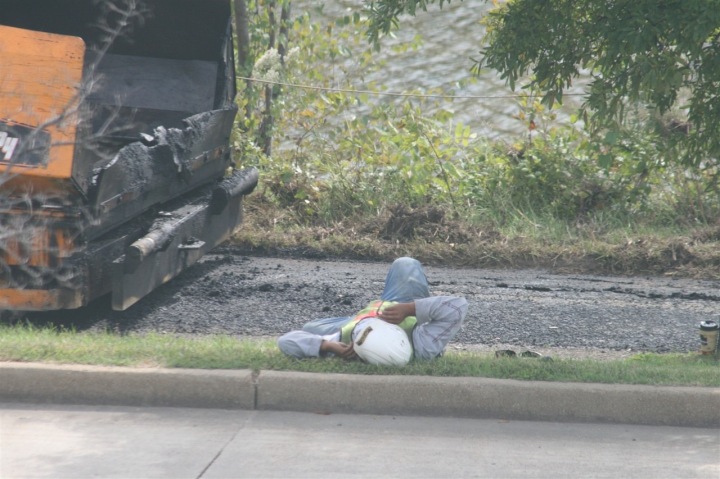 Step 8 Part II – Get More Asphalt!  Filler up!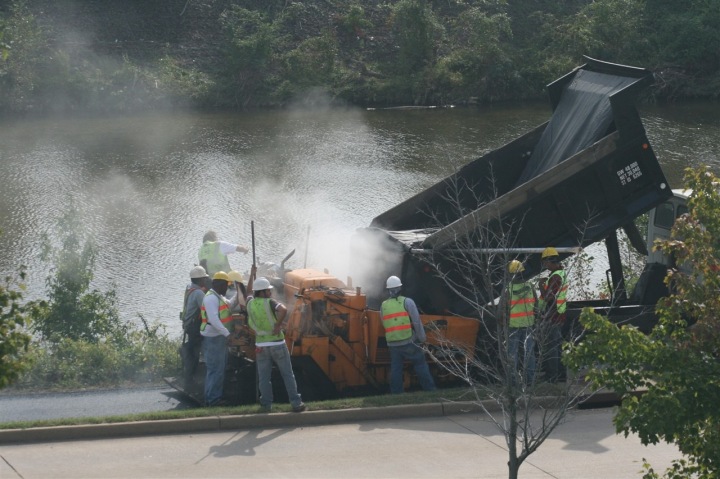 Step 9: Roller time again!  Weeeee!
Step 10: Path all complete.  Time to play!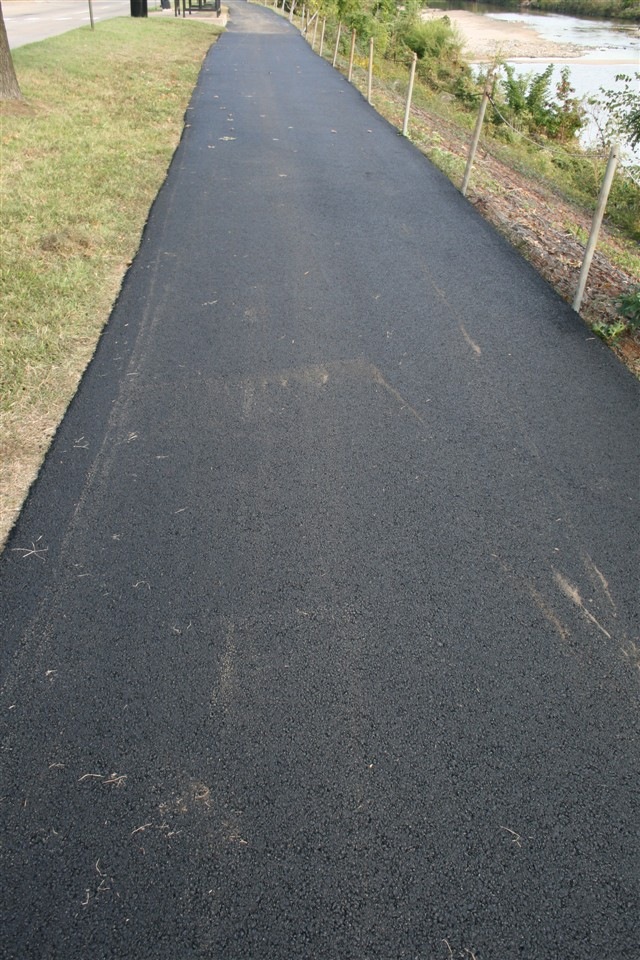 Bonus Step: Steamroll a leaf onto hot asphalt  Check out the burn marks.  I thought it was kinda neat.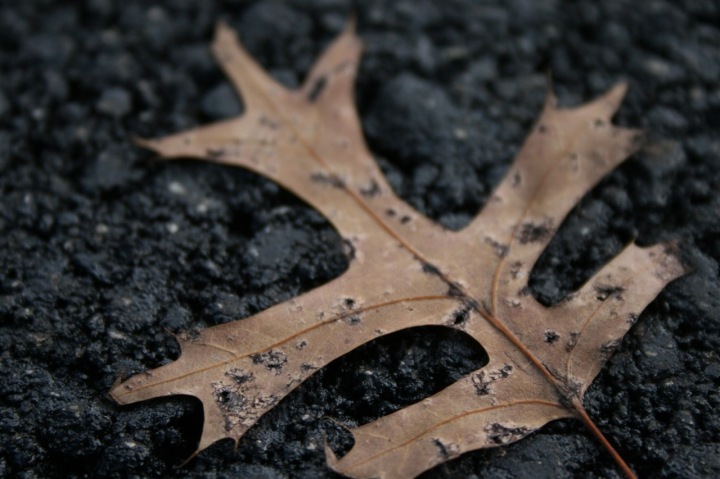 So there ya go – how to create your own bike path in ten easy steps.  I was actually fairly impressed, they moved at about a quarter mile or so per day.  Some days a bit faster, some days a bit slower.  And they were able to complete the 1.5 mile section of path in about 7 week days.