There are few things I enjoy more than running in new places.  It's an easy way to check out ones surroundings and get a bit of exercise in – especially after travelling.
After making the relatively quick 800+ mile trek north from Paris to Olso (Norway) late last night I really had no idea what the place looked like due to the darkness.  The high speed train from the airport was likely through some rather pretty area I'm sure, but at near midnight – the dark countryside…looks…dark.
I woke up this morning in my hotel room and made the short one mile journey to the office.  But beyond that small stretch of road, I hadn't seen much of the place.
So this evening after I wrapped up work, I headed out for a nice run from the hotel.  At the moment, I'm not actually staying in Oslo proper – that's a short 10-15 minute drive away.  But the area I am in is choke full of running and cycling paths.  So I just threw on a few GPS units and went out for a wandering run with no particular plan in mind.  It ended up being about 10K or so.
Within about 2 minutes of running, I was treated to the view below.  I'd try and stay along the water the entire time.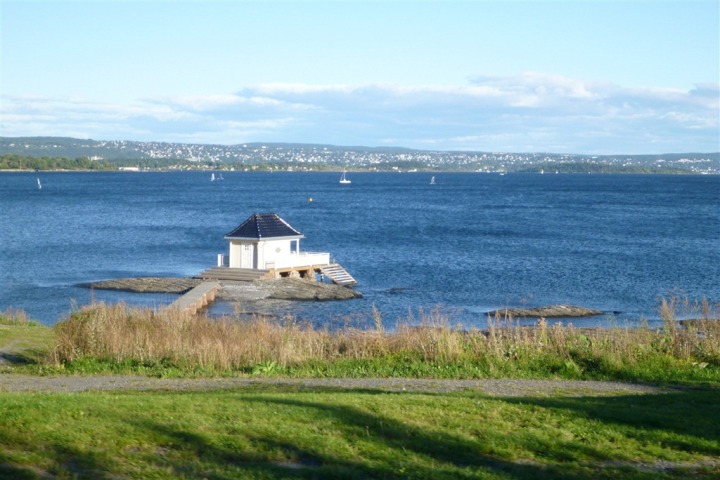 At this point, the path was paved, and interestingly split between bikes and walkers/runners.  The fact that it was split wasn't unusual.  It's rather that it was slightly grade separated.  Meaning, in between the two paths there's a slight 2" or so bump up in elevation.
After a bit of on-road running, I decided to take it off-road.  I just followed some random little path that edged along the sea (the open ocean is quite some ways from here, but it's still salt water best I can tell).
I was wearing both the Garmin Fenix and Polar RC3.  Both companies are sending me their final production units this week (as both prototype units I have ended up having some minor hardware changes/fixes).  The plan is to get reviews out for both units as quickly as possible on the final hardware.  Given I've had both units for more than a month now – I'm pretty familiar with them.
Rumor is that Fenix units have started shipping – though, I'm not clear on how that reconciles with some of the advertised features not being in the current firmware (i.e. cell phone integration).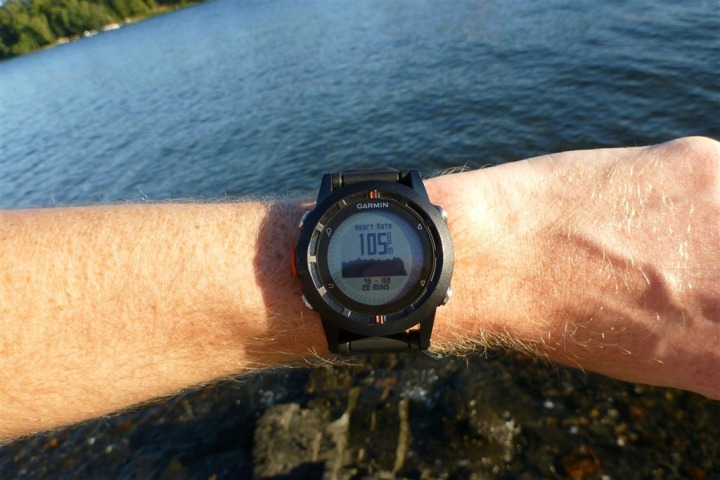 Speaking of Fenix things – I shot the below video on the run today.  It shows the instant-pace stability of the Fenix.  I point this out for two reasons.  First, because people asked.  And second, to show you the differences in beta firmware.  A month ago – the pace fluctuations were all over creation,one second 6 minutes/mile – and the next 12 minutes a mile.  Today in the final firmware, they're quite nice and very realistic and actually useful.
The top number is distance, middle number is lap pace, and bottom is instant pace.  Obviously, I'm running, so the video isn't super smooth – but you should be able to get the picture:
Garmin Fenix Instant Pace Demo
Oh, here's me: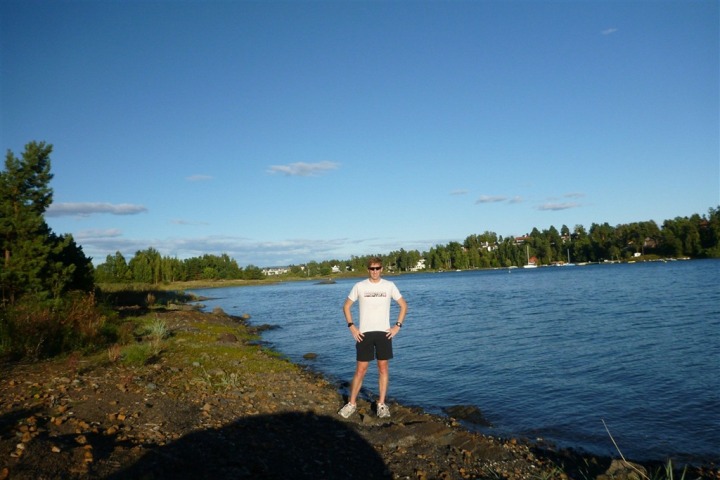 And here's the area I eventually ran into and through.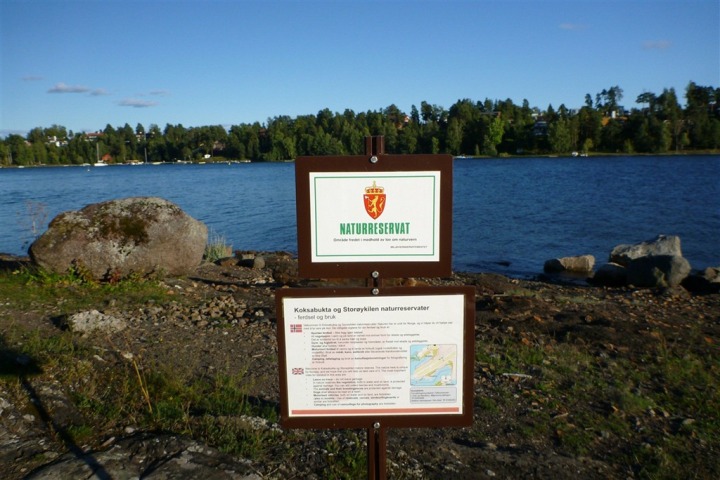 They have a beach here, behind which seaplanes took off from.  I could hear them now and again through the brush as I was trail running – but I never got to see one takeoff.
Also of interest is that apparently people actually swim in this water.  The beach had those orange life rings, as well as having outdoor shower stalls on the beach itself.  I guess you have to train for the Norseman triathlon somewhere…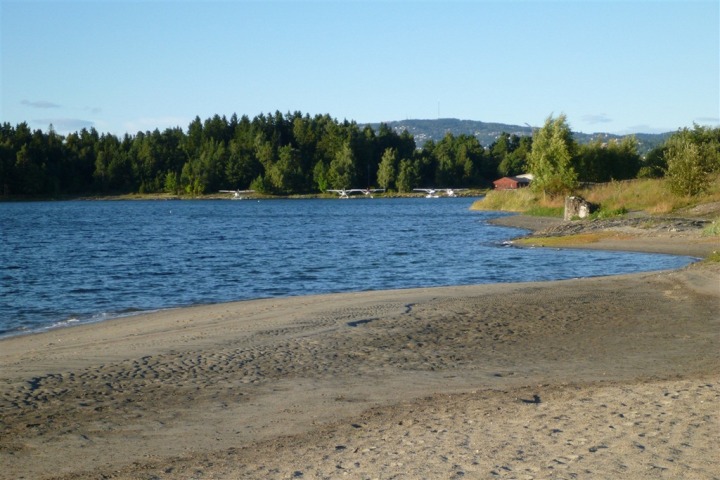 I avoided contact with the water, and instead headed up atop this lookout platform.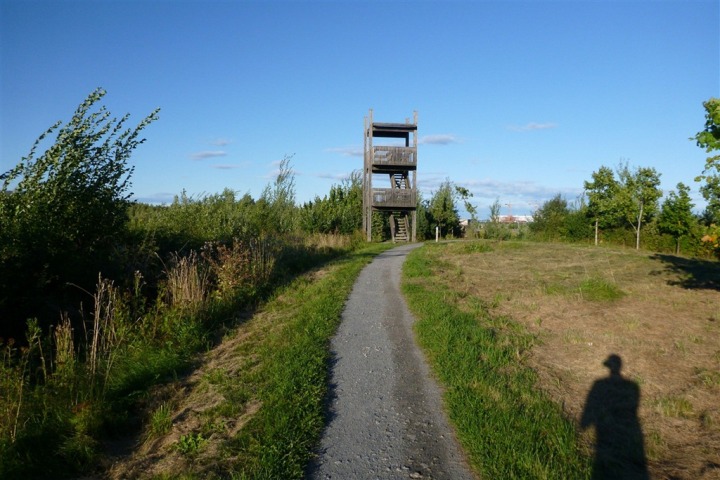 From here I could see the gravel portion of one trail, the water, plus a really lengthy listing of birds in the area.  It occurred to me afterwards that perhaps I should have validated there weren't any much larger big fuzzy creatures that would have eaten me in the woods while running.  (Note: Upon checking, Wikipedia says there are no Polar bears in Norway)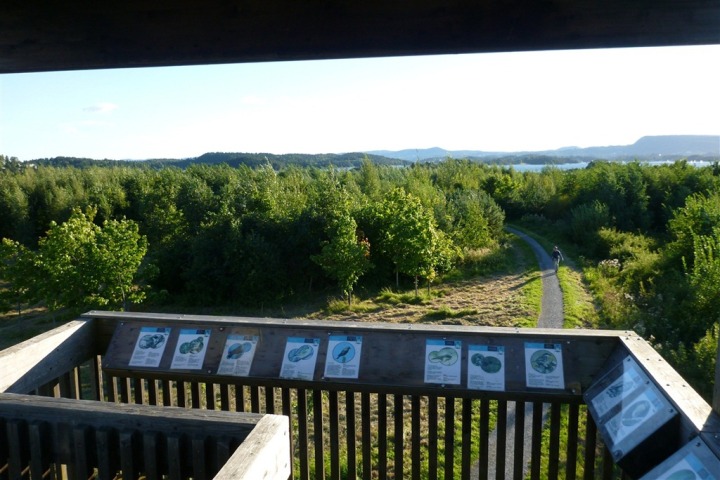 With my lookout complete, I headed on back.  There was tons of activity out on the water.  In the photo below you can see sail boats, rowing boats, and a handful of wind surfers.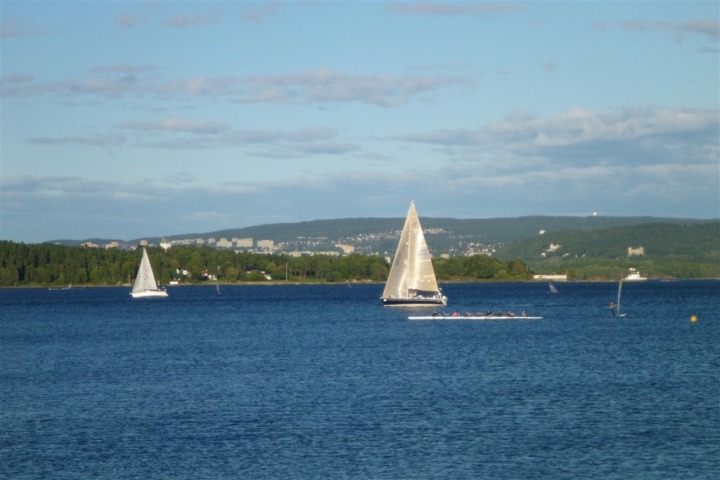 I'll be here through the weekend – so if you have any recommendations for a sweet 12-14 mile run in the Oslo area, I'm all ears!  And, if you've got recommendations for the best Norway in a Nutshell tour/etc, drop those too.
Thanks for reading!