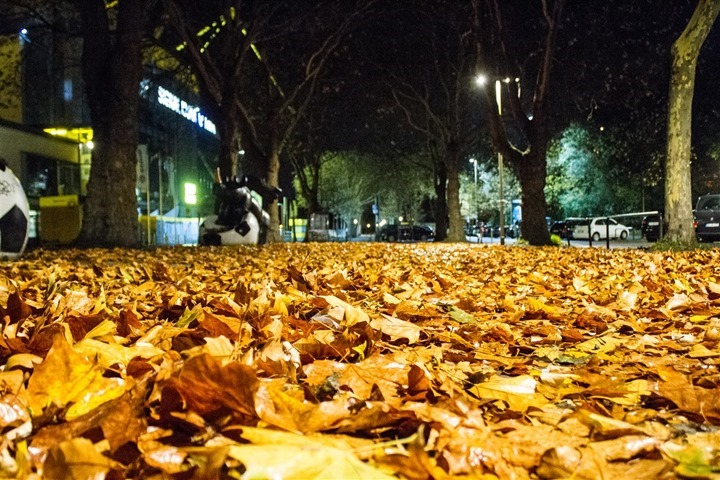 While last week I was in beautiful sunny Greece, today…I am not.
Instead, I'm in Dortmund, Germany.  Which – may very well be a very nice sunny place too on some days.  Regrettably, today was not one of those days.
Further, this post may simply serve to illustrate that not all runarounds feature old European churches, beautiful turquoise waters, or famous landmarks.  Sometimes, they're just loops around a convention center area in a town you've probably never heard of (unless you live in or are from Germany).
Thus, welcome to tonight.
As I left my work meetings around 5:45PM and walked the short distance back to the hotel, it went from no rain to sprinkling to sideways pouring rain in the matter of 3 minutes.  Here's a photo of that mess: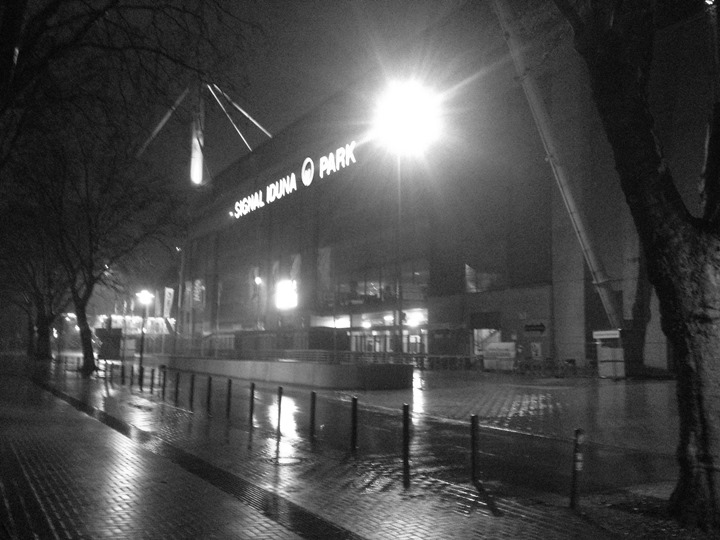 Given my recent running in Greece, I wasn't exactly packed for cold, rainy, windy weather (I didn't know I was coming here until after I arrived in Greece, and haven't been home since).  Thus my selection of clothes was limited to shorts and…shorts.
Yuck.
So, I did what I do best: Procrastinate.
And the fruits of my labor resulted in a bit of clearing with the rain going away (the wind stayed).  Good enough for me!
Out I went to knock out tonight's workout.  It was mile repeats @ 6:10/mile (3:50/km), along with a 15 minute building warm-up, and some finishing sprints + a cool down.  Before I headed out I briefly plotted my mile repeat location, making a near perfect smaller loop that I could repeat each time with the same exact terrain.
I started off and made a large wide loop around the whole area.  I didn't want to repeat my designed mile-loop any more than I needed to.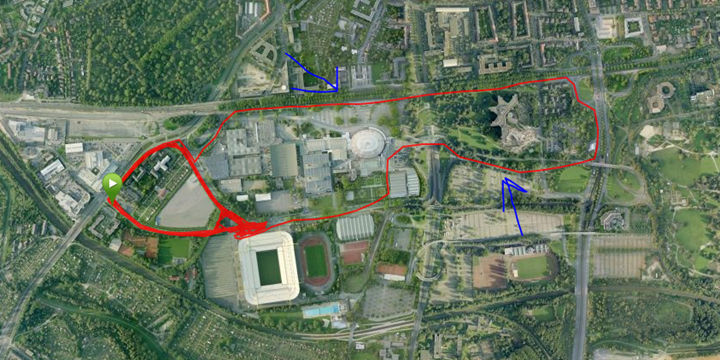 As I was finishing up my big loop I passed by the entrance to the stadium (Westfalenstadion), and out front a little Rhino from Strobles, a sports pub of sorts.  This is the home to Borussia Dortmund (it's a football team…aka…soccer team).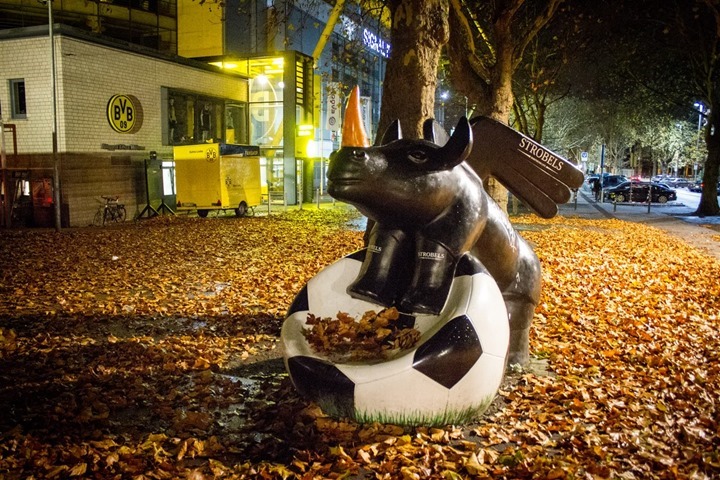 (Re-enactment photos taken after dinner, taking photos with my little camera at night in a dark area didn't turn out terribly well)
With my warm-up complete, I took a short 2-minute rest before heading out.  I'd start each loop in exactly the same spot, and then finish in exactly the same spot each time (about 100m away from my starting point).  Repeatability is key for being able to compare how well you do across the entire workout (repeats) from the first mile to the last.
In this case, these poles were my starting point: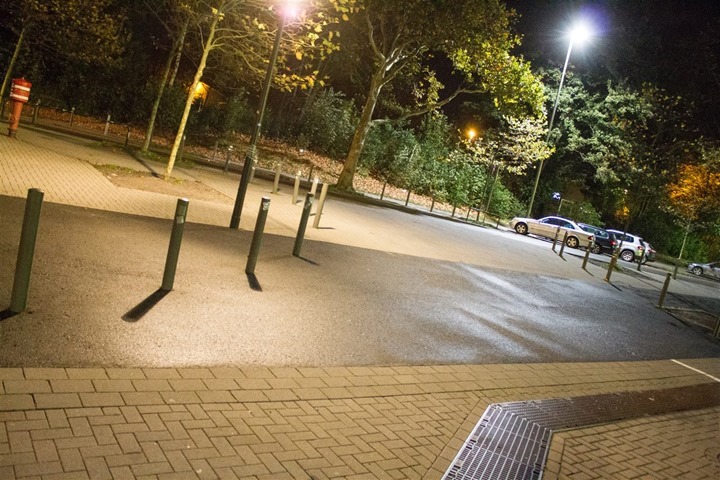 With the first repeat now underway I cruised along mostly flat ground until the intersection of Strobelallee and Strobelallee .  No, I'm not clear how two separate roads with the same name intersect – but apparently…they can.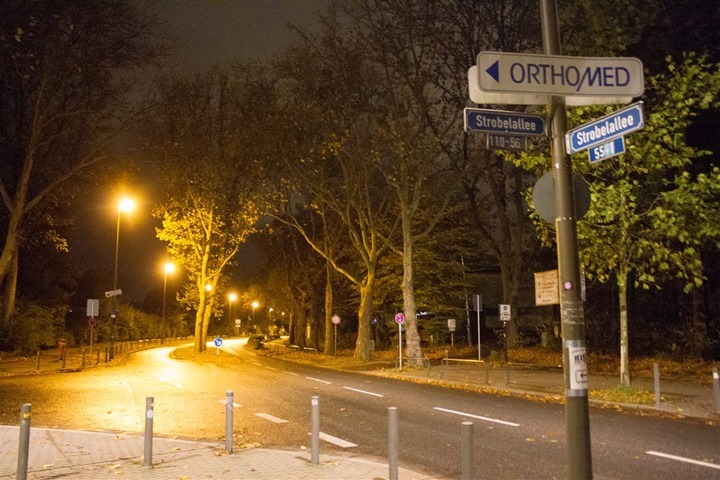 This first section being as flat as it was gave me a chance to stabilize pace (rather than a hill).  Along the way I'd pass by the large convention center off to the right beyond the trees.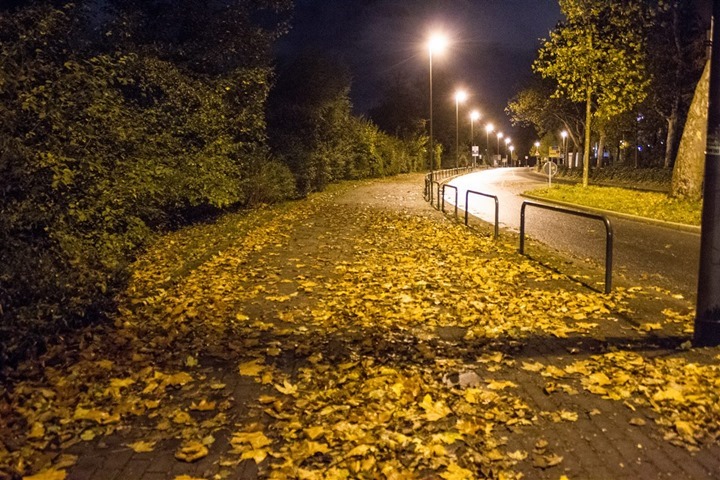 About 400m later I'd make my first turn as I approached one of the main roads.  At the corner of this intersection began a bunch of these repeating banners.  I'm not sure what she's selling, but I suspect nothing good comes of it.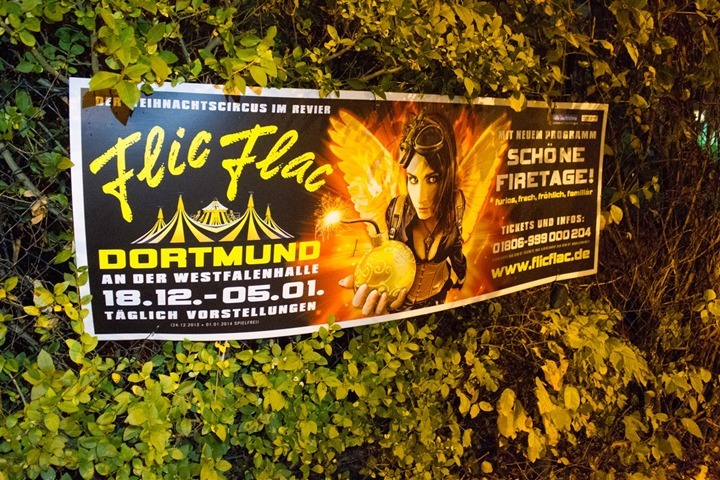 The only good part about said banner though was that it was now gradually downhill for about 300m, taking me past a light rail station: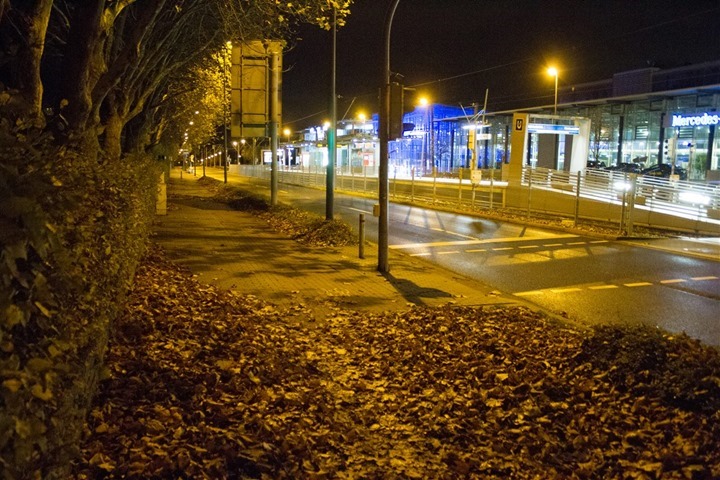 As I reached my little hotel (more on that later), I'd make a turn onto a beautiful tree-lined and lamppost-lighted walkway – free of cars: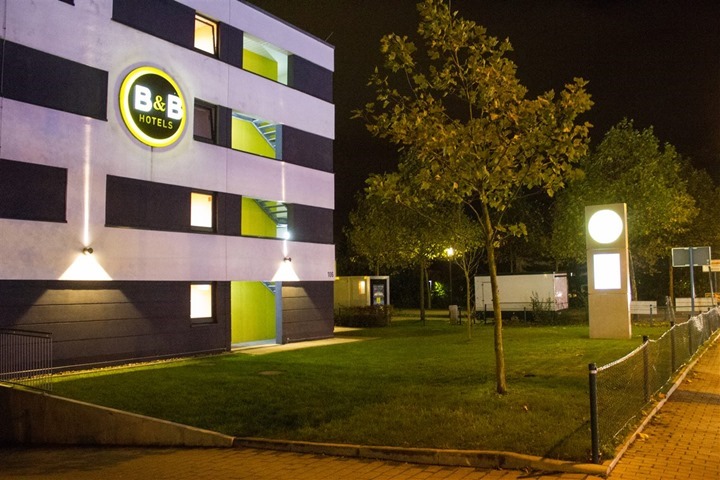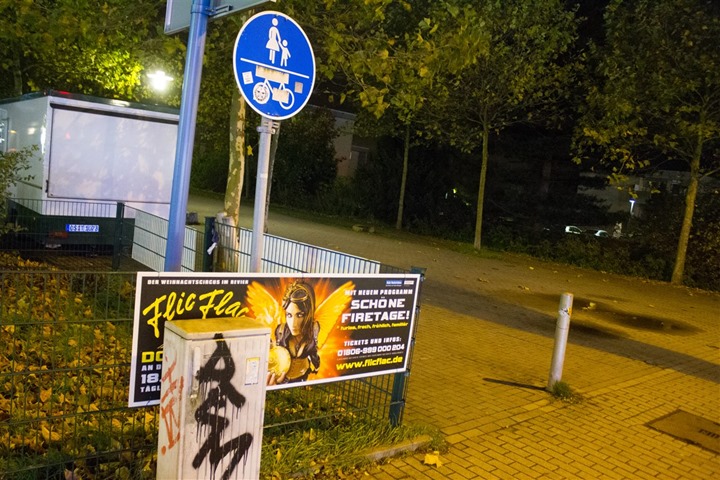 This walkway continued for probably 500-600m and only twice did I see other humans there while doing my loops.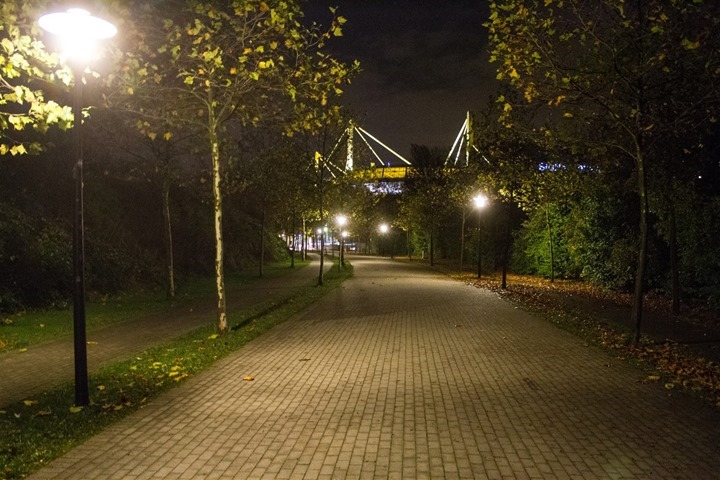 At the end of the walkway I'd enter the stadium area.  Note the prohibited items include glass bottles:
From here I'd continue up the long straightaway which climbs slightly (it always hurts more when you're pushing the pace):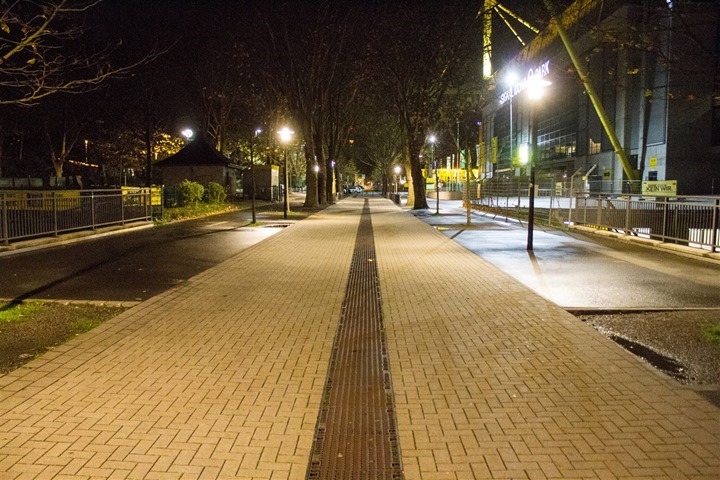 Now, at the end of this I'd be back at the start.  The problem is, it wasn't quite enough distance.  So I had to make a little mini-loop around a bike parking area in front of the stadium.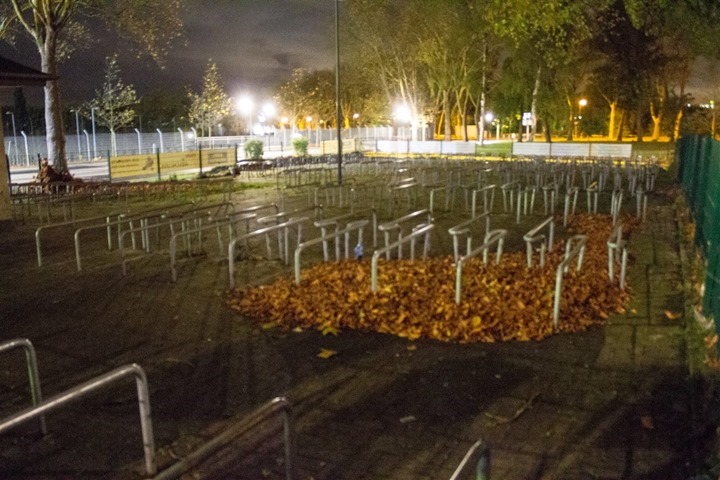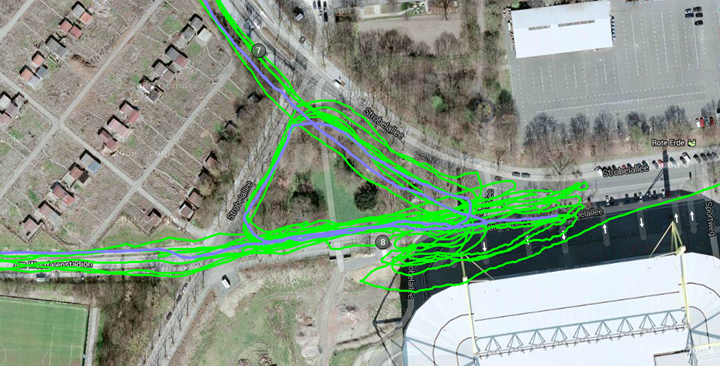 (in case you're wondering why there's such a big spaghetti mess of tracks, that's when I was walking during the rest portion)
Mini-loop completed, it was back onto the slightly uphill stretch for attempt #2.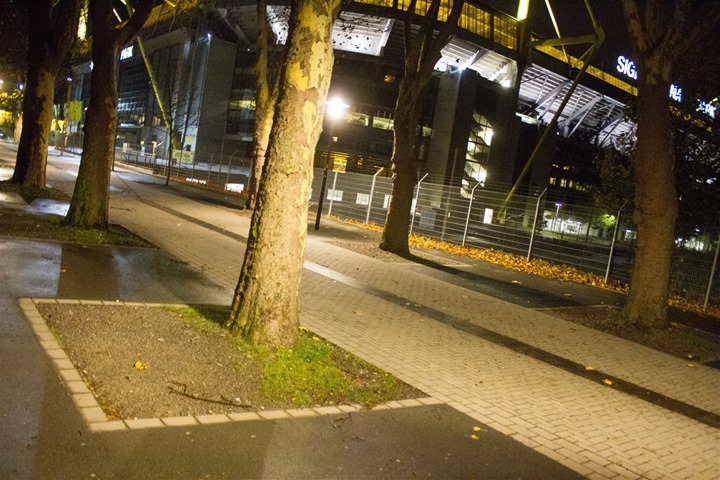 Look, there's even a finish tape!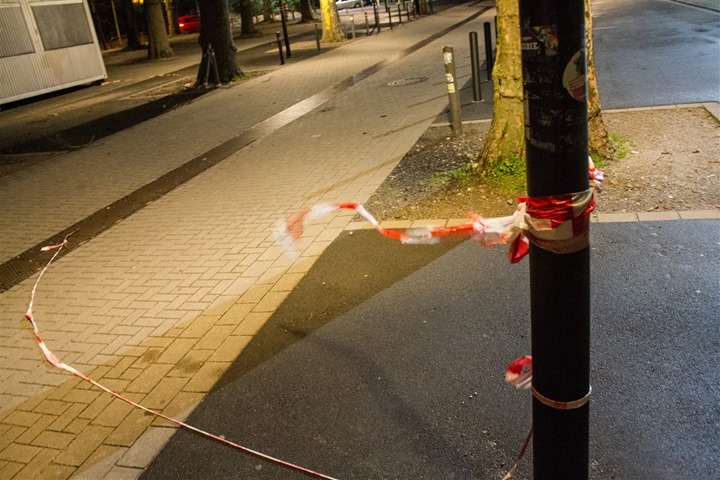 Though, my 'finish line' was actually in front of a info booth in front of the stadium.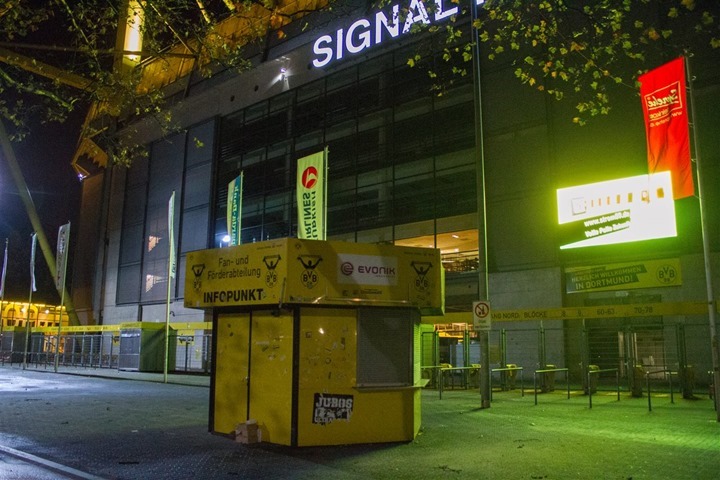 And with that, it'd be 2 minutes of rest before I'd rinse and repeat.  Five times was the magic number tonight.
With the mile repeats complete I did a handful of short 30" sprints in front of the stadium: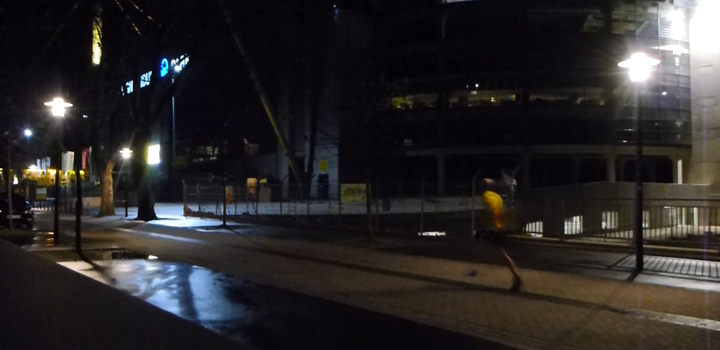 Then, it was time to pose for a picture and head on back to the hotel.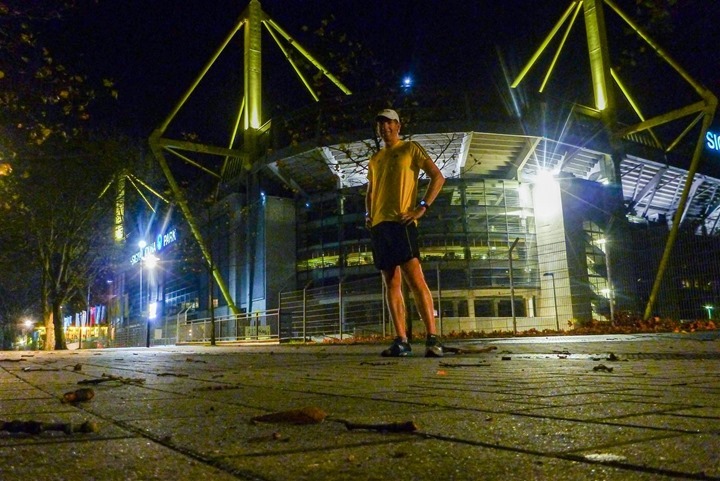 Workout wise things went well, with me nailing all my sets.  Well, actually I was a touch bit fast on some.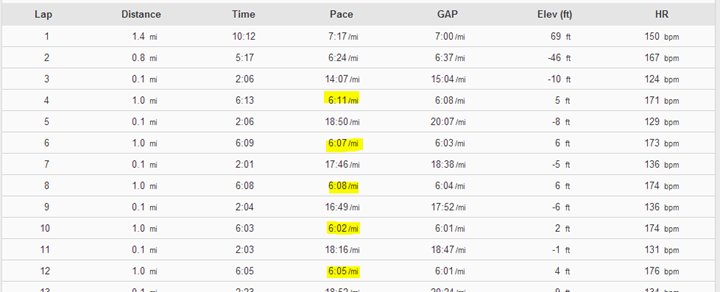 Post-cleanup I wandered back out to the stadium to have dinner.  This was pretty much the only eatery I knew (since I had lunch there too), and it was a 'known good'.  Specifically, the below was a known good (Chili Schranke – Currywurst).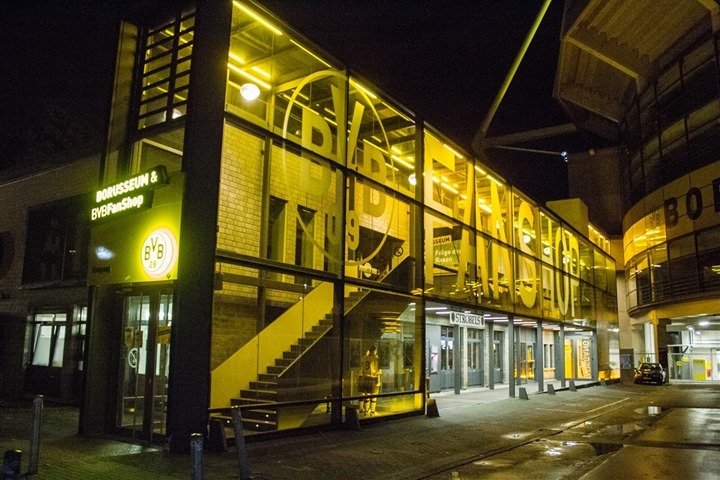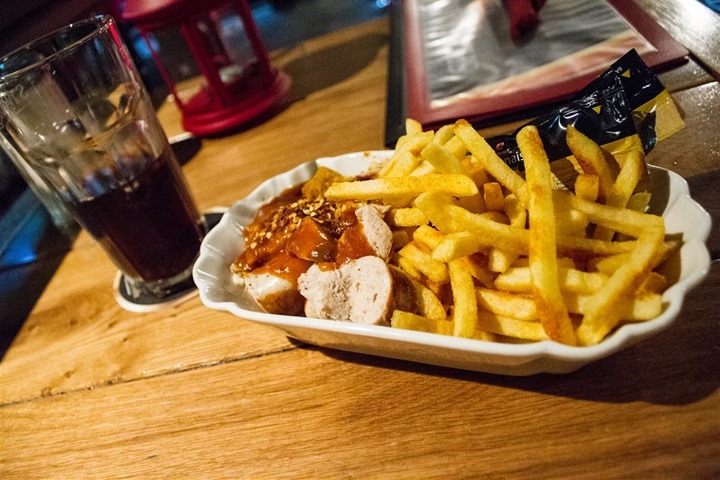 Then, I headed back to my little hotel.  I wanted to point out one minor item of interest here.  Specifically, there's no human attendants at this hotel.  At least, after 10PM.  Instead, the automated machine checks you in.  For example, last night it couldn't find my reservation, so I just created a new one and let them sort it out in the morning.  But the whole system then spits out a door keycode (not a card) that you enter in like one of those airport lockers.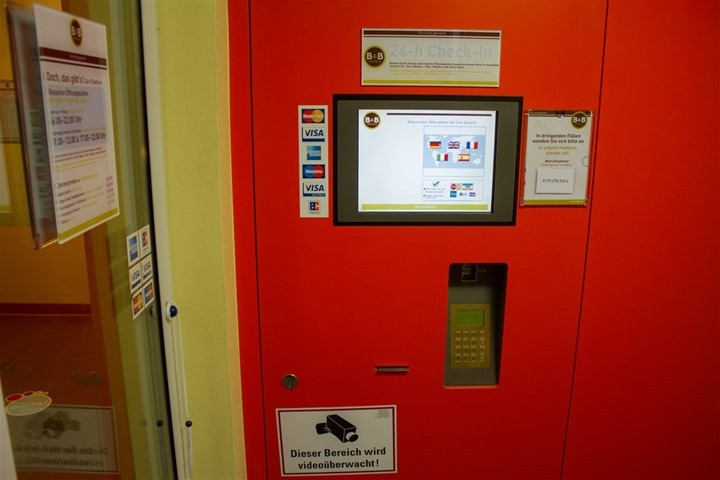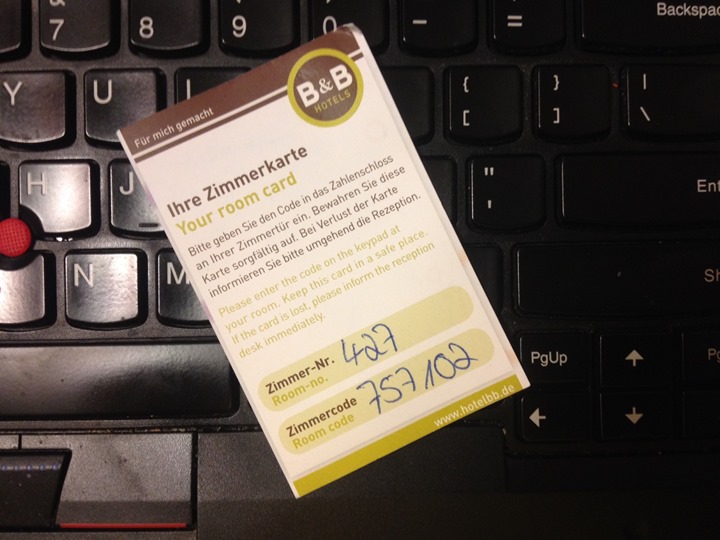 (I had to change rooms, so the second day I got a handwritten room code, the first day it's just on a long receipt)
With that, my short 2-day trip to Germany is over, and I head back later today to France.  Looking forward to getting home – it's been nearly 10 days since I was last there!  And there's a whole pile of gadgets stacking up to unbox.
Thanks for reading!