Just a quick post to prove that this not-so-early-bird can indeed be up before the sun shines.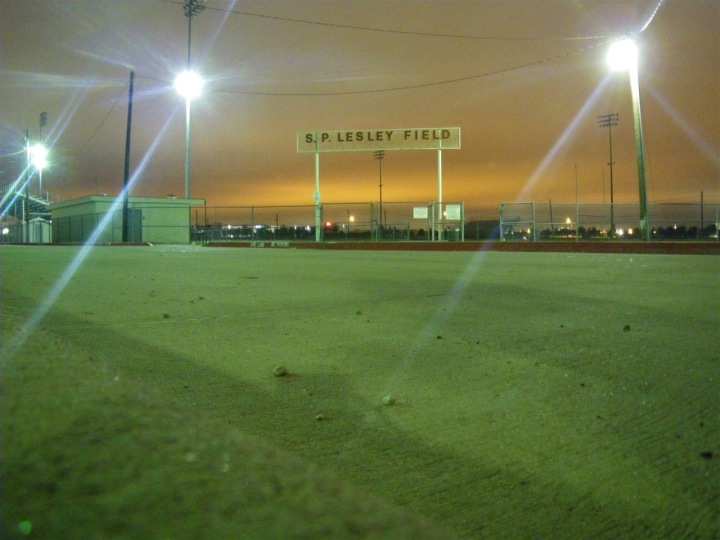 5:22AM – I start on my first lap at the track at the middle school just across the street from my hotel.
A few laps later I saw Rabbits! Or rather Wabbits as Elmar Fud would say.  I would keep on seeing them run across the track in front of me throughout the morning.  Entertaining I say – well, everything's entertaining at five in the morning.
Around 6:30 or so the football team came out and turned the lights on over the football field.  However they stayed on a nearby practice field and I got to keep on truckin'.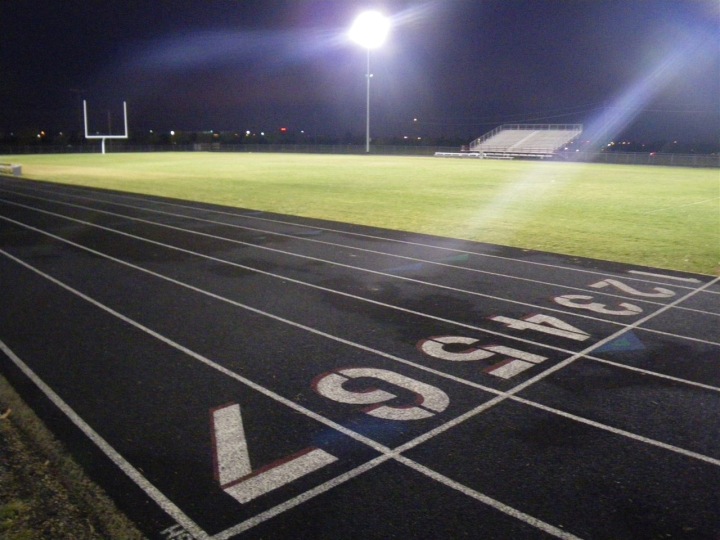 The lighting was good because I was a bit concerned about the slightly interesting drainage design that had a big ol' ditch right along the inside of the track – given I was running in the dark and using the edge as my guide.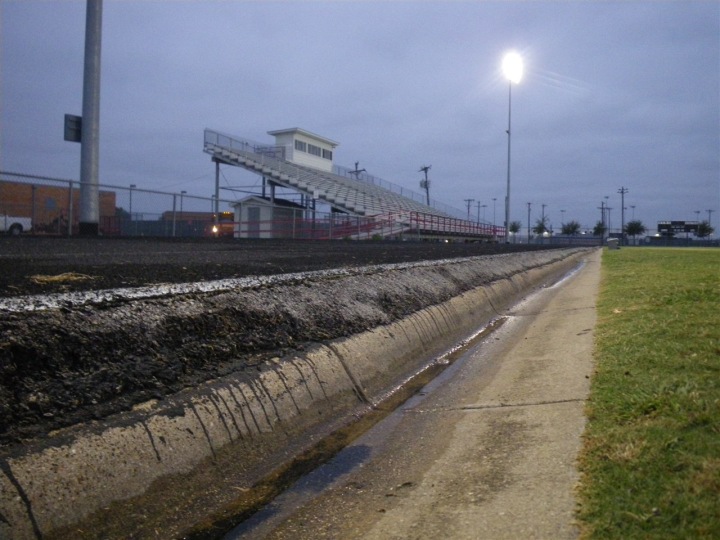 Some 62 laps later I was done.  15.5 miles on the track, including 10×1600 at 6:20 per mile.  Wootage!  Time to head to work, and then fly home!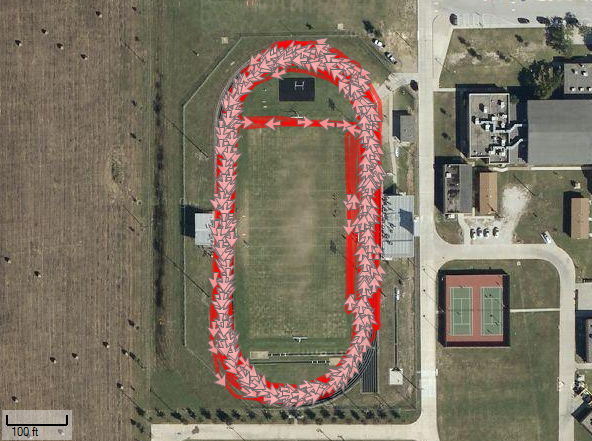 Oh…and I got chocolate milk free from the little hotel breakfast buffet.