Saturday is all about the run.  Run far, run sorta fast…but run long.  So I did.  Just shy of 21 miles worth of bank deposits in 2.5 hours.  I was a bit unhappy though as I couldn't get the speed I wanted to.  My legs were still fried from Thursday's morning's 15.5 mile track workout, plus sitting on planes and in airports the rest of Thursday.
I knew about 20 seconds into the long run it was going to be rough as the legs were already staging a protest.  Even though my HR was quite low, my pace just wasn't where it needed/should have been as my legs simply weren't responding to speed increases.  Oh well. 🙁
It was a least a nice one-way run on a perfect morning from Alexandria towards the Nation's Capitol and then a loop past all the major monuments and things to see.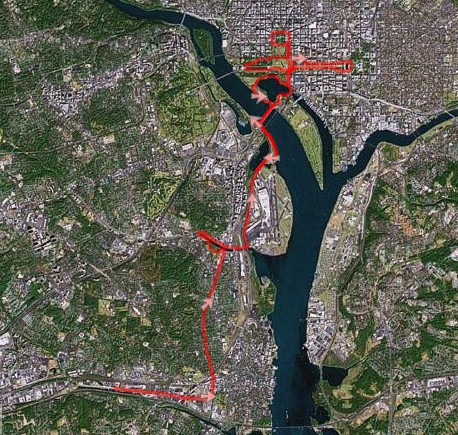 After doing some errands I cooked up a quick Italian dinner with a friend.  Made some grilled rosemary chicken and then tossed together some fresh pasta with pesto sauce.  Also put together a super-simple bruschetta.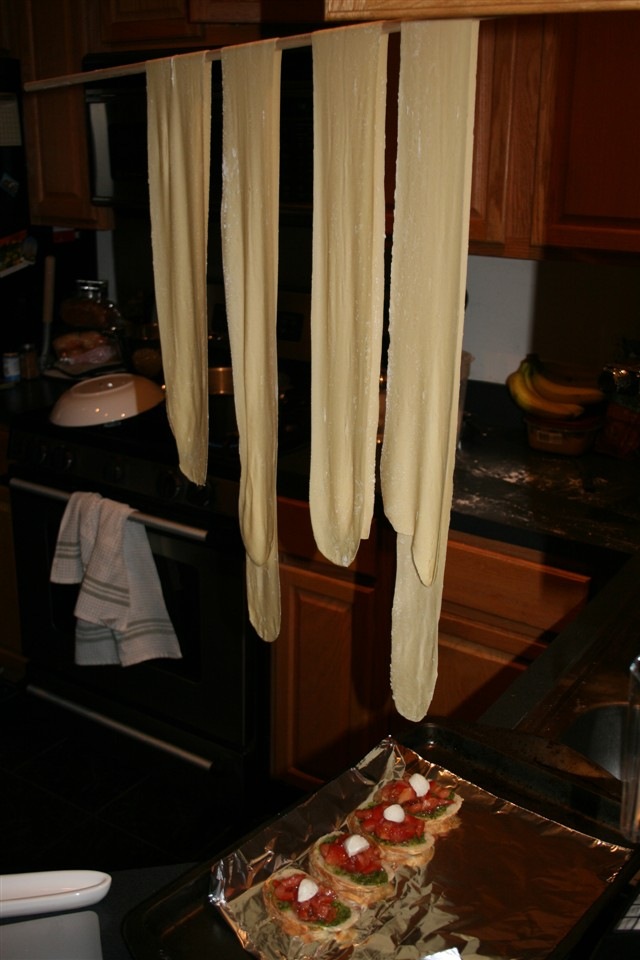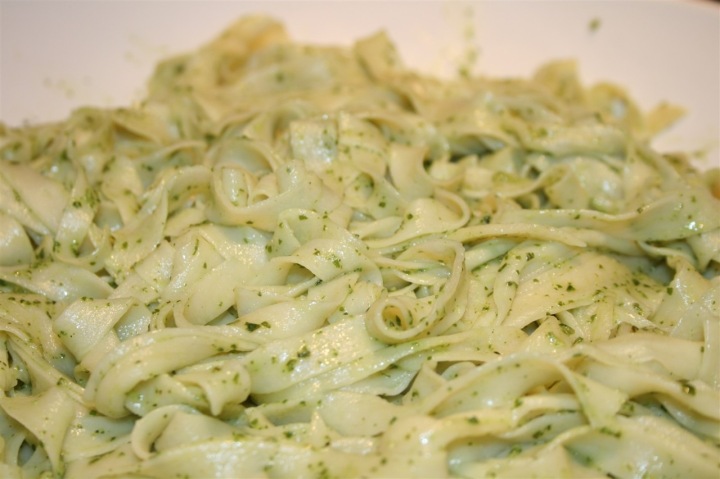 Ha!  I found had a use for this olive dish that's been in the house for years.  Sweet!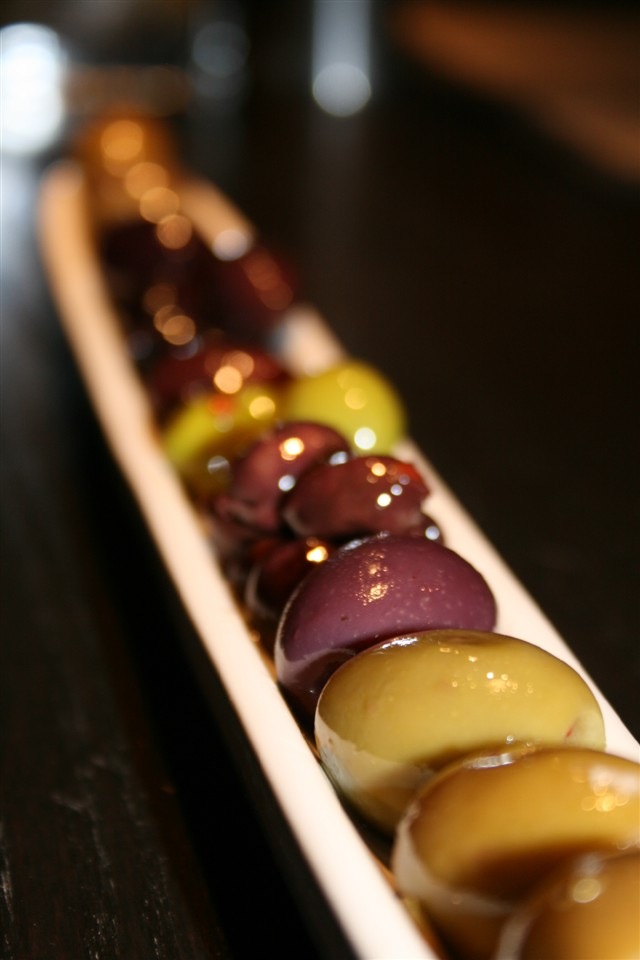 Oh, and we made fresh apple juice from some of the apples we picked back a few weeks ago.  Ya gotta realize I have easily probably 30-40 pounds of apples left.  I put whole apples in the juicer and it separates the skin/seeds/top from the juice.  The red thing is just a separate corer I was going to use to make Applesauce with.  It's so much fun to use as its just a super simple device that cores, peels and slices the apple all without a single watt of power.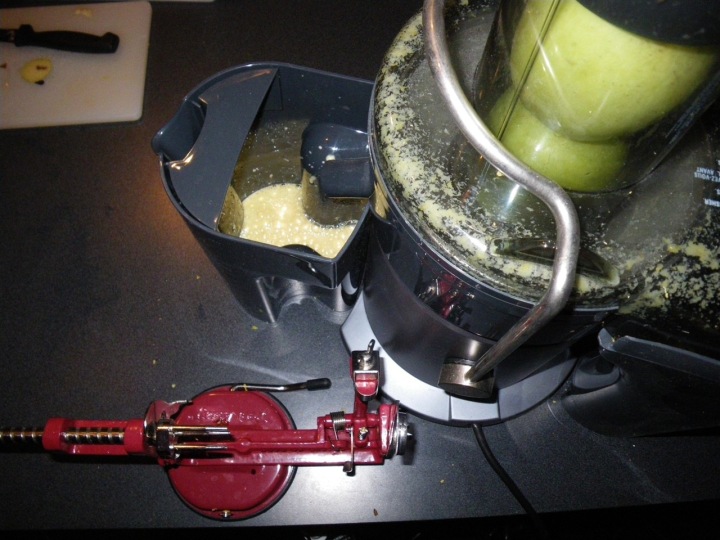 One of the things you notice about fresh apple juice even after straining it quite a bit is the darker cooler.  But it just tastes incredible – and it's nothing but apples.  Now that I look at the photo – it looks like honey.  And in many ways – it is pure gold!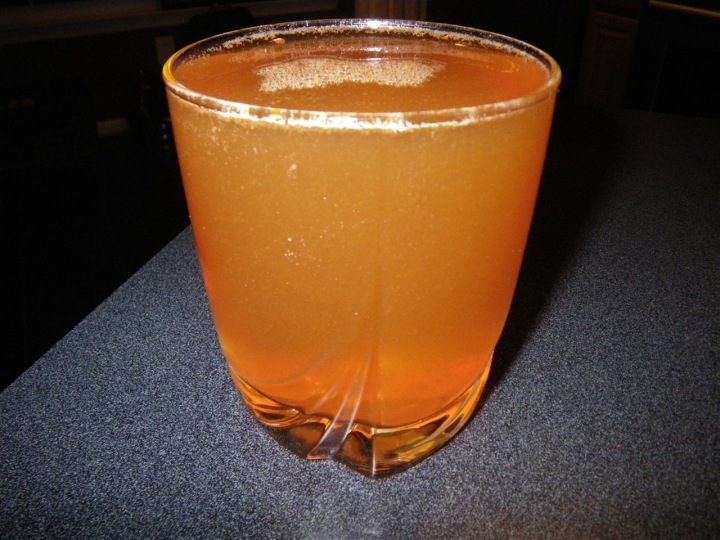 Sunday:
I was up early (well, not my tri-race standards though) to go watch some friends compete in the Backyard Burn – which is a local fall trail running series with both a 5M and 10M distance offered.  This was the first race of the series.  I had started some cinnamon buns the night before, letting the dough rise and proof.  But those would have to wait till after the race.
Here's a couple of photos I took this morning of semi-random people (actually, some of them were of DC Tri Folks):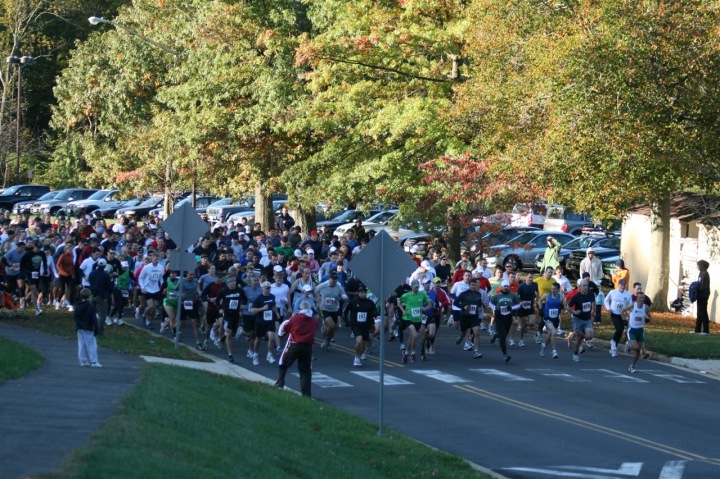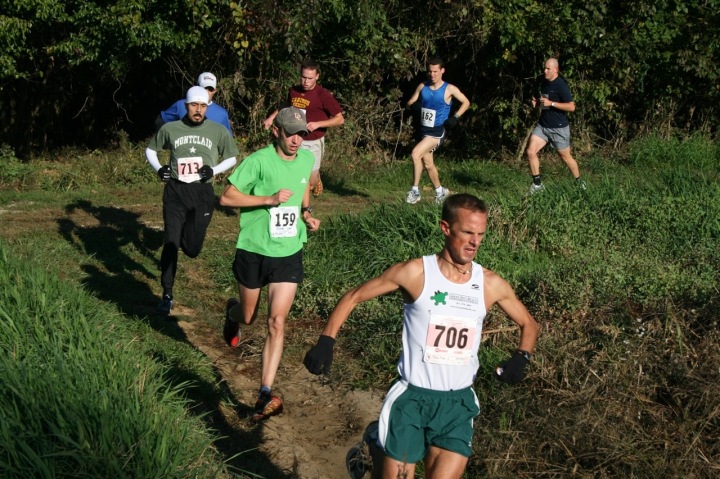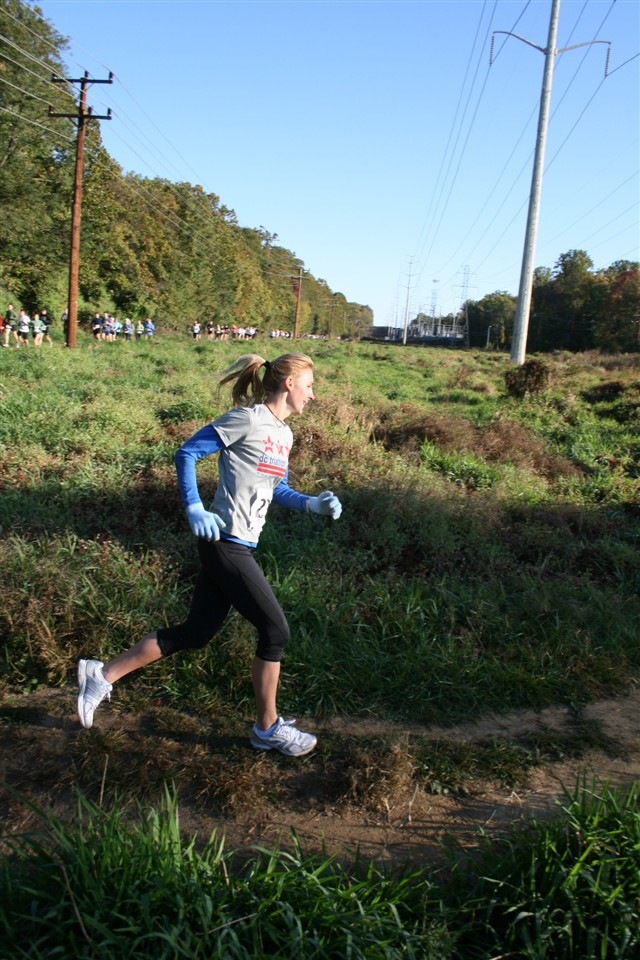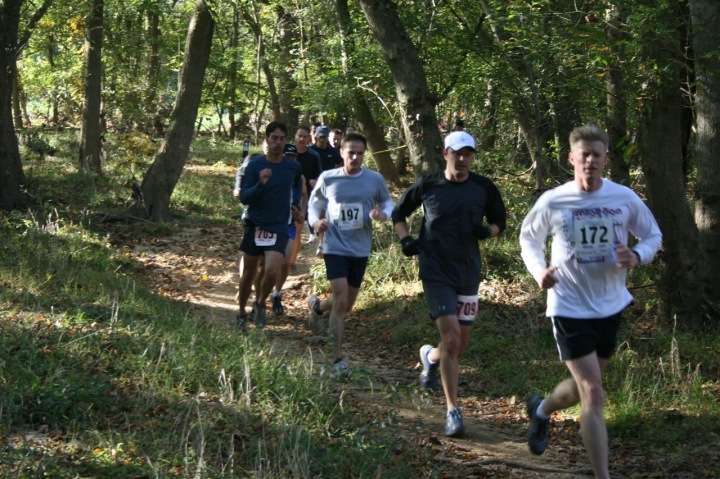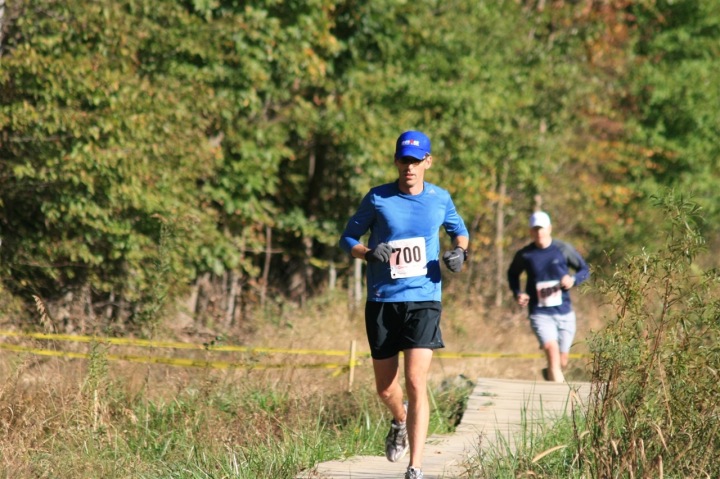 And both my friends I was there cheering for did well too, with both taking Top 3 in their respective age grounds.
After that – it was time for the sweetest part of the day – my buns!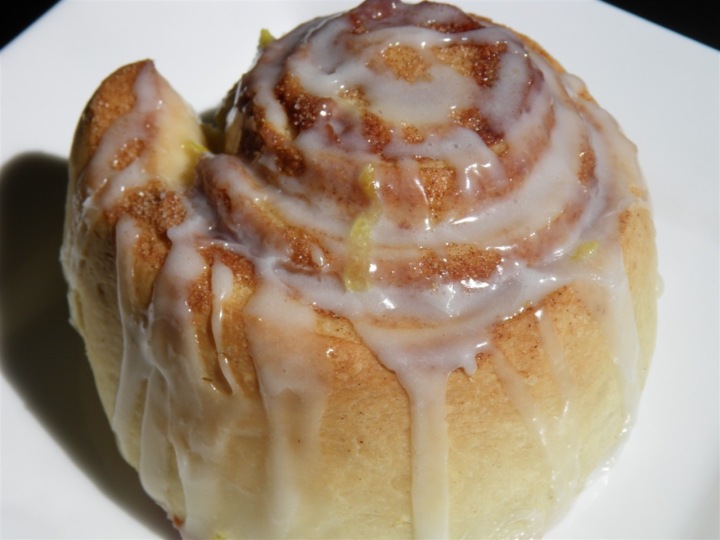 Yes, they were made from scratch.  And in the frosting I put a little bit of shaved lemon peel in which gave it awesome flavor.
After that, I had to work off my cinnamon bun and we headed down to Prince William Forest Park (a nearby National Park) to get in about 30 miles of riding.  It's great because it's 7.5 mile loops, so I was able to go one speed while she was able to go another speed.
It's nice this time of year as the leaves were changing colors.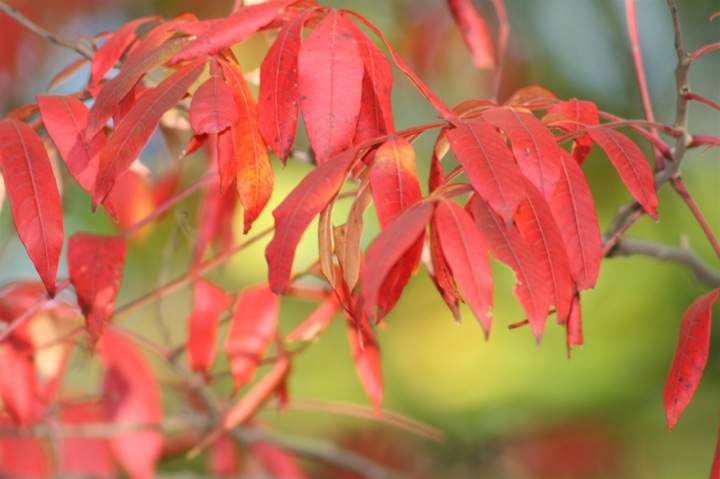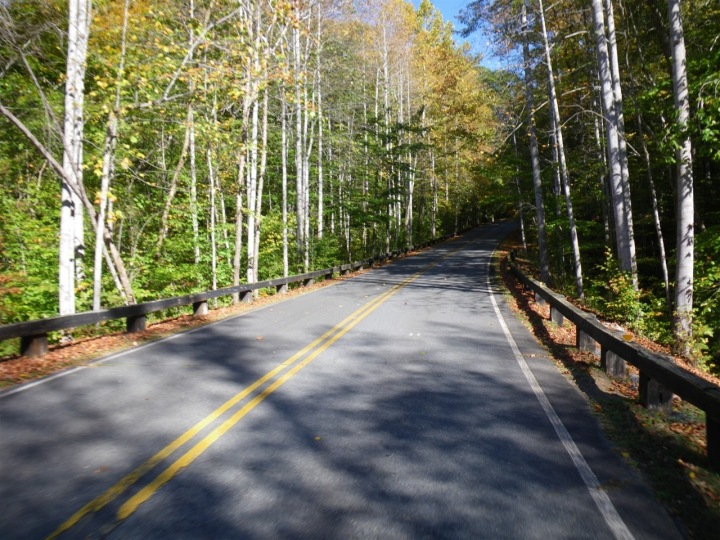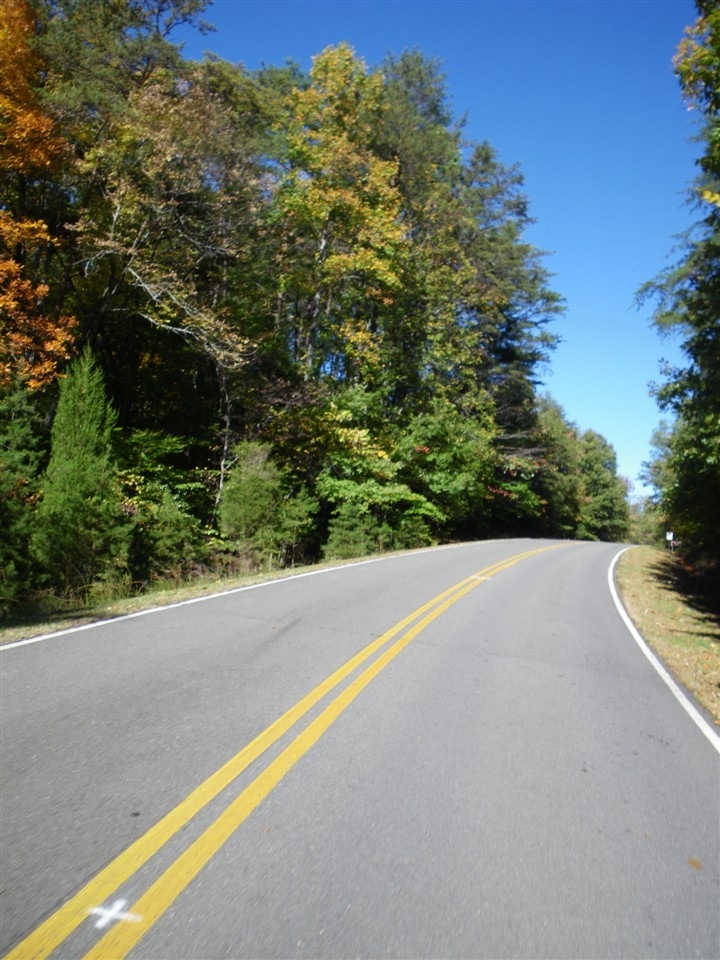 And since it was a bit cooler, I could bust out my cactus jersey again.  It's a bit thicker, so not too ideal for the hot and humid summers – but perfect for fall.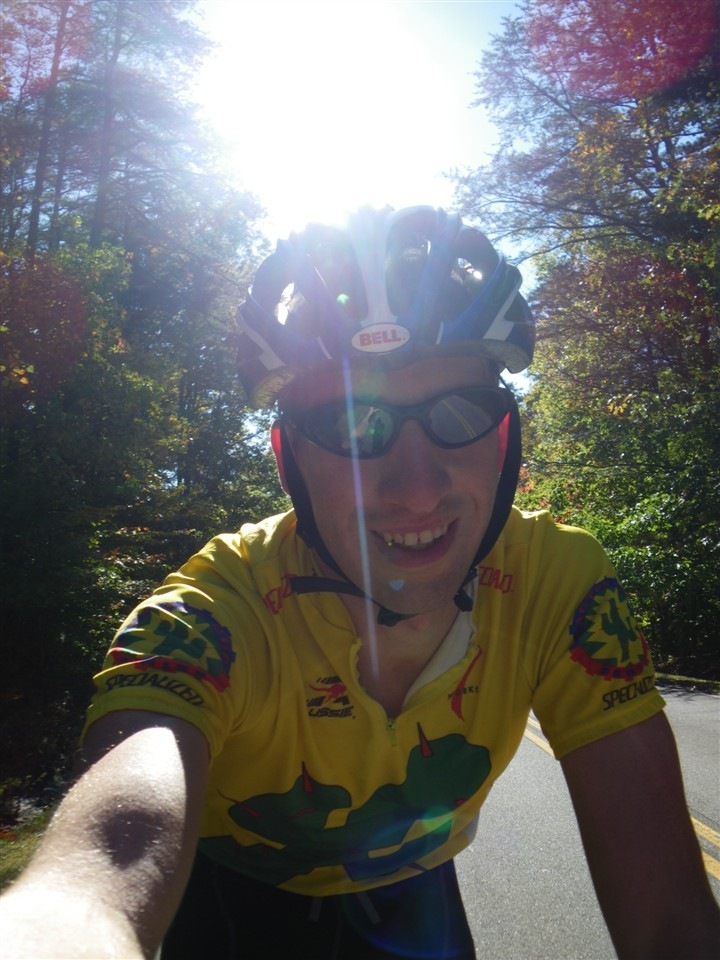 And while 'we' had one minor but almost major issue with an unexpected at speed departure from the bike (no not me, there'd be tons of photos then), all's well that ends mostly well after a quick trip to the bike shop for repairs.
So that's my weekend, have a good week!  I'm off to Seattle for a couple quick days of work meetings and enjoying the nice rainy Seattle weather.
Oh…wait…while I was writing this I was also doing dishes and realized I had a big-ass bowl of frosting still left from this morning.  So I put some on a banana.  Mmmm…sooooo…gooood.  I wonder if I can freeze the frosting?