Loops
Saturday marked the beginning of the taper for the Philly Marathon in two weeks.  It included an interesting run workout that I hadn't done before.  It started off with a 10 minute warm up, and then stepped down temporarily to a 6:50 pace for two miles, before beginning a set at 6:40 for 10 miles.  After which there was another 3 miles at a tad bit slower 7:00 pace before a cool down.  Going slower was actually really difficult on the legs after getting into gear at a different pace.
It was cool though because I picked out a course that was looped for the 10 mile section, each loop being slightly under 2 miles around the river.  This enabled a bunch of friends to latch on and off for different loops.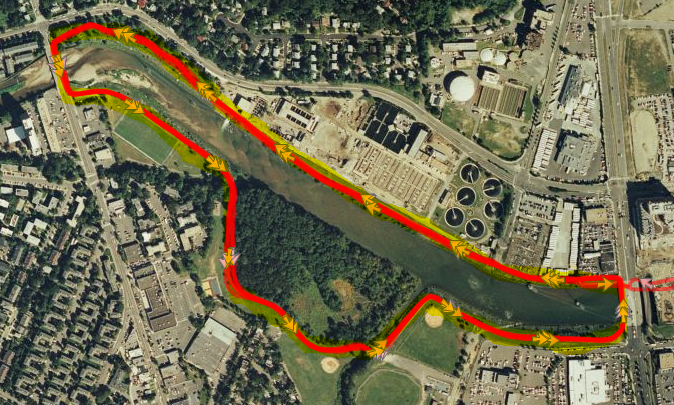 All told it was about 17 miles.  The good part though is that pace was right on target with a relatively low zone heart rate.  And at the end of the 17 miles I felt pretty good.  So things are looking quite nice for a sub-3 time at Philly.
After the run I did the usual casual bike ride for 30 mins.  The leaves along the trail in front of my house were quite nice.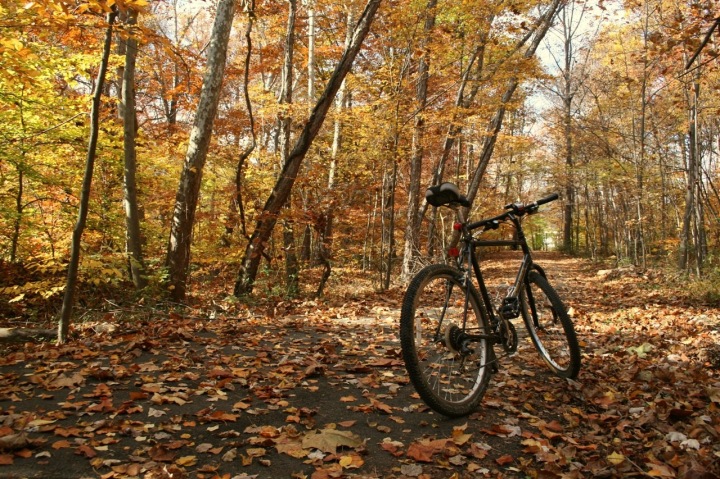 Flips
Afterwards I went to the Dulles Expo Center to check out the latest Warren Miller film.  Like last year, the film is paired with a ski and winter sports expo.  And like last year, the expo was pretty lame.  But the Warren Miller movie was MUCH better than last year.  And gave me some interesting ideas for this year's overseas ski trip.  Some great footage of incredible skiing and ski aerobatics in the film as usual.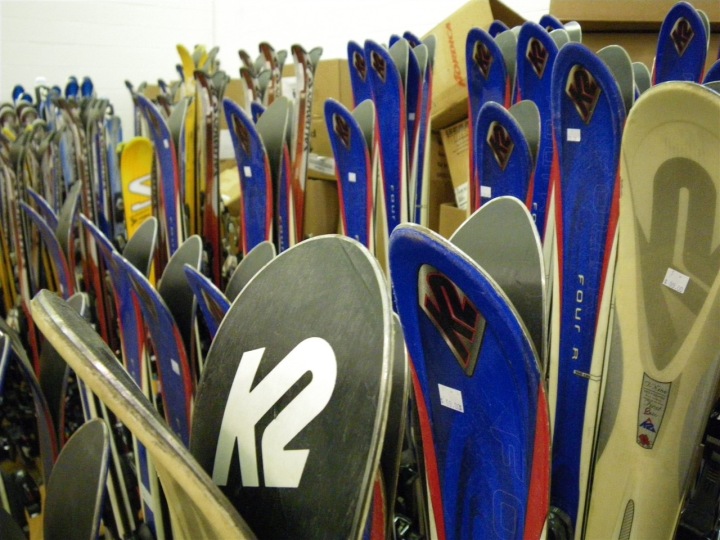 Somewhat unexpectedly I ended up picking up a pair of used skies for this coast.  They were super-cheap  and I talked my way into a good deal (they had demo pairs for as little as $59 with bindings).  I have my 'nicer' skies in Seattle because I'm there so often in the winter.  Given the ski areas around here are a bit 'ummm…', I just use whatever here.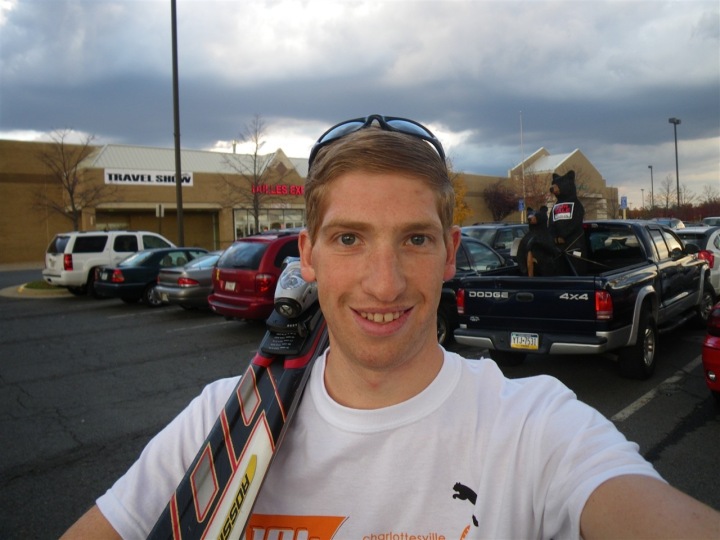 As I was walking to the car I noticed this truck.  Wow.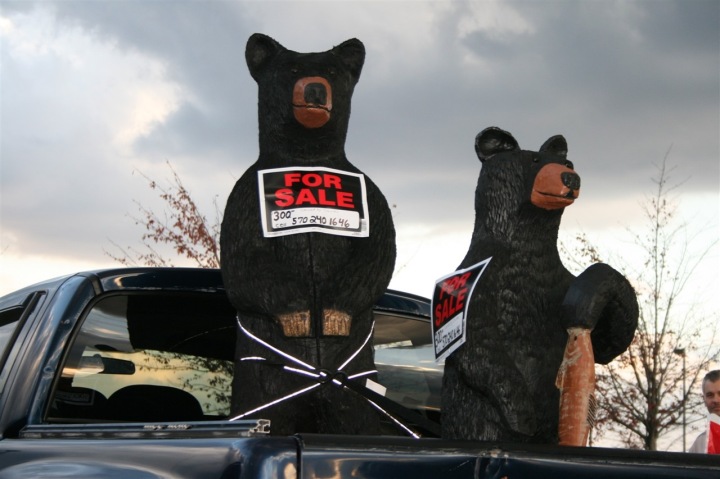 I did notice that the skies fit perfectly in my bike rack…but…decided an interior seat would probably be the best bet for ensuring they arrived home with me.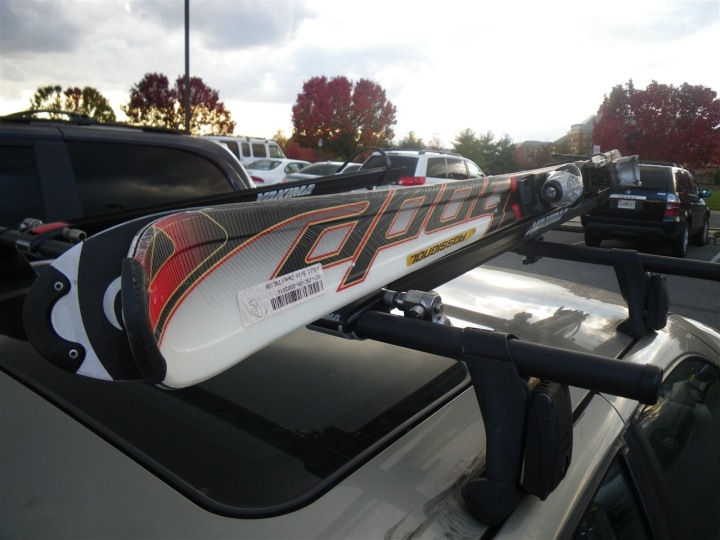 After getting home I made some Pumpkin Pie Ice Cream.  But, I'll refrain from posting pics of that until the Pumpkin Post (which…might come sometime this week).
Loops
Sunday morning I headed back down to Prince William Forest Park for another set of loops around the…well…loop.  It's amazing how different it looks just a week later.  The bike path side of the road is now completely covered in leaves – 5 to 6 inches deep in some cases.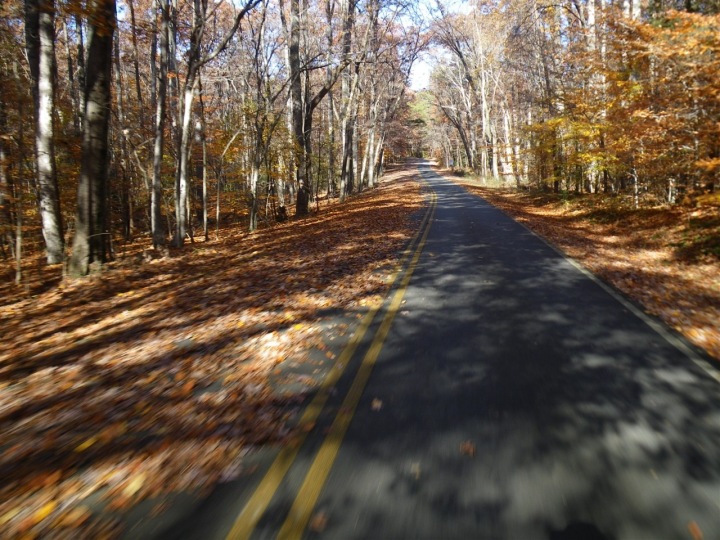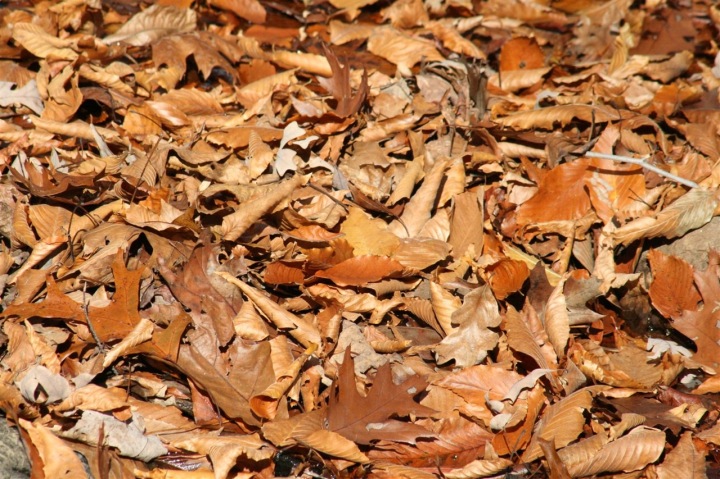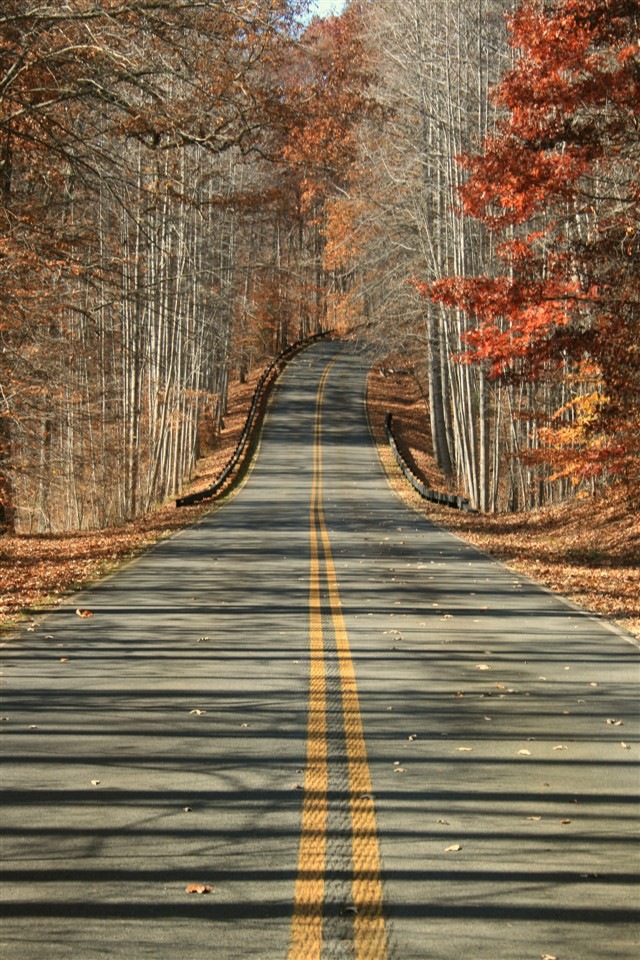 I also rode the loop both directions this time (twice each), and found them to be exactly the same.  Well…technically going clockwise is about 10-15 seconds faster per 7.5 mile loop.
And on my last loop I had a falling leaf land and stick to my helmet while cycling.  I took it home with me and pinned it to my garage wall.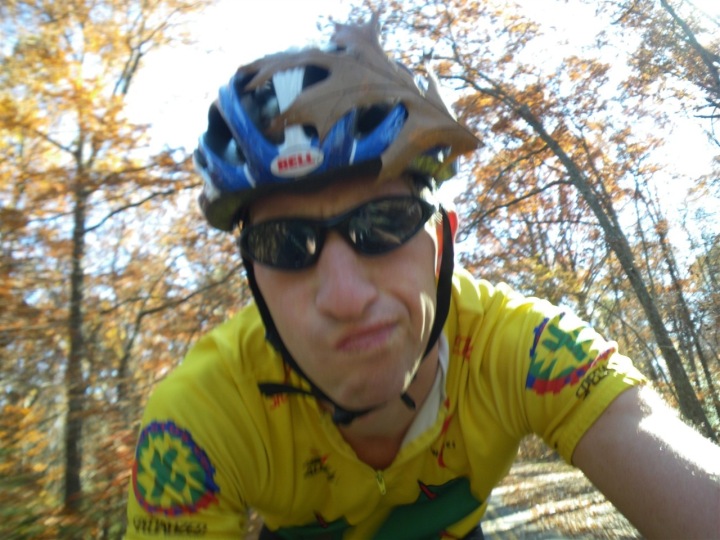 Afterwards, I wandered around a bit on some of the nice hiking trails and took a few photos along the way.  All in all, quite a nice morning down there.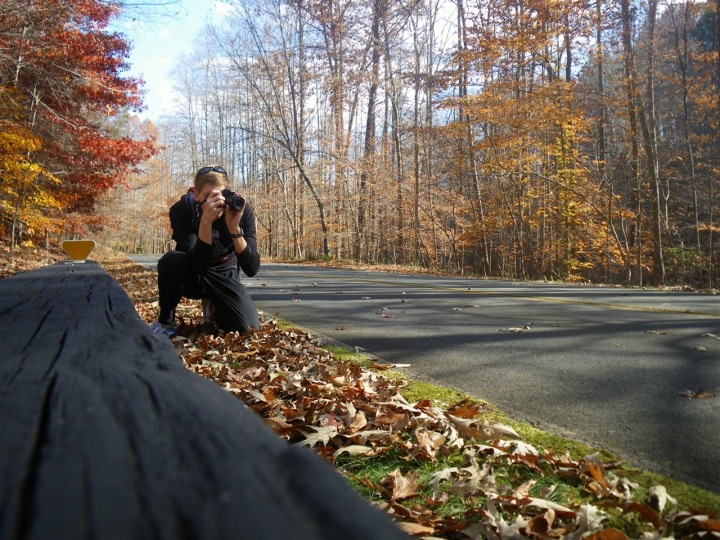 Random side notes section:
I got a slew of e-mails regarding the log book I posted a picture of during last week's post.  I'll write-up something on the plane and post something mid-week, including downloads of the logs.
If you even partially enjoy just a small sliver of what I post here on this blog, I'd love about 7 seconds of your time to VOTE FOR ME (I got nominated for Best Endurance Sports Blog).  My goal has shifted.  I'm looking for 3rd place – as I still get sunglasses.  Steve's just too hard a force to be reckoned with for first.  But with a few more votes, I think I can still get the glasses!
That's it.