There are few times in my little athletic life where working out after I've already worked out sound appealing.  I've just finished another 20+ miler and my legs are already unhappy with me, but what's on the schedule?  A bike ride.  Joy.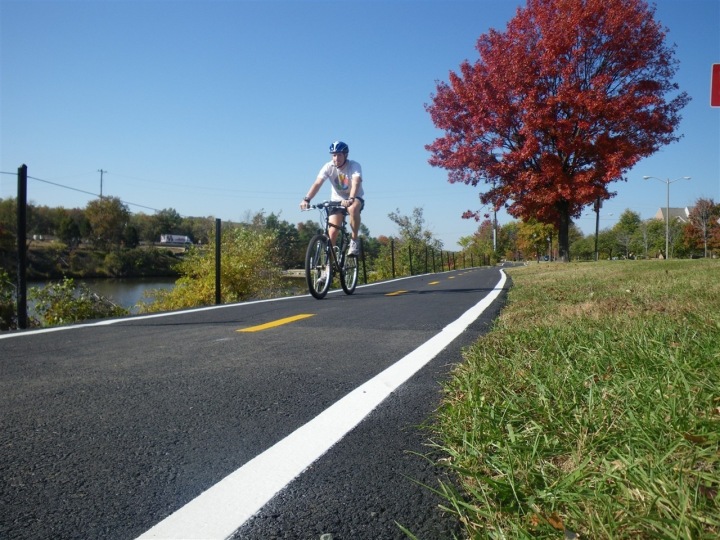 But…this is a nice bike ride.  This one's done at grandmotherly speeds.  No – really – I rarely break 11-13MPH average speed on these rides.  I'm just out to loosen my legs up.
See – proof of my low speeds: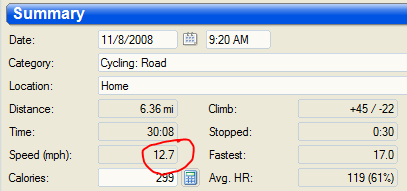 So why would I bike?  Well, cause the coach says to.  But aside from that – because it really does make a difference.  Your legs feel 500% better – almost as if you didn't run at all.  The key is that you're not out there mashing heavy gears, but rather just peddling along at a leisurely rate in an easy gear.  You'll notice my average HR above isn't even close to the bottom of my Zone 1 – which starts at 123bpm.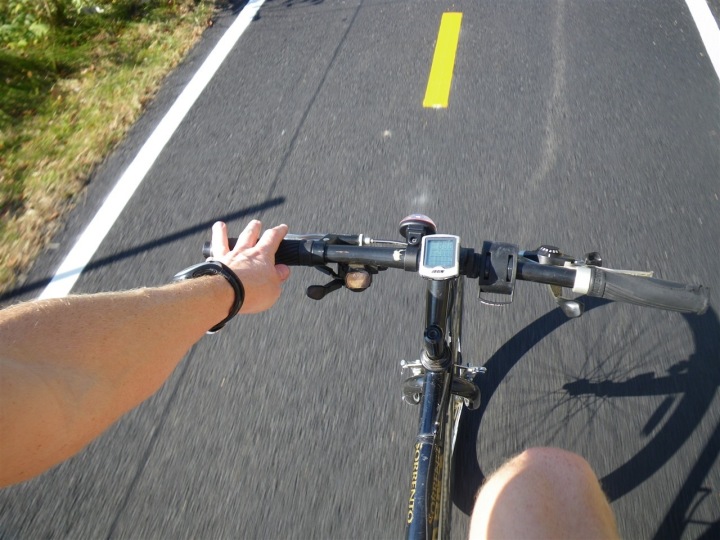 You'll also notice that I'm not on my tri bike – or even a road bike.  I'm on my old junker mountain bike.  The one I used as a kid on my paper route.  I'm just bumbling around on the bike path in front of my house.  Not in a hurry, and not out to set any speed records.  Try it just once after a long run, you'll be amazed.
Finally, if you look at the first photo above – you'll notice I'm still in my running stuff.  I don't bother to change out of running stuff.  In fact – I never even go into the house, I just get straight on the bike.  I find that going into the house lessens my desire to get out and go for an enjoyable quick bike ride.  But really – 30 easy minutes cruising around is pretty nice once you get on the bike.
You know how when you're out there pushing it on a hard long bike ride and you see people just enjoying a nice leisurely jaunt on their bikes and sometimes wish you could be them?  Well…this is your chance.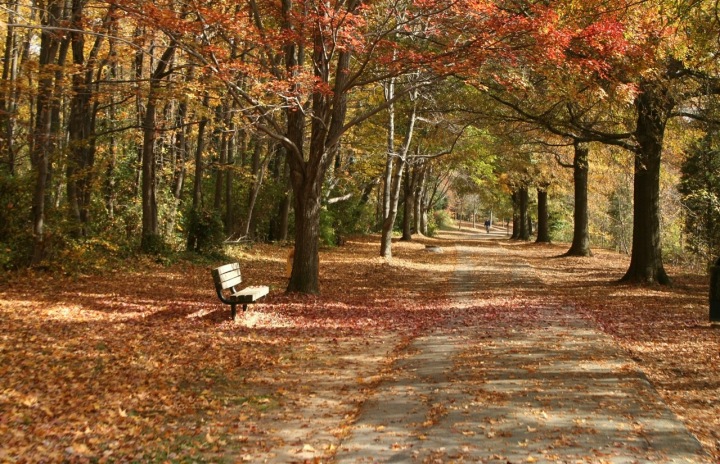 (Taken on my 30 minute cruise this past weekend, on the bike path by my house)