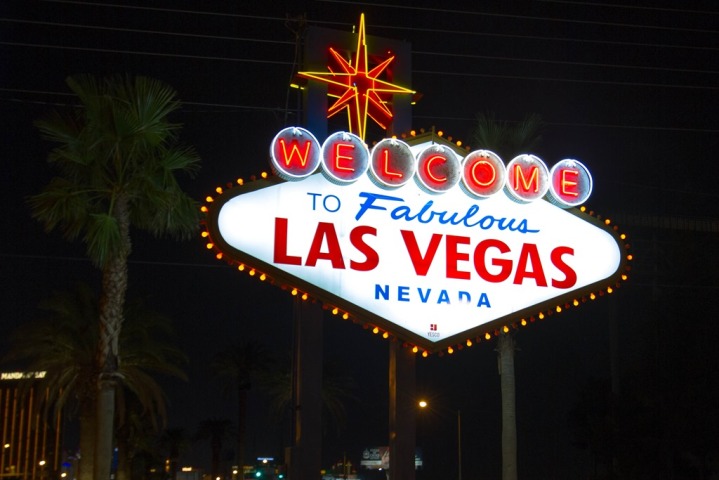 I've successfully arrived in Las Vegas, ready to tackle another year at the massive bike show – Interbike.
I've got a full plate over the next two days and I'm looking forward to talking with a number of companies, especially those that weren't at Eurobike a few weeks back (you can click there to catch-up on what you might have missed).
Looking at the crystal ball a bit, I wouldn't expect to see too many surprises on the sports/bike technology front here this year – at least from established players in the industry.  All of them have made their major announcements at Eurobike.  You might see a few new items pop up from smaller players this week, but even then, most of the announcements have been made.
What you will likely see is further clarification on products and product direction, as well as a few minor announcements, information disclosures, or previews of things further down the line (i.e. Tacx iPad app, etc…).
That said – I'm here to cover what you're looking for.  So as was the case with Eurobike, if you've got items you want me to check out, I'll be happy to run them down!  One of the benefits to hitting up Eurobike first is that it has slightly lessened the load for Interbike.  Of course, we'll see if that holds true by the end of the week.
Oh, and lastly – for those curious, I didn't go to the Demo Days out in the desert this year (which his Mon/Tues ahead of the main show floor).  Partly because of conflicting meetings elsewhere, and partly because while I found it fun and interesting, there's very little in the sports technology front out there – and none of which isn't on the main show floor starting Wednesday.  And none of it is ever announced out there first.  Certainly a great venue if you're aim is to demo a new bike or component, but less so for sports technology.
With that, be prepared for a torrent of posts over the next few days.  Keep in mind though that Vegas is on Pacific Time, so the posting is slightly skewed time-wise accordingly.
Thanks for reading – and remember to drop your suggestions below!