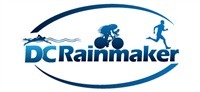 I'm back at it again – giving my predictions for what's coming down the pipeline for the 2011 year.  Last year's predictions post became one of my popular and regularly read posts…and, for good measure – the vast majority of my predictions came true, with only a few items being delayed into this year.  So, given that, I figured I'd give my crystal ball skills another try and give it another go for the new year.
Without further ado, let's get into the action!
Running:
1) Size: I think we're finally seeing the proliferation of smaller GPS-based running watches.  I predict that we'll continue to see the size shrink a touch bit more to ultimately fall in line with your typical sports watch.  However, don't expect anything much smaller than something like the non-GPS based FR60 – merely because beyond that and the data screen size becomes pretty useless.
2) Cost: At the moment, Garmin dominates the GPS-based watch world – but expect to see a number of new players this year come onto the scene, especially later in the spring and again before Christmas.  With folks like Nike teaming up with Tom-Tom, look for some pretty tough head to head competition on the low-end GPS-based running watch front.  Though given manufacturing and availability constraints typical of new product launches – don't expect any 'great deals' until the Holiday buying season.  Ultimately these new competitors will lower prices across the market – but it may take a bit of time to catch on.
3) Screen functions/real estate: While we might see some minor improvements with respect to display technologies used (such as the next generation FR310XT going to a touch-screen display) – the majority of the market will likely remain with a classic monochrome LCD screen.  I do expect that in 2012 though, we may see more folks tackle both touch screens as well as color screens.  I think that ultimately we'll see iPod Nano quality screens, with what will eventually follow a similar underlying expansible app structure as well.
4) New Devices – Looking at the major manufacturers: Here's a rundown of what I think is in the pipeline for upcoming year.
A) Garmin: As noted last week, a new touchscreen triathlon watch is due out this spring, replacing the Garmin Forerunner 310XT.  Also expect to see at least 1-2 more running watches coming out, likely refreshing the FR60, and probably offering something (GPS based) a bit more advanced on the pure running side as well (same size as current FR110 and FR210)
B) Timex: Timex has previously said a new Global Trainer GPS unit is on the way.  They spent the past year introducing their first model and getting a lot of feedback about it.  They hear you – and I know they get it.  I also expect to see them branch out into both a cycling-specific device this spring, and a running specific device – both GPS based.  The only concern I have here is that I'm not fully on board with whether upper-management at Timex is 100% behind the endurance sports scene. Their engineering team seems quite dedicated – but I get the feeling that they lack higher level company support/direction.
C) Suunto: If there's anyone out there that hasn't made things clear…it's Suunto.  I can't decide if they get it, or want it.  If they don't release a new fully integrated GPS device this year (one piece, not multi-pod), then I think they'll essentially be shut out of the market in the endurance space for the foreseeable future.
D) Polar: I think Polar gets it now.  I think 2011 will be a good year for them.  I expect to see them finally dive into the GPS space with a fully functioning single-piece device (previous GPS offerings required a separate pod).  They'll also have to refresh their cycling lineup to make it realistically functional with their new power meter – since the current line lacks the capabilities needed to make it competitive.  The only thing holding them back is lack of ANT+ support – thus a stumbling block to existing converters (and no, there's nothing blocking them from joining the ANT+ alliance – I've been told "they'd be welcome in with open arms").  They'll get new folks buying units, but their conversion rate for athletes with existing technology will be lower.
5) Integration with treadmills: While there are some efforts out there on the part of ANT+ to introduce more ANT+ intro gym equipment, I expect this area to remain flat.  The commercial gym market is largely in a bit of trouble right now – so you won't be seeing many bothering to invest in added whiz-bang features that 99.98% of runners just don't care about.  While you and I love it (and would choose gym's based on it), your average runner won't…and doesn't.
Cycling:
The cycling scene will probably see the most overall expansion in 2011.  Power meters will end up being the name of the game this year, along with a proliferation of 2nd-tier ANT+ enabled cycling head units.  And remember, in the cycling world EVERYTHING revolves around the Interbike ( in September).  So things get announced in the lead-up to that.
1) Power Meter Showdown: Many folks coined 2010 as the year of the power meter, but I don't think that's really accurate.  2010 was 'the year of the power meter announcement' – but not the year of 'walking the talk'.  Now it's time for everyone to put their money where their mouth is and hit their deadlines.
A) Garmin Vector: I expect them to ultimately release Garmin Vector roughly on schedule just prior to Christmas 2011 (with announcement at Interbike 2011).  Given their public statements in financial earnings reports around this, it helps to solidify the position a bit more.  I'd also be shocked if this isn't sub-$1000, all in.  In order to avoid negative press from higher end cyclists though (who ultimately guide everyone else), they're going to have to ensure the software and calibration/configuration side of the power meter is on par with the competition.
B) Polar: I think Look/Polar pedal based power meter will slide a bit from their previous direction of Spring 2011, and end up in the Summer 2011 slot with limited availability.  Mainstream availability will likely be fall 2011 post-Interbike.  Whether or not anyone actually buys the heavily overpriced device ($2,200US), remains to be a question.
C) Power2Max: They're delivering their ANT+ crank power meters in Europe these days, but still have some minor regulatory issues to sort out for getting them stateside.  Obviously, the market is huge stateside if they can maintain their price point.  Today they undercut the Quarq and PowerTap (barely) in price, though, long term items like support and product build remain outstanding questions.
D) Pioneer: Pioneer's pedal based power meter and Android based ANT+ head unit keeps on flirting with the public eye at major tradeshows like CES.  But I haven't seen anything that indicates they'll go to market this year.  I expect them to once again show some skin at Interbike, but not have any product until Spring 2012.
E) SRM: SRM's got some issues on their hands.  The BMW of power meters is about to run into the mother of all storms when it comes to losing customers to lesser priced devices.  While SRM has long been held as 'the gold standard of power meters', many incorrectly assume that means everyone wants the gold standard.  Sure, a TdF or CAT1 rider might…but the average age group doesn't care.  Given other options, they'll likely choose a cheaper model.  SRM's going to have to either lower their prices across the board (unlikely) or start offering a new low-end price point for certain models (likely).
F) Quarq: The South Dakota based company has a few announced products still to go out the door – like their mountain bike PM, and at the same time also appears ready to start on some other projects based on last week's job openings announcement.  Like all current power meter companies, I expect them to see pricing pressure from the release of new entrants.
G) Saris: CycleOps is in an interesting position with the PowerTap.  It's currently priced at the low end of the market, but depending on Garmin's pricing – they could end up slightly higher than Garmin.  Overall I expect them to release a new Joule computer with GPS, and probably prepare to offer a slightly reduced price on their PowerTap hubs to compete in the growing segment.
H) Brim Brothers: For Barry Redmond and crew it's really a question of whether or not they find (or have already found) a dance partner.  Folks like Timex and Suunto are the most likely candidates in the sports technology world, but nothing's stopping them from teaming up with a more cycling focused brand like Bontrager and going it together on the data gathering front.
2) The year of 2nd tier ANT+ head units: ANT+ has become the industry standard in the endurance sports world.  While there was some question in early 2010 as to whether BTLE would leapfrog and folks would adopt – it's become clear that BTLE has simply been left in the dust at the moment.  Not even Polar is using it for their first generation power meter pedals (it's planned to convert to BTLE until second revision).  We saw at Interbike and again at CES more and more companies coming out of the woodwork and supporting ANT+ devices.  But we're also seeing an increasing number of no-name companies producing cheap variants of major name devices.  Essentially the same thing you see across any consumer electronics space once a clear path has been defined.  Expect that by Interbike 2011 you'll see at least another dozen more 2nd-tier ANT+ cycling head units that do just about everything the Garmin Edge does…except likely without the finesse.  Ultimately this will drive competition and decrease prices in Garmin's very profit-heavy fitness space.
3) Some live tracking? We saw Garmin release the GTU10 unit back at CES last month – which combines satellite tracking with cell-based position uploading.  This enables you to track your friends out on bikes, your Dodge, or your dog.  Whatever you plan to attach it to, you can track it. I fully see this as the trial run of this technology for Garmin, and would be blown away if we don't see it in the Edge series (and eventually the upper end tri/running watches) in the next 18 months.  I don't expect we'll see it this year, but likely on the docket for 2012 with a refreshed Edge 800 model around Interbike 2012.
Swimming:
We've seen quite a bit of action in late 2010 on the swimming from – but I think that's just the beginning.  Two new watches came out late last year that now support downloading your workouts to your computer afterwards – the FINIS Swimsense, and the Swimovate Pool-Mate Pro.  However, there's still a bit of work to be done.
1) Look for the majors to start doing (indoor) swimming. I fully expect to see at least one of the big players (Garmin/Timex/Suunto/Polar) to get into this arena, either via acquisition of a company, acquisition of technology rights, or straight up developing it on their own.  Though, if I had to wager, I'd guess acquisition of technology as the quickest method to play catch-up.
2) Expect to see continued development on openwater swimming.  Today, only one player (Garmin) has attempted this, with their openwater swim mode.  But, despite its best efforts – it's really not all that useful in its current form due to the high margin of error compared to the almost always spot-on swimcap method.  I suspect we'll see another go at the algorithms behind this, hopefully to improve both distance accuracy – as well as what the little map looks like.  Because at the end of the day, it's all about the pretty map.
3) Expect some non-wrist computation solutions for the pool.  There's a bunch of companies out there today toying around with different things that would allow you to track your pool time through means other than wearing a wrist watch.  While I don't expect to see any of these make it to market in 2011 (except maybe a 'just barely in time' limited holiday 2011 release) – I think you'll start to see this area move in 2012.
Software:
In general, the state of software is still rough.  There's no coherence here between device manufacture and the software they produce.  There's some great third party commercial options out their – like Training Peaks and Sport Tracks – but largely nothing really coming from the actual device vendors themselves aside from silo-like implementation by each respective vendor to support just their own product(s).  Most of these lack the overall realization that their customers have multiple products and don't want to track their activities across half a dozen applications.
I continue to see significant promise in the open source Golden Cheetah if they can branch out beyond cycling, and if they can attract non-technical users to the suite.  As it stands today, the software is awesome for folks who want to analyze the crap out of their power meter files…but less ideal for someone who wants to get a touch bit more in depth than the basic Garmin Connect site provides.  Being able to serve both customers will be the key to long term success and continued innovation.  And I certainly hope that happens, as they have some really cool stuff in the works, especially on the real-time and live streaming data fronts.
Cell Phones
Make no mistake – cell phones will be a huge driver in how everyone else in the market has to implement features in their products.  Cell phones have already cost Garmin virtually their entire car-based GPS navigation market, and it's already starting to cut into their fitness market with apps like RunKeeper and MapMyRun offering the majority of entry-level features.  Combine that with features not found on dedicated devices such as live tracking, and you'll start to see more and more folks simply paying $.99 for an app that does the same thing as a $300-$400 running watch.  The heavy adoption by software app makers of the ANT+ dongles has only served to speed this up.  Assuming we can get more ANT+ support on cell phones natively (such as the Sony Ericson models recently), this trend will continue.
The one area cell phones don't compete well in however is battery life and weather protection.  Sure, you can pickup plenty of cases – even ANT+ integrated cases – but for the all-around triathlete or runner, that's still a bit of a pain in the butt.
That said, I'm really excited about the cool features coming out from app makers today, and expect that to only increase over the course of the year.
Other Gadget Notes:
Look for another ANT+ scale or two to probably slide out into the market.  Though, unless the price is cheap, I expect to see these ultimately fail.  For example, the current Tanita price point is just simply far too high compared to the much cheaper and generally easier to use Withings scale.
As noted in my ANT+ Symposium post, there's some new ANT+ device profiles coming out over the next year that will support newer devices such as blood glucose monitors and other loosely medical related items.  Ultimately some of these will get integrated into watches, but I'm not expecting to see that happen into 2012 or later.
We're starting to see sleep metrics become more popular, with Zeo being an example of that.  As awareness increases, I expect to see other options float out into the market.  Though, this is one area that's currently competing with simple cell-phone based apps that in the general public's eyes 'do the same thing'.  So that will limit adoption to some degree.
Summary:
In summary, I expect 2011 to be a pretty exciting here…but also a year of hard learned growth.  With so many power meter manufactures looking to dive into the market – some will stumble, likely pretty badly.  Further, if more and more devices approach touch screens – they have to be done right, otherwise users will be put off by the technology.  Sports technology is an extremely finicky area to get right, especially given user demands are so high.  But I also see a lot of opportunity for companies to dabble in new areas before offering a more comprehensive and finalized solution in 2012.  I think that in many cases the technology is 'almost there' for mainstream use (i.e. live tracking), but just lacking a bit more time to bake – thus the slight push to 2012 in a number of areas.
Thanks for reading!