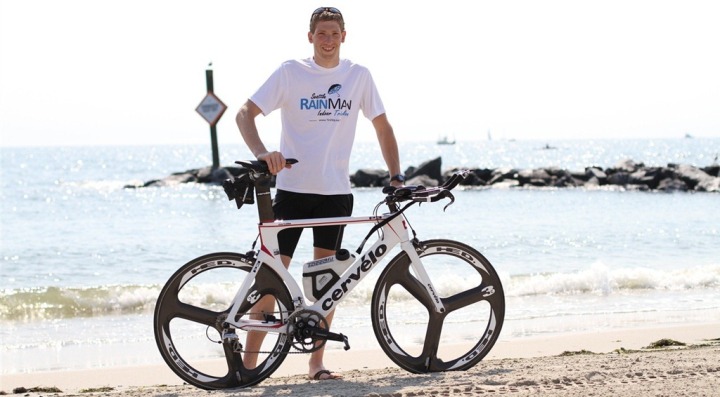 (Update: You can find my 2015 version of the 'Gear I use' list here)
It's that time of year again – the "Swim/Bike/Run Gear I use List!".  Like previous years, most of the items haven't changed or shifted a ton.  But, I went through and updated everything that has been tweaked (no, not twerked…totally different).
I've divided it up into the three main sports, plus a random section at the end.  Obviously, I don't use all this gear at the same time.  For example, cold-weather swim booties are reserved for those hideous cold weather triathlons that I've succeeded in avoiding this year.
As anyone will tell you – there's a lot of gear to be had for triathlon, and there's unfortunately simply no getting around that.  I'm typically not one to buy the most expensive piece of fashionable stuff – and brands don't tend to mean a lot to me.  I just buy what works for me.  None of these brands sponsor me or anything here.  It's just what I've bought myself and use day to day.
Swimming: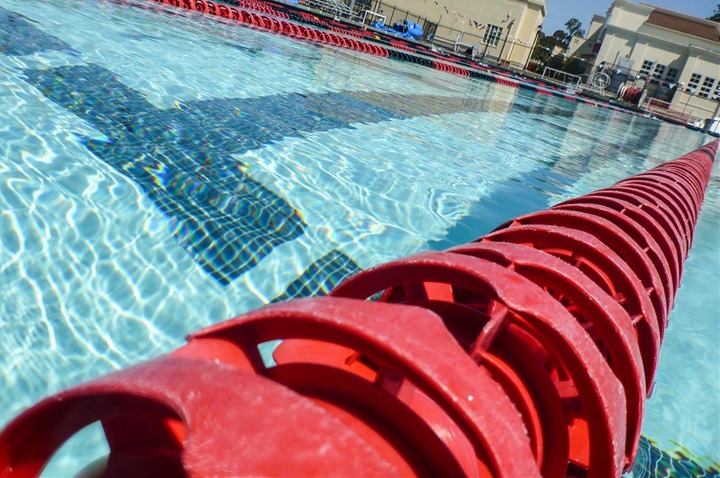 Perhaps the easiest category, simply due to the least amount of stuff on one's body.  At least most of the time.  I start off with the three basics, and then the drill stuff – and then the open water swimming pieces.
Swimsuit: Nike Team Core Jammer: I know, I do dabble in the shorter square leg ones as well, but this is mostly my go-to suit.
Goggles: Speedo Vanquisher:  For the most part, it's whatever I haven't lost recently.  At present, this is what I bought the last time I bought three pairs, down to one left. Goggles are like socks in the dryer around here.
Swim Cap: Random Race Caps – Essentially whatever I pull from the massive Ziploc bag of past race caps.
Swim Watch: Garmin Swim – From a slimness standpoint this is really the best option out there today, and functionality wise it's the most full-featured.  Plus, I love that with a 1 year battery it just sits in my swim bag constantly (and wirelessly uploads to nearby computer).
Drills – Pool buoy: Speedo Pull Buoy – Really, it's a pull buoy, just ensure it's big enough to fit.
Drills – Swimmer Snorkel: FINIS Swimmer's Snorkel – This is useful for balance drills primarily, allowing me to focus on position (looking at hands, etc…) without having to come up for air
Drills – Paddles: TYR Mentor Hand Paddles – Various drills.
Drills – Fins: TYR Split Fins –  Note these are longer fins, primarily used for balance drills and not at all used for extensive propulsion.
Openwater – Wetsuit: Blueseventy Helix – Though, my only complaint is that I don't like as much the zip-down wetsuits (to close), because I find them a pain to get closed up when solo (compared to traditional zip-up to close).
Openwater – Booties: Blueseventy Swim Socks – For 60*F and below water, I use these booties to keep my toes warm.
Openwater – Swim Cap: Bluesventy Skull cap – Again, for super-cold water (looking at you, Boise 70.3), I use this swim cap – but I cut off the annoying chin strap (most people do).
Openwater – Anti-chaff: BodyGlide – To prevent any wrong rubbing of the wetsuit near my neck.  Works well, every triathlete should have it in their swim bag.
Openwater – Visibility Buoy: Safer Swimmer – When swimming in openwater by myself, I use this to be seen by boats and the like, for example, during these swims.
Swim bag: Alternates between one of those generic purse-string type swim bags you get at most races these days, or a duffel bag I got at Target for $8US.
Openwater Swim Watch: Garmin FR910XT – There's really only three options in this category.
Invariably, a strictly pool swimmer will say that's a lot of gear – but if you divide it up (normal, drills, openwater), it's really not that much stuff…especially compared to cycling.
Bike: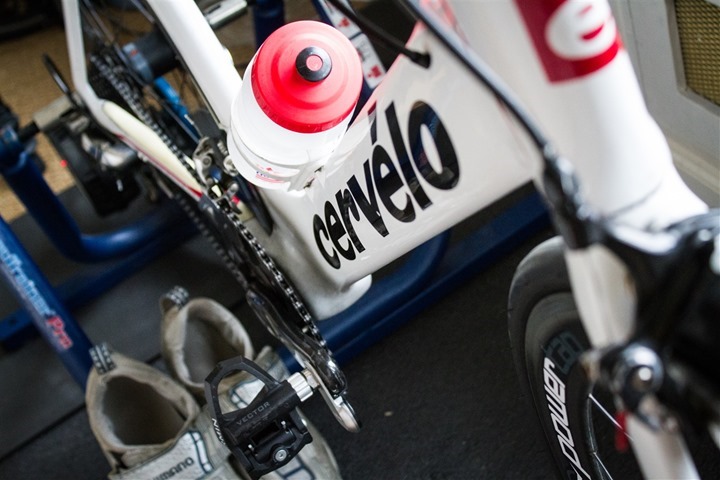 The Triathlon Bike: Cervelo P3C – This just happened to be the bike that fit me best.  I use all the stock components.
The Road Bike: Trek 1.2 – I know, it hasn't quite debuted here on the blog…shortly!  I'm mostly going to be using it to test road-bike only products (i.e. mounts that only work on road bikes and not triathlon bikes).  Thus, I'd expect 95% of the time I'd otherwise be riding my triathlon bike.
The Commuter Bike: Trek Belleville: Here's the whole backstory on that bicycle.  Though, I could also probably put the Paris Velib bike in this category too, I ride that more often actually.
Power Meter: Quarq Riken & PowerTap G3: I actually own a lot of power meters, but these are the two that are on my bike pretty much all the time.  I previously had the Quarq Cinqo and it was swapped out for the Riken.  I'm sure going forward I'll have a pair of Vector pedals on there too.
Race Wheels: PowerTap G3 Carbon 46mm Wheelset: I've been riding variants of these for a while.  I also still own a pair of HED 3's Tubular.  And, should I veer back to long-course racing, I suspect the HED's would have better aerodynamics, but for the shorter-course stuff, I'm more than happy with the integrated PowerTap wheelset.
Bike Pedals: Shimano PD-6700 Ultegra SPD-SL – I also have a slightly cheaper model as well that I use on a road bike. (Though, right now I've got Vector pedals on there.)
Water bottle cages: Elite Custom Race Cages – Honestly, I've tried a number of them, and my only goal in life is that they don't pop bottles, nor snap easily.  These ones mostly work.
Rear rack system: Beaker Concepts Hydrotail H.5 – This is to mount said water bottle cages on, as well as where I place my CO2 Kit.
Front hydration system: At present, I'm not using any – and am just doing the bottle thing.  On the bike above at top of post, you see the Speedfil – which I found painfully annoying on many levels.
CO2 Kit: This little kit from Performance fits right into my rack system so perfectly you'd thought they were made for each other.
Regular Helmet:  Giro Aeon (Matte Black)– Woot, and upgrade a few weeks ago!  So much lighter than my previous helmet.
Aero Helmet: Giro Advantage 2 Helmet – Some of the newer helmets have better ventilation designs – so I probably wouldn't choose this particular model again.
Bike jerseys: It's really whatever's around.  No particular brand, plenty from races/events/cities that I select from.
Bike shorts/bib: Louis Garneau Pro Bib Shorts – I love this bib, but I only have one pair from them.  So I also mix in some random bike shorts that I picked up, including the old school Garmin-Chipotle ones with a big chili on the back that says 'Hot'…on my ass.  Last month I also picked up a Pearl Izumi Elite Bib that I'm already loving as well.
Bike Shoes: Shimano SH-TR31 Triathlon Shoes – These have served me well over the years.  Not as pretty as new shoes, but, they keep on ticking.  I have the slightly older model of these.
Cold Weather Long Sleeve Jersey: Pearl Izumi Long Sleeve Jersey: This is for in-between days.
Cold Weather Bike Top: Gore Men's Contest SO Jacket – I layer this over a long sleeve bike jersey.
Cold Weather Bike Tights: Gore Bike Wear Vista Tights – These work well, and are windproof and reasonably water-resistant – which is sorta the basic requirement for me.
Bike Case: Aerus Biospeed Bike Case – Here's a bit more in-detail on the case, and how I use it while travelling.  Unfortunately, the Biospeed model isn't made anymore, but, a new case that appears to be exactly the same is now out (links in that post).  I'm talking with that company to get a test case to validate it.
Bike Trainer: Wahoo Fitness KICKR: This is the trainer that I'd ride if it were my choice anyway.  Currently The Girl has pushed forward an "Occupy KICKR" movement that has left me back on the CompuTrainer.  Though, that's also in part because the CompuTrainer gives me a bit more flexibiliy when doing power meter testing (since I don't have to remove the back wheel, allowing me to keep the PowerTap on there too).  If you're buying a trainer, I'll have a 2013 recommendations post up the first week of October (like last year's post).
Bike Computer/GPS: Edge 800/Edge 810: With the new-cycling-product season largely over, I'm pretty much back to my usual, which is generally either of these two Edges.  Right now I sorta have five head units on my handlebars for power meter testing.  I like the Edge 800/810 here in Paris because I'm trying to get out and explore new routes each week – so the mapping is ideal for that.
Speed/Cadence Sensor: Bontrager Speed/Cadence Sensor – This quick-release version pops on and off the bike in two seconds, making it awesome for moving between bikes should you need to.
Heart Rate Strap: 4iiii's Viiiiva – I like this strap simply because I do a lot of testing with Bluetooth only apps as well as ANT+, so this makes it easy to do both at once.
Garmin Mount: Barfly TT mount – for a TT bike, no mount beats this. I love that I can swap between the Forerunner's and the Edge units without a screwdriver.
I should mention that I rarely wear arm warmers, and they are just a pair that I picked up at some random demo day somewhere.  In my little mind, if it's cold enough for arm warmers, it's cold enough for a long sleeve jersey.  And vice versa.
Run: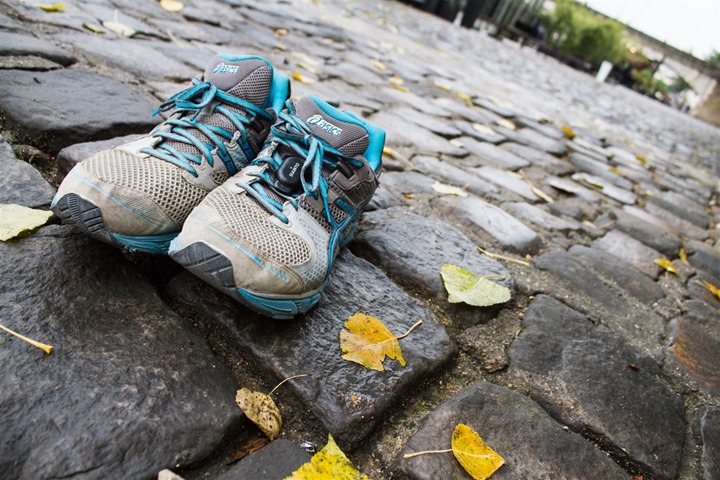 Running Shoes: Asics Gel-DS Trainer 17: I switched this up this year, after The Girl convinced me to try them out. Much lighter than the previous New Balance model I was wearing.
Running T-Shirt: Whatever technical t-shirt I grab out of the massive drawer of dozens of them.  If you don't have any running t-shirts, you're not doing enough races. 😉
Running Shorts: Nike Dri-FIT running shorts: I pick these up at the Nike outlet stores when I go, but they last forever.  I haven't bought new pairs in 4-5 years.  I'm sure at some point they'll die…but today is not that point.
Running Socks: Balega – No questions, these socks…forever.  So soft, just love them.  I've never had blisters with them.  Ever.
Running Watch: Like the other watches, this is a never ending swinging door of watches to review.  In general though, if I'm doing a triathlon race, it'll be the Garmin FR910XT.  But if I'm just running straight-up, it's usually the Garmin FR610.  I connect that to the standard Garmin ANT+ footpod for indoor training (currently I have the Suunto ANT+ pod, but any of them will do, whatever is cheapest that day).
Long Run Hydration: CamelBak Fairfax – I use this to hold enough for all but the very hottest and longest training runs (22 miles), and even then – I can usually refill along the way around mile 18 or so.
Place to stick stuff on runs: Spibelt – Most runs, I don't bother with anything.  But for some longer runs, this works as a great place to stick house/car keys, credit cards, or even gels.  I've tried a few brands, this one just works the best for me.
Cold Weather Running Top: Quarter-Zip North Face fleece (can't find it anymore).  Sometimes I'll layer it on top of a long-sleeve technical shirt from a running race.  In general though, you're pretty much set for any DC or Paris weather with that combo.  You don't need to bulk up too much as you'll get warm pretty easily.  Here's a post on all my cold weather running thoughts.
Cold Weather Running Tights: Sugoi Midzero tights – These are my favorite.  I've only got one pair, and use them religiously in cold weather (below about 42*F).
Cold Weather Running Gloves: $1.00 race expo gloves – That's it.  It's easy.  I almost never throw them away, I feel guilty.  So I use a few rotating pairs, all from expos – some even free!  I've got a pair of no-brand mittens that I toss on if the weather is super-cold, but like running tops in cold weather, you'd be surprised what your body is fine with once it's up to speed.  All you folks in Minnesota though shouldn't adhere to this section.  Just go to the Artic section of REI instead.
Ice Running: Yaktrax – There's no better way to run on compact snow and ice, albeit not much of that in Paris (I did use them about three times last year though).  Deeper snow though, not as useful/necessary.
Nutrition/Random/TriSuits/Etc: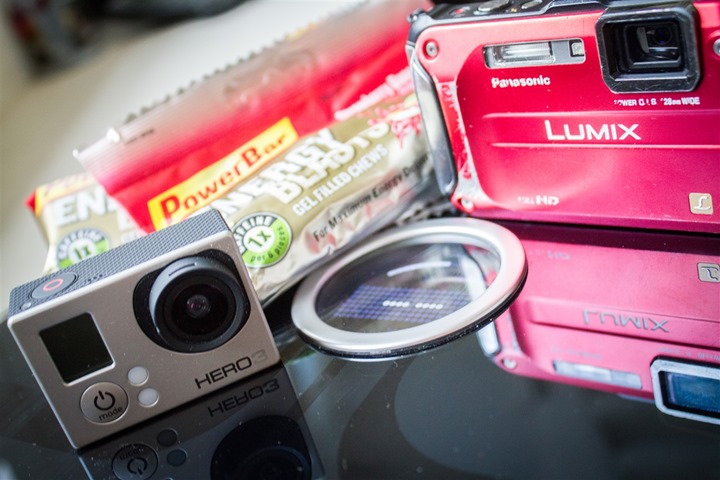 Here's a few random things that didn't fit above.
Bike/Run Nutrition: PowerBar Energy Blasts – I continue to import into France these little things for my nutrition.  I was thinking last night that I like that if I don't finish a packet I just wrap it up and save it for later  But, I'm kinda finicky when it comes to nutrition.  I move around a lot as my body tends to get sick of things easily, especially on race day.  Btw, I like the Strawberry & Raspberry ones, The Girl likes Cola.  I tolerate Lemon.
Training/Racing Camera: Panasonic Lumix TS3 – I use this for taking all of the swim/bike/run photos you see here showing day to day training.  I almost never stop to take a photo, so everything is taken…well…on the run.  It's waterproof and can go down fairly deep depth wise.  It's what I used during Alcatraz.  For all my other photography stuffs, see my photography page.
Training/Racing Video Camera: GoPro HD Hero 3 – While I've had some minor troubles with my Hero 3, it's what I continue to use.  I've also got a Contour (out of business), but it's nowhere near as flexible as the GoPro system.  Again, the GoPro just works when and where I need it.  I'm looking forward to getting more hands-on time with the Garmin VIRB though in the coming weeks.
Weight Scale: Withings WiFi Scale and FitBit Aria Scale – I use both, it just depends which bathroom I'm in.  It's that simple.  You step on it, it wirelessly uploads via WiFi, and you're done.  No advanced/complex thinking/setup required.
Race belt: FuelBelt GelReady Race Belt –  For races, to put your number on for the bike and run.  It also holds gels, though, not as well as I'd like.  Better just as a race belt for the number than a storage platform.
Triathlon suit: Desoto and Orca: I have two, a blue one-piece from Orca, and a second red one-piece from DeSoto.  Unfortunately, the exact model names have rubbed well off though.  I like them both.  My only recommendation on tri suits is ensure it has at least one, if not three back/side pockets.  Absolutely critical.
Transition Bag: Extreme Terra Bag (no longer made/available) – I use that bag occasionally for transitions, but as more and more races go towards 'clean transition areas', I've simply moved to a generic REI backpack.  As long as it has places to clip stuff on the sides, you can carry a lot with a little creativity.
Summary:
As you've seen, not a lot of changes from last year.  Little items here and there.  I tend to be a person that sticks with what works rather than re-invent the wheel.
Obviously that's a lot of gear, but that's primarily because you're training and racing in three different sports.  Actually, it's sorta like 4-5 sports, with openwater swimming and pool swimming both having different requirements (i.e. wetsuits), plus you have specific gear you'd use in triathlon that you don't use in road cycling (i.e. bike rear cage/hydration systems).
It should be noted that none of the stuff seen above is stuff that I'm trying out for reviews.  Every single item above I've bought and use in my normal day to day training.  Obviously, you see me use gear outside of that in testing – but this is what's left after you peel the testing and reviewing away.
As always, if you utilize any of the Amazon or Clever Training links – magic happens and you support the blog (and with Clever Training you get 10% off your order, and free US shipping for orders over $75US).  Your support is always appreciated around these parts.
Thanks for reading!
P.S. – Stay tuned for tomorrow when The Girl's "Gear I use" updated list will be published (here's last year's)!