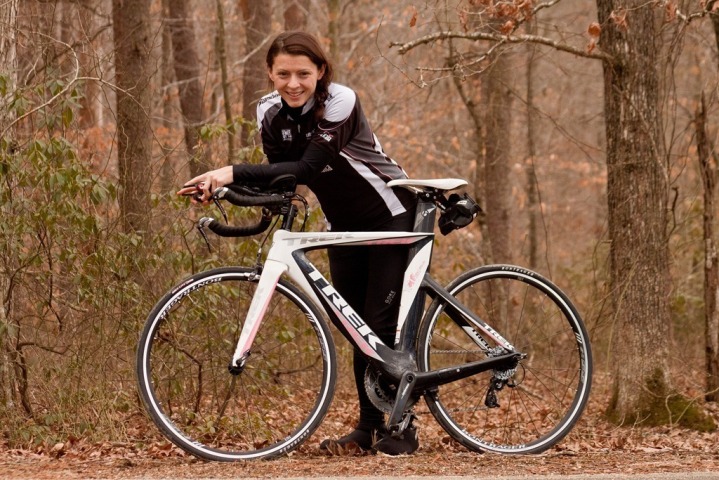 (Update: You can find The Girl's 2015 version of the 'Gear I use' list here)
Yesterday I posted my updated 2013 "Gear I use List" regularly in my training or racing. As noted, it's just stuff I personally use, not things being used for product reviews or the like. Today, we've got The Girl's list – complete with her updates and additions for 2013.
Also, I've been busy answering all your follow-up questions on yesterday's post, especially into areas I didn't otherwise cover (i.e. software/training apps, etc…). Swing back over to check that out.
With that, I'll hand it over to The Girl for the full list! From here on out, it's all her speakin'. Enjoy!
The Swim: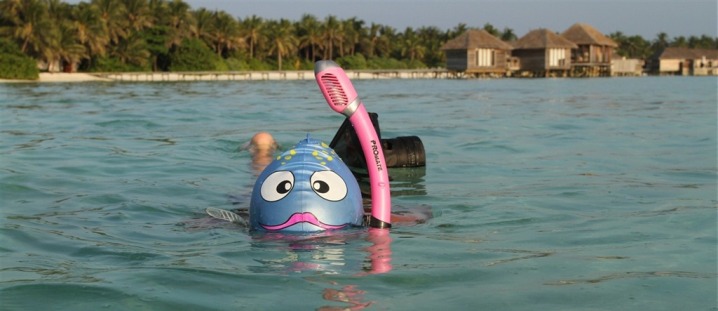 Swimsuit: TYR Sport Women's Reversible Solid Diamondback Swim Suit – Unlike Ray I do not dabble in other swim suits. This is the suit for me.
Goggles: Blue Seventy Element Goggles – These will last me at least 6-9 months depending on how much swimming we are doing. Originally I was not super stoked to buy pink goggles, but since I don't loose my goggles as often as someone else in the household, this was a surefire way to assure that mine didn't disappear. Also you might refer to another post Ray wrote on how I try to keep track of my own training gear.
Swim Cap: Random Race Caps – I have never purchased a swim cap. I borrowed my first one from Ray after having swam for a month without one. Then after a few races they naturally accumulate.
Swim Watch: Freestyle Women's Shark – Don't everybody scream, but yes, this is it. This is my favorite watch ever. Unless I am testing something for Ray this is what is on my wrist (in the pool). It does not have any download features or lap saving history. And to the frustration of Ray during a time-trial set, I will pause on every two flip turns, squint at the tiny screen to verify my split before pushing off…losing valuable seconds each time.
Shampoo & Conditioner: Ultra Swim Shampoo & Ultra Swim Conditioner – This is mostly for the ladies. We know what the chlorine does to your hair, and usually being super rushed to get out of the pool in the early hours and off to work, we don't always take good care. Here's a tip from my hair stylist (who despises my swim hobby), just take a quarter sized glob of conditioner and rub it into the ends of your hair before twisting it back up into your cap. The rest of your hair will still get some conditioner love because the water that gets trapped in the cap spreads it out, and your hair gets a mini conditioning treatment while you workout! Voilà!
Drills – Pool buoy: FINIS Foam Pull Buoy– Since I do not have as much "body" to float, I found that the speedo pull buoy that Ray and my coach use was a little over kill for me, so I scaled down to this "Junior" pull buoy and love it.
Drills – Swimmer Snorkel: FINIS Swimmer's Snorkel – This is useful for balance drills primarily, allowing me to focus on position (looking at hands, etc…) without having to come up for air.
Drills – Paddles: TYR Mentor Hand Paddles – Various drills.
Drills – Fins: TYR Split Fins – Note these are longer fins, primarily used for balance drills and not at all used for extensive propulsion.
Openwater – Wetsuit: Blueseventy Women's Helix – Personally I really like the wetsuit AND opposite to Ray's preference I like the "Zip-Down" to get it closed and the "Zip UP" to get it off. I don't find it too hard to convince someone at a race to help me zip closed my wetsuit if I need it, and more importantly it takes less that a second to rip that cord up and ensure your wetsuit is all of the way open and ready for the "Strippers!"
Openwater – Booties: Blueseventy Swim Socks – For 60*F and below water, I use these booties to keep my toes warm.
Openwater – Swim Cap: Bluesventy Skull cap – Again, for super-cold water (Mr. Boise 70.3), I use this swim cap – but like Ray I also cut off the annoying chin strap (as most people do).
Openwater – Anti-chaff: Refer to the running section below "Anti chafing-product".
Swim bag: I have a great gear bag that was part of the race swag given out at the St. John's Triathlon (up in my hometown of St. John's, Newfoundland, Canada).
Openwater Swim Watch: Errrr, I refer above to my "pool watch". Don't be mad.
The Bike: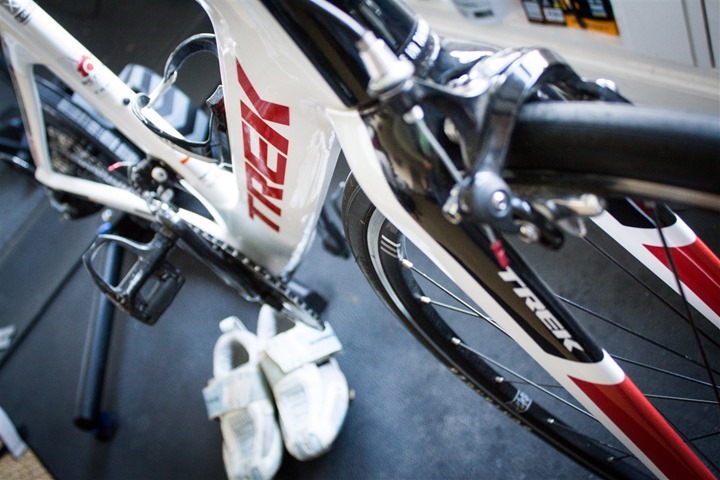 Triathlon Bike: Trek Speed Concept WSD 7.0 – I have made amends with my triathlon bike. You might remember from last year that there was (in my opinion, and others) a faulty design with the derailleur that caused one small bump to completely render the frame unusable. After much pestering on my part and Ray's we finally got Trek to replace the frame and thus I am happy again. I do love this bike in its working form. It's a women's design that allows the dimensions to fit me properly, my frame is actually an X-Small and for my specific measurements it's like a glove!
Commuter Bike: Alpina – This might be one of my single most favorite purchases! A little Italian made red rider for me to run all of my errands on, I added the basket to the back and you would be surprised by how well this bike handles cobble stones, in the rain, packed full of groceries!
Power Meter: Quarq Cinqo – I bought this a few years ago because Ray and my coach told me to. I don't get super into the technologies of these devices. All I care about is Quarq has provided outstanding customer service and this power meter is reliable! I'm happy.  Update Note: As Ray mentioned in his post the Cinqo is no longer available so he moved to the Riken.
Race Wheels: Zipp Wheel 404's– I bought these from a pro 4 years ago, so mine are a different color than the ones in the link. Since my bike is set for 650 wheels rather than the "average person's" 700 size wheels, they are a hard find but usually discounted when you do! I love them.
Bike Pedals: Shimano PD-6700 Ultegra SPD-SL – These are excellent.
Rear rack system: XLAB – this thing is glorious. No issues with this system from mounting it to racing with it.
Front hydration system: Profile Design Aero Bottle– This link is slightly different than the one I use. I bought mine before "insulated" bottles were available for this system; mine is just a hard plastic, otherwise the same. I really like this system, very straight forward and very easy to refill on the fly at a bottle station during a race. I like to stay in aero position all day long, so having the straw right there is perfect.
CO2 Kit: This little kit from Performance fits right into my bike rack system as well, just like Ray's does.
Regular Helmet: Giro Atmos – I truly hate most helmet designs. Maybe I have a weird head shape, but they ALL give me headaches (no I'm not wearing a size too small). The Atmos + sandpaper customization has be tolerable.
Aero Helmet: Giro Advantage 2 Helmet – If I didn't look like a fool, I would be doing training rides in this helmet…less headaches.
Bike jerseys: Louis Garneau Women's Jersey I am a creature of habit and really only wear 2-3 different ones. My main go-to is this one because it is so thin and breathable. I'm sure it's about time for a new one…
Bike shorts/bib: Sugoi Women's RPM short – all I can say is these shorts changed my world.
Bike Shoes: Shimano SH-WT52 Triathlon Shoes – I nearly croaked when I first saw the price of these shoes. But that was 2008, so 4 years later with no sign of needing new ones it turned out to be a pretty good investment!
Cold Weather Long Sleeve Jersey: Under Armor thermal or Sugoi MidZero Arm Warmers – I don't have an extensive bike jersey selection, I'd rather spend my money otherwise. Instead I layer a thermal shirt or arm warmers under a short sleeve jersey; these can then be used for running as well. If it's super cold I go with the jacket below (or ride on my trainer).
Cold Weather Bike Top: Sugoi Women's Neo Jacket – This was a gift I received a few years ago; the link is for the "updated" jacket. This jacket runs small on sizing but I love it for cycling.
Cold Weather Bike Tights: Gore Bike Wear Women's Sportive Tight – These are great. Keep me warm and dry. Beware there is no chamois, so you need to layer bike shorts underneath.
Bike Case: Aerus Biospeed Bike Case – Here's a bit more in-detail on the case, and how we both use it while travelling.
Bike Trainer: Wahoo Fitness KICKR: I like it because it's super quiet and I don't have to pump up the back wheel! Haha it's the little things in life! [Ray's note: Let's be honest, this saves me from having to pump up her back tire.]
Bike Computer/GPS: Edge 500 This is a Ray hand-me-down. It works. I know how to work it. It talks to all of the other equipment I need it to. I'm not going to change what's not broken. UNLESS… Garmin happened to send me a one off pink or all white Edge 500, then I would change (color). Ray doesn't accept free things from companies, but I don't know why I have been left out this whole time?!?!
The Run: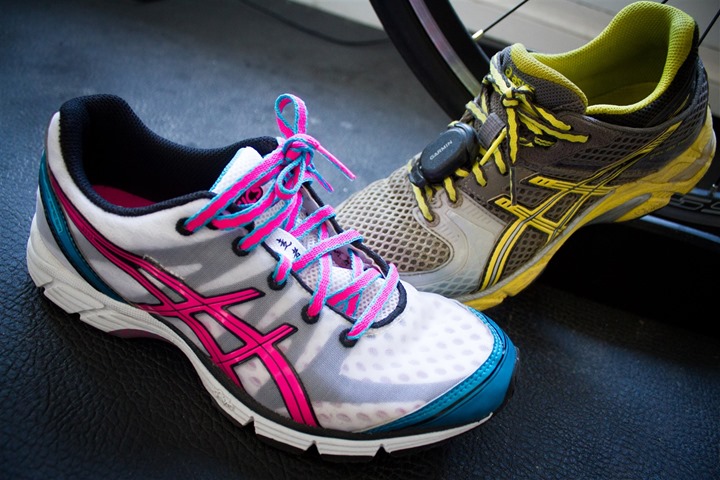 Running Shoes: Asics Women's Gel-DS Trainer – Every runner has super different needs for running shoes, so I would suggest getting a good shoe fitting by a trusted running store or your physical therapist. I switched to the Gel-DS Trainer from the Kayano's because it's a much lighter shoe that still provides good support. I have tendonitis in one foot from an old dislocated metatarsal and the DS Trainer has alleviated the flare ups. Fits my foot so well I have zero hesitation taking a pair straight from the box and out on a 18 mile run… it has happened!
Racing Shoes: ASICS Women's GEL-DS Racer 9 – So I have converted to racing shoes as well. I still train full time in the Asics Gel Trainer, but for my mile repeat (interval workout) and races I really like these lightweights!
Running Shorts: Currently I am on the hunt for new shorts. I am super picky about fit, length, "rubbage & bunching", and honestly I haven't bought a new pair in over a year and a half. I would love to hear some of your suggestions!
Race Singlet: Last year I mentioned that I love the Nike Dry Fit singlet for training and racing, and I still do. I still however cannot find any examples of it on sale online… I usually find them at T.J. Maxx or Marshals, and when I do I buy all of them! They fit great, wash well, and I have never had them rub or chafe my underarms. I am probably wearing it in most running pictures Ray has taken of me. Last year I also dropped the hint about this Oiselle Stripey Running Tank for a possible bunny-exchange program gift, but Ray never budged… so I bought it for myself. I really like the Oiselle gear as it is gear designed by actual women for women… and these ladies run fast. I have worn the heck out of this singlet too, but unfortunately I think they've stopped this particular product, so that puts me right back at square one. Sorry!
Sports Bra: Champion Seamless Cami – I wasn't going to add the "bra" options to the list because I thought it might be a little too personal, but then I came to terms that this is a pretty important piece for us ladies. I found this bra less than a year ago and now own 4-5 of them. After all of the money I have spent on overpriced and terribly fitting Nike bras, it was refreshing to find one that is really well designed and under $20!! If I ever thought they were going to stop making this bra I would buy 50 of them and keep them for rationing over the next few decades!
Running Socks: Feetures Light Cushion No-Show – I cannot run with anything other than these socks. They are fitted to your arch, cushion where you need it and not where you don't. They are advertised as men's but they are unisex. I have tried to talk Ray out of the Balega socks for a while, I get blisters from those socks because they aren't fitted and allow your foot to slide around, creating blisters (for me) on high intensity long workouts. I only wear the Balega's around the house now for comfy socks.
Running Watch: Garmin FR910XT. So I have converted to this watch from the FR310XT (also known to me as "Orange") because I had started having some "freezing" problems with my Orange one. It wasn't my choice really to use the 910XT, but after Ray promised to send Orange back to Garmin to get it fixed I never saw it again. I'm still pretty mad at Ray about it, he said "he's working on it" but I have a feeling the 910XT is here to stay. If you know me well you are familiar with the fact that I am crazy superstitious and I did some big races and cool accomplishments with Orange so I am deeply wounded by this (Ray are you reading this?). Honestly the 910Xt is a great watch and does a lot of cool things, but at the end of the day I just want time, lap time, pace, HR, and cadence for running only. Even when I am training in the multisport arena I (personally) don't want a multisport watch. So, although I am currently upgraded to the 910XT I'd really like my Orange back! Thanks 🙂
Running Anti-Chafing Product: Skin Strong SLIK – This is a fairly new product on the market. I met the makers of Skin Strong at Interbike two falls ago and they gave me a sample bottle. I really like it, does not wear off on long runs, and I prefer it to Glide body sticks. At first I was afraid it might be greasy but it wasn't at all and didn't leave any residue on your short/clothes. Super convenient to spray on, and if your buddy asks for a bit it isn't as gross as sharing your body stick… think about it.
Long Run Hydration: CamelBak Women's Annadel – This has been great, the women's fit is snug and doesn't bounce around or rub your armpits. It holds enough water for all but the very hottest and longest training runs. For me, 50oz is a lot to drink. Plus the little pocket on the bottom is positioned that you can reach back and jimmy it open to sneak out another gel without having to break your pace.
Place to stick stuff on runs: Spibelt – I introduced Ray to this specific belt and we both really like it. Because of the material it's made of it can stretch & form to fit random shaped objects and still doesn't bounce around. I mentally can't handle something bouncing against my back throughout a run and this belt doesn't do that.
Hair Bands: Lishy Bands – As you might have read above, my bike helmets give me headaches, so I'm not a huge fan of putting unnecessary things around my head. But these headbands are great! The inside of the band is a velvet type material so it naturally stays in place without having to be too tight via elastic. The designer is always changing up the materials for new trends. My hands down favorite is the "Black, non-slip Sparkle". It does the job, I think it is really cute, and is tame all at the same time! She's on Etsy, check her out.
Cold Weather Running Top: Mizuno Running 1/4 zip & Nike Drifit Long Sleeve I wear a lot of cold weather gear on top, the legs can handle the cold but I have a hard time if my chest and back get too cold. I layer the crap out of what I have. Ray will sometimes count the layers to tease me. Everyone is different, but the two tops above are my current favorites.
Cold Weather Running Vest: Gore Running Wear Women's Sunlight – I've also added this to my cold weather running wardrobe since moving to the incredibly cold winter running here in Paris, a great wind and rain proof vest. I like having my arms free and wearing a thick long-sleeved thermal. This vest is great in keeping your chest and back warm and fits really nicely, I'm surprised I didn't buy one sooner!
Cold Weather Running Tights: Sugoi Women's Midzero tights – I have a handful of tights that I have tested out. These are hands down the best for the cold nights! (I also wear these skiing since they are fleecy on the inside and do not have a zipper around your ankle).
Cold Weather Running Gloves: I'm probably going to embarrass my mom here. But I make her go to the dollar store in St. John's, Newfoundland because we discovered years ago that they have hands down the best fleece mittens! She sends me a new pair or two each year for my Christmas stocking! I don't like gloves, I like mittens, and the Dollar-Tree hasn't let me down yet! (These also double as my biking gloves. The double layered fleece is also somehow windproof. Sorta a necessity in Newfoundland!)
Ice Running: Yaktrax – We have had some very entertaining runs with these. Washington D.C's 2010 Snowzilla had nothing on Yaktraks. We ran the entire week outside on the abandoned roads!
Miscellaneous Items:
Here's a few random things that didn't fit above.
Bike/Run Nutrition: GU Energy Gels – We have used a lot of different products over the last few years, and this is my current go to. I will admit that the EFS Liquid Shot was the best nutrition I have used to date, but I have a seriously wacky stomach and I had taken in so much of this stuff in a two year period that it now immediately sets of a gag reflex. I cannot get it down, I wish I could, but there is such a thing of having too much of a good thing. GU gels are my next preference because they are a known good, I know how my body will react and they do the job. Ray is currently loving these guys: PowerBar Energy Blasts and I have had them a few times before some intensity workouts, they haven't caused any problems, but I'm going to have to wait on that opinion until we start getting up into the 15+ mile workouts. Btw, I like the Cola and Lemon, Ray eats the Strawberry Banana & Raspberry.
Compression Gear: Zenzah Compression Leg Sleeves: These sleeves were introduced to me by the manager at my old running store/club in Alexandria. He and I both suffered from constant calf strains and tightness. Ultimately the calf problems are related to bigger badder problems like over use, tight-well-everything from the hips down, and foot plant when running, BUT in the meantime while I workout those other problems myself on foam rollers and strength training these sleeves make it possible to keep training and racing. You might remember from the Paris Marathon that I just wore one. I don't wear them just for compression sake, I wear them usually because I have a specific strain and these sleeves provide (me) the support and compression on the right spot to make it possible to get through it. Well worth the investment if you need the support and a great post race recovery aid as well!
Weight Scale: Withings WiFi Scale – I use this because Ray put it in the bathroom. It is not complicated, I step on it and it tells me my weight and how many cupcakes I've been eating lately. Personally I don't have a lot of weight related goals that I track so I don't bother with the uploading things aspect of it.
Race belt: Zoot Race Belt – I have this in black. It's easy to attach your race number, and super easy to don during transition madness. No complaints.
Triathlon suit: Zoot 4" Tri short, & 2XU Women's Tri Top – You could not force me to wear a onesie. Maybe I just don't have enough confidence in what I would look like in a full spandex suit, but I have always been a fan of the feel of a tri top and shorts combo. These tri shorts are awesome, I can't say anymore than that. The 2XU Tri top has gone the distance! It has a built in sports bra and has two small pockets on back for nutrition. Perfect.
Transition Bag: I like to keep it really simple on race day, I don't like to carry around more than I absolutely need. Therefore I actually use the Blue Seventy mesh bag that came with my wetsuit. It fits everything that I need and "if it doesn't fit, it doesn't ship"!
—
I'm a creature of habit and I really don't like changing things up with my gear! I recommend this stuff because I really do use it and love it! And like Ray, if you have any questions – just place them as comment below and I'll get right to answering them.
Happy Training… and shopping!