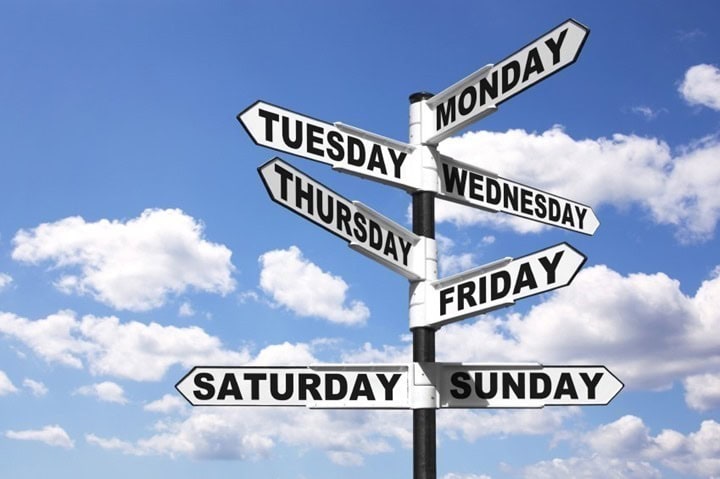 The Week in Review is a collection of both all the goodness I've written during the past week around the internet, as well as a small pile of links I found interesting – generally endurance sports related. I've often wondered what to do with all of the coolness that people write, and while I share a lot of it on Twitter and Facebook, this is a better forum for sending it on to y'all. Most times these different streams don't overlap, so be on the lookout at all these places for good stuff!
So with that, let's get into the action!
DCRainmaker.com posts in the past week:
Here's all the goodness that ended up on the main page of DCRainmaker.com this past week:
Sunday:Week in Review–February 6th, 2017
Monday:5 Random Things I Did This Weekend
Tuesday:ISPO 2017 Roundup: Kuai Fit, Coros, Garmin, Salming RunLAB, Digitsole, LG, Casio, Kettler, Bonx Grip, Wiralcam
Thursday: Hands-on: Staaker Action Sports Drone
DCR Podcast!
Here's a handful of the topics discussed in this past week's podcast:
– Ben's selling the Airstream
– My Dad and LinkedIn
– Will we see new metrics like blood saturation level on Garmin devices?
– Quantifying left/right leg balance on trainers
– Swappage of cassettes on trainers or not?
– Where the heck is my Garmin Edge 820 review?
– And the Edge 820 touch screen
– A new and cheap Bluetooth Smart footpod
– Where the heck is Recon?
– What about a new Polar V800?
Listen to the full podcast here on the Podcast player, or just download the audio file from the same spot.
February Sports Tech Sale Continue:
In case ya missed it a week or so ago (details here), here's the list of active sports tech deals going on over the next week or so.
There are no deals currently.
And of course, using any of the links above helps support the site.  Enjoy!
YouTube Videos I Published:
Here's some YouTube goodness that I published this past week:
Stuff that I found interesting around the interwebs:
Here's a not-so-small smattering of all the random things that I stumbled on while doing my civic duty to find the end of the Internet.
1) NBA bans teams from using wearable data in contract negotiations: Seems like a bit of an odd ruling to me, and one that likely won't stand the test of time.  Plenty of other sports use sports tech data in hiring, such as cycling with power meter data, or even the speed a pitcher throws a ball in baseball.  Not sure why this would be categorized any differently.
2) Verizon announces their own Android Wear watch: Kinda comes out of nowhere…yet not surprising at the same time. The carriers are constantly trying new wearables, and have an entire division of folks dedicated to trying to stock just the right ones.  I'd look at this as a random experiment the company is doing, more than any strategic direction.
3) Suunto opens up Summit 2017 application site: This is the summit I mentioned a week or two ago, designed for 'passionate' Suunto users/fans.  Note that this would be a bit different than a media event.
4) Baby Climbing Mockumentary: A short and funny video about competitive infant climbing.  Any new (or probably even old) parents will enjoy and likely relate.
5) AirDog opens up funding round: With SeedInvest you can actually put down your money for a stake in the company.  So it's like Kickstarter…except you actually have ownership vs just a project reward.  Interesting to see the numbers of units shipped.  I hope that's early Q3 2016, but would have expected it to be higher by now.
6) Unlockable firmware features: Good or bad? Good write-up on re-using the same hardware with differing software levels. (via Keith Wakeham)
7) Paris offers runners a way to water plants: Or…something like that.  These public urinals will in turn water the flowers.  One probably needs to understand that in Paris it's completely normal to see folks peeing on the side of buildings/windows. We *see* it happen at least once a week at the DCR/Bertie's Cake Studio locale.  And that's only the times we witness it.
8) Jawbone to pivot to medical space: In a move that should surprise no one, Jawbone will likely soon end their consumer focus of activity trackers and instead focus on the medical side of the house
9) TrainingPeaks updates on API, and backtracks a bit on WKO closures: TrainingPeaks has made a bunch of API changes, and then they had previously announced that older WKO+ users would no longer be able to install the software they bought on new computers (i.e. moving to a new computer).  Since that announcement, they've come to their senses and will now allow users to install for another year.
Sports Technology Software/Firmware Updates This Week:
Each week I quickly highlight some of the new firmware, app, software and website service updates that I see go out. If you're a sports technology company and release an update – shoot me a quick note (just one liners are perfect, or Tweet it at me is even better) and I'll make mention of it here. If I don't know about it, I won't be able to post about it. Sound good?  Oh – and if you want to get a head start on things, this page is a great resource for watching Garmin firmware updates.
Polar V800 GoPro Update: You can now control your GoPro. Details in my post here.
Stryd Power Meter Update: Some improvements to the cadence algorithm, as well as other tweaks.  This is good, because I haven't seen the indoor accuracy previously being all that great.  As an aside, TrainingPeaks now offers running power zones with an update this week.
Tacx Neo Firmware Update: This one isn't really detailed anywhere yet.  But, it includes what they call 'Smart' Cadence, which will calculate the gear ratio and store the values.  They'll in turn use that data to cross-check speed and then allow more accurate cadence calculations.  Next, there's been changes within Erg mode, which should both increase the speed of power adjustment but aimed to minimize overshooting the power goal during large shifts, they did this by decreasing the virtual mass (in ERG mode specifically) to minimize the overshoot.  Lastly, for downhill simulation, they increased the limit from 30KPH to 40KPH, including adding this when unpowered.  Also, they made tweaks here that ensure that if you accelerate during downhills, that it's accelerating from 40KPH and not from 0KPH (in terms of power).
—
Thanks for reading!