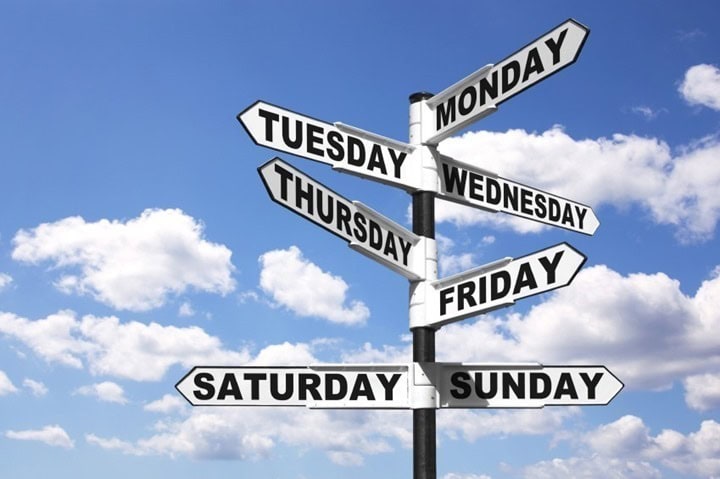 The Week in Review is a collection of both all the goodness I've written during the past week around the internet, as well as a small pile of links I found interesting – generally endurance sports related. I've often wondered what to do with all of the coolness that people write, and while I share a lot of it on Twitter and Facebook, this is a better forum for sending it on to y'all. Most times these different streams don't overlap, so be on the lookout at all these places for good stuff!
So with that, let's get into the action!
DCRainmaker.com posts in the past week:
Here's all the goodness that ended up on the main page of DCRainmaker.com this past week:
Monday: Week in Review–January 31st, 2017
Tuesday: Hands-on: The AIRhub on-road cycling resistance unit
Thursday: First Look: FeetMe Sport Insoles with Running Power
Thursday: Headed to ISPO this weekend, got tech companies to see?
Friday: A Week On A Small Australian Tropical Island
Sunday: Heads up: Stack of February Sports Tech Sales
DCR Podcast!
Boom, we're back! Here's a handful of the topics discussed in this past week's podcast:
– Some highlights from CES, and shows in general
– ISPO discussion
– Hanging out in Australia, takeaways from that
– Motors in pro cycling
– Reader questions
Listen to the full podcast here on the Podcast player, or just download the audio file from the same spot.
Stuff that I found interesting around the interwebs:
Here's a not-so-small smattering of all the random things that I stumbled on while doing my civic duty to find the end of the Internet.
1) A look at the business of cycling photography: This was initially run in the print version of Velo back in November, but is now available online. (via Neal Rogers)
2) Qualcomm discusses the future of watches: I took a photo at CES that showed just how many watches Qualcomm has components in (from a sports tech standpoint), and it's pretty impressive.  This article outlines that in a bit more textual detail.
3) An app that gives you treadmill pace without a footpod: It can, in turn, be used with Zwift for running.
4) GoPro plans Hero6 in 2017: Unsurprisingly, GoPro will be returning to its annual pattern of new camera releases.  It's a pattern that's worked well for the company until they skipped doing so in 2015 (resulting in much turmoil since).
5) Suunto's Summit: Last year Suunto held a small summit for testers/fans, and this year they appear to be making it more widespread.  Looks like more details released in the week ahead.
6) Strava rolled out emoji support in activity titles: I much appreciate they went with utilizing of the doughnut.
7) Ironman is casting for a reality TV show: Of sorts. More like a reality TV journey show.  Or something like that.
8) 2016 Island House Invitational Triathlon Full-Length TV show available: They've posted the full 44 minute TV production to YouTube, so you can check it out and get your fill of warmth and pretty island scenery.  Some good drone usage in there too.  It's funny, this is one of the few endurance sports sponsorships (Island House) that does make me want to look into their 'product'.  The 2015 version is here.
9) Sydney gets signs saying runners must wear helmets: Pretty funny. And unfortunately, I can't take credit for it. My dates don't quite overlap the incident. (via Matthias)
Sports Technology Software/Firmware Updates This Week:
Each week I quickly highlight some of the new firmware, app, software and website service updates that I see go out. If you're a sports technology company and release an update – shoot me a quick note (just one liners are perfect, or Tweet it at me is even better) and I'll make mention of it here. If I don't know about it, I won't be able to post about it. Sound good?  Oh – and if you want to get a head start on things, this page is a great resource for watching Garmin firmware updates.
Garmin Epix Firmware Update: Holy balls! Didn't think that would rise from the dead. Bug fixes.
Garmin Fenix Chronos BETA firmware update: I believe this is the first beta update that pulls in the Fenix5 changes for Chronos (I don't have a Chronos to validate this).
Garmin Forerunner 920XT BETA firmware update: Minor tweaks.
GoPro Hero5 Black Firmware Update: SD card compatibility fixes
GoPro Hero5 Session Firmware Update: SD card compatibility fixes
Kinetic Smart Control Trainer Firmware Update: Addresses a bunch of bugs, including accuracy. I haven't tried the update quite yet – on the list for tomorrow.
Polar Loop Firmware Update: Minor bug fixes.
PowerPod Firmware Update: They've added a new secondary calibration option, for those that want higher levels of accuracy (it just takes a bit more time).  Additionally, it adds in algorithms to do real-time CdA.
Suunto Spartan Firmware Update: This enables GLONASS support. This came out last week, and I thought I had it in the previous week's notes, but apparently not.  So…here it is.
—
Thanks for reading!