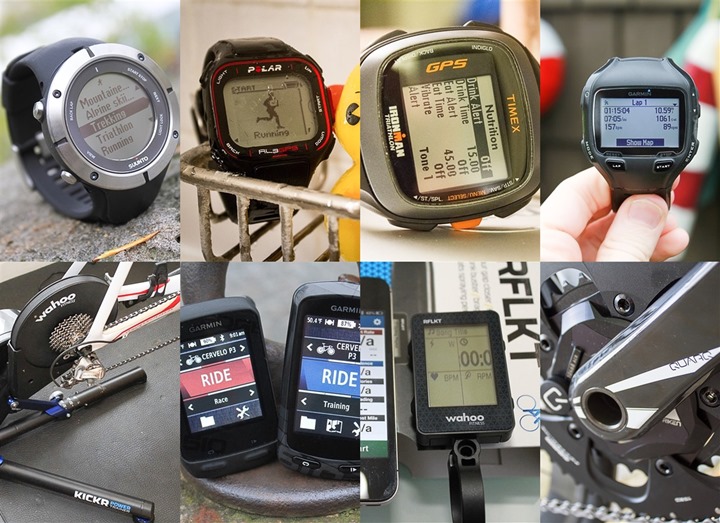 Now that everyone has had time to take a breather (though likely still waking up in a bit of a post-giveaway extravaganza hangover), it's time to announce the winners!
First up, I want to say a huge thanks to everyone who entered yesterday.  Or…at least attempted to enter.  The load was pretty unprecedented around these parts, and while the rockstar development team made tweaks throughout the day to try and minimize issues, I know a few of you still ran into troubles getting in entries, especially at the top of each giveaway.  Fear not, we've got some good lessons learned for next year, and even smaller items for future giveaways to streamline things a bit – especially for mobile users.   Note that all duplicate comments by unique e-mail address were removed earlier this morning (within a given giveaway).  So thanks again for hanging in there!
Now, let's get to the goods!  Below are each of the giveaways, along with the winners.  And of course, a massive thanks to Clever Training, who helped support this giveaway.  You'll see the links below to them as well, and in buying through Clever Training you'll get 10% off for DCR readers (non-sale/clearance items), and still support the site in a big extravaganza way.
12:00AM Giveaway: Suunto Ambit 2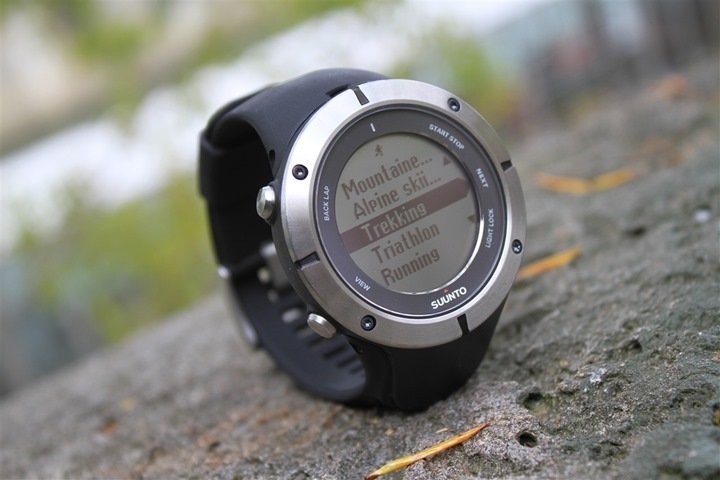 First up this year, the Suunto Ambit 2!  This triathlon focused watch crossed over from starting off as a hiking/ultra-runners watch and then within the Ambit 2 line, they added in all triathlon sports (swim/bike/run/multisport).  Of course, even if you don't swim/bike/run, you can still create your own mode, such as…underwater golfing.  And create an app on the watch to track how many cupcakes you'd burn while underwater golfing.  The world is your oyster here.  Or at least an oyster about the size of a metallic wrist watch.
My-In-Depth Product Review: Suunto Ambit 2/2s In-Depth Review
Total Entries: 1,615
Winning Entry: #516 – James M.
3:00AM Giveaway: Polar RC3 GPS Running Watch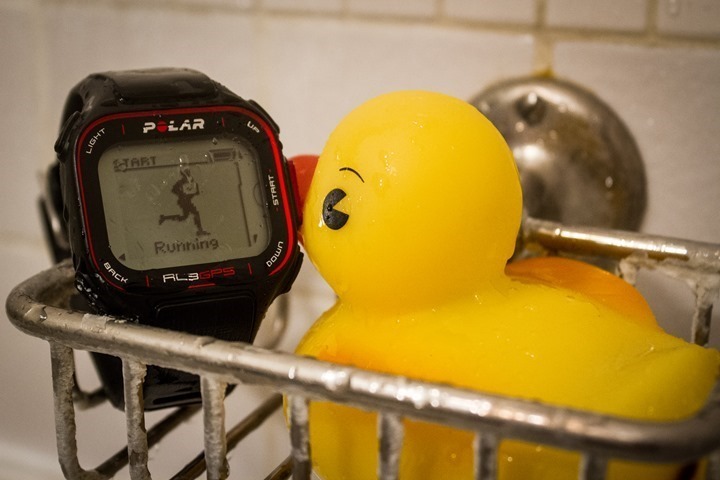 There's no question that the RC3 is my most favored Polar product to date.  It's the first Polar unit to fully integrate GPS into the watch itself.  The unit is primarily aimed at the running crowd, but can easily do cycling as well – and both activities support a variety of sensors.  Of course, just running and cycling is only part of the approval package.  After all, if it doesn't get The Duck's approval, it won't likely get a positive review.  Thankfully, despite spending quite a bit of time in the shower with The Duck, the watch was no worse for wear.
My-In-Depth Product Review: Polar RC3 GPS In-Depth Review
Total Entries: 1,187
Winning Entry: #1176 – Elske
6:00AM Giveaway: Timex Run Trainer 2.0 GPS Running Watch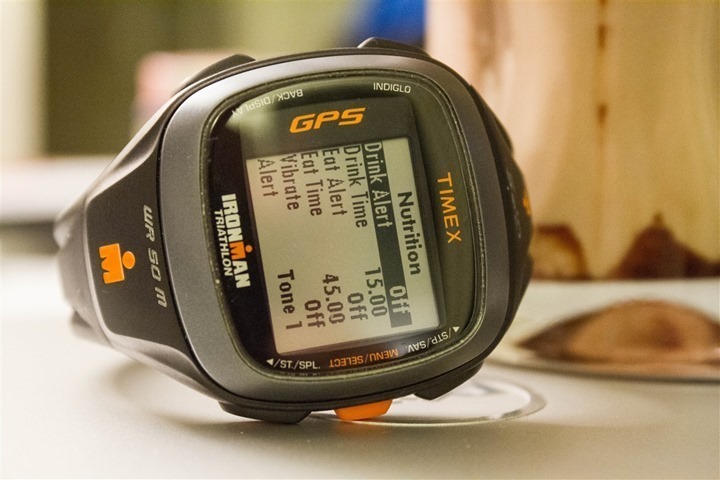 Why a photo with a glass of chocolate milk?  Well, it has a 'Nutrition Alerts' function that puts this watch completely in my 'favorites' category. It will remind you to both eat and drink based on the time intervals of your choosing. Pretty cool.
Of course, it does everything else you'd expect a GPS watch these days to do – including tracking your pace and distance, both indoors and outdoors – as well as all the heart rate goodness. And full waterproofing 50 meters! But most importantly, it clearly seems to go well with a cupcake…or chocolate milk.
My-In-Depth Product Review: Timex Run Trainer 2.0 In-Depth Review
Total Entries: 2,077
Winning Entry: #1608 – Ivan
9:00AM Giveaway: SRAM Quarq Riken Power Meter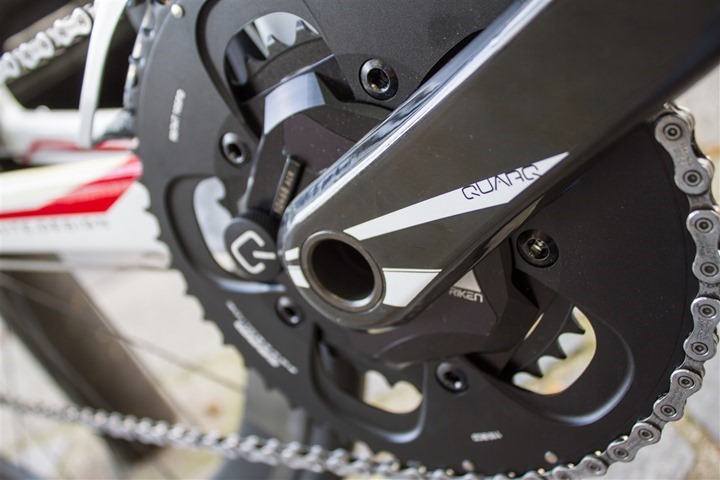 What? You thought I'd be just doing watches? Oh how wrong you are…you just wait…I'm only getting warmed up.
The Quarq power meter allows you to more accurately pace your race and training efforts, ultimately increasing the likelihood of a more successful day. By using power instead of speed, you'll be able to normalize the impacts of wind or hills, and keep a constant effort according to your race plan. Wait, you did have a race plan right? You know, something roughly sketched out that said more than just 'find finish line'? Oh dear…maybe we ought to just start with nutrition first…
My-In-Depth Product Review: SRAM/Quarq Power Meter In-Depth Review
Total Entries:  3,022
Winning Entry: #1791 – Koen
12:00PM Giveaway: Garmin FR910XT GPS Multisport Watch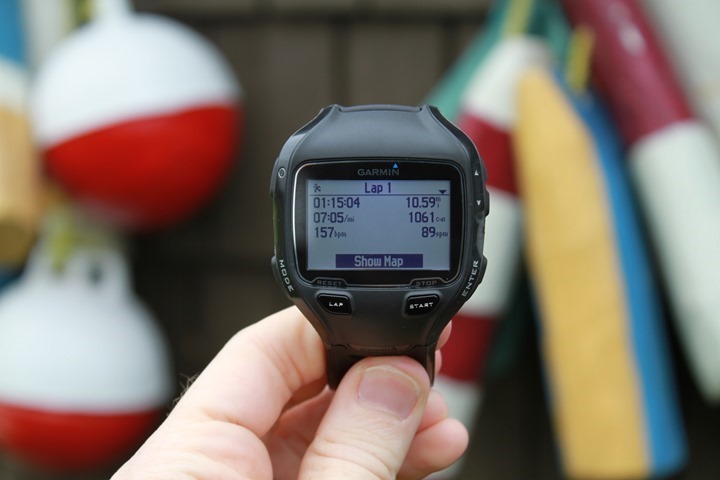 Sometimes you just need a friend when you're going out and swimming, cycling and running 140.6 miles. No, not scuba fins like Finman. But something more technologically advanced, like, the FR910XT. This multisport watch will track your swims, bikes, and runs and has plenty of battery for even the midnight finishers. Whether it be indoors or outdoors, the FR910XT is there to watch and track me flail about aquatically. Same goes for cycling and running (minus the aquatic part…mostly). Now if I could only have it give me a little extra propulsion on that swim…
My-In-Depth Product Review: Garmin Forerunner 910XT In-Depth Review
Total Entries: 3,378
Winning Entry: #2151 – Dave
3:00PM Giveaway: Wahoo Fitness KICKR Trainer
I told you I wasn't going to stop with just watches and power meters….
While it may be a few days into summer for those of us up north, that doesn't mean you can't spend some quality time on the trainer. The Wahoo Fitness KICKR is the first trainer on the market to blend both ANT+ and Bluetooth Smart, and allow any app to connect to it and control it. The unit is essentially a modern-day CompuTrainer, ready to completely own you. Or at least, it owns me during my workouts. Pretty much every Tuesday and Thursday. Sometimes Friday's. Occasionally Sunday's. Really most days now that I think about it…
My-In-Depth Product Review: Wahoo Fitness KICKR Trainer In-Depth Review
Total Entries: 3,252
Winning Entry: #2088 – Eric
6:00PM: Garmin Edge 510 or Edge 810 Giveaway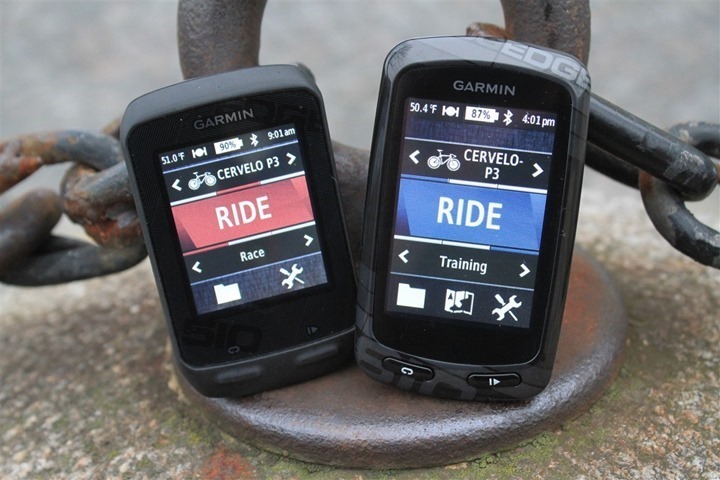 Sometimes you just can't decide.  Like when eating donuts. Apple fritter or maple bar?  That's sorta how it was for this giveaway.  I couldn't decide between the 510 or the 810.  Some folks want mapping, and some want a slightly slimmer model.  Thus, I figure I'll let the winner decide.  You win, you decide.  And, if you want the slightly more aged Edge 500 – you can have that instead.  Your choice.
At any rate, the Edge 510 & 810 are the first cycling units on the market to connect to your phone and broadcast your current speed, cadence, power, heart rate, and location data to friends and Facebook feeds everywhere.  And, when it comes time to find the way, both units some various forms of navigation – just like I used last week.  Of course, you'll still have to do all the pedaling, for that, it won't do.
My-In-Depth Product Review: Garmin Edge 510 & Edge 810 In-Depth Reviews
Total Entries: 2,839
Winning Entry: #379 – Mike
9:00PM: The 'iPack'–Wahoo RFLKT, 4iiii's Viiiiva, Blue SC, and more!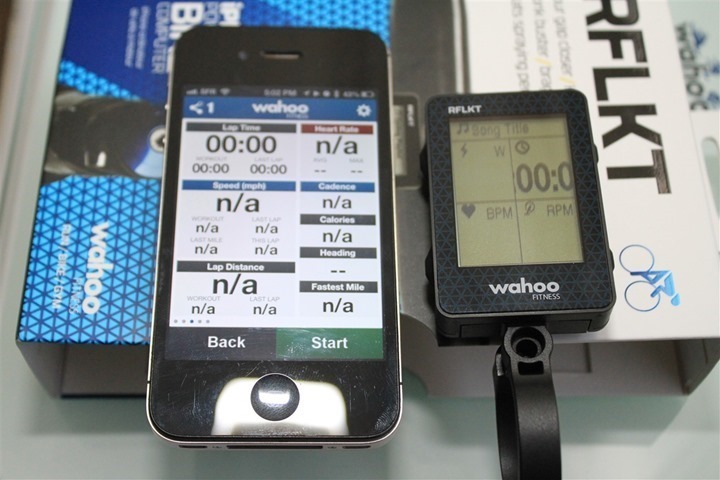 All good things must come to an end…and the end is regrettably here.  And by here, I mean after explaining this last giveaway.
I decided to make a bit of a basket of things for the iPhone/iPad/iPod carrying person.  First up is the Wahoo Fitness RFLKT.  This iPhone powered bike computer displays whatever your phone tells it to.  It works with 3rd party apps, and displays everything from speed and distance to power and current songs.
Next we've got the 4iiii's Viiiiva HR strap.  This strap not only does heart rate, but also consolidates ANT+ devices like ANT+ power meters and running footpods, to your iPhone, without any ANT+ adapter required.  Plus, it gives you heart rate too.  It does this all using Bluetooth Smart.
Then, since you're cycling I figured I'd toss in the Wahoo Blue SC speed/cadence sensor.  That works with gazillions of apps out there today, and going forward you'll see more devices and companies utilize it (like TomTom).
And finally, in order to give you a place to stash your phone/iPod, I've added in an iPhone armband holder.  It's the Wahoo Fitness one, as that's what I use most of the time.  It's simple, it just works.  Note, if you want to run/ride outdoors with your iPad, I'd suggest duct-taping it to your shirt.
My-In-Depth Product Review/Queue's: Wahoo RFLKT, 4iiii's Viiiiva, Wahoo BlueSC
Total Entries: 1,944
Winning Entry: #915 – Michael
–
Thanks again everyone!  I'll be in touch with the winners here later today, via the e-mail addresses you provided.
Even if you don't win, you can still support the site by using either Clever Training or Amazon, both of which are listed next to each product.  If you purchase through Clever Training, DCR readers can use coupon code DCR10BTF to save 10% off any order (virtually everything I review is available there), plus for orders over $75 shipping is free within the US.  Support via Clever Training makes giveaways like this possible!