I set out earlier last week to decide which were the best aerobars for me.  The bike shop guys were fairly useless in their ability to help me choose – but I was someone expecting that since it's a 'personal preference' thing. I picked up two sets at a bike shop, not really knowing which ones I would like best.   The first part of my 'review' is here.  On Thursday I went ahead and detached the first set of bars and put on these bars below (hereafter called the second set).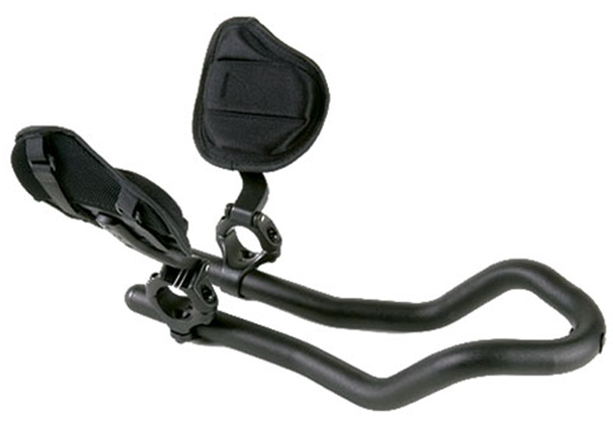 (Pair #2)
First of all – these bars were a pain in the butt to get installed in comparison to the other ones.  Of course, this might be more to do with perception as I was trying to do it as quickly as possible since the install was directly eating into my cycling time (I had to meet up with a running group at a set time, so every minute spent fiddling was one less minute on the road cycling).  But I would still ascertain that the first pair was easier to 'clip-on' then the second pair.  Not that it matters too much once it's installed, but worthwhile pointing out.
The arm rests are a bit different than the first pair in a couple of ways.  In the first pair, the padding is fully detachable via Velcro – making it easy to clean.  In this pair, they're stuck on like a sticker.  Also, on the other pair the arm rests were non-movable once installed.  In this set the arm rests actually go up and down on a set of springs (think like a clamshell, not vertically up and down) that could move throughout your ride.  Interesting concept, not entirely sure of the point though.
A few things I didn't like about these were that they made me feel more open than the first pair – it's plausible that I didn't have them configured correctly, but given where I would have to put my hands on these, it made my hands about 4-5 inches further apart then on the other ones – causing my body to naturally open up more and be less aerodynamic.  Secondly, I felt that the arm rest wings went too far out on the horizontal axis in comparison to the other ones – likely as a result of the hands being further apart – but it covered up useful room on my handlebars.
So, given everything I choose to keep the first pair (pictured below) and will be returning the second pair.  It really primarily came down to the feel of being more open on the second pair than the first pair.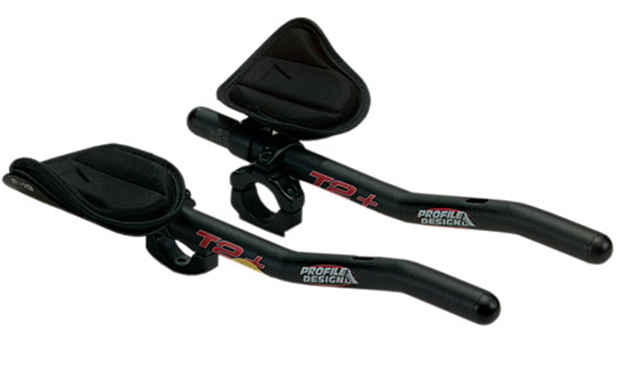 (Pair #1)
I rode on them (the ones pictured above – the dual bars) yesterday for my two hour ride.  They felt pretty good and I was able to stay down in them the vast majority of the time – the only times I had to get out of them was when I was crossing towards 40MPH mark (I just didn't feel in control enough given the wet roads) and on some sharp corners.  Otherwise I felt pretty comfortable in them.