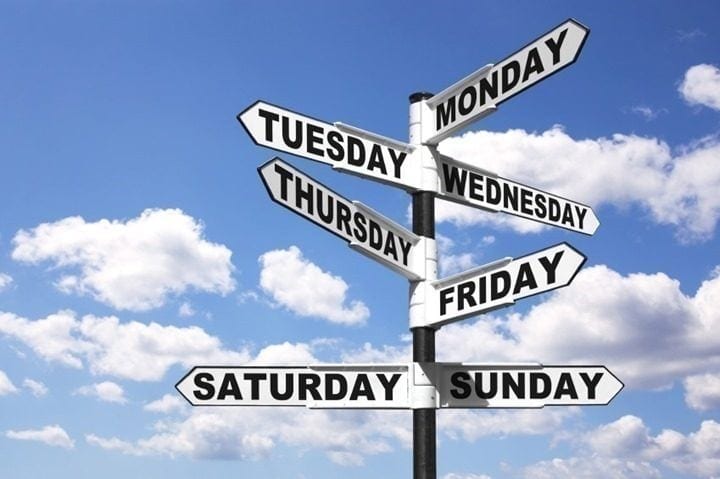 The Week in Review is a collection of both all the goodness I've written during the past week around the internet, as well as a small pile of links I found interesting – generally endurance sports related. I've often wondered what to do with all of the coolness that people write, and while I share a lot of it on Twitter and Facebook, this is a better forum for sending it on to y'all. Most times these different streams don't overlap, so be on the lookout at all these places for good stuff!
So with that, let's get into the action!
DCRAINMAKER.COM Posts in the Past Week:
Here's all the goodness that ended up on the main page this past week:
Sunday:  Week in Review–March 17th, 2019
Monday: The Podcast (now with GPLAMA) is Back! Available on lots of platforms!
Wednesday: Polar OH1 Plus Optical HR Sensor In-Depth Review
Wednesday: Polar adds ANT+ to two devices, contemplates ANT+ expansion to Vantage series
It was a bit quieter this week when two products that were set to announce with full reviews got pulled at the last second. Thus, you got a big ol' nothing burger in return. Sorry!
REI 20% Off Coupon: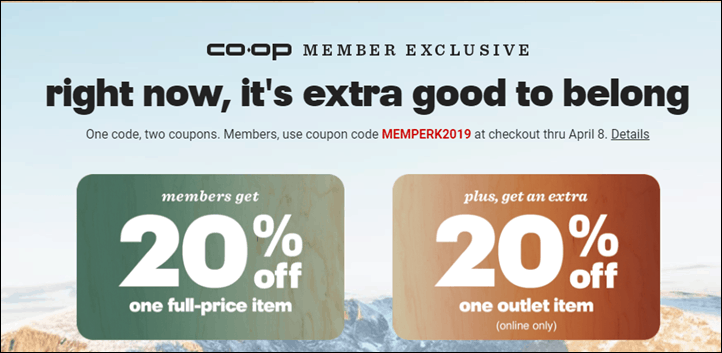 For those of you in the US that have an REI membership, you probably received your 20% off coupon for REI (MEMPERK2019). That enables you to use that coupon towards a single full priced item, minus a few exclusions. That's super valuable for trainers in particular, as well as some power meters that REI stocks.  In addition, you also got your annual dividend.
The point being, you're basically setup to spend a bunch of money. And if there's any time you want to both spend money and support the site here, then you can use any of the REI links below to do so. In fact, you can always support the site here on REI (even for items you plan to pickup in-store as long as you order online). The easy way to remember it is simply: dcrainmaker.com/rei
All of the below links I've validated save the 20%:
CycleOps Hammer 2 – $1,000 –> $800
Feedback Sports OMNI Portable Trainer – $430 –> $344
Garmin Vector 3 Pedals – $1,000 –> $800
Garmin Varia RTL 510 Radar – $200 –> $159
SRAM parts (everything) – Super useful for mountain bike bits
Wahoo Headwind Fan – $250 –> $200
Wahoo KICKR 2018 – $1,200 –>  $960
Wahoo KICKR CORE – $900 –> $720
Wahoo KICKR CLIMB – $600 –> $480
Remember: If you pick it up at a nearby store, shipping is free – so that saves you a pile on trainers.
Oh – and for those asking about the usual Clever Training 20% off sports tech sale? That generally happens in May. Here's a look at last year and the details there.  Of course, with Clever Training you support the site too, and also earn points. Unlike REI, you can redeem those points immediately however (versus waiting till the following year). Either way, using the links helps here.
DC Rainmaker Podcast This Week: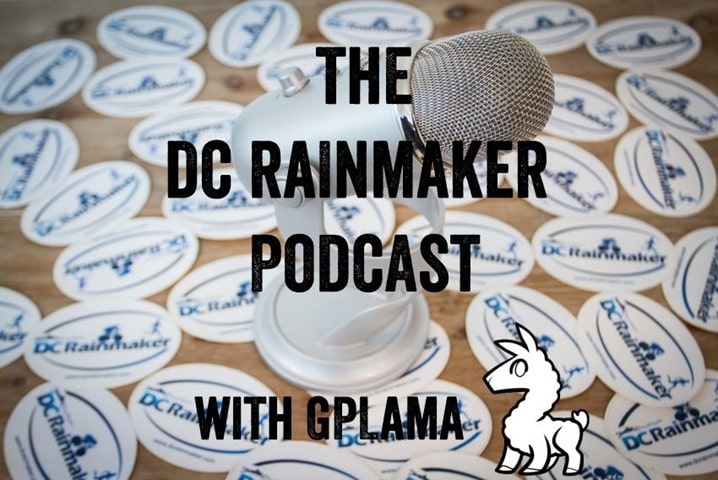 Episode 3 (aka Episode 66) of the podcast is up, on the show this week:
– Tacx kills off their user forums (WTF!?)
– Polar adds ANT+ to their sensors (WTF Part II!?)
– Peloton gets sued for $150 million, was Lama responsible?
– Google Stadia – is it the future of indoor trainer apps?
– A detailed update of the Kinetic R1 trainer and where it stands on shipping
– Running power/efficiency thoughts, where do things stand in Spring 2019?
– Shane tries out the new Trek/Bontrager helmet, does it match the hype?
Listen here, or four options for where to find the podcast:
A) iTunes: If you've got an Apple device, we're there!
B) Google Play Music: Yup, we're here too (and on Google Podcasts app)
C) Spotify: Of course we're on Spotify now – you can even cache it on your wearable too!
D) RSS Feed: Follow along using the direct RSS feed
(Note: Final updated name TBD, still seeking your input for sure! The above imagery just took me 8 seconds to update/correct…so…we went with it as a placeholder.)
YouTube Videos This Past Week:
Here's what hit the tubes over on the You of Tube, definitely don't forget to subscribe there to get notified of videos the second they hit!
Stuff that I found interesting around the interwebs:
Here's a not-so-small smattering of all the random things that I stumbled on while doing my civic duty to find the end of the Internet.
1) $69 Smart fan controller for indoor trainers: Yes, that'd be approximately $170 cheaper than Wahoo's Headwind fan. This will tie into ANT+ and change the fan intensity based on your speed/HR, just like the Headwind. Oh, and the maker? Keith Wakeham, the guy that once drove 4iiii's power meter products to fruition. He hasn't decided whether the project will absolutely go forward, but it's worth signing up for (no money required).
2) Trek/Bontrager's much hyped helmet: By now you've probably seen all the news, but in case you hadn't – here ya go. While I do agree that any advances in safety are awesome, I don't think this measures up to the claims of the greatest cycling innovation in 30 years. After all, the studies Trek link to prove exactly that (only an increase of 0.1 to the score over MIPS). Still, what I do think is good is any time two safety focused technologies have to start competing. Additionally, anytime there's media focus on cycling safety – that's also great.
3) Updated Virginia Tech Helmet Ratings: Fresh off that last link, this gets you right to what actually matters.
4) A bit more on Zwift's Olympic ambitions: While I've discussed Zwift's Olympic plans in the past, this article does a nice job of consolidating it with proper quotes. Plus, it's fresh for 2019.
5) Fitbit now named a covered fitness benefit in 27 states: I had this tagged from last month, but forgot to mention it. Cool stuff.
6) Joe Friel's post on riding indoors and pedaling skills: A quickie, but some tidbits to consider in the first section. Of course, this is a bit of an age-old debate on whether riding indoors is harder than outdoors. Most tend to find it harder indoors, though I'm also the opposite. I can generally hit specific target wattages easier indoors than outdoors.
7) Building Grit in Girls Through Mountain Biking: I'd absolutely love for our girls to mountain bike someday. Mostly because I think they'd have a blast. But also because they'd get to enjoy cycling without having to deal with cars. Though admittedly, living in Amsterdam isn't exactly optimal for the mountain bike scene.
8) Jobs available at Saris/CycleOps/PowerTap: From time to time I mention interesting job positions that are of note in the sports tech industry. I've been told by a small birdie that CycleOps in particular is looking for two Senior Mechanical Design Engineers and an Industrial Design engineer. These would be focused on trainer and trainer accessory projects. Heck, maybe even making The Thing become a reality.
Sports Technology Software/Firmware Updates This Week:
Each week I quickly highlight some of the new firmware, app, software and website service updates that I see go out. If you're a sports technology company and release an update – shoot me a quick note (just one-liners are perfect, or Tweet it at me is even better) and I'll make mention of it here. If I don't know about it, I won't be able to post about it. Sound good?  Oh – and if you want to get a head start on things, this page is a great resource for watching Garmin and a few other firmware updates.
Garmin Instinct Firmware Update: GPS distance accuracy related fix
Garmin Vivoactive 3/3 Music Firmware Update: Various bug fixes (note: this was a phased roll-out that started about 10 days ago but finished this past week)
—
Thanks for reading!