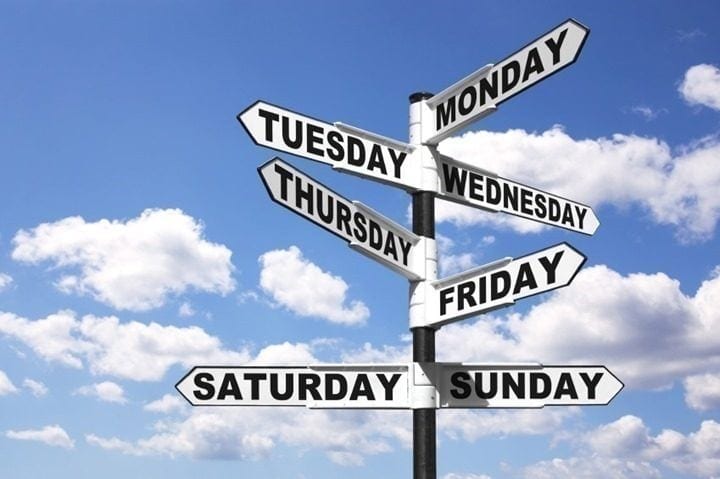 The Week in Review is a collection of both all the goodness I've written during the past week around the internet, as well as a small pile of links I found interesting – generally endurance sports related. I've often wondered what to do with all of the coolness that people write, and while I share a lot of it on Twitter and Facebook, this is a better forum for sending it on to y'all. Most times these different streams don't overlap, so be on the lookout at all these places for good stuff!
So with that, let's get into the action!
DCRAINMAKER.COM Posts in the Past Week:
Here's all the goodness that ended up on the main page this past week:
Sunday:  Week in Review: March 10th, 2019
Monday: 5 Random Things I Did This Weekend
Tuesday: Fitbit Inspire HR Activity Tracker In-Depth Review
Wednesday: Garmin MARQ Series Hands-On: Everything you ever wanted to know
Friday: Unboxing the YouTube 100,000 Subscriber Award
DC Rainmaker Podcast This Week: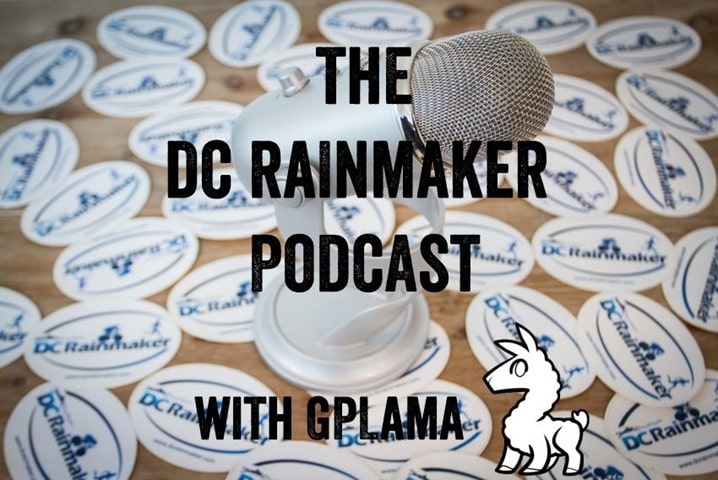 Episode 2 of the revival podcast is up, on the show this week:
– 8kg Zwift weight cheating in Zwift's pro racing series
– Thoughts on where the Fitbit Inspire series fits into things
– And that MARQ price – eeks!
– Will the IQ2 power meter happen?
– And what's up with the Tacx bike while we're at it?
– Plus plenty more in the sports tech realm!
Listen here, or also now available here:
A) iTunes: If you've got an Apple device, we're there!
B) Google Play Store: Yup, we're here too!
C) Spotify: Of course we're on Spotify now – you can even cache it on your wearable too!
D) RSS Feed: Following along using RSS feed
(Note: Final updated name TBD, seeking your input for sure! The above imagery just took me 8 seconds to update/correct…so…we went with it as a placeholder.)
YouTube Videos This Past Week:
Here's what hit the tubes over on the You of Tube, definitely don't forget to subscribe there to get notified of videos the second they hit!
Stuff that I found interesting around the interwebs:
Here's a not-so-small smattering of all the random things that I stumbled on while doing my civic duty to find the end of the Internet.
1) Details of 400,000 participant Apple Watch heart study results released: This is what's so cool about the Apple Watch and the volumes they've got – being able to partner for studies and manage to get 419,093 participants.
2) Decathlon opening date for next month in US: Looking forward to this one. I was introduced to Decathlon while living in Paris, and it's an astounding store for sports deals (including sports tech). Looking at the timing, it's plausible I'll get to check it out during my trip to Sea Otter. We'll see if it works out to take a road trip that weekend.
3) A complete guide to 2019-2020 US Ski Passes: First off, I didn't realize how crazy nuts ticket prices had become in the US. On the flip side, I also didn't realize how wide reaching some of these passes are now. For example, some of them include weeks worth of time in the Alps, Japan, and beyond.
4) TrainerRoad discontinues super old KICKR firmware version support: If you're on a 1st gen KICKR and have basically never updated your firmware on that KICKR, you might have some problems. Fear not, simply update the firmware and you'll be good to go. Again – TrainerRoad is *not* discontinuing older KICKR support, but rather one of the initial way back in the day KICKR connectivity methods that has long since been updated.
5) SwitchLok expands crowdfunding campaign, offers non-iPhone and reduced pricing: I wrote a hands-on post about them back last month when they launched their Kickstarter. However, the feedback to the company was basically that they needed greater phone compatibility and lower prices – and they were able to slide delivery up to an earlier June timeframe. Since writing that post, I've been finding myself using the arm band phone case attachment far more than I'd expected. Though, I kinda wish in the options there was an athletes pack option (run band + bike mount).
6) I'll be speaking at the FirstBeat HRV Summit again in May: I did this last year, and will be there again this year – in the event you're in Helsinki and want to geek out on all things heart rate.
7) Oh, and I'll be speaking at the Garmin Connect IQ Summit again too (mid-April): In the event you're randomly in the Kansas area. This is their 3rd party developer conference they've been holding the last few years.
Sports Technology Software/Firmware Updates This Week:
Each week I quickly highlight some of the new firmware, app, software and website service updates that I see go out. If you're a sports technology company and release an update – shoot me a quick note (just one-liners are perfect, or Tweet it at me is even better) and I'll make mention of it here. If I don't know about it, I won't be able to post about it. Sound good?  Oh – and if you want to get a head start on things, this page is a great resource for watching Garmin and a few other firmware updates.
Garmin Edge 1030 Firmware Update: This adds in a pile of features that have been in beta firmware status for a little while now.
Garmin Fenix 5 Series: Adds support for the CT10 golf club sensor.
Garmin Instinct Firmware Update: Fixes a GPS distance issue.
Hammerhead Karoo Firmware Update: While most of the new features here are catch-up ones, the ability to set sensor priority via simple drag/drop is actually super cool and I'm not aware of any other majors doing the same. You can see it towards the end of this super quick video they put up. Neat stuff.
—
Thanks for reading all!