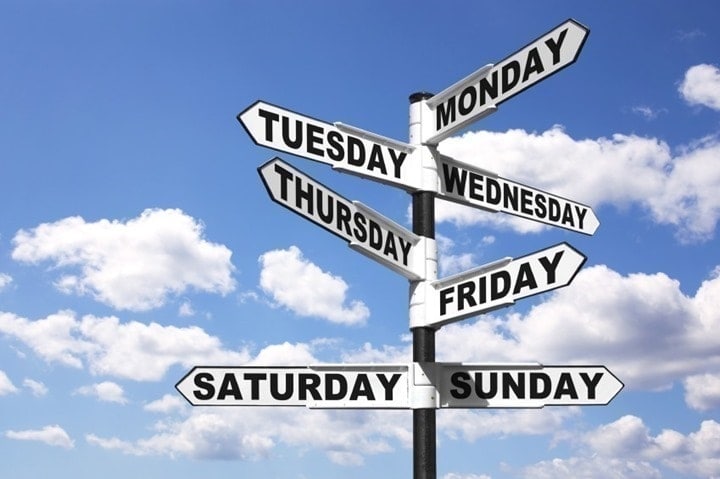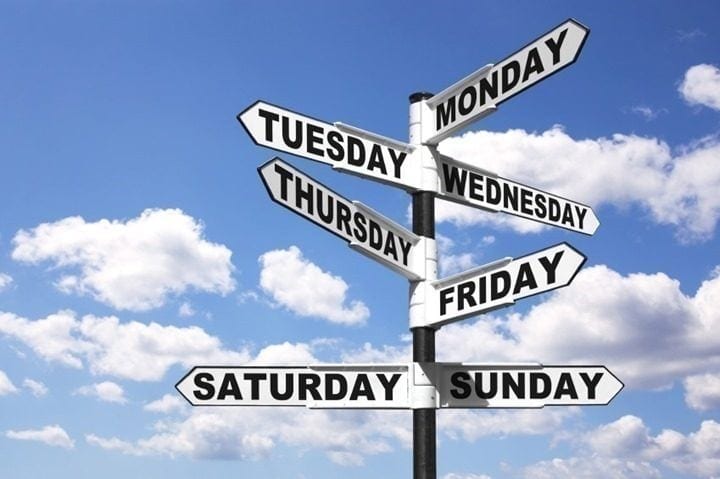 The Week in Review is a collection of both all the goodness I've written during the past week around the internet, as well as a small pile of links I found interesting – generally endurance sports related. I've often wondered what to do with all of the coolness that people write, and while I share a lot of it on Twitter and Facebook, this is a better forum for sending it on to y'all. Most times these different streams don't overlap, so be on the lookout at all these places for good stuff!
So with that, let's get into the action!
DCRAINMAKER.com Posts in the Past Week:
Here's all the goodness that ended up on the main page of DCRainmaker.com this past week:
Monday: Hello Cape Town! I'm crashing your city through February!
Tuesday: Wahoo CEO Details Fixes for Issues Surrounding KICKR 2018 & KICKR CORE
Wednesday: DC Rainmaker Cave Video Tour – January 2019
Thursday: CycleOps H2 (Hammer 2) Trainer In-Depth Review
Friday: Zwift Finally Rolls Out World Choice…Sorta.
Sports Tech Deals:
[Update: Deal gone!]
Really just one deal this week – the PowerTap P1 dual-sided pedals are down to $499. This is PowerTap clearancing out these pedals, due to the arrival of their newer PowerTap P2 pedals back in October.  The thing is, the P2 pedals frankly don't bring much to the plate above/beyond the P1 pedals. I probably would have called them PowerTap P1.5 or PowerTap P1 Plus. Just some minor internal weight savings and a bit of a battery life increase.
I see this as probably the power meter deal of the year. Or the last 12 months, or really the power meter deal of anytime recently. However you want to phrase it, it's a fantastic deal. Note that it's only till stock disappears. Hard to say exactly. Could be days, maybe a week. Not sure.
YouTube Videos I Made This Week:
Here's what hit the tubes over on the You of Tube, definitely don't forget to subscribe there to get notified of videos the second they hit!
Stuff that I found interesting around the interwebs:
Here's a not-so-small smattering of all the random things that I stumbled on while doing my civic duty to find the end of the Internet.
1) Uber's exploration into autonomous bikes and scooters: Remember that Uber has a long history of experimenting with product ideas – many of which don't necessarily ever graduate to widespread adoption.
2) Google pays Fossil $40 million for smartwatch tech: It's still a bit fuzzy on what exactly Fossil managed to convince Google to pay $40 million for, but obviously this seems to signal Google's longer term intentions here to keep WearOS chugging, and these features are apparently going to be offered to the platform at large. Whether or not that saves WearOS (aka Android Wear) is an entirely different question. Note that I could see a scenario where the direction of WearOS is eventually focused on the Fossil-type watches of the world, rather than a more widespread watch platform.
3) How ski/snowboard mode works with your Garmin Fenix 5 Series: Good quick video from Des on this. And in fact, this same tech works on most of Garmin's barometric altimeter equipped watches. So things like the Vivoactive 3 for example. A good tutorial if you're headed to the mountains to enjoy the snow.
4) The $20,243 bike crash bill that got rolled back: Fascinatingly painful story, and also definitely something I'm familiar with now that I live overseas if/when we have to visit medical facilities in the US during travel.
5) Police push cyclist into car, but video years later emerges – finally netting cyclist millions: It's too bad that in this day and age, if it's not on video – it didn't happen. (via RaceRadio)
6) Garmin quietly rolls out Connect IQ support over LTE connectivity: Certainly with Garmin announcing the Vivoactive 3 Music LTE back at CES, the path is paved for any future watches. And Garmin's Connect IQ developer notices are often the company's best indicators of what's coming down the pipeline. In fact, upcoming watch hints in CIQ announcements have predated almost all watch related announcements since CIQ itself was announced. But don't assume it always means tomorrow or even next month. Sometimes these are to ensure the pipeline is ready for products 6-9 months down the road.
7) GoPro seems to breath new life into Fusion cameras: Maybe new life is too strong a term, but GoPro did far more than just release a minor firmware update, they also released a press release alongside it – a rare move for GoPro as a company when it comes to mere updates. To me, that probably indicates the Fusion cameras may have a longer lineage than most seem to assume. Of course, it'd be ideal if GoPro made Fusion studio less of a nightmare to use (reliability/stability/speed primarily)…but gotta start somewhere I guess.
8) Fitbit users can share data with the National Institutes of Health: Good to see Fitbit opening more doors here. Of course, behind the scenes they've been doing things for years in this arena, but Apple has mostly done a much better PR job when it comes to announcing these sorts of wide user base partnerships.
9) The Performance Bike bankruptcy action details are unreal: As the company sells off various assets, each week ends up reading like some sort of crazy short-story collection. Note: I'm actually quite sad that Performance is in this situation – they were my 'first bike shop' when I got into the sport, and I think they serve an important place in getting people onto affordable bikes.
Sports Technology Software/Firmware Updates This Week:
Each week I quickly highlight some of the new firmware, app, software and website service updates that I see go out. If you're a sports technology company and release an update – shoot me a quick note (just one-liners are perfect, or Tweet it at me is even better) and I'll make mention of it here. If I don't know about it, I won't be able to post about it. Sound good?  Oh – and if you want to get a head start on things, this page is a great resource for watching Garmin and a few other firmware updates.
Apple Watch firmware update: Appears to be primarily security/bug fix updates.
Garmin Vivoactive 3 Firmware Update: Minor bug fixes.
Garmin Edge 130 Firmware Update: Just a minor backend manufacturing firmware tweak.
Garmin Fenix 5 Series (+Chronos) Firmware Update: Minor bug fixes.
GoPro Hero 7 Black Firmware Update: Some minor bug fixes mostly.
—
With that – thanks for reading all!