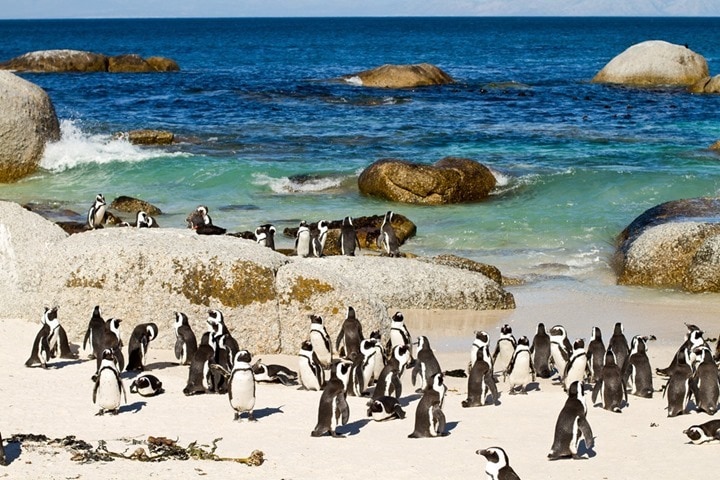 It's a sunny day here in Cape Town, and we're ready to enjoy all the outdoors offerings this city and beyond hold. As we've done for the last three years, we've migrated south a bit for a month or so. In the previous two years we've travelled to Australia, tied to the Tour Down Under cycling race. But with the kiddos being slightly older than newborns, making that 24hr flight got a bit trickier, as did the timing overlapping slightly with the huge industry electronics show CES that I attend each year.
So this year we decided on Cape Town for about 5-6 weeks. It fit the bill as a destination with plenty of cycling, running and swimming locations to continue testing devices throughout the winter outdoors. And unlike our home in Amsterdam, it actually has hills more than 1 meter in height. Mountains even – one sits right behind me in fact.
Plus, we're always up for mixing it up. While both The Girl and I have been to Cape Town many times over the past 20 years, this will be the first time with kiddos. I only posted about one time though.
The Plan:
Our plan is simple. If you're following The Newsletter, we're here till the end of February and looking to have a pretty good split of cranking out swim/bike/run content, but also taking a few days each week to explore Cape Town and beyond as a family. I've actually got every single post/video between now and the end of February planned in a giant and horrendous looking Excel sheet. In fact, if you saw my tweet on Friday you noticed I was burning some serious hard drive space the last few days getting tons of video and photos shot for upcoming reviews. Stuff like watch/etc comparison shots and such that are better shot back at home than taking extra gadgets on the road.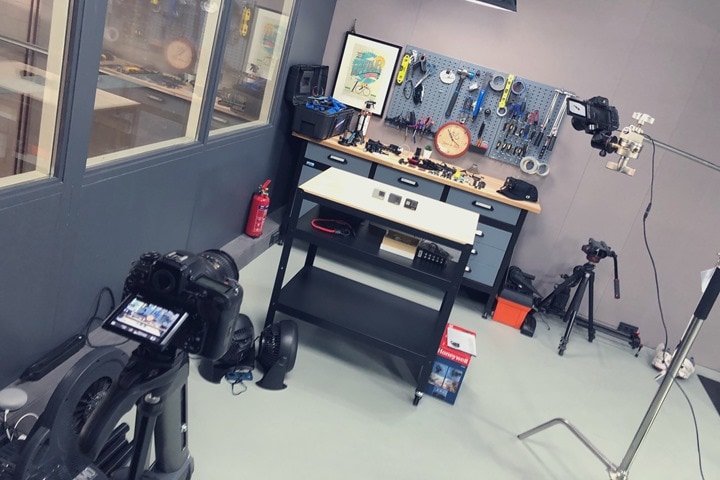 Heck, I even dragged a trainer with me too, so I can wrap up the review on that one. Both Lufthansa and customs officials were less than impressed about that. Though, I unexpectedly didn't have to pay any extra fees (The more you know: The Tacx Flux 2 is not below 50lbs, the usual cut-off before extra baggage fees incur). Second bit of trivia: While the Tacx Flux 2 doesn't come with a cassette, and the box isn't entirely designed for it, you can actually leave a cassette on it during travel…it's just that the box bumps up 1-2mm. No biggie!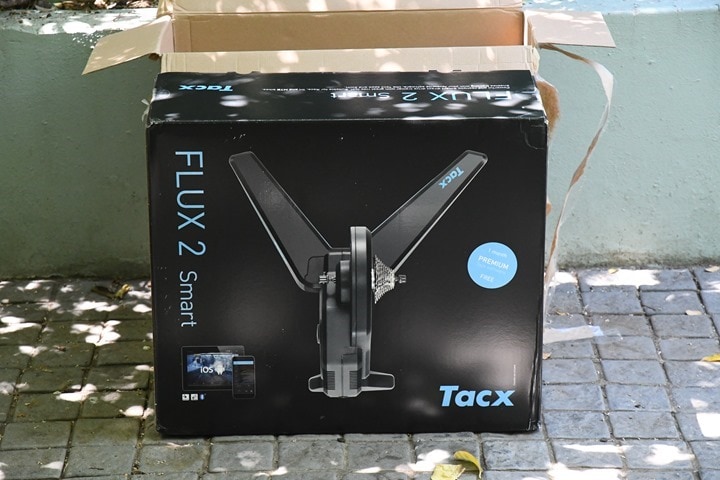 Though, before you see the Tacx Flux 2 review, you'll see my CycleOps H2 trainer in-depth review (Hammer 2). Part of the piles upon piles of things I got all my final shots for last week.
Of course, I've also got my road bike with me too.  But best of all – the folks at Yeti got me a mountain bike from their demo fleet for the duration. I'm picking it up later today. It'll look like the same color as this bike on the left I also tried back at Sea Otter a year or two ago. Because that's 'the' Yeti color:
I've had a few suggestions for swims too via the newsletter, though definitely looking for as many as possible. Especially as I try and wrap-up both my Polar Vantage M and COROS APEX reviews. Those are the last two sports (openwater swims), that I need to knock out. There's a great pool just a few minutes away from our place here.
Oh – speaking of which, our Airbnb in the Sea Point area, which seems to be a great spot for runs/hikes/etc up Signal Hill and onto Table Mountain, plus the Sea Point Pavilion pools along the ocean are perfect for both workouts and the kiddos to enjoy. And, for a chunk of the time we have some company with us, enabling The Girl and I to escape away for a few nights somewhere here and there. Maybe see some animals (maybe a quick jump up to Namibia – neither of us have ever been there?).
And lastly, I've got it on my to-do list today to get signed up for the Cape Town Triathlon on February 10th.
See Ya Around!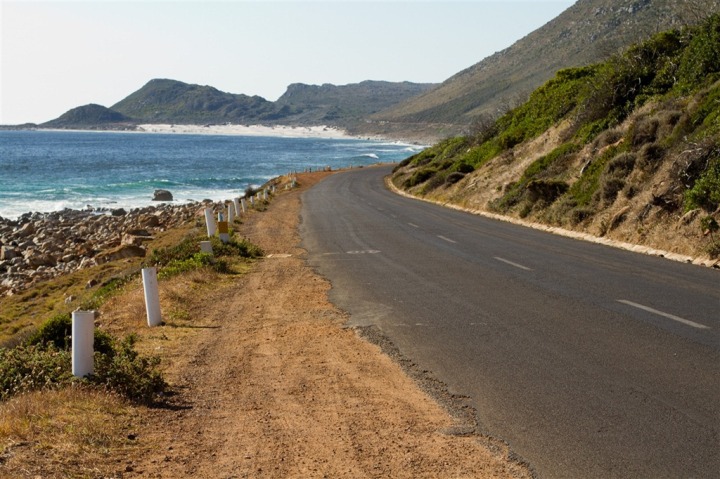 Most importantly though – we are definitely looking forward to meeting up with some of you. A number of you have already reached out with offers to run and mountain bike especially, and I'm looking forward to getting my bearings straight and going out for runs/rides/swims with folks. I suspect any group runs/rides/etc I'll announce via Twitter, though I'll also drop in the comments section below too. You can subscribe to comments below, though that's honestly a bit of a double-edged sword if there's lots of comments. 🙂
If you've got favorite running/riding routes, I'd love any links to them (maps/Strava activity/etc…). Especially for rides/running routes under 90 minutes or so. There may be days where a bit of time opens up and I can knock out a quick ride or run (on or off-road).  And as I said, still a bit perplexed on what's a safe area to swim or not. Not looking to swim massive distances, and happy to simply just stay close in-shore and go back and forth along the beach, but would prefer for each length to be at least a few hundred meters or so.
With that – thanks for reading, and looking forward to seeing folks out and about!