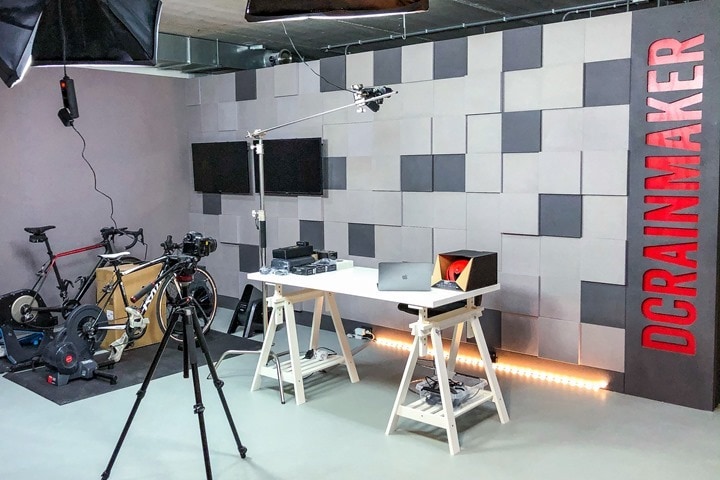 It's been almost two months since the DCR Open House, when nearly 200 folks descended on the DCR Cave to take their first look at things. And while I'd like to say that things are dramatically different – the reality is that tweaks are more minor day to day things. Effectively changing things as I need to for specific projects or same-day reasons, rather than en masse ahead of time.
Still, it's been quite the journey. This is what it looked like prior to us moving in – part of a warehouse space that sits under another building – thus, retaining its Cave namesake.
And construction seemed to drag on forever. Or, at least about 5 months. Which, is forever for me.
I noted somewhere else that they finished up the painting at 1AM the night before the long-planned DCR Open House. So…yeah, a wee bit tight!
Still, I figured I'd give folks a quick tour of the Cave as it stands today. No really, it's quick. Like speedy. Probably too speedy. But, if you change YouTube's settings to .75 playback speed (lower right corner), it'll be just right!
Once I get back from Cape Town I might film a prettier one, or dig into specific areas in more detail. Plus, I've still gotta cover the entire bottom of the cave too!
Though, you can see some hints of that in Shane's video from back at the Open House:
Oh, and in the event you haven't seen the most masterful DCR Cave video to date, it's actually one from DesFit. It's epically awesome:
I don't expect I'll be topping that anytime soon. At least not until I can convince Des to come back to Amsterdam and shoot a proper cave tour. Perhaps even use some of the fancy gimbals and sliders you see in said tour above. Hmm…maybe that's the idea!
I know the last two days have been a bit video heavy. Tomorrow we'll return with more text goodness though with the CycleOps Hammer 2 In-Depth Review. Though, there is one video in that one…it's when I manage to break my KICKR while comparing sound to the Hammer 2. I figured you'd make an exception for that. Gotta have a sound comparison test after all, right?
Thanks for reading (and watching)!