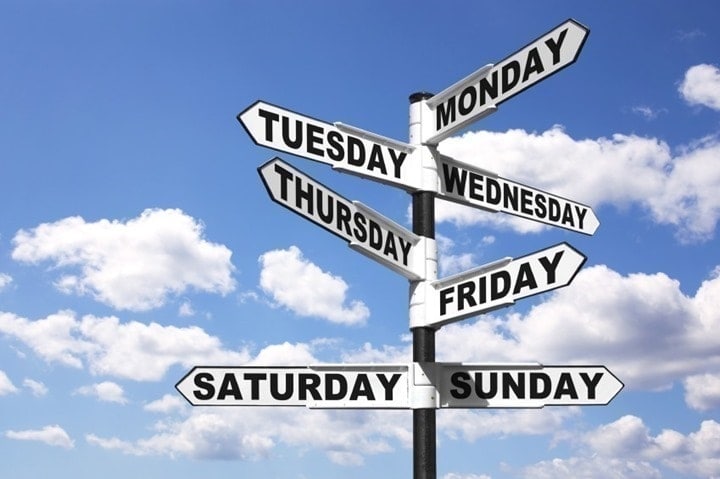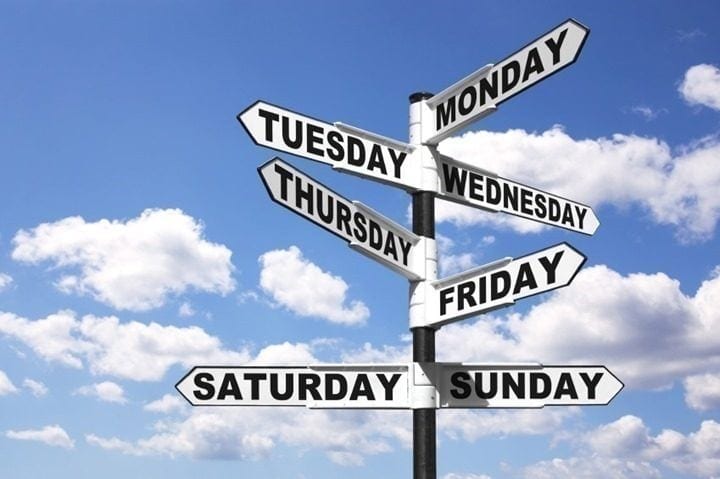 The Week in Review is a collection of both all the goodness I've written during the past week around the internet, as well as a small pile of links I found interesting – generally endurance sports related. I've often wondered what to do with all of the coolness that people write, and while I share a lot of it on Twitter and Facebook, this is a better forum for sending it on to y'all. Most times these different streams don't overlap, so be on the lookout at all these places for good stuff!
So with that, let's get into the action!
DCRAINMAKER.com Posts in the Past Week:
Here's all the goodness that ended up on the main page of DCRainmaker.com this past week:
Saturday: Week in Review–Dec 22nd, 2018
Sunday: 5 Random Things I Did in Finland (in the Arctic Circle)
Monday: Getting the Christmas Tree Home via Bike: 2018 Edition
Tuesday: Just Got A New Sports Gadget? 34 Tips To Get You Started
Wednesday: The Didn't Get What You Wanted $500 Gadget Giveaway
Thursday: First Look at The SufferFest's Revamped App and New Features
Friday: The 2018 Sports Tech Year In Review: 12 Months in 12 Minutes
Not too shabby of a week!
Random Sports Tech Deals:
Here's a handful of deals that are live until basically CES. I wouldn't read too much into any of these, beyond companies just figuring that maybe you'll pick up something as a belated Boxing Day gift to yourself.
Wearable and watch deals:
Product

Sale Price

Amazon

Sale Notes

Garmin HRM-DUAL (ANT+/Bluetooth Smart Strap) - 35% off!
$69
$45
Amazon
This is Garmin's ideal strap if you just want an affordable dual ANT+/Bluetooth Smart option, especially when it's on sale like this - it really becomes the best deal out there right now for a multi-connection strap.
Cycling Gear & Trainers:
There are no deals currently.
Action Cameras & Drones:
There are no deals currently.
YouTube Videos I Made This Week:
Here's what hit the tubes over on the You of Tube, definitely don't forget to subscribe there to get notified of videos the second they hit!
Stuff that I found interesting around the interwebs:
Here's a not-so-small smattering of all the random things that I stumbled on while doing my civic duty to find the end of the Internet.
1) Peter Sagan – Why So Serious? A bit of a look at the person behind Peter Sagan. Somewhat of an unexpected clip coming from GoPro, but definitely worth a quick watch.
2) TrainerRoad starts to leverage historical data to tweak structured workouts: Some interesting tidbits in here, including looking at failure rates of certain workouts and tweaking those workouts to make them more sustainable. They go through a massive pile of workouts and explain what and why they tweaked with all of them.
3) How scammers manipulate Amazon: The second of two semi-similar pieces I've seen in the last few weeks talking to this subject. The other being a well written NYT piece on such practices. Interesting stuff. Note that I wouldn't necessarily lump this into a 'China' problem. It's happening from all sorts of countries.
4) Awesome wonky endurance sports records: From the fastest marathon dressed as a hot dog to the most miles run on a treadmill – and plenty more.
5) Peloton (the indoor bike/treadmill company) backs down from legal action against GP Lama: Thankfully Peloton saw the error of their ways. Though, I can't help but wonder what Peloton Magazine thinks about all this. They predate Peloton by a number of years, after all.  Still, the general stupidity of a company to legally go after a core/key reviewer in their specific space for simply using a common cycling word/term is astounding.  I get that it's all just contracted lawyers likely acting on their own, but certainly people being paid that much per hour would be smart enough to think through the ramifications of such a move without at least double-checking with their 'client'. Not to mention attacking one who is followed by much of the cycling tech industry.
6) How to ask Alexa about upcoming Zwift group ride: Yes folks, for real.
7) Yoga Pants to Detect Poses: I saw this a few weeks back and it got lost in the shuffle. I'm not sure what to think to be honest, but, I figured maybe you'd know what to think.
8) Sports Tech Job Openings: Looks like Quarq has an opening for a software engineer on a cycling focused web platform. FYI in case you want to move to Spearfish.
Sports Technology Software/Firmware Updates This Week:
Each week I quickly highlight some of the new firmware, app, software and website service updates that I see go out. If you're a sports technology company and release an update – shoot me a quick note (just one-liners are perfect, or Tweet it at me is even better) and I'll make mention of it here. If I don't know about it, I won't be able to post about it. Sound good?  Oh – and if you want to get a head start on things, this page is a great resource for watching Garmin and a few other firmware updates.
(Unsurprisingly, I couldn't find any software firmware updates of products released this past week. Mostly because most companies would be super hesitant to release a firmware update going into Christmas as people are unboxing new things. That's just a recipe for disaster – and returns.)
—
With that – thanks for reading!