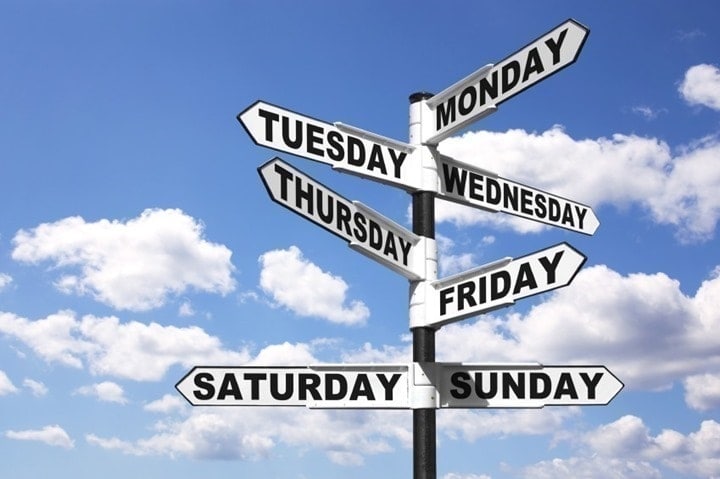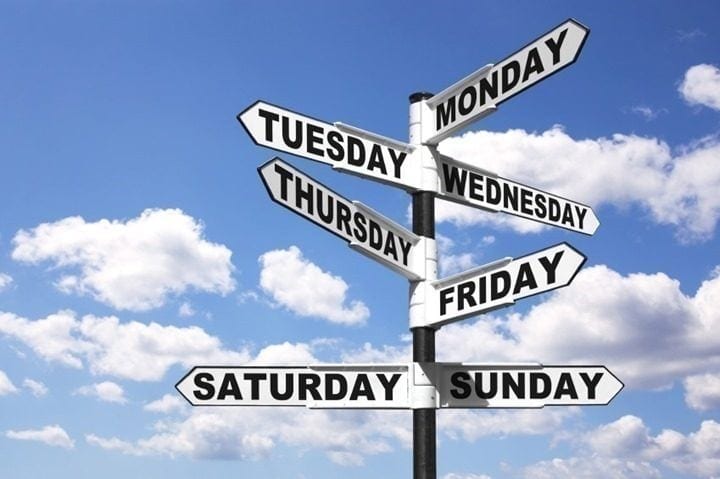 The Week in Review is a collection of both all the goodness I've written during the past week around the internet, as well as a small pile of links I found interesting – generally endurance sports related. I've often wondered what to do with all of the coolness that people write, and while I share a lot of it on Twitter and Facebook, this is a better forum for sending it on to y'all. Most times these different streams don't overlap, so be on the lookout at all these places for good stuff!
So with that, let's get into the action!
DCRAINMAKER.com Posts in the Past Week:
Here's all the goodness that ended up on the main page of DCRainmaker.com this past week:
Wednesday: Polar Vantage V Multisport GPS In-Depth Review
Thursday: Amsterdam Runners: DCR Santa Claus Fun Run – Dec 22nd
Friday: Tacx NEO 2 Smart Trainer In-Depth Review
Heads up: Some final sales
While it's likely too late to get these items in time for under the tree, you can still at least buy them for yourself or others with an IOU note on it. I've got them all listed here.
Wearable and watch deals:
There are no deals currently.
Cycling Gear & Trainers:
There are no deals currently.
Action Cameras & Drones:
There are no deals currently.
YouTube Videos I Made This Week:
Here's what hit the tubes over on the You of Tube, definitely don't forget to subscribe there to get notified of videos the second they hit!
There hasn't been a 'Week in Review' in a few weeks, and this wasn't posted elsewhere, so the below might be interesting to folks. At the very least, it was a blast for us. Note that yes, the audio sucks for the first 8 minutes, then we hit a magic button and it's all good!
Oh – and if you found that interesting, Shane/Des/I did a three-part series that is definitely worthwhile watching:
1) Best Sports Tech of 2018 // Round Table Chat #1
2) Sports Tech Predictions for 2019 // Round Table Chat #2
3) Sports Tech Content Creation // Round Table Chat #3
We had a blast on those, and that's like hours worth of super geeky sports tech content. Though, the last one is more about how we create content and some of the behind the scenes bits that each of us dive through.
Stuff that I found interesting around the interwebs:
Here's a not-so-small smattering of all the random things that I stumbled on while doing my civic duty to find the end of the Internet.
1) New Giant Bike CycloSmart Trainer: Looks like a new direct drive trainer from Giant. The details are just sliding out, but looks like it could be interesting – depending on the pricing (which is TBA as far as I know). The only bit that concerns me is usage of a metal chain internally, which means some sort of maintenance. To me that's kinda like SRM requiring a bunch of funky tools for their EXAKT pedals (meaning, it's not relevant in 2018/2019).   However, if it's priced right and accurate, then it can make up for those 'concerns'.
2) Founder of CompuTrainer passes away: There's no denying that CompuTrainer was a pioneer in the indoor training space, and Chuck was one of the nicest guys out there. While I (or you) may not have agreed with their business execution, he was always friendly and happy to chat when I saw him. The first 'real' indoor trainer I bought was a CompuTrainer, and then I eventually bought another one later on with The Girl for her.
3) Why I don't see Wear OS succeeding in fitness: This article, while all about a 3rd party app (Dark Sky), does a great job at explaining the issues these days with Wear OS. It's just not focusing on things that fitness companies leverage and care about (mainly, battery life). I think for the Fossil's of the world it continues to be a great option, but there's just not enough for fitness/sport companies that want really solid battery life.
4) Zwift secures $120 million in expansion funding: This funding is aimed at eSports expansion specifically – and Zwift themselves has been on a blitz of announcements related to that in the last few weeks. While I think eSports is great, I'm less convinced Zwift is putting in place the framework required to police these events and make them meaningful from a controls standpoint (read: cheating).  After all, if you're getting a national jersey (as Australia will be giving next month), then you should be assured there's policies and technical enforcements in place to eliminate easy cheating.  I've got a piece planned soon about this, so stay tuned there.
5) GoPro CEO podcast interview about company/products: Always interesting to hear CEO's speak. I'm still not convinced GoPro is positioned to win longer term here, especially with DJI's recent entrance into the sorta-action cam market (with the OSMO Pocket). While the Hero 7 is awesome (and certainly better than the OSMO Pocket in many ways), DJI's software capabilities seem to quickly ramp past GoPro (such as active tracking within the camera on the Pocket).
6) Killer whales next to openwater swimmer: In case you didn't see this – it's just incredibly amazing. Also, that women…damn….I'd have been out of there faster than you can fart. Click onto full story for quotes from woman.
7) Behind the scenes on Tacx Neo 2 Production: A cool look at what it takes to make a NEO 2, from Shane.
Sports Technology Software/Firmware Updates This Week:
Each week I quickly highlight some of the new firmware, app, software and website service updates that I see go out. If you're a sports technology company and release an update – shoot me a quick note (just one-liners are perfect, or Tweet it at me is even better) and I'll make mention of it here. If I don't know about it, I won't be able to post about it. Sound good?  Oh – and if you want to get a head start on things, this page is a great resource for watching Garmin and a few other firmware updates.
Fitbit Ionic & Versa Firmware Update: Part of a rollout of their new Fitbit OS updates.
Garmin Fenix 5 Series Beta Firmware Update: Minor bug fixes.
Garmin Fenix 5 Plus Series Beta Firmware Update: Fixes power meter related bug.
Garmin Forerunner 935 Firmware Update: This has a ton of bug fixes, plus some new features including Swimrun auto sport change and support for Garmin Explore App (Navigation app).
Garmin Instinct Firmware Update: Minor tweaks/fixes.
Garmin Vivoactive HR Firmware Update: Updated Connect IQ, added intensity minutes configuration options.
Garmin Vivosport Firmware Update: Improved battery life, bug fixes.
GoPro Hero 7 Black Firmware Update: A pile of performance and usability tweaks.
GoPro Hero 7 Silver Firmware Update: Adds 1080p for a few specific modes (time-lapse)
GoPro Hero 7 White Firmware Update: Same as Hero 7 Silver.
Wahoo ELEMNT & ELEMNT BOLT Firmware Update: Single bug fix.
—
Thanks for reading, and have a great weekend!