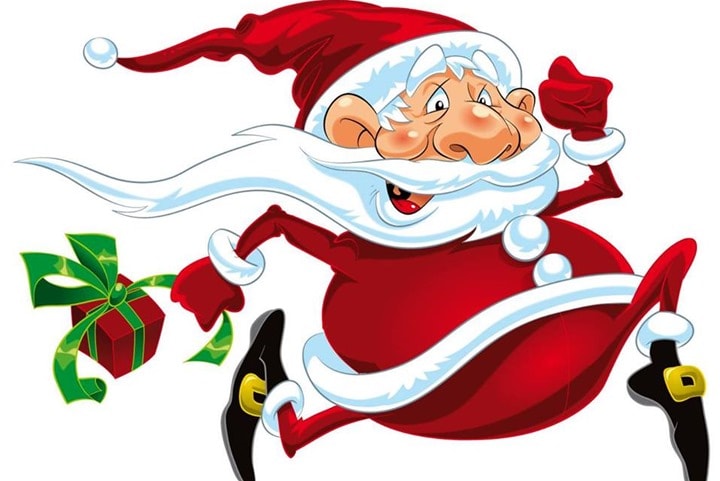 Just a super-duper quick public service announcement for those that don't follow on Twitter, or for some reason don't read the weekly newsletter (written by The Girl).
But this Saturday morning we'll be hosting a simple Amsterdam Santa Claus themed fun run.  At the DCR Open House a few weeks back a few of you commented that it'd be fun to do stuff like this more frequently.  So, now is a good time before things get crazy for the remainder of the year leading into CES (and then I leave the windy cold of Amsterdam behind for a month).
Really this is just an excuse for the Girl and I to get to meet more of you, dress up in some funny Santa, Ugly Sweater, or holiday-esq attire, and do a few loops of Vondelpark. Nothing fancy here, just fun.
If you plan on coming please be sure to RSVP just so we have an idea of how many runners are coming out (and perhaps how many DCR water bottles or other nifty things to bring). The running store has been so helpful with giving us a space as well, so it's nice for them to be prepared for the group.
Saturday, Dec 22nd, 2018 – 09:30-10:30
Starting/Meeting Point: All4running
Amstelveenseweg 130
1075 XL Amsterdam, Netherlands
Hope to see you there!