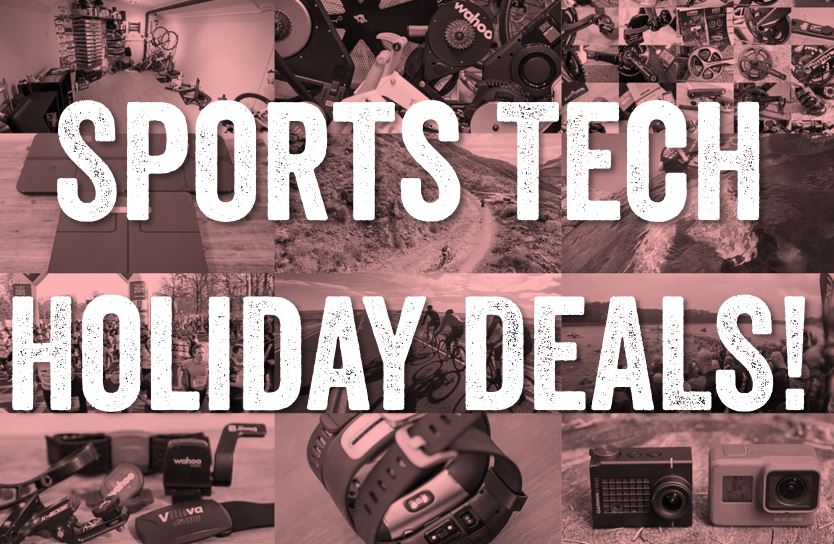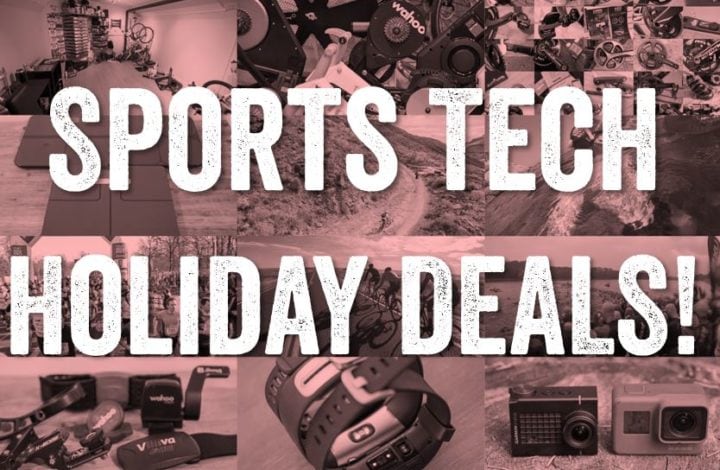 It's that time of year again when there are tons of sales on all sorts of sports technology items.  Everything this year is pointing to earlier sales than normal, as manufacturers and retailers alike try to lock in your dollars ahead of time.
The typical ebb and flow of this time period is:
Pre-Thanksgiving deals: These are everything ahead of the US Thanksgiving, on November 22nd. These were pretty solid this year.
Black Friday deals: These are tied to Black Friday (BF), on November 23rd. Some span this entire weekend.  Generally speaking, most retailers have access to the same major deals (i.e. Garmin, Fitbit, etc…).
Cyber Monday deals: These are on Monday, November 26th. Occasionally they spill into that Tuesday the 27th as well.
General December deals: We tend to see 'repeats' of some deals in the mid-December time-frame (usually around the 10th-15th). These are rarely better than BF deals, but usually quite good.
There are many deals that don't go live until tomorrow, Friday, Black Friday (like Bond, James Bond). As such, you won't find them listed here. But at 12:01AM US Eastern Time they'll automatically show up in the listings below.
Some deals have a specific quantity of items attached, which may be a few or a ton.  And others are very time-limited, like Amazon deals.  Note that while many deals are US-focused, in recent years we've seen Europe really get into the Black Friday/Cyber Monday side. So definitely good news there!
Here's what's currently active.  The ones I feel are the best bang for the buck, have a little * at the front of them.  Of course, many of these are great deals if you're in the market for it already.  It's just the ones with the stars are exceptionally unusual.
This year I've split them into categories of products, to make them a bit easier to sift through.  Oh, and the list is updated constantly (upwards of 20-30 times a day during Black Friday weekend!).
Watches & Wearables:

This covers anything you can wear that's watch-like or activity band-like.  Generally speaking, you'll mostly find deals here that are on things I've written about in the past.  So you won't find a deal on some random non-sports tech watch here, or on socks.  Unless the socks have some crazy sensor or something in them.
Product

Sale Price

Amazon

Other site

Sale Notes

Apple Watch Series 8 - $60 off
$399/$499 (cellular)
$329
Amazon
This is pretty much the normal price, almost perpetually on-sale for this amount on Amazon.
Apple Watch Ultra - $98 off!
$701
Amazon
⚡This is the lowest price to date on the Apple Watch Ultra we've seen since launch!
Garmin HRM-DUAL (ANT+/Bluetooth Smart Strap) - 35% off!
$69
$45
Amazon
This is Garmin's ideal strap if you just want an affordable dual ANT+/Bluetooth Smart option, especially when it's on sale like this - it really becomes the best deal out there right now for a multi-connection strap.
Garmin Instinct 2 Series - $100 Off
From $249
Amazon
REI
⚡The Instinct 2 base is from $249 (on Amazon), a very solid deal - especially with all the major software updates it's had over the last year. A very strong deal.
Garmin Instinct Crossover - $100 cheaper now
$399
Amazon
While this watch just came out two months ago, it's now been price-reduced by $100. In fact, Garmin actually seemed to test the new lower price about a month ago in a temporary sale, and clearly the reduced price worked out. Thus, the official retail price is now $399 for the base, and $449 for the Solar.
Garmin Venu 2 Plus - $50 off!
$449
$399
Amazon
Garmin Venu 2/2S - $100 off
$299
Amazon
REI
Garmin Vivoactive 4 - $100 off
$299
$199
Amazon
REI
This watch is *well* past its prime, now coming up on 4 years old, but hey, I guess if you've decided it's the watch for you now - it's on-sale (again - apprixmately the 32nd time).
Samsung Galaxy Watch5 Pro - $100 off
$399
Amazon
This watch is somewhat always on sale, but hey, it's still on-sale.
Cycling Gear & Trainers:

Got a bike? Then this section is for you.  Everything from bike computers to bike lights to trainers, it's all here.  I won't generally be adding things like brake cables or bike seats here, but if I find a good deal on a cassette to stack on that new direct drive trainer you just bought, I'll probably list it here.
There are no deals currently.
Action Cameras & Drones:

Wanna record it?  No better way than an action camera.  Anything that's action camera related or drone related you'll find here.  That's especially true of action camera mounts, which are often found for great deals around the holidays.  Same goes with drone and drone accessories.  Usually a great time to pick up an extra battery or extra props.
There are no deals currently.
Other Sports & Fitness:

Anything else that's sports and fitness related that I think is interesting will be here.  It may not be super techy – but it's stuff that most readers will be using in pursuit of their running/cycling/swimming/hiking/whatever.
There are no deals currently.
DCR's Random Gadget List

This is basically the mostly totally unrelated gadgets and things I think are cool deals that I've likely bought one or five of (you can never have too many, right)?  Some of it's probably photography stuff.  Some of it's random stuff like chargers and battery packs that I use daily, fun camera gear I use to make videos like sliders and turntables, and well…just random things you'll find around the DCR Cave.  It's all random…but it's all awesome randomness!
There are no deals currently.
European Deals!

What's that? You're not in the US and still want a deal?  No problem!  First off, you should note that some retailers do send some items overseas.  For example, Clever Training can send many products overseas, and do so at a flat-rate $29USD shipping cost.  You'll want to check the individual item.  For some deals, that could be a huge savings!
Beyond that, I'll be tracking Euro-specific deals here.  These will include both Clever Training Europe (UK) as well as Amazon European deals.
Woot – important! The Clever Training Europe deals below can be combined with the DCR 10% discount coupon code DCR10BTF.  Boom! So yes, another 10% savings on top of these prices!  Plus free shipping in Europe for orders over 75EUR (almost everything in the list from CT).
Note: On Amazon Europe deals, generally speaking, you can order from any Amazon European country site (i.e. Amazon France) and have it shipped within the EU (i.e. Spain). Thus, many times deals are duplicates across the sites.
Remember these days refresh each day for the most part, and usually only last a few hours. Jump if you see something you like!
There are no deals currently.
Test Section:
There are no deals currently.
Didn't find what you wanted?

No worries, you can still save a bundle, or help support the site.  With Clever Training you can get 10% off everything they sell (except most sale/clearance items).  You'll just use the DCR coupon code DCR10BTF and boom, good to go!  Plus, you'll get free US shipping over $75.  For a handful of items you may need to use the DCR/CT VIP program to get points back instead, but it only takes a moment to sign-up.
In addition, you can support the site with purchases from any of the below three retailers – no matter if it's sports tech, or toilet paper.  Just click on the link and you're off!
Thanks for reading and supporting the site!  And remember to keep checking back regularly.  I'll be posting updates to Twitter, so that's probably the best place to follow for new updates.
Also – feel free to post sports-tech specific deals down below, however, if I think they're spammy – I'll zap them.  Good? Thanks!