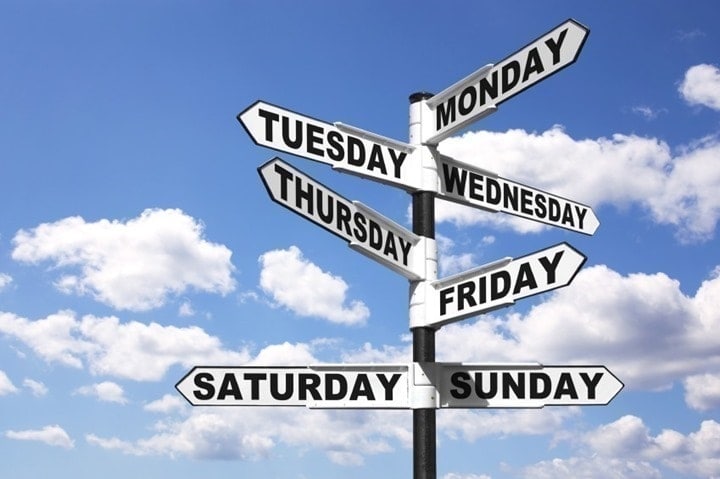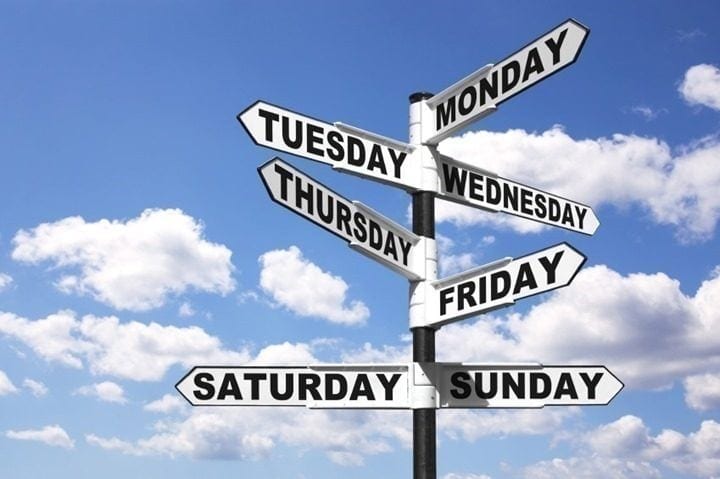 The Week in Review is a collection of both all the goodness I've written during the past week around the internet, as well as a small pile of links I found interesting – generally endurance sports related. I've often wondered what to do with all of the coolness that people write, and while I share a lot of it on Twitter and Facebook, this is a better forum for sending it on to y'all. Most times these different streams don't overlap, so be on the lookout at all these places for good stuff!
So with that, let's get into the action!
DCRAINMAKER.com Posts in the Past Week:
Here's all the goodness that ended up on the main page of DCRainmaker.com this past week:
Sunday: Week in Review–Feb 3rd, 2019
Monday:  5 Random Things I Did This Weekend
Tuesday: COROS APEX Multisport GPS Watch In-Depth Review
Wednesday: SRAM RED eTAP AXS Hands-on: Everything To Know About The Smart Tech
Friday: RunScribe shifts away from consumer focus, but also launches new features
Sports Tech Deal This Week:
Looks like Apple is running a deal with Amazon to discount the Apple Watch Series 3 watches for $199, which is frankly a steal. The Apple Watch Series 3 includes GPS and optical HR (and some versions include LTE cellular, but not this one on sale).  Note that this version doesn't have the latest gen optical HR sensors in the Series 4, though I think at the $199 price point one can make the case the benefit here is mostly on the all-around nature of the Apple Watch as a platform.
I will say that it's been funny over the last few months, I somewhat keep sliding back into using the Apple Watch as my daily watch. Not for endurance sports stuff, but just as my daily wearable. The biggest ticket reason? Notifications – specifically Nestcam, and being able to see a quick snapshot on my wrist of the triggered event (movement/person seen/etc…). Between the DCR Studio and home we run a lot of Nest Cams, and I love that in under 1 second I can glance at that notification and validate whether I care about it or not.
I don't know how long this deal will last. Maybe 5 minutes, maybe an hour, maybe a week. No idea. But here's my full in-depth review for the Apple Watch Series 3.
YouTube Videos I Made This Week:
Here's what hit the tubes over on the You of Tube, definitely don't forget to subscribe there to get notified of videos the second they hit!
Stuff that I found interesting around the interwebs:
Here's a not-so-small smattering of all the random things that I stumbled on while doing my civic duty to find the end of the Internet.
1) GoPro back to making a profit after Hero 7: Of course, if you look at the graphs you'll see that the trajectory was largely in place about this time last year, but now solidified with the Hero 7. Also of note is that the company confirmed earlier plans to move all US-bound camera production from China to Mexico.
2) Tokyo nears completion of 2020 Olympic medals from e-waste: Pretty cool program, and neat to see that they'll hit their goal in time.
3) The Women and Girls Who Dare to Cycle in Pakistan: In some places, the mere act of riding a bike is seen as significant defiance of norms.
4) Getting a special event permit for triathlon: Somehow I missed this series from Slowtwitch aimed at race directors. But I always find logistics type stuff interesting, and this little tidbit on the backstory of triathlon in Oceanside is interesting.
5) The best SRAM RED AXS Bike Review: Sure, a bunch of us media types talked about SRAM's new thingamajig's this week, but in reality, this might just be the best review of it (via Health):
6) RunAlyze is first to leverage Suunto's new API: This is good enough, but practically speaking most of you won't care for a few more months as this doesn't integrate with Movescount, where most of your existing data is likely to be. But still, once Suunto enables Movescount to new Suunto platform sync/migration this spring, then this could be legit interesting update (via Janne).
7) Why the UCI is looking to combine all of its world championships: I think the title pretty much sums up this one.
Sports Technology Software/Firmware Updates This Week:
Each week I quickly highlight some of the new firmware, app, software and website service updates that I see go out. If you're a sports technology company and release an update – shoot me a quick note (just one-liners are perfect, or Tweet it at me is even better) and I'll make mention of it here. If I don't know about it, I won't be able to post about it. Sound good?  Oh – and if you want to get a head start on things, this page is a great resource for watching Garmin and a few other firmware updates.
Garmin Fenix Chronos Firmware Update: Minor fixes.
Garmin Fenix 5 Firmware Update: Minor fixes.
Garmin FR935 Firmware Update: Added SwimRun auto sport change, and a crapton of fixes.
Garmin Vivosport Firmware Update: Minor fixes.
Kinda quiet week in sports tech updates.
—
With that – thanks for reading, and have a great weekend!