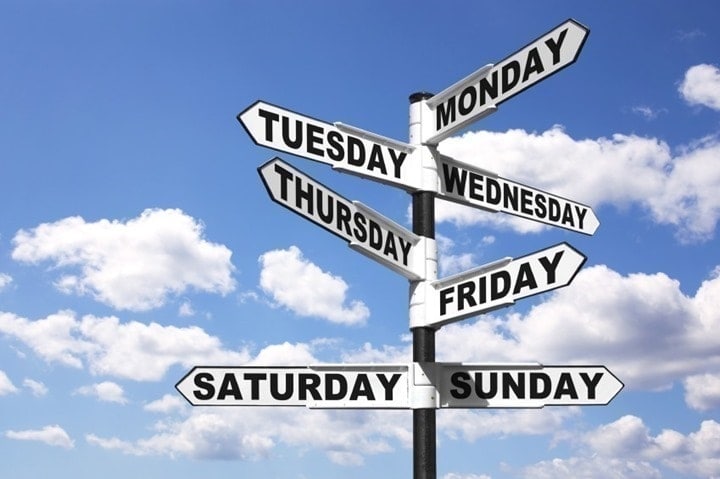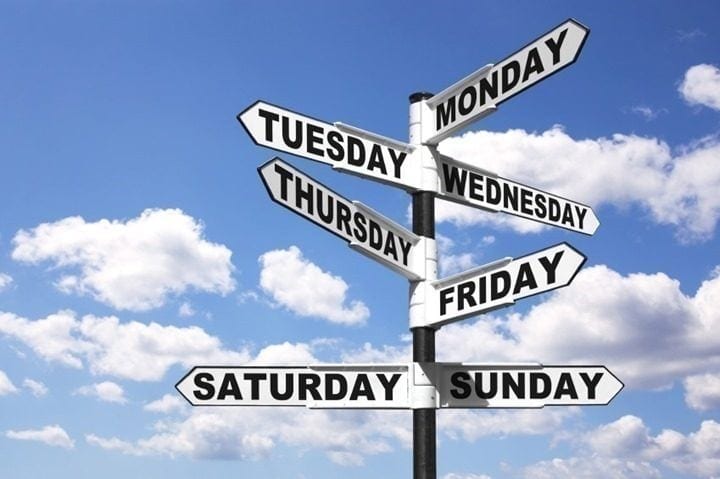 The Week in Review is a collection of both all the goodness I've written during the past week around the internet, as well as a small pile of links I found interesting – generally endurance sports related. I've often wondered what to do with all of the coolness that people write, and while I share a lot of it on Twitter and Facebook, this is a better forum for sending it on to y'all. Most times these different streams don't overlap, so be on the lookout at all these places for good stuff!
So with that, let's get into the action!
DCRAINMAKER.com Posts in the Past Week:
Here's all the goodness that ended up on the main page of DCRainmaker.com this past week:
Sunday: Week in Review–January 27th, 2019
Monday: 5 Random Things I Did This Weekend
Tuesday: My Strava Unique Uploaded Device Tally
Wednesday: Garmin HRM-DUAL Heart Rate Strap In-Depth Review
Friday: Polar Vantage M Multisport GPS Watch In-Depth Review
YouTube Videos I Made This Week:
Here's what hit the tubes over on the You of Tube, definitely don't forget to subscribe there to get notified of videos the second they hit!
Stuff that I found interesting around the interwebs:
Here's a not-so-small smattering of all the random things that I stumbled on while doing my civic duty to find the end of the Internet.
1) GoPro tweaks cloud service to unlimited video storage, 50% accessory discount, 4K Backups: This is big, and shows GoPro finally getting it. Previously you were limited to about 35 hours of video backups (stupid IMHO), and it also downgraded your videos to 1080p. But this…this I like. Not to mention that GoPro's accessories are now 50% off for members, which makes the prices finally reasonable. Interestingly, astute observers may have noticed that GoPro seemed to have tested the accessory discount increase price a bit back in December with a few-day sale period where they did some deals then with high discount rates. Seems like that did the trick.
2) Stick the landing in Dubai: There's no shortage of creative marketing opportunities in Dubai with the tourism board. And this video reminds us of that. But of course, it's still fun to watch.
3) The Mother of All Treadmill Tweaks/Hacks: Making the treadmill WiFi controlled, complete with specialized buttons added atop it. Love it!
4) The Battle of two 'Dick Runners': These two women battle it out on Strava drawing male members with their running shoes and GPS tracks. For realz.
5) Man builds bicycle powered mobile home: And because a bicycle powered mobile home wasn't enough, it also converts into a raft. Note that you can click through numerous pages of photos (may not be obvious). (thanks to Fenton)
6) The Performance Bike Auctions Continue: As a follow-up to last week, things continue to get parted out.
7) Lindsey Vonn announces her retirement: While there are plenty of articles out there about it, I think reading her original long Facebook post on it is probably the correct source to go to for this one.
8) Your stomach will likely be sick watching this: Or, your butt firmly clenched. Pretty incredible stuff, of course, somewhat as usual from Nate.
Sports Technology Software/Firmware Updates This Week:
Each week I quickly highlight some of the new firmware, app, software and website service updates that I see go out. If you're a sports technology company and release an update – shoot me a quick note (just one-liners are perfect, or Tweet it at me is even better) and I'll make mention of it here. If I don't know about it, I won't be able to post about it. Sound good?  Oh – and if you want to get a head start on things, this page is a great resource for watching Garmin and a few other firmware updates.
Garmin Instinct Firmware Update: Minor bug fixes
Garmin Vivosport Firmware Update: Minor tweaks
Garmin Vivomove Firmware Update: Minor bug fixes
Not much else in the way of firmware updates this week.
—
With that – thanks for reading, and have a great week ahead!