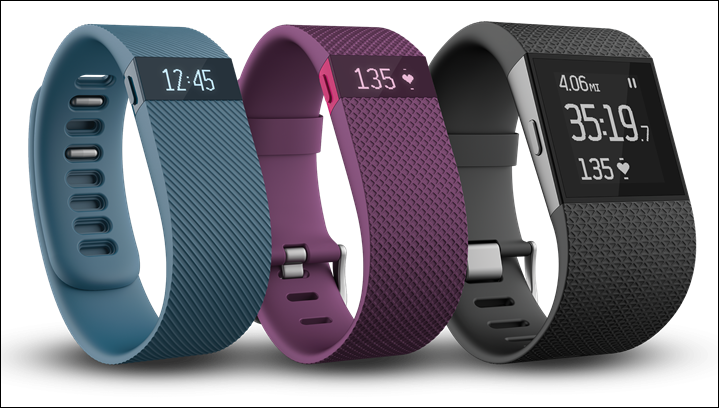 (Update February 26th: I've published my Fitbit Surge GPS In-Depth Review here and my Fitbit Charge and Charge HR In-Depth Review here.  Go head over to those posts to get all the details!)
This morning Fitbit announced a bundle of new activity trackers, as well as forging into the GPS smartwatch market with their first sport-focused GPS product that will undoubtedly on spec at least challenge both fitness incumbents like Garmin at the entry level running watch end, as well as smart watch hopefuls like Apple and their upcoming Apple Watch.
Before we begin I should note that I don't normally like to post about products until I've had them in-hand.  In this case, there's a new FitBit Charge somewhere on an airplane to me (being in NZ this week made that a bit…complicated).  However, neither the Charge HR nor Surge were ready to send to me.  Nonetheless I'm going to still discuss it in this post, if for no other reason than to stem the tide of e-mails/tweets/carrier pigeons that people will be sending me asking for my opinion.  Well, that and I truly think the products are interesting and hugely relevant news in the industry.
The New Activity Tracker Models – Fitbit Charge and Charge HR: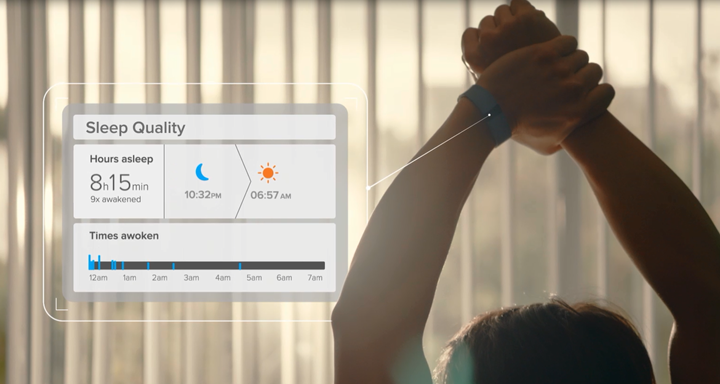 To begin, FitBit unveiled two non-GPS models today, the Fitbit Charge & the Fitbit Charge HR.  The Charge is effectively a FitBit Force with new features.  Specifically it adds over the since-recalled Force:
– Automatic sleep detection
– Caller ID alerts for incoming calls
– Updated wristband with new clasp
And…that's about it.  Surprisingly, it doesn't actually feature all-out smartphone notifications.  Rather instead only caller ID alerts.  In an age were virtually all other activity trackers on the market are getting full text alerts from any app you choose, this does seem to be a bit of a surprise to be limited to just phone calls.  On the flipside, the display of the Force is heavily limited in what it can display given the small size.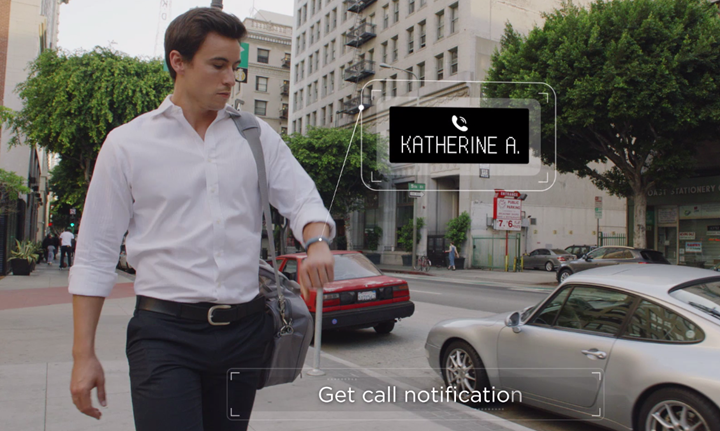 Meanwhile, the Fitbit Charge HR adds in their so called "PurePulse" technology, known to the rest of the world as optical heart rate recognition.  It does this Basis-style with 24×7 monitoring using the optical sensor on the inside of the unit.  You can see the sensor in the below image with the two tiny LED emitting lights (yes, I know that's redundant, but that's just the way I roll).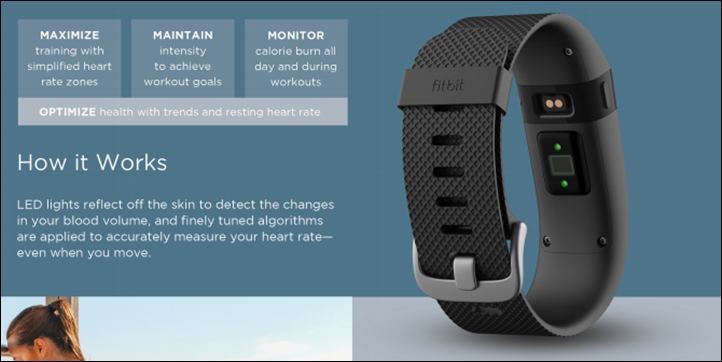 At the same time the unit can track calories using heart rate (as opposed to estimating with just steps), so you'd get more accurate calorie burn metrics for activities like yoga or being in the weight room where steps aren't terribly relevent.  Additionally, you'll get workout summary information after the activity.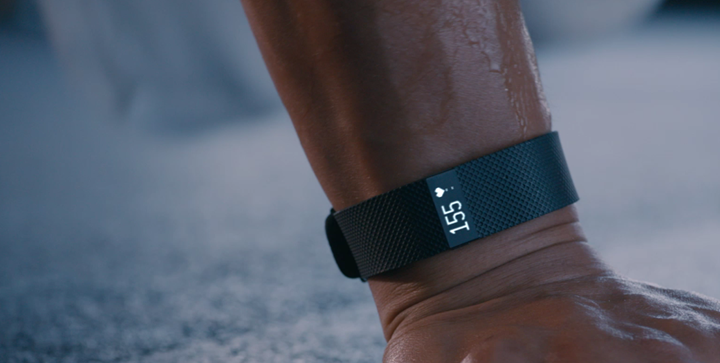 Of course, the big ticket item here is how accurate the heart rate readings will be.  The device will show your current heart, but it's not clear just how detailed the export will be – or what the refresh rate will look like (Update: Fitbit says it's at 1-second sampling and recording rate).  The key here will also be if any significant averaging is applied (virtually all devices apply some minor averaging, to what degree is what matters).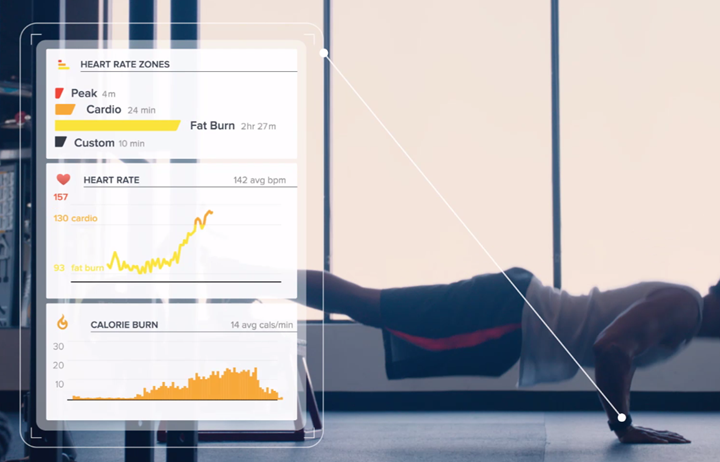 As regular readers here know – accuracy of optical sensors varies quite a bit depending on who makes the optical sensor portion, the watch/device that the sensor is placed into, and then the algorithms employed by the company to potentially compensate for said accuracy levels.
For example, we've seen great results in the sport/fitness arena from companies like Scosche and Mio, which are accurate for the vast majority of the population (Mio sensors are used in Adidas and TomTom products as well; and Valencell sensors are used in the Scosche and a few other products I've had good luck with).
When looking at non-fitness activities I've found good luck with the Basis B1 units.  On the flip side, the current non-Peak Basis unit is unable to track sports activities (something the upcoming Peak says it can handle).  And then you've got the Samsung Gear lineup of watches/trackers, which can't really seem to track anything accurately.  Note that I can confirm that the Fitbit lineup does not use Mio sensors in it.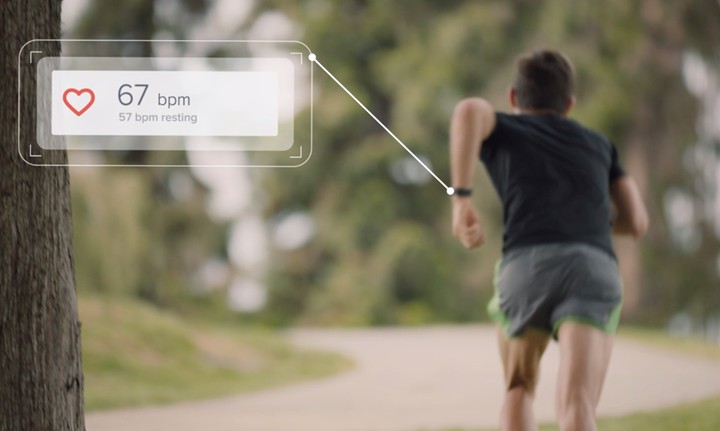 The piece that slightly concerns me about the Charge HR design is that there's very little cover of darkness for the optical sensor.  Outside/bright light is the singular enemy for optical sensor accuracy, and the design as seen above does very little shielding against that due to the width of the band being as slim as it is.  Hence why I'm hesitant on just how accurate it will be in athletic endeavors.
The Fitbit Surge GPS Watch (with embedded HR):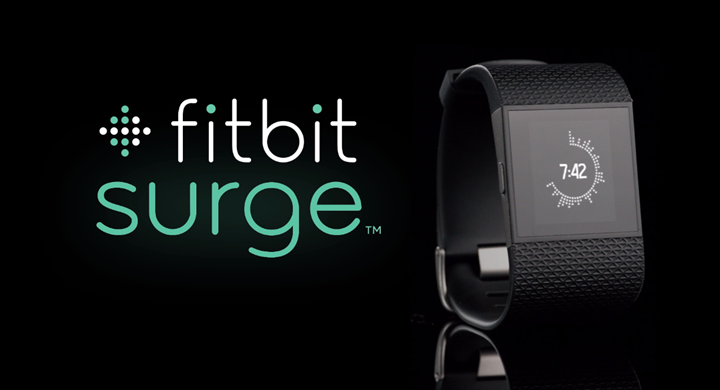 Next up we've got the Fitbit Surge, which is an all-in-one GPS watch, activity tracker, optical HR sensor for both 24x heart rate tracking and workouts, as well as being a smartwatch.  Effectively, it's what a lot of you have been asking for – and all for $250US.
The unit does everything the Charge HR does, but adds in a GPS chipset as well as a backlit screen that's touch enabled.  The screen can display alert information from activities as well as textual information like text messages.  Additionally, it can control music on your phone (it doesn't store music on the device however).  The unit contains a slew of sensors beyond the GPS and optical HR sensor, including a gyroscope, compass, 3-axis accelerometer and an ambient light sensor.  So yeah, it sounds pretty awesome.
Like most GPS watches on the market today it'll leverage GPS for activity distance and pace while outdoors during a workout, as well as then offer maps afterwards.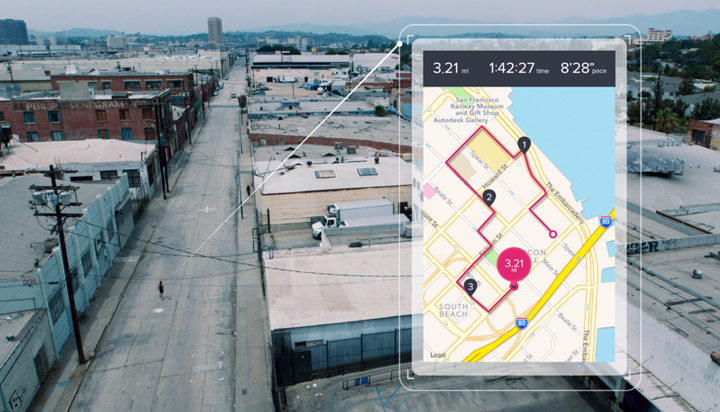 It does that by connecting to your phone via Bluetooth Smart.  Fitbit is actually unique in the market in that they not only support Android and iOS, but also Windows Phone devices.  The Charge/Charge HR and Surge products all utilize the same app platform as previous Bluetooth Smart connected activity trackers from the company.
Interestingly, FitBit is also announcing today Windows Phone Cortana integration within the app itself.  This allows you to tell your phone (verbally) what you just ate or drank and it'll automatically catalog it into your calories consumed for the day, from the database of some 350,000 foods.  Which, is pretty cool actually.
The unit works like the Charge HR in that it does both 24×7 activity and heart rate tracking, as well as that during activities (accompanied by GPS).  During normal activity tracking mode it'll just use the internal accelerometer and not GPS (which saves battery life).  In the day to day mode it gets about 5 days of battery life.  Like the Charge HR though, we don't really know how accurate the HR sensor will be however.  While the band is wider than the Charge HR, it's still shaped in a tapered way that draws light to the underside of the unit which historically isn't good for optical HR sensor accuracy.
It is notable though that all units are only listed as 'Water Resistant' and not fully waterproofed.  A specific waterproof rating has not been provided, which might not be ideal in sweat heavy environments.  We'll have to see if those waterproof ratings get more clarity as they near release.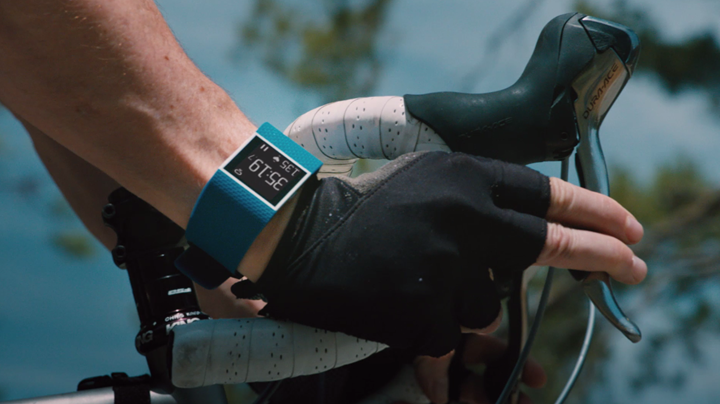 Speaking of release, while the non-HR Fitbit Charge will be available immediately, the Fitbit Charge HR and the Fitbit Surge won't be available until "Early 2015".  The devices come in the following colors and prices:
Fitbit Charge ($129 – Now): Black, slate, blue, and burgundy
Fitbit Charge HR ($149 – Early 2015): Black, plum, blue, and tangerine
Fitbit Surge ($249 – Early 2015): Black, blue, and tangerine
All three devices will be available in small, large, and extra large sizes.
It'll be interesting to see how the strategy works of bridging over the holiday season without Charge HR/Surge product availability.  It's almost unheard of to announce a product now for availability shortly after the incredibly busy holiday buying season.  Even more so in a segment that the first week of January is known for announcements of new devices (due to CES).  Said differently: 3+ months is an eternity in this market segment, especially when those three months cover a timespan known for being the epicenter of new product announcements.
My Initial Thoughts: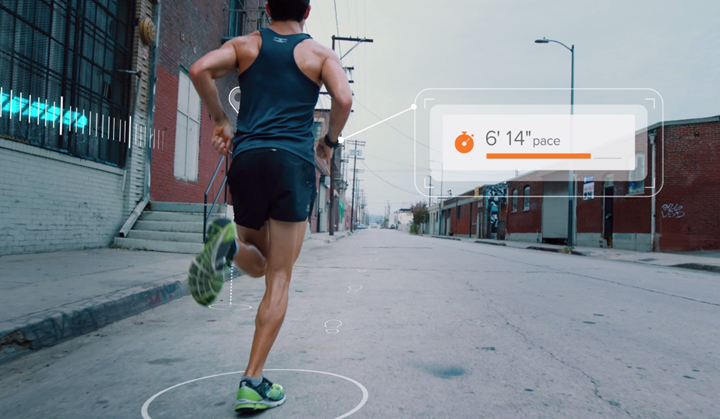 Overall both the Charge HR and Surge are quite interesting additions to the market landscape.  They break into new areas with optical HR technology that will hopefully set the stage for 2015 being full of optical HR devices from numerous companies.  I think the Surge offers the most compelling balance between a normal sized GPS watch and a standard smartwatch, and the addition of 24×7 activity and HR tracking to that (as well as workouts).  It may up the bar for companies like Garmin & Polar to respond to (if HR accuracy is there, among other features).  And at $250US for the Surge, it's priced quite nicely and very competitively.
On the flip side however, I think that the regular Charge (non-HR) though is a belated misfire given how quickly the market has moved since the recall of the Force nearly a year ago.  They simply took too long to re-release the Force, and doing so almost a year later with virtually negligible difference to the original Force means they're behind the game at this point against an onslaught of other activity trackers that offer more features at similar (or cheaper) price points.
Now, there is one little side nugget that's worthy of discussion – which is Fitbit's fairly recent 'FU' to Apple.  Specifically, their decision to not support Apple Health (HealthKit).  Apple has seemingly responded with removal of the Fitbit product line from their stores.  Now keep in mind this was a relationship that was featured in the first 8 seconds of Apple's unveiling of Apple Health/HealthKit this past June.  So for it to fall so far from grace is certainly incredibly telling.
While there may be more to the story on the removal of products (such as the Apple Watch), the reality is that Fitbit's decision to not support Apple Health will undoubtedly hurt Fitbit as a company.  Said differently: Very few companies survive a pissing match with Apple.  And by 'few', I mean…none.
On the flip side, Fitbit is consciously making a decision that many other health/fitness platform companies in the industry haven't really thought through.  By effectively enabling users to move data from platforms like MyFitnessPal, MapMyFitness, and Garmin Connect – to Apple Health, these companies are giving up the very data and platform stickiness to what is and will rapidly become their core competitor.  Of course, consumers are demanding it (which is great btw), but I get the feeling that some of these non-device companies haven't actually thought through their long term business models in a scenario whereby Apple takes both the platform…and the device.  In the activity tracker world, the phone is increasingly being able to very much replace a traditional activity monitor, and that's before we even talk about the Apple Watch itself.
Still, definitely interesting times ahead!  I'll do some form of review of the Charge/Surge products once available and in my hands.  I haven't yet decided if I'll do a full in-depth review of just the regular Fitbit Charge though, we'll see there.
With that – feel free to drop any questions below and I can try and round-up answers.  Thanks for reading!