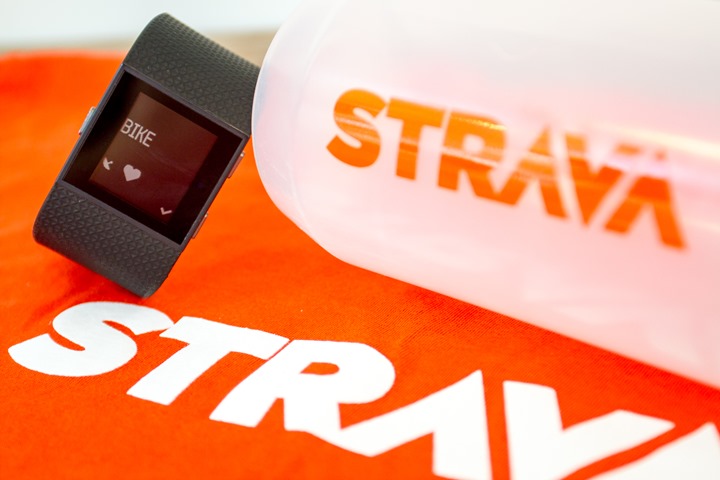 Over the last week, Strava has rolled out two new integrations – one mostly driven by Fitbit, and the other solely by Strava.  I wanted to briefly go through them since I think both are important for slightly different audiences.  The first is integration between Fitbit and Strava for Fitbit Surge GPS owners.  And even if you don't use Strava, you can benefit from the 2nd item – which is creation of the best running & riding routes in a bunch of cities.
Strava and Fitbit Shack Up:
First up we've got the official implementation of the Fitbit & Strava partnership.  This was actually sorta announced some time ago on accident at an event in January by the Fitbit CEO, but now they've signed the pinky sworn and implemented it for real.  The partnership allows folks with the Fitbit Surge GPS to get data automatically sync'd to Strava.
To enable it, you'll go to the Strava landing page on Fitbit's site.  There's only one thing to click – so you might as well go ahead and click it.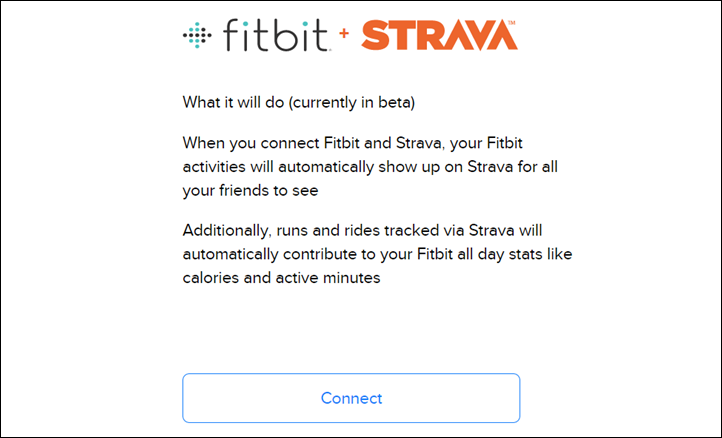 Next, you'll be brought over to Strava's site, where you'll get the authorization dialog (if you haven't logged in first, you'll likely get prompted for that too).
With that you're brought back to a confirmation page on Fitbit's site: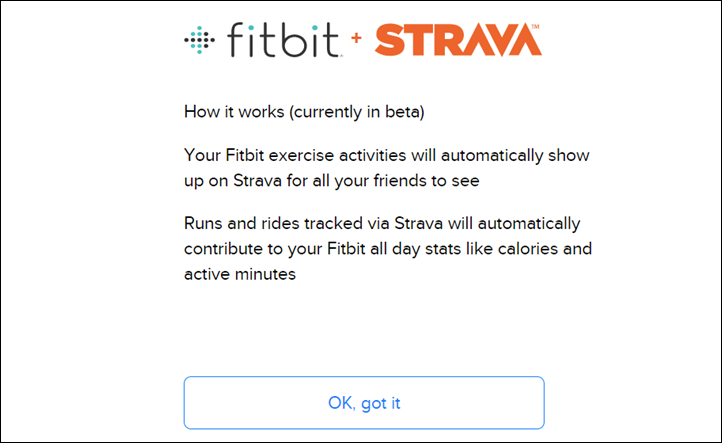 Next, it's time to check out how it worked.  So I charged up my Fitbit Surge and headed out into the great unknown.  Well ok, I actually just headed out for a loop around the block.  Fairly well known I suppose.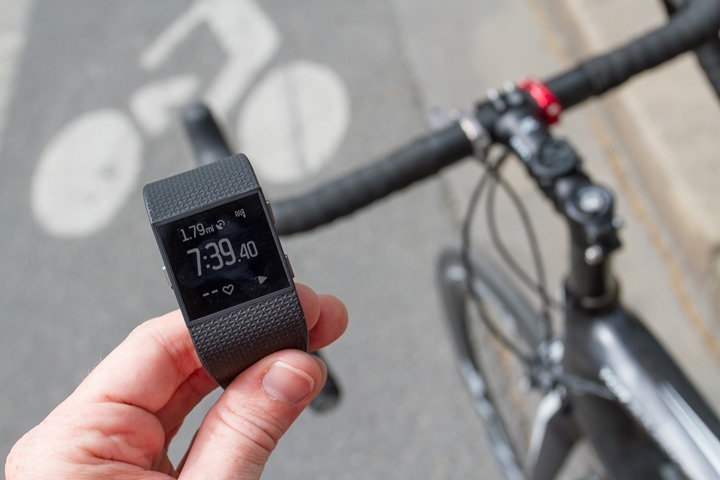 Once I was done I saved the activity on the Fitbit Surge, and then looked on Fitbit's site after it sync'd via my phone, where I can see it like normal.
I was using the new Fitbit Surge cycling mode that came out about a month ago. I had been using it in beta prior to that.  It works great now for tracking GPS data (whereas before it was a nightmare).  However, when it comes to heart rate data while cycling, I still find it pretty poor/useless.  The majority of the ride I kept my heart rate about 130-150BPM.  The Surge never saw it more than 100BPM.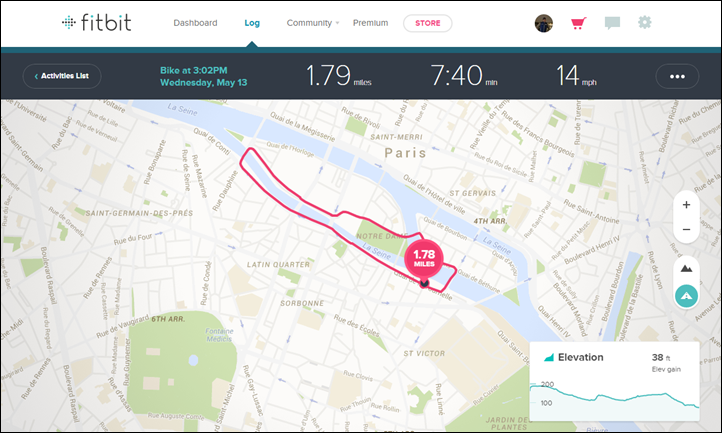 Meanwhile, in no more than the time it took me to open by browser and type Strava,it was  up on the site there.  You'll also notice the device says 'Fitbit Surge'.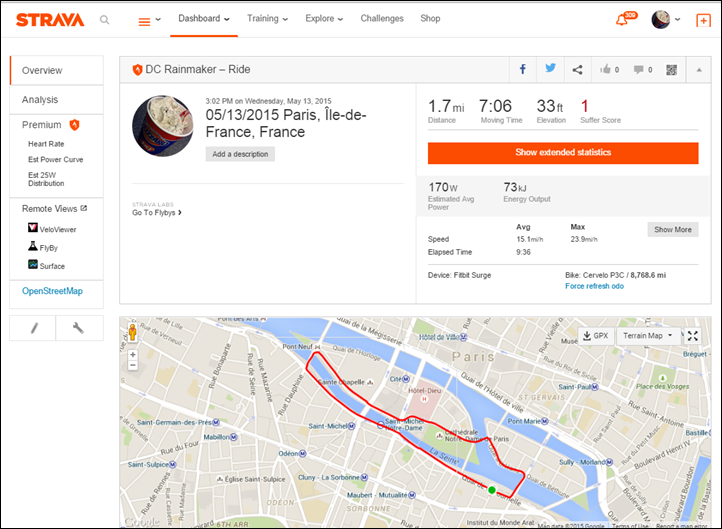 It's interesting that Strava counted double the calories (81cal) than Fitbit at 44cal.  It appears that Strava is smartly taking their estimated power output, and working the math backwards from there – rather than whatever Fitbit is doing.  For those curious, I had a Fenix3 on with a standard chest strap and it showed 77cal (with an average power of 191w using Vector).  Thus, given everything, I'd probably believe Strava's cycling estimation over Fitbit's.
But the good news here is that you can get your activities to Strava painlessly.  And if you don't use Strava?  Well, Fitbit took care of you there too, as back a while ago they added the 'Export to .TCX file' option.  So you can use any other 3rd party platform you'd like.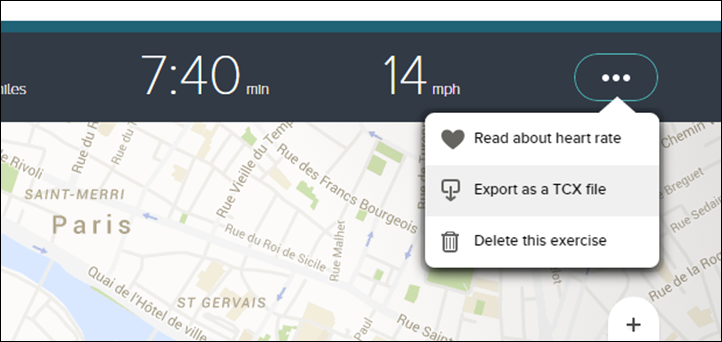 With that, let's get onto planning routes.
Strava Local Routes:

I'm probably a bit more excited about this to be honest.  Strava Local (the official name) is basically human-generated routes (or 'curated' in fancy marketing terminology).  So while Strava has gazillions of data points, the reality is that turning all those segments into perfect (and interesting) routes is surprisingly difficult without some human help.
To solve that they're working with folks in various major city to put together these routes.  You can see the beginnings of it here: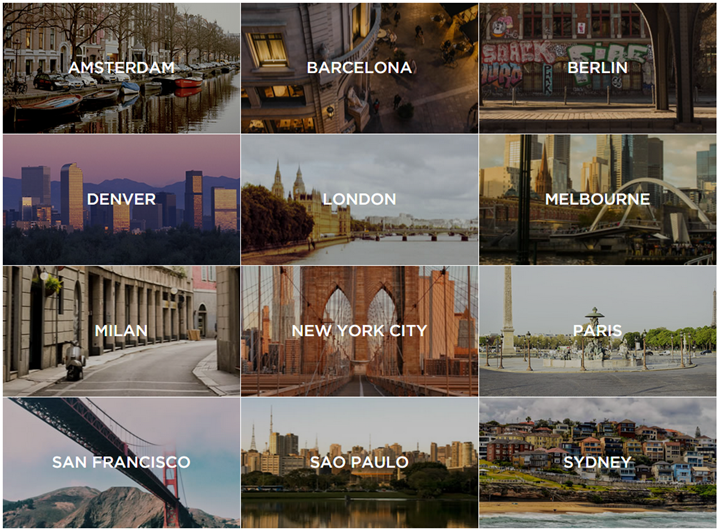 Thankfully, Paris is one of those cities.  When you hover over a given city you'll see each one has two options: Bike or Run.  This will show you the curated routes for that given type of activity: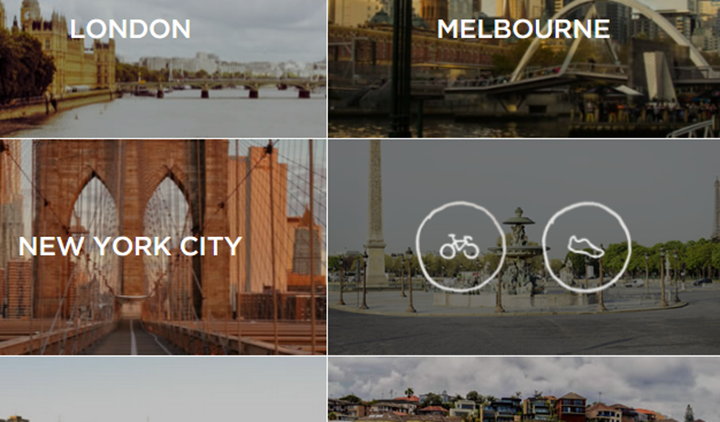 Next, you'll be presented with roughly 8-10 running or riding routes for each city: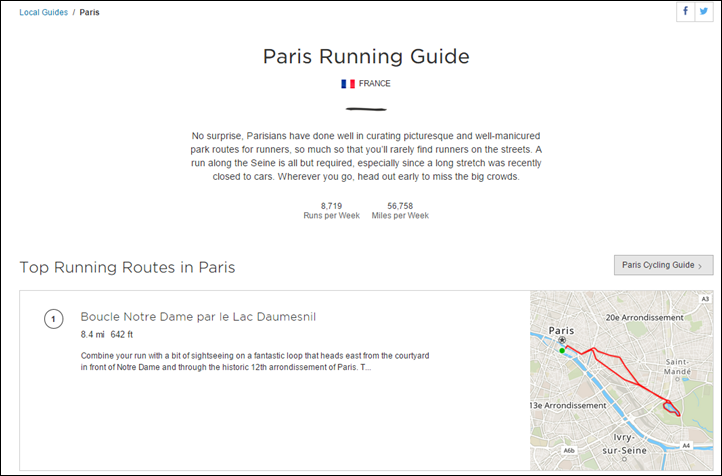 Given I live here, I'd agree with the general concepts of most of these – they're spot on with where I'd normally/often run: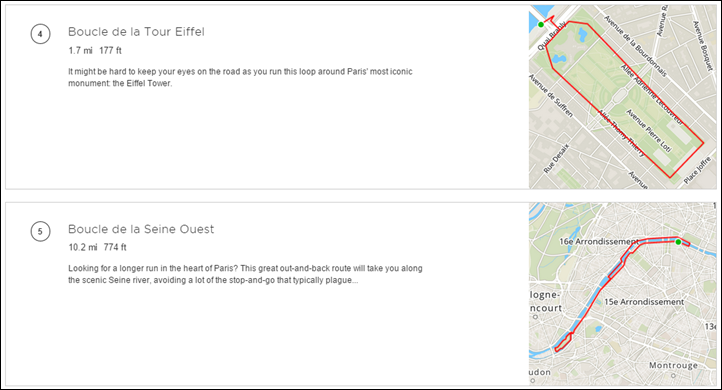 Some of them do have some minor quirks though. For example, this one at the Eiffel Tower starts across the street (a very busy thoroughfare), versus just starting on the Eiffel Tower side of the street.  Additionally, the elevation chart is a little wonky since there's no flatter area in Paris than the Champ de Mars (the park) at the Eiffel Tower.  Still, the gist of the route is understood, which I appreciate.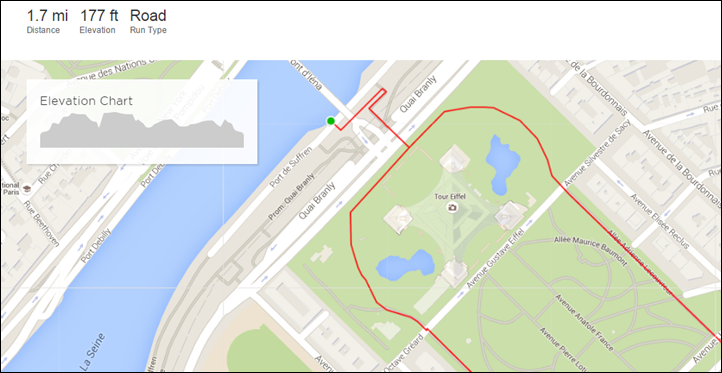 You can then take these routes with you on your phone as well, via the Strava app.
It's the cycling half of the equation that I appreciate the most.  While I've lived here three years, my cycling route portfolio is still semi limited.  So there's some good ones in here to areas I haven't visited before.  And, also some favorites (like #3 below).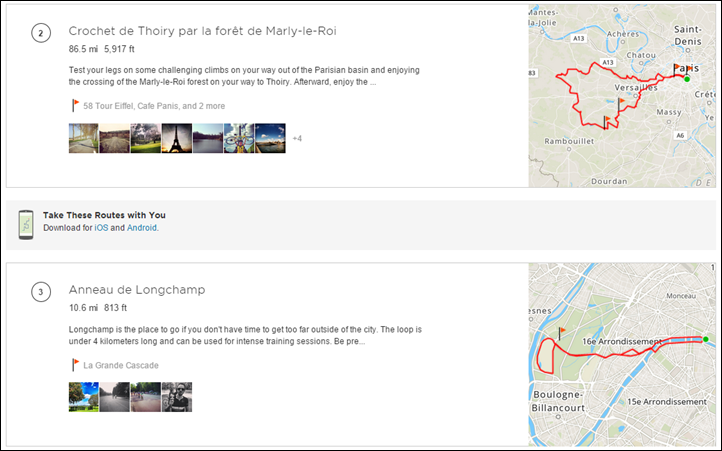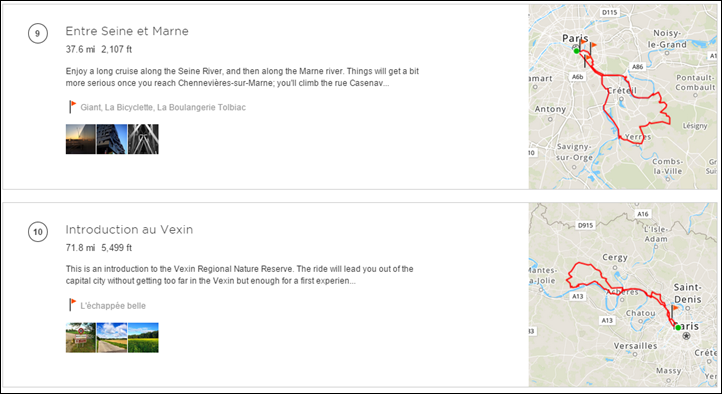 If you click on a given route, you can select to 'Print and Export'. Though, the link to export won't show up on the next page.

Instead, you'll need to copy the route URL seen on the printable page, and paste that into your browser. That then takes you to the actual route page that you can then click 'Export'.  Which in turn gets you here: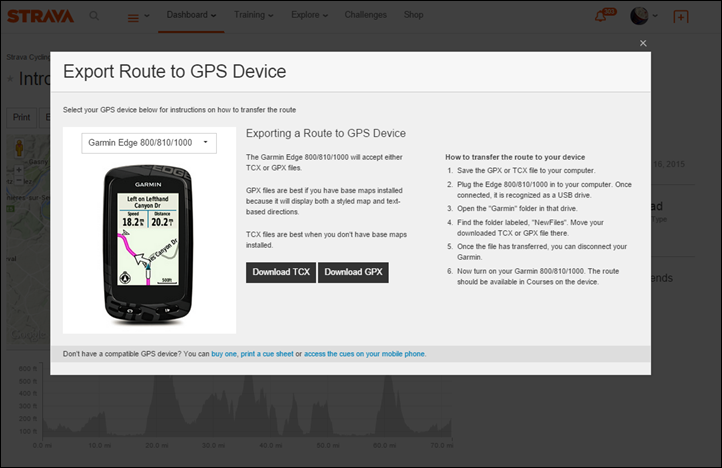 You can choose from the dropdown the type of device you have. For example, if you have a mapping device like the Edge 705/800/810/1000, it'll give you text based instructions (i.e. Left on Maple Street).  Whereas if you have a non-map capable device like the Edge 500/510 it'll do more breadcrumb style.
Alternatively, you can get all old-school on it, and just print the darn thing.  I found the print instructions kinda funny. Check this out for the 71.8mi route (#10) seen above (11 pages).  The issue appears to be significantly redundant use of the 'Continue on' and 'Stay on' instructions.
Still, I'm looking forward to it. I'm going to take one of the cycling routes this weekend for my long ride and give it a whirl – purely to do something different.  I'll likely take one of the longer routes (the longest is 119 miles) and then just go outbound on it and then take the train back.
Overall, despite the quirks – it's pretty cool.  I'm hoping we'll see other cities start to be highlighted as well.
—
With that – thanks for reading!